Asylum Claim Processing Timeline In The UK
To stay in the UK with refugee status, it is essential to apply for asylum. The application process for asylum claims can be complicated, and many may have concerns about how long the asylum process takes in the UK.
If you have an asylum claim processing issue and have questions or concerns, an expert immigration lawyer can help. At Total Law, we are experts in assisting with asylum claims and helping people seeking asylum. Call us today at 0333 305 9375 or message us online, for legal aid with the asylum claim process.
Asylum Claim Processing Timeline In The UK: An Overview
Applicants wishing to stay in the UK as refugees will need to apply for UK asylum. To be considered eligible, the applicant must have left their home country and be unable to return for fear of persecution.
Applicants should apply as soon as they enter the UK, or as soon as possible, upon the belief that it is unsafe for them to return to their home country. Applications that are not done soon after this have a higher likelihood of being rejected.
When an applicant applies, they will need to have a meeting with an immigration officer; this part of the application is known as the 'screening interview'. After this, the Home Office will decide whether or not the claim can be considered for the UK.
If the claim is valid, the applicant will then have an asylum interview with a caseworker. After this part of the process, the applicant will be told when a decision has been made on their application.
Giving false information on an application can result in deportation from the UK or prison time.
"I'm very happy with the standard of training received on the OISC Level 1 course, i passed my exam. Thank you!"
"My application was approved and a huge weight has been lifted from our shoulders this year "
"We used this service for the spouse visa extension application to assure that all the information was valid and correct."
Asylum Claim Processing Timeline continued
Awaiting A Decision
After the screening interview, the applicant will be told what they need to do while they wait for a decision on their application for asylum. One thing that needs to be done is that applicants will need to report to a caseworker regularly.
Additionally, applicants need to inform the authorities if their situation changes.
Be aware that asylum seekers are not allowed to work while a claim is being considered.
Getting A Decision
Applications are decided upon as soon as it is possible to do so. However, it can take longer than anticipated if there are complexities. Examples of issues that may increase the wait time include the following:
The supporting documents provided need verification
The applicant is required to attend more interviews
The personal circumstances of the applicant need to be checked. This can happen if the individual has a criminal conviction or if they are currently being prosecuted
Permission or refusal will be granted in one of the following ways:
Granted Refugee Status
If the applicant is given refugee status, they are recognised as a refugee by the UK government. If an asylum seeker does not qualify for refugee status, then they may get humanitarian protection instead.
Those granted refugee status or humanitarian protection will have permission to stay in the UK for a minimum of five years. Refugees can also apply for refugee integration loans, and after five years in the UK, they can apply to settle.
Those who include their partner or children in their application as their dependents will find that these family members will typically also get permission to stay in the UK for five years, and they can also settle after five years.
Other Reasons To Stay: Permissions
Applicants may get permission to stay for other reasons if the reasons do not fall under refugee status or humanitarian reasons. The length of the stay depends on the individual situation.
No Permission Granted
Those who do not qualify for refugee status and whose caseworker decides there is no other reason for them to stay will be asked to leave the UK. However, it is possible to appeal against this decision.
If the applicant wishes to appeal, they must do so in the time allowed; if they do not, they will have to leave. If the appeal is unsuccessful, one of the following will happen:
The applicant will have to leave, but they can get help with returning home.
The applicant may be forced to leave. If this is the case, they will get a letter before this happens. They may then be detained at an Immigration Removal Center and removed.
Why Is It Taking So Long To Get An Asylum Decision?
Overview
The UK Home Office has shared data that states that the number of people awaiting asylum claim decisions doubled from 2020 to 2022. The number of cases that wait over 6 months for an initial decision has also doubled during this time, which suggests there is a backlog of cases for those claiming asylum.
The speed of asylum decision-making has slowed, and new applications to claim asylum have increased. The government has stated that it accepts this and that an increased number of those claiming asylum and a decrease in productivity among caseworkers have caused a delay.
It is also believed that the delays are due to larger inefficiencies in the process of decision-making.
This does impact those who claim asylum due to the negative mental and physical health consequences of prolonged delays. The health of asylum seekers can suffer due to the uncertainty over the status of their claims.
Delays in The Asylum Process
At the very end of 2022, 132,182 primary applicants were awaiting an initial decision, and 160,919 people were seeking asylum, including family members. 4,051 applications were waiting for further review. Of the primary applicants who were waiting for initial decisions, 67% had waited more than 6 months.
There is a massive asylum backlog, with many asylum applicants waiting for extended periods before being granted asylum through safe and legal routes.
There has been a massive increase in the asylum backlog since 2018 when the backlog was at 27,000 applications, which has increased fivefold in this time. This has left those who have fled conflict suffering with their mental health as they await political opinion and the legal process on their application.
Many applicants feel such fear of further delays. Many refugees live in countries neighbouring their own country, including pregnant women, and fear persecution. Ensuring speedier asylum application decisions can help eradicate the well-founded fear they feel each day.
How To Track Your Asylum Claim Application?
To check the status of an asylum application online, applicants can go onto the UK.Gov website and view or prove settled or pre-settled status. Applicants doing this will need the following:
Details on whichever identity document was used when applying (i.e., passport, national ID card, BRP card).
Date of birth.
Access to an email address or the mobile phone number used when applying. This is needed as a code is required when signing in.
The applicant will be required to input the information above as requested on the screen. Once all the information is input, a screen will come up showing the applicant's name and their current status. If the applicant wishes to prove their status in the UK, this can be done here as well.
How To Get A Decision on Your Claim Faster
Asylum claims may be able to be sped up if the applicant works alongside an immigration advisor. A claimant can work with an immigration advisor to ask that their claim be sped up. This needs to be done via the Home Office.
When asking for a decision to be sped up, the reasons for the prioritisation need to be made apparent through sufficient relevant evidence. Every case that requests prioritisation will be considered individually by the Home Office.
A case may not be eligible for prioritisation in the following circumstances:
The Home Office is waiting for evidence that is important in the decision on the asylum claim.
An MLR (Medico-Legal Report) is needed to make a decision.
There is a prosecution pending.
A change in the country's situation is present, and an update in country notes is required, which has led to a pause in cases of a specific nationality.
How Can Total Law Help?
An asylum case in the UK may take a while to process, with a vast majority of asylum applications taking over six months. That being said, many applications are successful and are granted protection. However, a Total Law immigration solicitor can help speed up your case in some circumstances where international protection is critical.
Total Law offers various services to those seeking asylum in the UK, including:
Asylum application and appeals
Detained casework
Bail (SoS applications, first-tier tribunal, renewals)
Fresh claims
Permission to work applications
Travel documents
BRP issues
Family reunion applications and appeals
Applications for permission to appeal
Errors in law preparation and hearings
While the UK asylum system is facing delays, having a Total Law immigration solicitor's aid can help get a faster response for those claiming asylum in dire situations. If you are seeking asylum in the UK, give one of our legal team members a call at 0333 305 9375 or reach to us online, and get help today.
Advice Package
Comprehensive immigration advice tailored to your circumstances and goals.
Application Package
Designed to make your visa application as smooth and stress-free as possible.

Fast Track Package
Premium application service that ensures your visa application is submitted to meet your deadline.
Appeal Package
Ensure you have the greatest chance of a successful appeal. We will represent you in any case.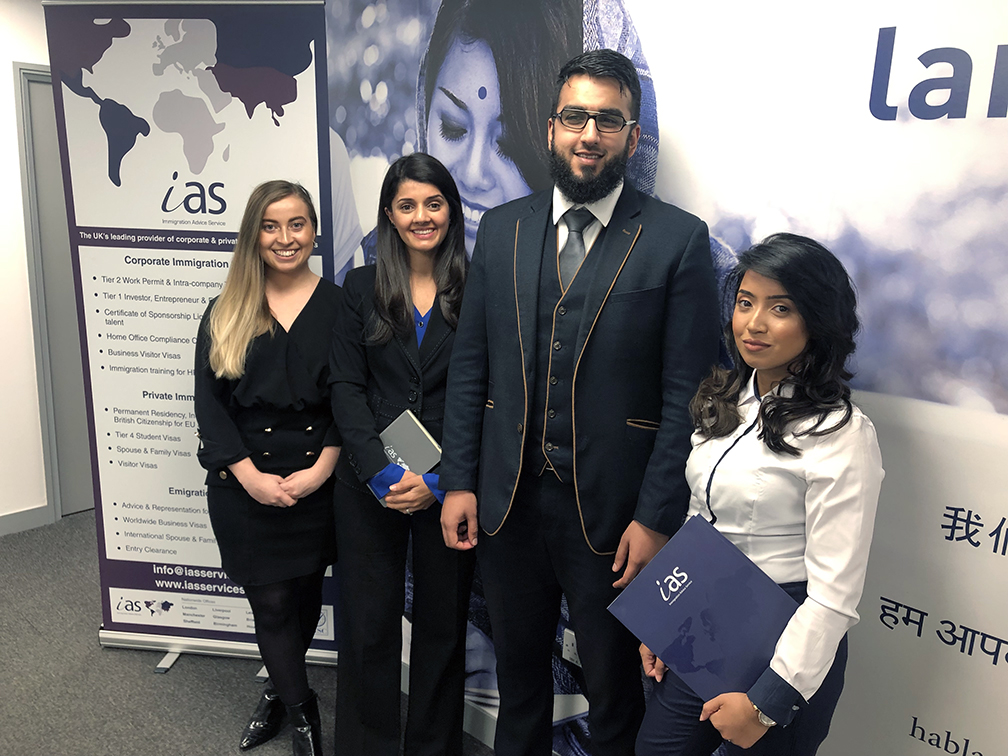 The Advice Package
During this untimed Advice Session with our professional immigration lawyers in London, you will receive our comprehensive advice, completely tailored to your needs and your situation.
Request the Advice Package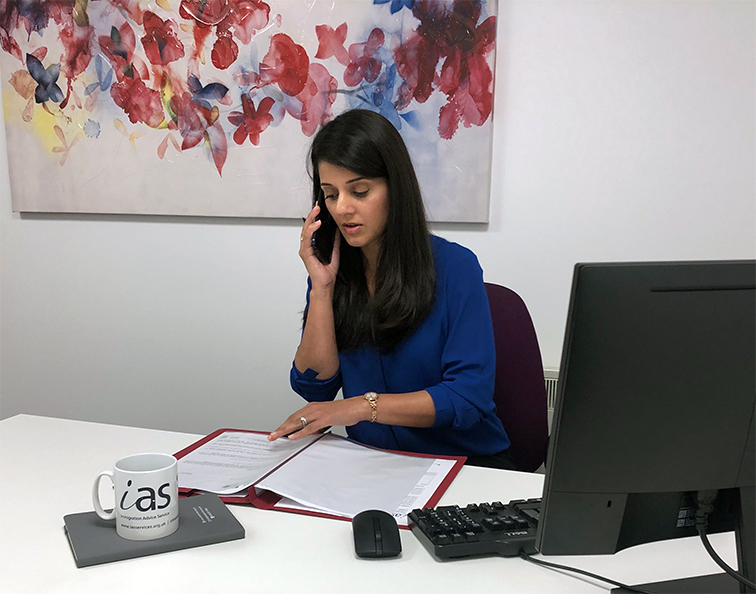 The Application Package
With our Application Package, your dedicated immigration lawyer will advise you on your application process and eligibility. Your caseworker will then complete and submit your forms to the Home Office on your behalf.
Request the Application Package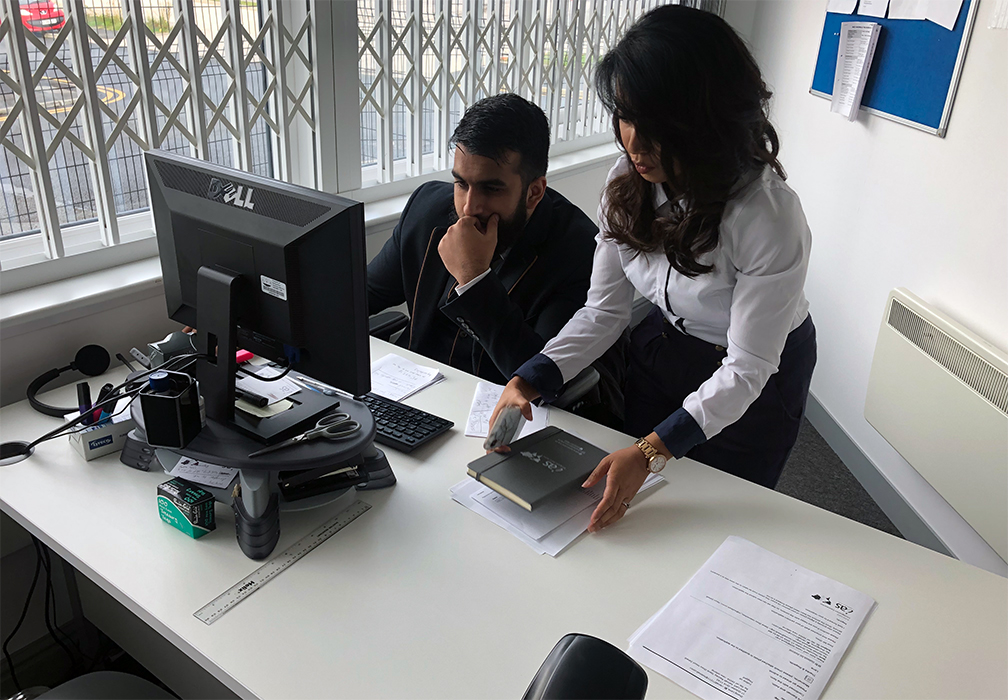 The Fast Track Package
Our Fast-Track Application Package is a premium service for those who need to submit their application in time with their deadlines. Your case will become a top priority for our lawyers and you will benefit from our highest-quality services.
Request the Fast Track Package
The Appeal Package
By choosing our Appeal Package, you can rely on our lawyers' legal knowledge and experience to ensure you have the highest chance of a successful appeal. We will also fully represent you in any hearings/tribunals.
Request the Appeal Package
Related pages for your continued reading.