Spouse Visa Extension UK
It is possible for Spouse Visa holders to make apply for a spouse visa extension.
Working with dedicated and experienced immigration lawyers can help you to maximise your chances of a successful application.
For advice and support through the entire process, contact Total Law for assistance. Speak to one of our expert immigration advisers today. Call 0333 305 9375 or use the online form to get in touch.
Making a Spouse Visa Extension application
Spouse visa holders who have lived in the UK for a qualifying period of time can apply to extend their spouse visa. Once the visa extension is processed, the holder is able to stay longer in the UK and then qualify for permanent residence or indefinite leave to remain.
The spouse visa extension is granted for 30 months and the Home Office will need to see evidence of a genuine and continuing relationship. There are also a number of other criteria that must be met before the spouse visa extension is approved.
"I'm very happy with the standard of training received on the OISC Level 1 course, i passed my exam. Thank you!"
"My application was approved and a huge weight has been lifted from our shoulders this year "
"We used this service for the spouse visa extension application to assure that all the information was valid and correct."
What are the Spouse Visa extension UK requirements?
When making a spouse visa extension application you will need to ensure you are eligible to have your visa renewed and the evidence you will need to provide will vary depending on your circumstances.
As well as showing the relationship with your partner is genuine, you must have not committed any criminal acts while living in the UK and be able to meet the financial requirement for extension.
In addition, your spouse/partner needs to be a British citizen or have settled status, such as Indefinite Leave to Remain, in order to qualify for the extension. It is possible to apply to extend your visa if your partner has refugee or humanitarian protection status in the UK.
It is expected that most applicants for a spouse visa extension will:
Have a combined income with your partner/spouse of at least £18,600
Have not breached any law or immigration condition
Ability to prove a certain level of English
Meet "good character" suitability criteria
The Genuine Relationship requirement
In order for your Spouse Visa to be extended you will need to prove that you are in a "genuine relationship". You will need to provide evidence to demonstrate your relationship meets Home Office immigration rules.
You are required to include a marriage/civil partnership certificate which is recognised in the UK with your application. If you are not in a marriage/civil partnership with your partner, then you will need to provide information which shows you have been in a long-term relationship with your partner for a number of years.
The Home Office will also need to see evidence that you have been living together during your time in the UK. This can be supported by showing joint correspondence to your UK address such as council tax bills, bank statements etc.
Above all, your must be able to clearly demonstrate that you have been in a relationship with your partner during the period of your current visa and that you will continue to do so once your visa extension application has been approved.
The financial requirement for a Spouse visa extension
Part of the application process requires you to provide information of your financial circumstances and demonstrate that you will be able to support yourself during your time in the UK without accessing public funds.
The basic financial requirements for an extension are:
You and you partner must have a combined income of at least £18,600
If you have a child, the minimum income threshold rises to £22,400
The threshold increases by a further £2,400 for each additional child
A child is defined as someone who is under the age of 18, not from an EEA country and is dependant on you or your partner.
There are alternative ways to meet the financial requirements apart from income including:
Income from employment or self-employment of yourself and your partner
Cash savings over £16,000
State and private sessions
Maternity allowances
Bereavement benefits
In addition, some individuals will not need to meet the financial requirements depending on their personal circumstances or in exceptional circumstances.
If your partner/spouse is in receipt of one of the following benefits, you will not need to fulfil the financial requirement:
Disability Living Allowance
Severe Disablement Allowance
Carer's Allowance
Attendance Allowance
Personal Independence Payment
Industrial Injuries Disablement benefit
Police Injury Pension
Armed Forces Independence Payment or Guaranteed Income Payment under Armed Forces Compensation Scheme
Constant Attendance Allowance, Mobility Supplement or War Disablement Pension under War Pensions Scheme
Spouse Visa extension English language test
It is required that all Spouse Visa applicants must provide evidence of an A2 level of English – as detailed in the Common European Framework of Reference for Languages. You must provide evidence of this with your spouse visa application.
However, this requirement was only introduced recently by the Home Office, therefore if you did not need to take the English language test when you applied for your Spouse Visa, you may need to take it when applying for a spouse visa extension.
The test can be taken at various different centres throughout the UK but it must be an approved Secure English Language Testing (SELT) Provider centre.
However, there are some applicants for a spouse visa extension that will need need to take test including:
A national of an English-speaking country
Someone who holds a degree or higher qualification from an institution recognised by UK NARIC which was taught /researched in English
A person aged under 18 or over 65
Someone with a long-term physical or mental condition
How to apply for a spouse visa extension
To extend your spouse visa you need to complete an application form for a Spouse Visa extension under the category FLR (M). You must make your application before your current visa expires.
As a part of the application process, you will need to provide details about your partner or spouse which demonstrates the nature of your relationship, as well as other supporting documents to show you meet the financial requirement, your spouse's UK status, English language ability and good character criteria.
You may be required to attend an interview with the Home Office. This may be because your case is complicated or you have not supplied enough evidence to support your extension application. Failing to provide the correct documents can add lengthy delays to the application process or result in a visa refusal. Therefore, you may wish to seek advice from professional immigration lawyers to avoid any potential problems with your spouse visa extension application.
Your spouse visa extension application can take up to eight weeks to process and you will be told if your visa extension has been granted or rejected. If your application has been turned down it is possible to make a fresh application or appeal the decision depending on the reasons for the refusal.
It is possible to receive a quicker decision through the super priority service. This option will process the application within one working day and costs an additional £610.
Supporting documents needed for Spouse Visa extension applications
All documents provided must be originals or certified copies. They must also be in either English or Welsh otherwise you must provide officially translated copies.
Depending on your circumstances, it is likely you will need to provide the following:
 Your current passport or other valid travel ID – if you have any previous passports, you'll be expected to provide a copy of the photo page together with copies of any pages that include a visa stamp. You will also need to provide documents relating to your partner and any children you are applying on behalf of
Financial documents such as bank statements and payslips. It is possible to provide electronic financial documents if they are accompanied with a letter from the issuing authority
Certified English language test certificate (unless you are exempt from this requirement)
Details and proof of relationship – a marriage certificate or civil partnership certificate accepted under UK law. You will need to be able to demonstrate that you are both in a genuine relationship and that you have been living together for the time you have been in the UK
Cost of Spouse Visa extension
The fee for Spouse Visa extension applications is £1,033 – although there are also additional costs involved such as opting for the fast track application package.
You will be required to have Biometric Residence Permit (BRP) – which costs an additional £19.20.
There is also the cost of the Immigration Health Surcharge, which is £624 per annum per applicant.
Switching from a UK Spouse Visa to ILR
It is possible to move from a Spouse Visa to indefinite leave to remain status once you have lived in the UK for a continuous five year period.
ILR status allows an individual to live in the UK without being subjected to visa conditions – meaning they are able to work, live, study and travel in/out the UK without restrictions.
To be eligible for ILR from a UK Spouse Visa, you must:
Have lived in the UK with valid entry clearance as a non-EEA partner for at last five years
Meet the same minimum income requirement for your visa (£18,600 per couple)
Not have breached any immigration regulations or laws
Pass the 'Life in the UK' test
Meet the 'good character' and 'good behaviour' requirements
Supply Biometric Resident information
Not have spent more than 180 days outside of the UK during the 12 months prior to your application
The next step after gaining ILR status is to apply for British citizenship – this can be done 12 months after being granted ILR.
Advice Package
Comprehensive immigration advice tailored to your circumstances and goals.
Application Package
Designed to make your visa application as smooth and stress-free as possible.

Fast Track Package
Premium application service that ensures your visa application is submitted to meet your deadline.
Appeal Package
Ensure you have the greatest chance of a successful appeal. We will represent you in any case.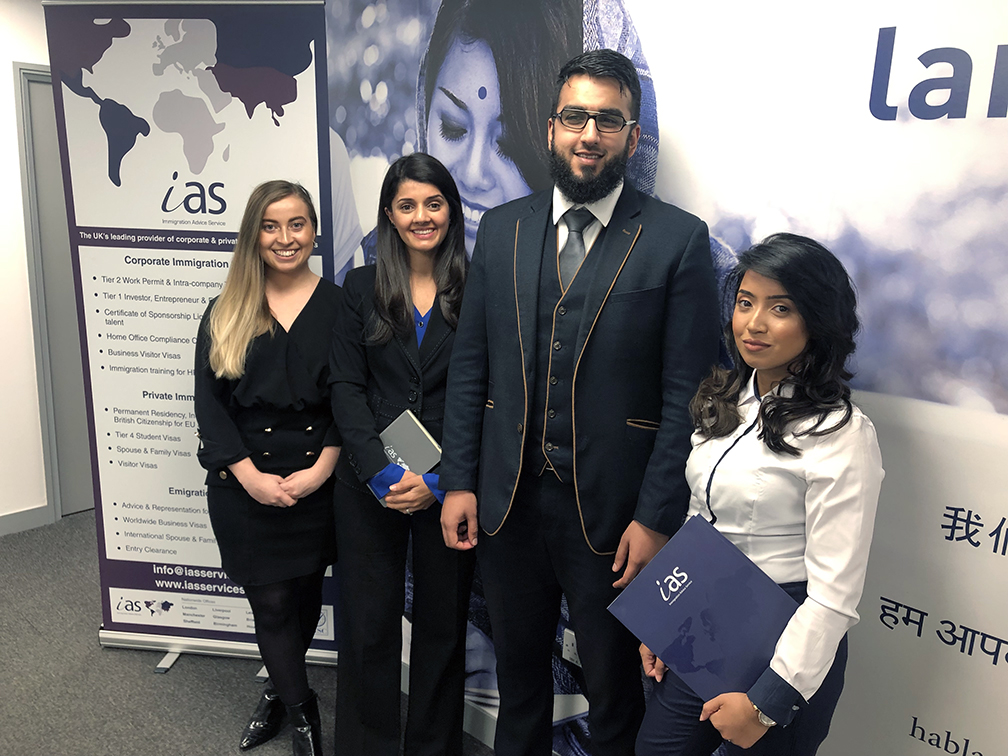 The Advice Package
During this untimed Advice Session with our professional immigration lawyers in London, you will receive our comprehensive advice, completely tailored to your needs and your situation.
Request the Advice Package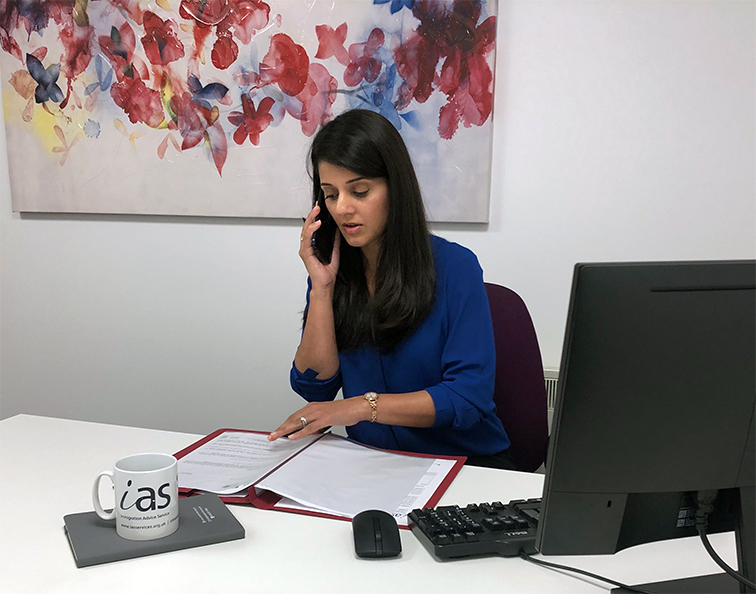 The Application Package
With our Application Package, your dedicated immigration lawyer will advise you on your application process and eligibility. Your caseworker will then complete and submit your forms to the Home Office on your behalf.
Request the Application Package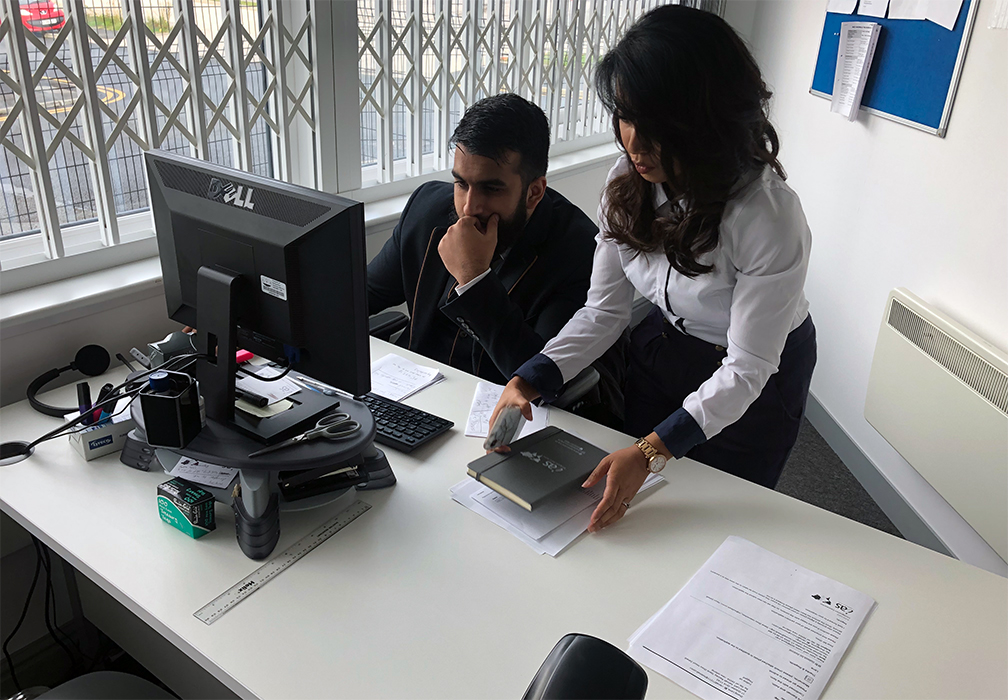 The Fast Track Package
Our Fast-Track Application Package is a premium service for those who need to submit their application in time with their deadlines. Your case will become a top priority for our lawyers and you will benefit from our highest-quality services.
Request the Fast Track Package
The Appeal Package
By choosing our Appeal Package, you can rely on our lawyers' legal knowledge and experience to ensure you have the highest chance of a successful appeal. We will also fully represent you in any hearings/tribunals.
Request the Appeal Package
Related pages for your continued reading.
Frequently Asked Questions
If you and your partner divorce before you're able to apply for permanent residency in the UK, you must inform the Home Office immediately. They will then issue a spouse visa curtailment to notify the end of your relationship. If you're eligible for a different visa category, the Home Office may not cancel your visa and allow you to stay based on that visa.
Failure to inform the Home Office of your separation from your partner will lead to severe consequences and may affect attempts to apply for a visa in the future.
There are no fixed or mandatory residence requirements for UK spouse visa extensions. However, as it is a settlement category visa, the applicant is expected to have a genuine intention of living permanently in the UK with their partner.
Long absences away from the UK can make it difficult to establish this intention to reside permanently in the UK, which could make a visa renewal more difficult and you should seek advice on what this means for your application.
You can apply for an extension of your UK Spouse Visa any time before your current visa expires. Once your current UK visa expires, you will usually have 30 days grace period to apply for an extension. If you don't apply for this during this time, and you don't leave the country, you will be in breach of immigration laws so it is important to make sure you submit your application at the correct time. 
The spouse visa extension will allow you to stay in the UK for an additional 30 months.
After this time, you will become eligible to apply for ILR status, as the five-year combined residency requirement will have been met.