UK Study Visas
The majority of international students require a student visa to study in the United Kingdom. There are a number of student route visas, depending on your circumstances.
If you have any questions regarding the UK student visa application process, you can contact our expert immigration lawyers to discuss any concerns you may have, or for some help navigating the application process. You can call us on 0333 305 9375, or contact us online seven days a week via our live chat.
What are the different UK Study visas?
There are 3 types of UK student visas. These are:
Short-term Study Visa
General Student Visa
Child Student Visa
"I'm very happy with the standard of training received on the OISC Level 1 course, i passed my exam. Thank you!"
"My application was approved and a huge weight has been lifted from our shoulders this year "
"We used this service for the spouse visa extension application to assure that all the information was valid and correct."
Who can apply for a study visa?
People who are interested in studying in the UK may apply for a UK Study Visa. There are a number of eligibility requirements, depending on the student visa you select.
The Short Term Study Visa requires applicants to:
You must be 16 or older to apply
Been accepted onto an English language course that lasts 11 months or less and includes no other subject
Your course is with an accredited institution
You have enough money to support yourself without working or help from public funds, or that relatives and friends can support you
You can pay for your return or onward journey
If you're under 18 you must also:
Have arrangements for your travel and stay in the UK
Have the consent of your parent or guardian to study in the UK
The student visa has replaced the Tier 4 General student visa. International students interested in getting a student visa in the UK:
Have been offered a place on a course of study by a certified student sponsor in the UK
Be 16 years old
Can prove they have enough money to support for life and for the course (if you are from a country that requires this)
Can prove that they have English language proficiency (if you are from a country that requires this)
Applicants aged 16 and 17 must have consent from their parents
Finally, there is the child student visa. For this student route visa, applicants must:
Holds a valid acceptance letter and a confirmed spot at a private/ independent school that is fee-paying
Be between 4-17 years of age
The school must be recognized by the UK government and the school needs to provide a valid CAS number or Confirmation of Acceptance for studies
Parents/guardians must provide written consent
There must be no immigration issues such as breaching immigration laws/rules
English language skills must be proven
 Evidence of any required qualifications to attend specific courses
Evidence that the children(s) will return to their home country after completing their studies
Have 70 points towards the immigration points system.
The list of acceptable educational institutions can be found here on the UK government immigration website, including further information about visa and tuition information.
With your offer letter, the education instruction can provide a Confirmation of Acceptance of Studies (CAS). You must apply for the visa within 6 months of receiving your CAS.
What privileges do Study Visas allow the holder?
Student visas permit holders to:
Attend a full-time course leading to a qualification that is below degree level (for example RFQ level 3-5) with a minimum of 15 per week of daytime study
Join courses leading to a qualification that is degree level or higher (for example RFQ level 6, 7, or 8)
Join courses at degree level or above (for example RFQ level 6,7 or 8) that are equivalent to a United Kingdom higher education course and is being delivered as part of a longer course overseas
Join courses leading to a qualification that's above degree level (RFQ level 7 or above)
Attend a recognized foundation program for postgraduate doctors or dentists
Attend an English language course at level B2 or above in the Common European Framework of Reference for Languages
Take up a full-time position as a Student Union Sabbatical Officer.
Postgraduate doctors and dentists can apply for a student visa to attend a recognition foundation program if, they:
Already completed a recognized United Kingdom degree in medicine or dentistry and received that degree from a registered student sponsor – considered "world-class graduate education."
Spent the final year, and at least 1 other year of studies leading to that degree in the United Kingdom
Likewise, the study visa does not permit you to:
Claim public funds (benefits) and pensions inside the UK
Get a job or work placement in certain jobs, for example as a professional sportsperson or sports coach or be self-employed
Study at an academy or a local authority-funded school (also known as a maintained school)
What is the student visa application process?
This will vary slightly, depending on which visa you wish to apply for. However, the process is generally as follows for each:
To start the application, international students require an acceptance letter from the UK educational institution they wish to attend before making a study visa application. International students may start the application 6 months before starting to study in England.
Applications are all done online, via the UK government website.
Students can arrive in the UK up to 1 week before their course starts, if the length of your course is 6 months or less, or can arrive in the UK up to 1 month before the course starts if it lasts more than 6 months.
Normally, the student visa process does not involve an interview for many international students, unless your case is considered complex.
What documents are required for a UK Student Visa?
To apply for a student visa, supporting documents are required. These will vary again depending on which student route the applicant is applying for. In general, these are:
A current passport or other valid travel documentation – with at least one blank page
Confirmation of Acceptance for Studies (CAS) from your UK course provider or university
Proof you have enough money to support yourself and pay for your course
A valid ATAS certificate (if your course and home country require it)
Proof of parental/guardian/carer consent if you're under 18 and proof of your relationship (such as a birth certificate with their names) to your parent or guardian if you're under 18. They must provide consent for your application, your living in the United Kingdom, and your travel.
Tuberculosis test results (if applicable)
Written consent for your application from your financial sponsor if you've received sponsorship for your course fees and living costs in the last 12 months.
For each visa, you will need to prove your identity. How you do this depends on where you're from and what type of passport you have. You will either, provide fingerprints and a photograph (biometric information) to a visa application centre or Use the 'UK Immigration: ID Check' app to scan your identity document – you'll also create or sign in to your UK Visas and Immigration (UKVI) account
Can my family members come with me while I study in the UK?
Certain Student visas will allow dependent family members to come to the UK with you. Short term student visa does not permit you to bring any family members, whatsoever.
For the general student visa, if you have family and wish for them to come with you while you study in the UK, you'll need immigration permission but its possible if you are either:
A government-sponsored student starting a course that lasts 6 months or longer
Enrolled in a postgraduate course designated as a research programme that lasts 9 months or longer
Eligible postgraduate programmes include PhDs and other doctoral qualifications or masters programmes with a research component, including a requirement to produce original work.
International students who do not fit either one of these categories will not be eligible to bring their dependents with them to the UK.
This restriction will apply for all international students starting courses from 1 January 2024.
The UK government defines a dependent as a legal spouse, civil partner, or common-law partner, children under the age of 18. Families will need to prove relationships with the dependents by marriage/civil partnership paperwork and/or birth certificates for children.
If your child/ren does live with you, you'll need to provide 2 of the following documents:
A bank account statement
Credit card bills
Driving license
NHS (health insurance) registration document
An official letter from their university degree program or college
They will not have a visitor visa, but all dependent visas will be valid for as long as the Student's visa is valid.
It is possible for the Parent and/or legal guardian of children on the child visa to be permitted to go to the UK so long they hold a separate visa of their own. Other family members are not permitted to come to the UK unless they have a separate visa that is in no way connected to the child's student visa.
Parents who wish to join the child, have to apply for a Parent of a Child Visa. They must meet the following requirements:
Your child is should be between four and eleven years old
Your child is attending an independent school in the UK
You are the only (1) parent of your child accompanying them in the UK
You continue to maintain your primary residence in your country of residence
You can provide concrete plans that you intend to leave the UK when your visa expires
You are permitted to stay in the UK until the expiration of your child's visa, or until they turn 12 years old (whichever happens first).
It may be possible to extend the visa if you meet the criteria. If your child wishes to continue to study in the UK after 12 years old, parents must make sure that arrangements are in place to facilitate their ongoing care.
While in the UK on a Parent of a Child visa, parents can not obtain a full-time permanent job, study, start a business, apply for benefits, bring any other family member to the UK or make the UK your primary residence.
Can I get immigration permission to extend my stay in the UK?
If you have enjoyed your time in the UK, most international students want to explore another immigration route to stay in the UK.
Students living in the UK with a short-term student visa can stay in the UK strictly only for the length of your course plus an extra 30 days, but they can not extend the visa as the stay can not be longer than 11 months.
Holders of the general student visa are permitted to apply to extend their visa before the end date of their current student visa, up to 3 months early. To do this, you must:
Be in the United Kingdom on a UK Student visa
Have an unconditional offer to a study in the UK from a course that is licensed to sponsor student visa holders by the United Kingdom's government
Prove that your studies are at a higher academic level than your current course (called the 'academic progress requirement')
Your new course must be one of the following:
A higher academic level than your current course
At the same level and related to your previous course, educational opportunities, or career aspirations
Related or a continuation to medicine, dentistry, or medical science course you started studying under your Student visa
It is also possible to switch to a Graduate Student Visa, another student route to stay in the UK for at least 2 years after completing your course.
If your dependents came with you to the United Kingdom, they will need to apply separately to extend their visa. They do their new visa applications at the same time as you, or before their current visa expires.
The application fee to extend the visa is £475 per person. It typically takes 8 weeks.
The Child Student Visa can also be extended. In order to do this, applicants should apply before the current visa expires and the new educational course has to start within 28 days of your current visa expiring. To extend your visa, you must:
Be in the UK already on an existing Child Student visa
Have an unconditional offer on a course with a licensed Child Student sponsor – shown by your Confirmation of Acceptance for Studies (CAS)
Children that are 16 or 17 years old and are on a course that lasts longer than the maximum permitted time of three years, will have to apply again before the expiration date of their current visa.
Extension applications can be completed online and must include identification verification. The fee to extend the visa is £475. Anyone 18 and over, will have to need to transfer to a Student visa route if they want to keep studying in the UK. It should take about 8 weeks to get a decision on an extension of a visa.
What are the student visa fees?
For the short-term visa, the fee is £186, plus the immigration healthcare surcharge which usually costs £470.
The student visa fee is £348, plus the immigration health surcharge which costs around £470.
For the child visa, it costs £348, plus the immigration healthcare surcharge which costs around £470.
You will also need sufficient finances to pay for travel, accommodation, and your course(s).
How Total Law Can Help
Studying in the UK is a sought-after experience. Not only does the UK offer excellent educational institutions but it permits holders to experience a new culture and way of life. It can be challenging to determine which of the three UK study visas is most appropriate for you. Let the pristine team at Total Law help!
We can support you throughout the application process and help ensure you get the visa approved. We are available to support you seven days a week, either by phone or through our online chat function.
Advice Package
Comprehensive immigration advice tailored to your circumstances and goals.
Application Package
Designed to make your visa application as smooth and stress-free as possible.

Fast Track Package
Premium application service that ensures your visa application is submitted to meet your deadline.
Appeal Package
Ensure you have the greatest chance of a successful appeal. We will represent you in any case.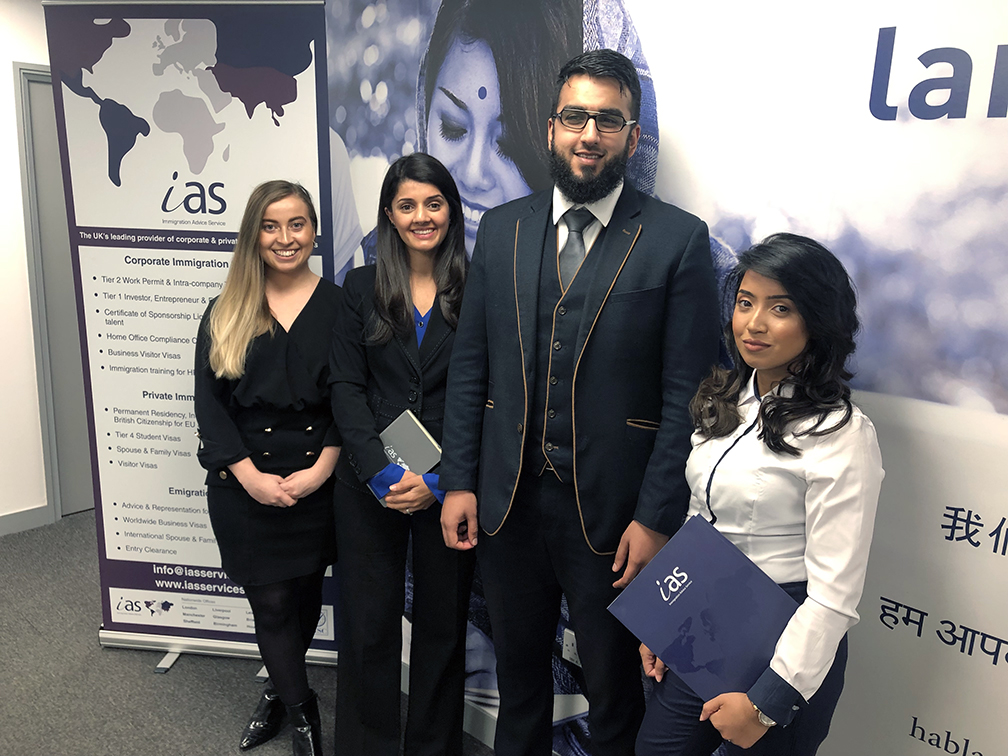 The Advice Package
During this untimed Advice Session with our professional immigration lawyers in London, you will receive our comprehensive advice, completely tailored to your needs and your situation.
Request the Advice Package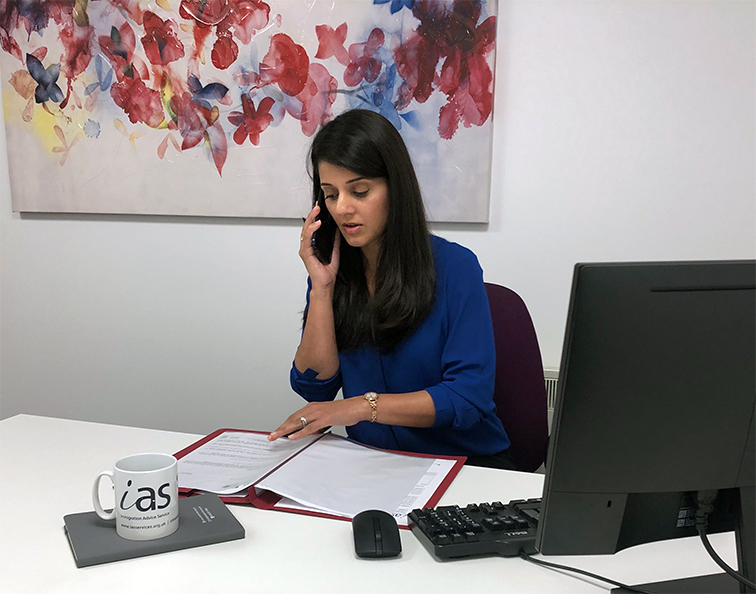 The Application Package
With our Application Package, your dedicated immigration lawyer will advise you on your application process and eligibility. Your caseworker will then complete and submit your forms to the Home Office on your behalf.
Request the Application Package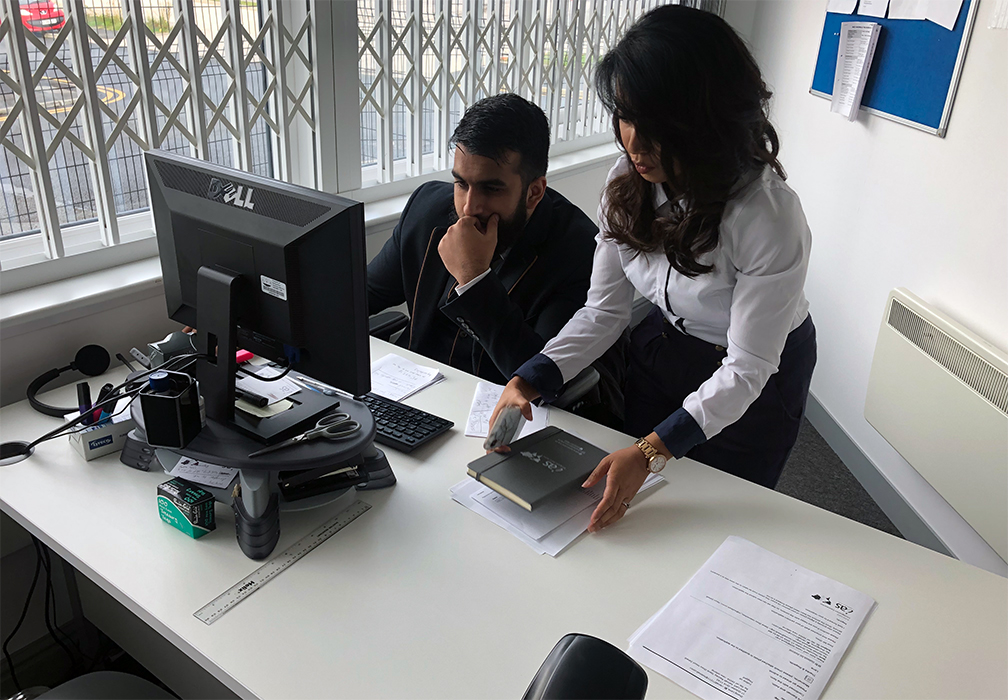 The Fast Track Package
Our Fast-Track Application Package is a premium service for those who need to submit their application in time with their deadlines. Your case will become a top priority for our lawyers and you will benefit from our highest-quality services.
Request the Fast Track Package
The Appeal Package
By choosing our Appeal Package, you can rely on our lawyers' legal knowledge and experience to ensure you have the highest chance of a successful appeal. We will also fully represent you in any hearings/tribunals.
Request the Appeal Package
Related pages for your continued reading.
Frequently Asked Questions
"CAS" is short for confirmation of acceptance for studies. The CAS number is generated to study in the UK after applicants accept their offer to the UK education institute and meet all conditions. It will come no earlier than six months before you study in the UK.
Many international students complete just one semester in the UK, and always require a student visa. That being said, if the course is for less than six months, and the student doesn't want to work or extend their stay, they can apply for a Short Term Study Visa.
No, the school does not have the authority to expedite student visa applications
Students who are in the UK on a general student visa are permitted to get a job. Short-term student visa holders are not permitted to work.