UK Child Student Visa
A Child Visa is a nonimmigrant Student Visa that grants young foreign nationals aged 4-17 the chance to study abroad at an eligible educational facility in the UK.
If you have any questions regarding the UK Child Student Visa, talk to one of our immigration lawyers today on 0333 305 9375 or leave us a message on our live chat.
What are the requirements to get a UK Child Student Visa?
The eligibility requirements to obtaining a Tier 4 Child Student Visa are as follows:
The child holds a valid acceptance letter and a confirmed spot at an independent fee-paying school
The child must be between 4-17 years of age
The school must be recognized by the UK government and the school needs to provide a valid CAS number or Confirmation of Acceptance for studies
Parents/guardians must provide written consent
There must be no immigration issues such as breaching immigration laws/rules
English language skills must be proven
Evidence of any required qualifications to attend specific courses
Evidence that the children(s) will return to their home country after completing their studies
Hold 70 points towards the immigration points system
"I'm very happy with the standard of training received on the OISC Level 1 course, i passed my exam. Thank you!"
"My application was approved and a huge weight has been lifted from our shoulders this year "
"We used this service for the spouse visa extension application to assure that all the information was valid and correct."
How do applicants obtain 70 points to be eligible for the Child Student Visa?
Anyone applying through the child student route will receive 50 points in the UK points-based immigration system by having the following:
Confirmation of Acceptance for Studies (CAS)
Accepted to an Eligible course at an eligible, independent school
Are aged between 4 and 17 years old
Have Parental consent
The applicant can receive another 20 points so long they meet the required financial requirements.
What are the financial requirements to study in the UK?
Child students must demonstrate they have sufficient funds to be supported throughout their course. No child in the UK the student is permitted to work until the age of 16, and then they may do so under certain conditions.
If they're living in an independent school boarding facility, they need enough funds to pay for the course fees and boarding costs for an entire year.
If the student intends to live with a private foster carer or close relative who is a British citizen or has settled status, that person must have at least £570/ month of the course.
If the student lives with their parent,  the parent needs £1,560 per month which must be available for at least nine months. If there are other children being cared for by the parent in the UK, £625 per month must be available for each child.
Child Student Visa holders aged 16 or 17 who are living independently will require £1,334 for each month of the course up to a max of nine months if studying in the city of London. Visa holders will need £1,023 for each month up to nine months if studying outside London.
If the child student is going to the UK via a student loan of government grant or scholarship, they are required to have held the funds required for 28 days.
How to apply for the Child Student Visa
The Child Student Visa application is as follows:
Apply to the school of your choice, so long it's private and independent.
Receive an unconditional offer from the school
Submit a request for your Confirmation of Acceptance for Studies number
Book a tuberculosis test (when applicable)
Complete the Child Visa application form online
Pay the application fee and immigration health surcharge
Book your biometrics appointment at your visa application centre (where applicable)
Attend your visa interview (where applicable)
Submit your information to get your biometric residence permit (where applicable)
When applying for your child's student visa, you will need to provide the applying child's current passport, their unique CAS number, written consent from the parent/guardian, and proof of relationship. Please note, a visa interview is not typically required unless it's considered very complex.
If you are successful in obtaining a child student visa, the visa will be valid in line with the time frame of your studies. This depends on the age you are and the length of your course, if you are under 16 you can stay up for 6 year years plus 4 months afterward. 16-17-year-olds can stay up to 3 years plus 4 months thereafter.
What are the fees for a Child Student Visa?
It costs £348 to apply for a Child Student Visa from outside the UK and £475 to extend or switch to a Child Student Visa from inside the UK. As part of the visa application, child students also need to pay the healthcare surcharge.
Can the parents or family members of a Child Student visa holder enter the UK?
The Parent and/or legal guardian of children are not permitted to go to the UK unless they hold a separate visa of their own. Other family members are not permitted to come to the UK unless they had a separate visa that is in no way connected to the child's student visa.
As such,  parents who wish to join the child, have to apply for a Parent of a Child Visa.
If  parents want to apply for a Parent of a Child Visa, the following must be true:
Your child is should be between four and eleven years old
Your child is attending an independent school in the UK
You are the only (1) parent of your child accompanying them in the UK
You continue to maintain your primary residence in your country of residence
You can provide concrete plans that you intend to leave the UK when your visa expires
You are permitted to stay in the UK until the expiration of your child's visa, or until they turn 12 years old (whichever happens first). It may be possible to extend the visa if you meet the criteria.
If your child wishes to continue to study in the UK after 12 years old, parents must make ensure that arrangements are in place to facilitate their ongoing care.
While in the UK on a Parent of a Child visa, parents can not obtain a full-time permanent job, study, start a business, apply for benefits, bring any other family member to the UK or make the UK your primary residence.
How to extend the Child Student Visa?
To extend the child student visa, they should apply before the current visa expires and the new educational course have to start within 28 days of your current visa expiring.
To extend your visa, you must be:
Be in the UK already on an existing Child Student Visa
Have an unconditional offer on a course with a licensed Child Student sponsor – shown by your Confirmation of Acceptance for Studies (CAS)
Children that are 16 or 17 years old and are on a course that lasts longer than the maximum permitted time of three years, will have to apply again before the expiration date of their current visa.
Extension applications can be completed be online and must include identification verification. The fee to extend the visa are £475. Anyone 18 and over, will have to need to transfer to a Student visa route if they want to keep studying in the UK. It should take about 8 weeks to get a decision on an extension of a visa.
Please note,  the time and years spent in the UK on a Child Student Visa do not count towards Indefinite Leave to Remain.
Advice Package
Comprehensive immigration advice tailored to your circumstances and goals.
Application Package
Designed to make your visa application as smooth and stress-free as possible.

Fast Track Package
Premium application service that ensures your visa application is submitted to meet your deadline.
Appeal Package
Ensure you have the greatest chance of a successful appeal. We will represent you in any case.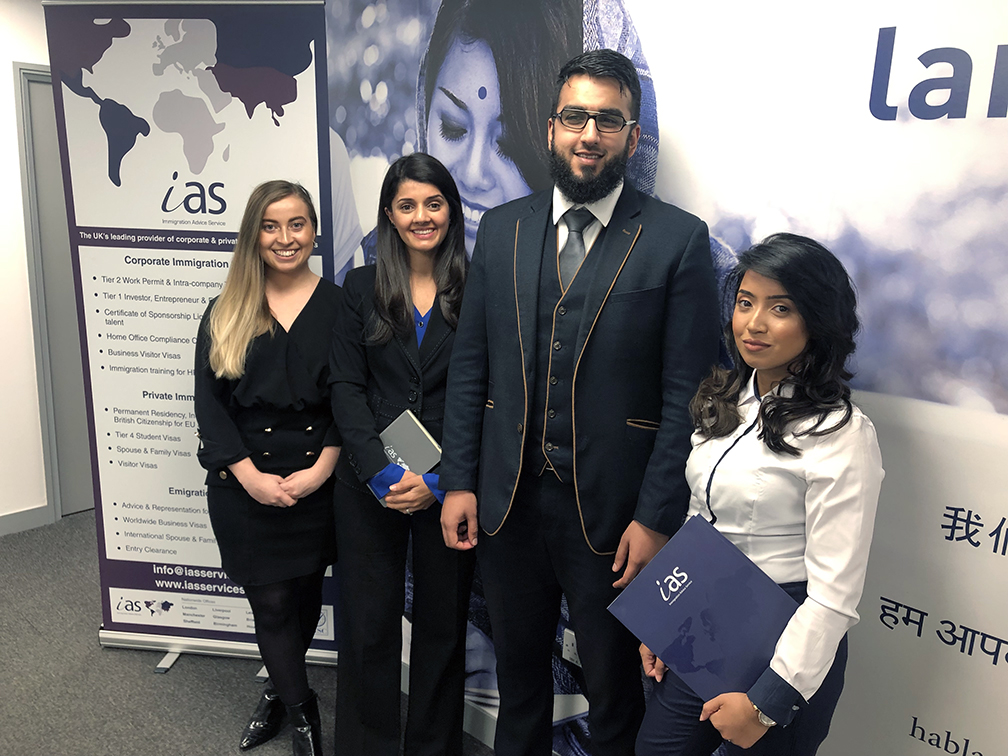 The Advice Package
During this untimed Advice Session with our professional immigration lawyers in London, you will receive our comprehensive advice, completely tailored to your needs and your situation.
Request the Advice Package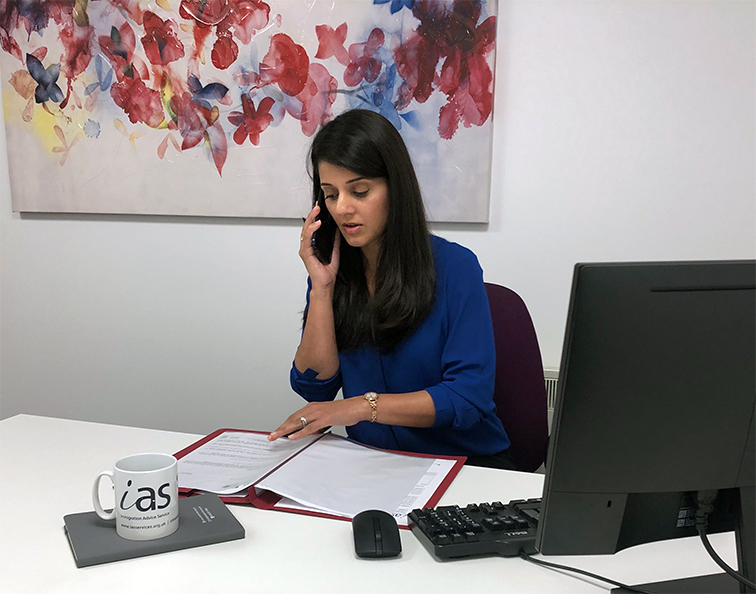 The Application Package
With our Application Package, your dedicated immigration lawyer will advise you on your application process and eligibility. Your caseworker will then complete and submit your forms to the Home Office on your behalf.
Request the Application Package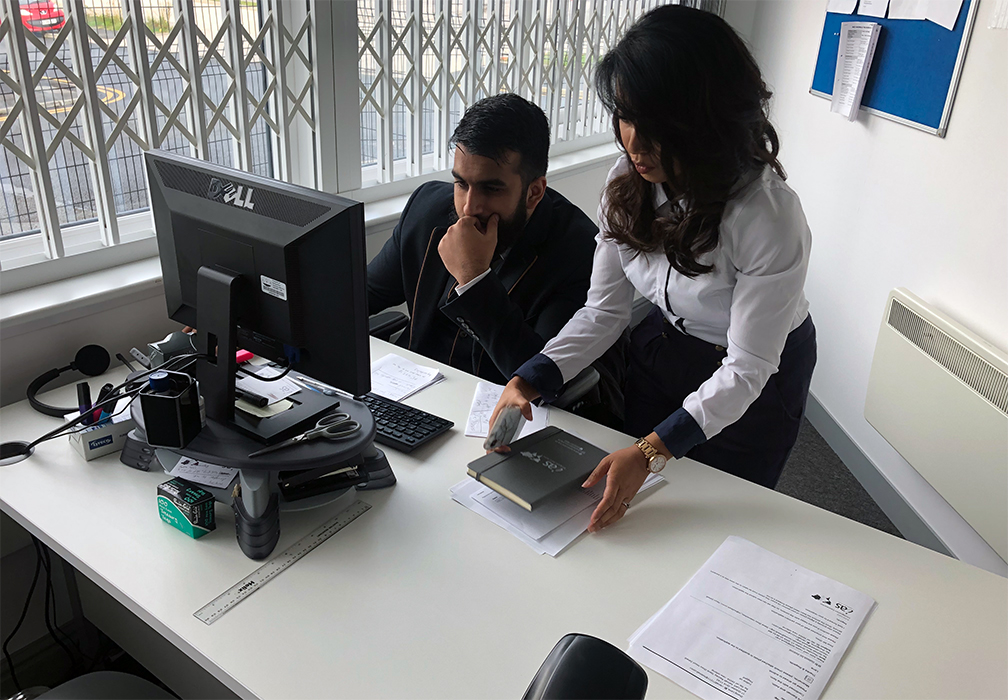 The Fast Track Package
Our Fast-Track Application Package is a premium service for those who need to submit their application in time with their deadlines. Your case will become a top priority for our lawyers and you will benefit from our highest-quality services.
Request the Fast Track Package
The Appeal Package
By choosing our Appeal Package, you can rely on our lawyers' legal knowledge and experience to ensure you have the highest chance of a successful appeal. We will also fully represent you in any hearings/tribunals.
Request the Appeal Package
Related pages for your continued reading.
Frequently Asked Questions
Students on the Child Student Visa are eligible to study at independent fee-paying schools in the UK. This visa, however, does not entitle the holder to study in an academy, local-authority-funded school.
The costs will vary, however, the annual cost of an independent school for day students is over £15,000, while for boarders, parents can expect to pay £36,000 annually.
The Child Student visa applicant must provide a letter of consent from both their parents, their legal guardian, or one parent if that parent has sole legal responsibility for them. This letter must confirm support for the application, the applicant's travel arrangements, and their living and care arrangements while in the UK.
Child Students visa holders 16 or over may work part-time during school term time for up to 10 hours per week, and full time during the school holidays. The only restriction on this is that Child Students may not work as professional sportspeople or entertainers.
Child Students may also work on a work placement if it is part of their course, as long as this does not constitute more than 50% of their course.