Preparing for the asylum interview
Preparing for your asylum interview is one of the most important parts of the asylum process. Being well prepared could be the difference between your asylum claim being accepted or rejected.
If you fear prosecution in your home country then you can claim asylum in the UK. This fear may be due to your race, religion, nationality, political opinion, or membership of a particular social group. You will be granted refugee status in the UK if your claim for asylum is successful. This means that you will be able to live, work and study in the UK for up to 5 years. After this, you can apply for settled status.
However, the process of claiming asylum can be complex, confusing, and often emotionally distressing. One aspect that asylum seekers often worry about is the substantive interview. But with the proper knowledge and guidance, the interview will go smoothly.
Reach out to our team through our website or call us on 0333 305 9375 for immediate help and assistance with your situation. We're here to help you in person, via the phone, or online.
What is the asylum interview?
The Asylum interview is also known as the substantive interview and is one of the most important parts of an asylum claim.
Usually, after your initial screening your substantive interview will be scheduled. The Home Office will send you a letter to tell you where and when your interview will be. Your screening interview happens shortly after you arrive in the UK. During this, you will be asked some questions about your identity as well as asked to briefly explain why you are claiming asylum. The substantive interview is where you give more detailed information about why you came to the UK. You will also explain why you cannot return to your home country.
Not attending your interview could result in your application being rejected. The Home Office will make a decision on your asylum claim based on the information you give in the interview.
"I'm very happy with the standard of training received on the OISC Level 1 course, i passed my exam. Thank you!"
"My application was approved and a huge weight has been lifted from our shoulders this year "
"We used this service for the spouse visa extension application to assure that all the information was valid and correct."
What can I expect during the interview?
When attending your asylum interview you will usually be interviewed alone without any family members. However, it is worth noting that if you need one, and an interpreter will be provided.
You will be asked questions about your decision to claim asylum during the interview. These could include why you fear persecution in your home country. Some of the questions you are asked may be about difficult topics for you to speak about. It's important that you explain your situation as much as possible to give your claim the best chance of success.
At the interview, you will also be expected to bring all of the evidence you currently have of your persecution. You will also need to provide other documents including your birth certificate, passport, and medical records if you have them.
What is the best way to prepare?
The substantive interview could last several hours and can be difficult because of the questions about difficult topics. It is also common for the Home Office interviewer to not believe you. Some of the best ways of preparing for your asylum interview are as follows:
Surround yourself with a support network before and after your interview. This could be your friends, family, or your lawyer. They will help you to stay calm and relaxed.
Practice telling your story to other people, such as your friends and your lawyer. It may be difficult to speak about what you have been through, but practicing will make it easier. You will be more likely to remember all of the important details during the real interview.
If you'll be talking about distressing events, you should get your lawyer to submit a written statement before the interview. This means that you may not have to answer so many detailed questions. Your lawyer can also submit a statement after the interview if there were things you weren't able to explain or issues with the interview.
Make sure to submit any requests before your interview. You have a right to an interpreter, can choose whether you want a male or female interviewer, and can have your interview audio-recorded. You may need to request these things before your interview takes places.
Seeking the help of a professional immigration lawyer will make the preparing for your asylum interview much easier. They will be able to inform you about exactly what you can expect. They can also answer any questions or concerns that you may have. A lawyer will be there to make sure that if anything goes wrong, they have the proper records to prove this so that your asylum application is fairly assessed.
What happens after the interview?
You will usually receive a decision on your case within 6 months, however, sometimes this may take longer. The Home Office might ask you to submit more evidence or attend more interviews, this could delay the process.
How Can Total Law Help?
Visit our website or call us on 0333 305 9375 for immediate help and assistance with your situation. We're here to help you in person, via the phone, or online.
Advice Package
Comprehensive immigration advice tailored to your circumstances and goals.
Application Package
Designed to make your visa application as smooth and stress-free as possible.

Fast Track Package
Premium application service that ensures your visa application is submitted to meet your deadline.
Appeal Package
Ensure you have the greatest chance of a successful appeal. We will represent you in any case.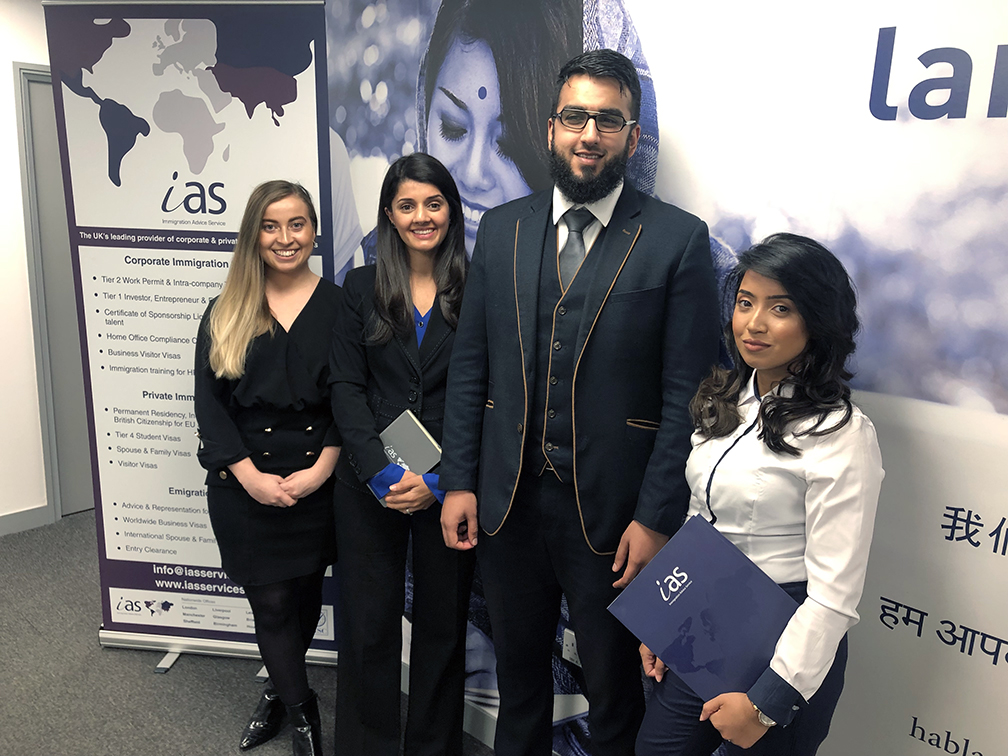 The Advice Package
During this untimed Advice Session with our professional immigration lawyers in London, you will receive our comprehensive advice, completely tailored to your needs and your situation.
Request the Advice Package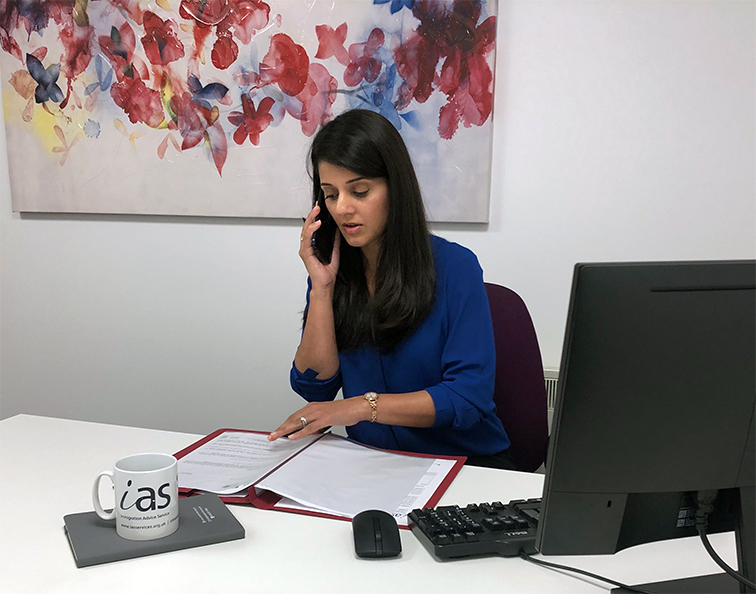 The Application Package
With our Application Package, your dedicated immigration lawyer will advise you on your application process and eligibility. Your caseworker will then complete and submit your forms to the Home Office on your behalf.
Request the Application Package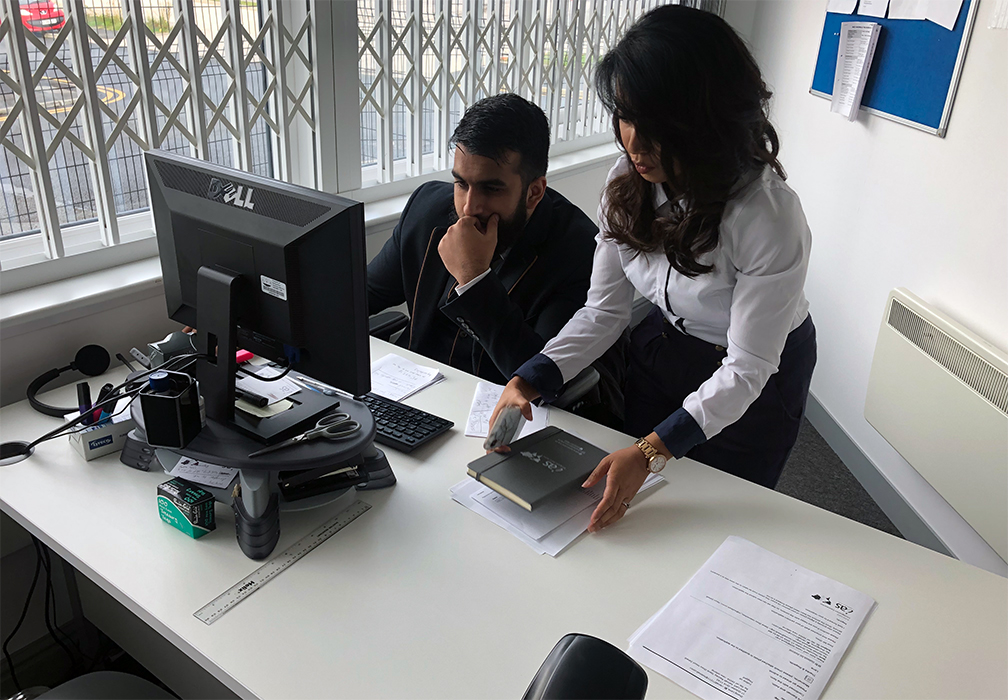 The Fast Track Package
Our Fast-Track Application Package is a premium service for those who need to submit their application in time with their deadlines. Your case will become a top priority for our lawyers and you will benefit from our highest-quality services.
Request the Fast Track Package
The Appeal Package
By choosing our Appeal Package, you can rely on our lawyers' legal knowledge and experience to ensure you have the highest chance of a successful appeal. We will also fully represent you in any hearings/tribunals.
Request the Appeal Package
Related pages for your continued reading.