Immigrating to the US from Ghana
Are you considering a move to the US from Ghana? Discover the various visa routes that can enable you to legally travel to and live in the United States.
For further inquiries and detailed legal guidance on immigrating to the US, prospective Ghanaian applicants can contact Total Law immigration lawyers at +1 844 290 6312 or online.
Overview of Immigrating to the US
Ghanaians can apply for various immigration routes, such as family sponsorship, employment opportunities, the Diversity Visa Lottery, or seeking asylum or refugee status. The process typically includes eligibility determination, visa application, background checks, interviews, and compliance with US immigration laws.
Each immigration category has its requirements and timelines, making it essential to consult immigration authorities or legal experts for guidance.
Successful immigration to the U.S. from Ghana can result in a Lawful Permanent Resident qualification, work authorisation, and the opportunity to build a new life in the United States.
"I'm very happy with the standard of training received on the OISC Level 1 course, i passed my exam. Thank you!"
"My application was approved and a huge weight has been lifted from our shoulders this year "
"We used this service for the spouse visa extension application to assure that all the information was valid and correct."
US Visa Types Requirements
The different immigrant visas categories you can use to move to the US include:
Family-Based Visas
Family reunification is a common reason for Ghanaian immigrants to the US. These visa requirements include that the petitioner (U.S citizen or permanent resident family member) must have a qualifying relationship with the beneficiary (Ghanaian immigrant).
The US petitioner must file a Family-Sponsored Visa petition on behalf of the beneficiary and demonstrate the ability to financially support the beneficiary in the US. For a family of two, the criteria is a minimum income of $22,888.
Employment-Based Visas
For Ghanaians seeking employment opportunities in the US, understanding Employment-Based Visa requirements is essential. These include:
Have a valid job offer from a US employer.
Certain employment-based immigrant visas require labour certification to ensure there are no qualified US workers for the position.
The necessary qualifications and skills for the job.
Your US employer must file a petition with USCIS on your behalf.
Student Visas
Many Ghanaians travel to the US for education and must be the following criteria:
Confirmed admission to a SEVP-approved US institution.
Completed DS-160 form and proof of SEVIS fee payment.
Demonstrate you have adequate funds to cover tuition and living expenses about $25,000 and $45,000 a year.
Have strong ties to Ghana, such as family, property, or a job, to show your intent to return after your studies.
Diversity Visas (DV)
The Diversity Visa lottery provides a unique opportunity for Ghanaians, especially as Ghana is currently one of the lottery qualifying countries. Applicants must enter the DV lottery during the fixed registration period and they must have at least a high school qualification or equivalent work experience.
Refugee or Asylum Status
If you are fleeing persecution or violence in Ghana, you may be eligible for refugee or asylum status in the US.
Total Law immigration lawyers can assess you or your family's eligibility for various immigration categories. We can assist you in understanding which category is most suitable for your situation.
Processing Times for US Visa Categories
Overview
Understanding the typical processing times for different visa categories is essential for planning your immigration journey.
Family-Sponsored Visas, such as IR-1 and F2A, typically have shorter processing times, often ranging from 12 to 24 months.
Timescales for  Employment-Based Visas like H-1B or L-1 have average processing times ranging from 2 to 8 months.
Student Visas usually have quicker processing times, often within 21 working days to 2 months, depending on the institution and program start date.
Diversity Visa processing times can vary widely due to the lottery system. If selected, the process can take about 14 months.
If you are applying for refugee status from Ghana through the U.S. Refugee Admissions Program the processing times can vary but usually take at least 6 months to a year.
Factors Affecting Visa Processing Times
Different visa categories have varying processing times with some immigrant visas subject to annual quotas.
The accuracy and completeness of your application and supporting documents play a key role in processing times as incomplete or incorrect submissions may lead to delays.
The caseload and workload at the US Consulate or Embassy Ghana can lead to longer wait times.
Tips for Tracking Visa Application Status
Monitoring your visa application status can provide peace of mind and help you prepare for your move. These include:
The Consular Electronic Application Center allows you to check the status of your visa application online with your case number.
You can also contact the US Embassy or Consulate in Ghana for updates on your application status. Many consulates offer email notification services to keep applicants informed about their visa status and any changes in processing times.
Documents Needed to Immigrate to the US From Ghana
A number of documents need to be submitted alongside an application. Requested documentation includes:
Valid passport with at least six months beyond your intended date of arrival in the US.
Completed visa application forms for your chosen visa category
Recent passport photos
Birth certificates
Marriage certificates (if applicable).
Divorce or death certificates (if applicable).
Academic transcripts and certificates (if applicable)
For Employment-Based Visas, provide a copy of the job offer letter and labour certification (if applicable).
Bank statements demonstrating your financial ability to support yourself and your family members during your stay in the US ($6000-10000$ minimum). Affidavit of Support (Form I-864) if you have a US-based sponsor.
A police clearance certificate from the Ghana Police Service or relevant authorities.
Immigration authorities rely heavily on the information provided in immigration applications to make decisions. Accurate and complete paperwork increases the likelihood of your application being approved and processed promptly.
Incomplete or incorrect paperwork can lead to processing delays. Any errors or missing information can result in Requests for Evidence (RFEs) from U.S. Citizenship and Immigration Services (USCIS), which can significantly prolong the application process.
Providing false or misleading information on immigration forms can have serious legal consequences, including visa denials, deportation, or even being barred from reentering the US.
Reach out to Total Law for advice on the paperwork needed when immigrating to the US from Ghana. Our team can provide support in ensuring your visa application is accompanied with the correct evidence for a successful outcome.
Costs for Different Visa Categories
The costs associated with each visa category can vary significantly. These include:
The visa application fee for Family-Sponsored Visas generally ranges from $325 to $535, depending on the specific visa type.
Employment-Based Visa application fees can vary widely, usually $345. For example, H-1B visa fees may include a base filing fee, ACWIA fee, and more, totalling approximately $2,500.
The visa application fee for Student Visas is typically $160. However, the SEVIS fee can range from $200 to $350, depending on your level of study.
DV lottery winners are responsible for paying the visa application fee ($330), but there is no specific DV visa issuance fee.
Some visa categories may require an additional issuance fee, especially for certain Employment-Based Visas. For certain Family-Sponsored Visas, the US-based sponsor may need to pay an affidavit of support fee ($120).
Every visa category typically requires payment of a non-refundable visa application fee. The fee amount can vary depending on the type of visa you are applying for.
US Immigration Visa Process
Immigrating to the US involves several steps to ensure you have a straightforward experience in moving to the US. In particular, you should ensure that you are applying for the most suitable immigration category based on your plans and that you meet the criteria.
If you are unclear about the most appropriate pathway then reach out to a immigration expert before proceeding otherwise it could lead to lengthy delays and additional costs.
You will need to ensure you have the necessary documentation and that it is accurate, complete and translated if necessary. Then you will need to complete the required forms and submit the visa processing fees.
Depending on the visa route you have applied for, you may also need to attend an interview at the Us Embassy or Consulate in Ghana.
You should not book any travel arrangements to the US, until your visa has been approved and you should be clear what the restrictions of the visa are including entry and exit dates.
Our professional legal advisers are experienced in preparing and submitting immigration applications, petitions, and supporting documentation. We ensure that paperwork is complete, accurate, and filed within deadlines, reducing the risk of application denials or delays.
Common Reasons for Visa Application Denials
Visa application denials can be disheartening, but understanding the common reasons can help you avoid pitfalls. Some typical grounds for denial include:
Incomplete or inaccurate documentation.
Failure to meet eligibility criteria, such as income requirements for the Affidavit of Support.
Lack of strong ties to Ghana or doubts about the intent to return.
Criminal records or other legal issues.
Health-related concerns.
If an immigration application is denied or if you're facing removal (deportation) proceedings, our immigration lawyers can provide legal representation. We can file appeals and present cases before immigration judges to argue for favourable outcomes.
How Can Total Law Help?
Total Law immigration lawyers can help you determine the most suitable visa category based on your specific goals and circumstances. We provide detailed information on visa requirements, eligibility criteria, and the documentation needed for a successful application.
Our lawyers can create a comprehensive legal strategy tailored to your situation, increasing your chances of success. We can review all your documentation, ensuring that everything is in order and compliant with US immigration regulations.
We can help you avoid common pitfalls that can lead to delays or denials, such as missing documents or inaccuracies. With our assistance, you can confidently present a well-prepared and compelling case to immigration authorities. We can guide you through the appeals process, representing your case and addressing any issues that led to the denial.
For more legal advice and support when immigrating to the US from Ghana, you can contact Total Law immigration lawyers at +1 844 290 6312 or visit our website for online assistance.
Advice Package
Comprehensive immigration advice tailored to your circumstances and goals.
Application Package
Designed to make your visa application as smooth and stress-free as possible.

Fast Track Package
Premium application service that ensures your visa application is submitted to meet your deadline.
Appeal Package
Ensure you have the greatest chance of a successful appeal. We will represent you in any case.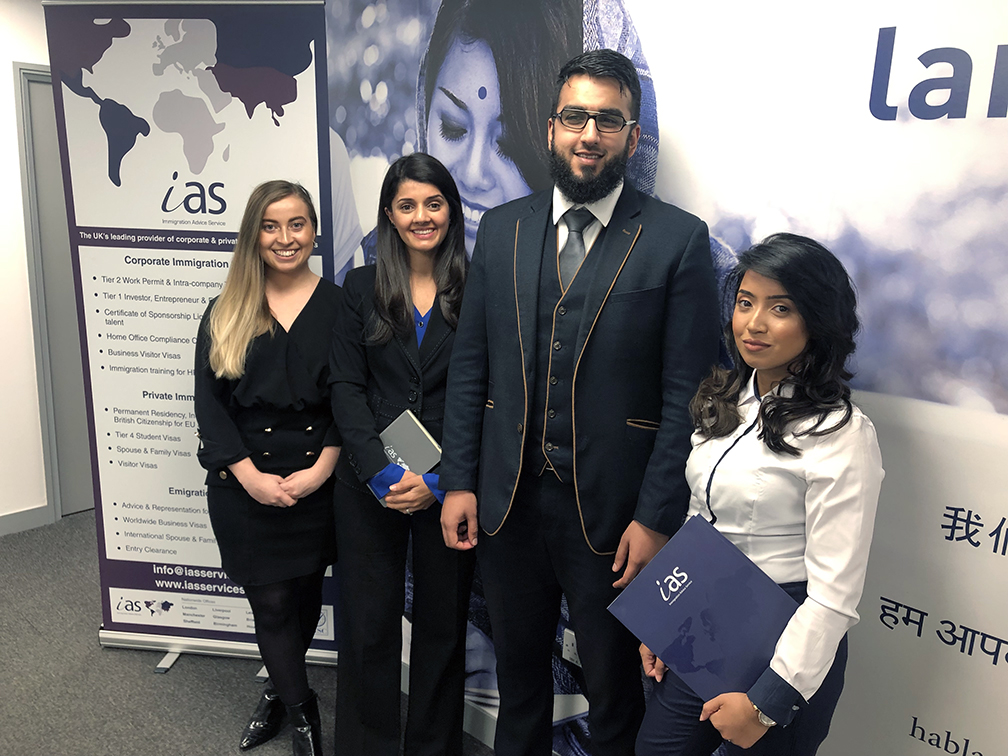 The Advice Package
During this untimed Advice Session with our professional immigration lawyers in London, you will receive our comprehensive advice, completely tailored to your needs and your situation.
Request the Advice Package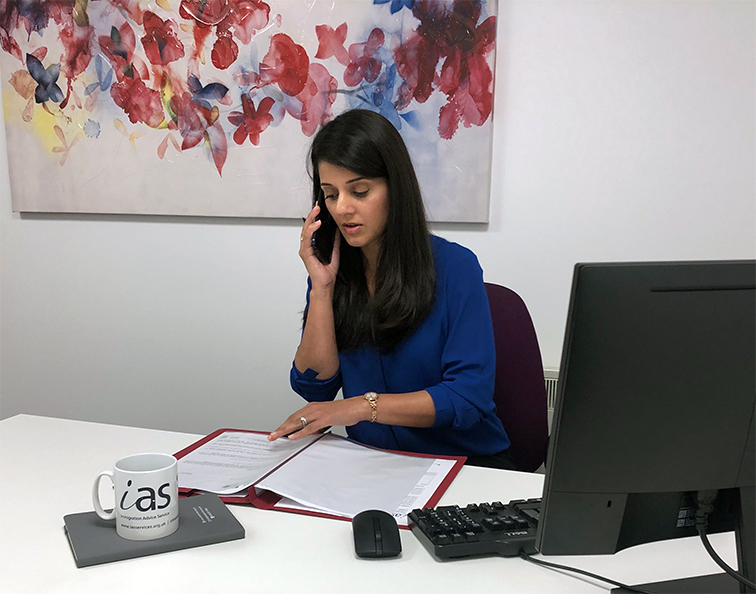 The Application Package
With our Application Package, your dedicated immigration lawyer will advise you on your application process and eligibility. Your caseworker will then complete and submit your forms to the Home Office on your behalf.
Request the Application Package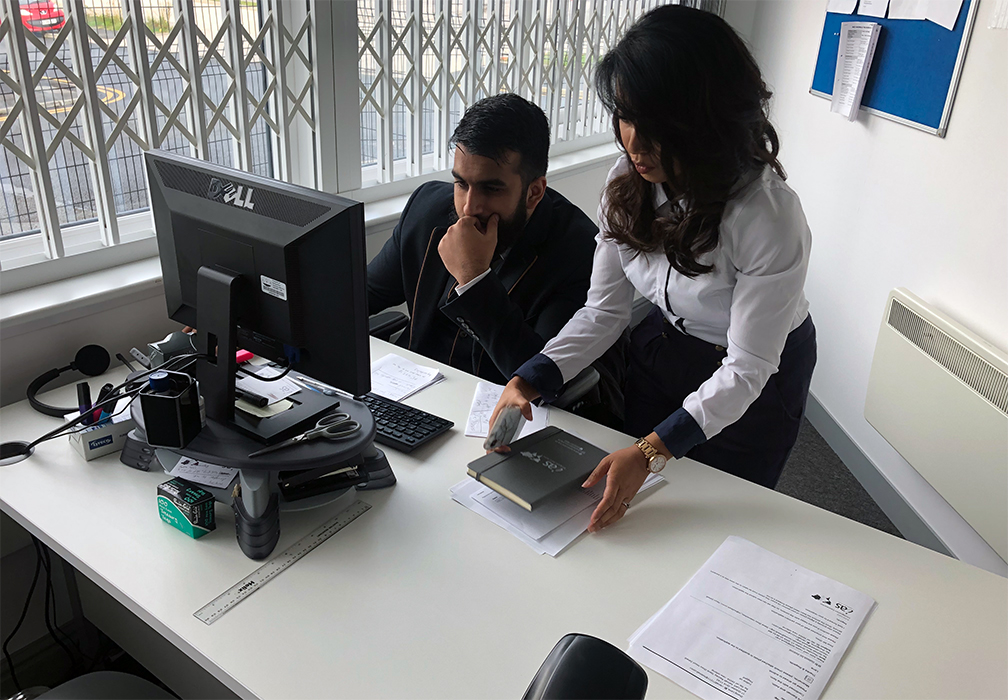 The Fast Track Package
Our Fast-Track Application Package is a premium service for those who need to submit their application in time with their deadlines. Your case will become a top priority for our lawyers and you will benefit from our highest-quality services.
Request the Fast Track Package
The Appeal Package
By choosing our Appeal Package, you can rely on our lawyers' legal knowledge and experience to ensure you have the highest chance of a successful appeal. We will also fully represent you in any hearings/tribunals.
Request the Appeal Package
Related pages for your continued reading.
You can start the immigration process from Ghana. Many visa categories, such as Family-Sponsored and Employment-Based Visas, allow applicants to begin the process from Ghana. However, you may need to attend interviews at the US Embassy or Consulate in Ghana as part of the process.
Ghanaian immigrants can access educational opportunities and career support. They can enroll in schools and universities, explore vocational training programs, and seek employment assistance through job placement agencies and community organisations that offer resources for immigrants.
Maintaining legal status is crucial. Depending on your visa category, this might involve ensuring you have continuous employment, renewing your visa or status, or applying for a Green Card within the specified timeframe. Consulting with an immigration lawyer can help you understand the specific requirements for your situation.
Ghana immigrants in the US can access healthcare services. The options for health insurance may include employer-sponsored plans, private insurance, government programs or specific healthcare options for immigrants depending on their status.
Yes, many communities and organisations in the US offer cultural and social support for Ghanaian immigrants. These may include churches, cultural associations, and immigrant support groups that can help newcomers adjust to life in the US, connect with others from Ghana, and access resources.