Ukraine Extension Scheme
The Ukraine Extension Scheme can be complicated for many Ukrainians and their families in the UK. With numerous requirements, documents, and ever-evolving regulations, the application process can seem challenging. In these uncertain times, having a clear understanding and the proper guidance is essential to ensuring that your application is successful.
For applicants who are facing difficulties or uncertainties with the Ukraine Extension Scheme, Total Law is here to help. Our team of seasoned immigration solicitors is equipped to provide expert advice and ensure a smooth application process. Contact us at 0333 305 9375 for dedicated support and guidance.
The Ukraine Extension Scheme
The UK government introduced many Ukraine schemes and one of them is the Ukraine Extension Scheme as a humanitarian gesture to support Ukrainian nationals impacted by the political and military conflict in their country. This initiative offers a haven for Ukrainians in the UK, allowing them to extend their stay and find refuge from the immediate threats back home.
This scheme is one of three measures the UK government rolled out in response to the invasion of Ukraine in 2022. Specifically, it applies to Ukrainians who had lawful status in the UK by 18 March 2022 or those whose permission expired on or after 1 January  2022.
Launched on 3 May 2022, the scheme aims to provide a refuge for those affected by the conflict and unable to return to Ukraine. It demonstrates the UK's dedication to international humanitarian efforts and its enduring bond with the Ukrainian community. It's crucial for applicants to note that the application deadline for this scheme is set for 16 May 2024.
"I'm very happy with the standard of training received on the OISC Level 1 course, i passed my exam. Thank you!"
"My application was approved and a huge weight has been lifted from our shoulders this year "
"We used this service for the spouse visa extension application to assure that all the information was valid and correct."
Benefits and advantages for Ukrainian nationals
There are several benefits and advantages of the Ukraine Extension Scheme for Ukrainian nationals:
Extended Stay
The most immediate benefit is extending individual stay in the UK without the usual paperwork. This extension relieves the immediate need to return to Ukraine and face potential dangers.
Access to Public Services
Those under the scheme can access public services, including the National Health Service – NHS, ensuring their well-being during their extended stay.
Work and Study
The scheme allows Ukrainian nationals to work, study, and contribute to the UK's economy and society, ensuring they can maintain a sense of normality during these challenging times.
While the scheme is temporary, it provides a pathway to more permanent residency forms, depending on individual circumstances and future policy changes.
Recent updates or changes to the scheme
There have been several updates to the scheme as a result of the evolving situation in Ukraine:
The Ukrainian Extension Scheme has been extended, allowing Ukrainian nationals in the UK to decide whether they wish to retain their current visa (e.g., Skilled Worker) or switch to the Ukraine Extension Scheme. Eligibility period for the scheme has also been expanded to include those who hold immigration permission by 16 November  2023.
Recognising the challenges in gathering the necessary documentation and the ongoing crisis in Ukraine, the UK government has extended the application deadline to 16 May 2024 for the scheme.
The requirements for documentation have been streamlined, making it easier for applicants to gather the necessary paperwork.
Family members were subject to more restrictive criteria in earlier scheme versions. Recent updates have expanded the definition of eligible family members, allowing more Ukrainians to stay together as a unit.
Key statistics or data related to the scheme
As of 9 May 2023, 21,700 applications had been received for the Extension Scheme, with 17,500 applications granted and 1,900 awaiting a decision.
Total weekly arrivals under the two primary Ukraine visa schemes peaked at 10,000 in May 2022 and had fallen to 1,000 by March 2023.
As of 14 February 2023, there were a total of 269,700 Ukraine Scheme visa applications received and 218,500 visas issued across all three schemes.
Eligibility & Requirements for the Ukraine Extension Scheme
Knowledge of the eligibility and requirements for the Ukraine Extension Scheme is crucial for those Ukrainians seeking an extended stay in the UK. While the scheme's primary purpose is to offer support, it's essential to understand the details to ensure a successful application.
Eligibility Criteria
Previous Permission in the UK
An individual can apply for the Ukraine Extension Scheme if they have permission to be in the UK during the period between 18 March 2022 and 16 November  2023. It's important to note that the permission does not need to cover this entire period.
Expired Permission
Those who previously held permission to be in the UK and had their permission expire on or after 1 January  2022 are also eligible to apply.
Current Stay in the UK
Applicants must be in the UK with valid permission to stay. This ensures that the individual has a legitimate reason to be in the country and is not in violation of any immigration rules.
Children Born in the UK
Children born in the UK after 18 March 2022, are also eligible. This ensures that families can stay together and that children born during this period are not left in a precarious situation.
Information on Who Can and Cannot Apply
Who Can Apply
Eligibility extends to Ukrainians and their close family members who satisfy the specified criteria.
Additionally, individuals who aren't dependent on a UK-based sponsor can also apply.
Who Cannot Apply
Individuals who have not met the specified permission dates are unable to apply.
Applicants who have pursued another scheme after submitting their application to the Ukraine Extension Scheme should be aware that it can cause delays in the decision-making process.
Documentation Needed
Evidence of Relationship for Non-Ukrainian Family Members
If you are a non-Ukrainian family member of a Ukrainian national, it's essential to provide evidence of your relationship to the primary applicant. This is crucial to ensure families can stay together and benefit from the scheme.
For those non-Ukrainian family members already in the UK as dependents, their biometric residence permit or visa in their passport serves as a testament to their status and connection to the primary Ukrainian applicant.
Documents for Establishing Identity
Establishing Individual identity is a fundamental part of the application process. The UK government requires specific documents to verify the identity of each applicant.
For Ukrainian nationals applying under the Ukraine Extension Scheme, a current and valid Ukrainian passport is the primary document required to establish identity.
A biometric Residence Permit or Card contains crucial biometric data about the holder and is a vital document for those granted permission to stay in the UK for a specific period.
For those granted refugee status in the UK, the Refugee Travel Document allows them to travel outside the UK and return without needing a visa.
A driving licence with a photograph issued by the UK or Crown Dependencies can also be used as a supplementary document to establish identity.
Application Process
Every applicant must complete the online application form. This form captures essential details about the applicant and is a primary step in the application process.
After submitting the online form, applicants must register their biometrics at designated centres. This step ensures that the UK government has the necessary biometric data, such as fingerprints and facial scans, of each applicant.
Exceptions Eligibility
Switching Visas
Individuals should consider whether to keep their current visa or switch to the Ukraine Extension Scheme Visa. Time spent in the UK under this scheme might not count towards a future application for indefinite leave to remain in the UK.
Ukraine Extension Scheme Application Process
The Ukraine Extension Scheme is a significant initiative by the UK government to support Ukrainians wishing to extend their stay in the UK. For those considering this route, understanding the application process is crucial. Here's a step-by-step guide to help navigate the Ukraine Extension Scheme application process.
Step-by-Step Guide to the Application Process
Ensure you meet the eligibility criteria. This includes having had permission to be in the UK between 18 March 2022 and 16 November 2023 or having had permission that expired on or after 1 January 2022.
Prepare all the required documentation. This typically includes proof of identity like a passport, proof of previous permission to be in the UK, and any other supporting documents that validate your eligibility.
Fill out the Ukraine Extension Scheme application form. Ensure all details are accurate to avoid any delays or rejections.
There are no fees associated with the Ukraine Extension Scheme application process.
Depending on the official guidelines, this could be done online or at a designated application centre.
Some visa applications require an interview or biometrics fingerprints and photos to be taken. In this case, ensure you attend the scheduled appointment.
Once submitted, your application will be reviewed. During this time, you might be asked to provide additional information or documentation.
You'll be notified of the decision on your application. If approved, you'll receive details on the next steps, such as collecting your visa or biometric residence permit.
Where and How to Submit the Application
Most UK visa applications are now online through the Official UK Government Website.
After completing the online application, you may need to visit a designated application centre to submit biometrics or additional documents.
Specific Requirements or Documentation Needed for the Application
A valid passport or another national identification document.
Documents showing you had permission to be in the UK during the specified dates, such as previous visas or residence permits.
Depending on the circumstances, you might need to provide additional documents like financial statements, proof of accommodation, or evidence of the relationship for immediate family members.
Additional Steps or Considerations in the Application Process
If you've applied to another scheme, avoid applying for the Ukraine Extension Scheme simultaneously, as it may delay the decision.
Consult an immigration lawyer or advisor to ensure your application is accurate and complete. At Total Law, our team of experts is ready to assist and guide you through every step of the process.
Fees Associated with the Application
There is no fee associated with applying for this scheme. This exemption includes both the immigration health surcharge and the biometric enrolment fee. Such a waiver alleviates the financial burden on applicants, making the process more accessible. For those navigating this scheme, Total Law offers expert guidance to ensure a seamless application experience.
Processing Time for the Ukraine Extension Scheme
Understanding the Ukraine Extension Scheme requires a clear understanding of its processing timeline. As the UK government offers this vital support to Ukrainians in the UK, applicants must be aware of how long it might take for their applications to be processed. Here's a comprehensive look at the processing time for the Ukraine Extension Scheme.
UKVI's Approach to Ukrainian Applications
The UK Visas and Immigration (UKVI) department has a dedicated approach when handling applications under the Ukraine schemes. They aim to expedite the decision-making process, often seeking to conclude within a week. However, the large number of applications can sometimes stretch this timeline.
Breakdown of Processing Durations
For those seeking temporary protection, the average processing duration is approximately one week. This is based on the complete application and requires no additional information.
After receiving all essential documents, the processing time is up to 10 working days. However, in cases requiring additional verification, it might stretch to 30 working days.
The issuance of express visa application is at the discretion of consular officers, and the processing time can fluctuate based on various factors.
Determinants of Processing Duration
An increased number of applications can lead to longer processing times, given the high workload.
Applications thoroughly detailed and accompanied by all necessary documents usually experience a faster processing time. The process can be slowed if an application contains errors or missing information.
Sometimes, the UKVI might rely on external organisations for specific information, especially health assessments, character evaluations, and national security verifications. The responsiveness of these entities can influence the overall processing duration.
The time applicants take to address requests for additional information or documentation can also affect the processing timeline.
Tracking Application Progress
Those who've opted for online applications can monitor their progress via the UK government's official portal.
Periodic email notifications, especially when additional documents or clarifications are needed, keep the applicants informed about their application's status.
For personalised queries or clarifications, applicants can contact dedicated helplines or contact centres to assist with application-related inquiries.
Ways To Extend Stay In The UK
For individuals in the UK whose visa is nearing its end, there are several pathways available to extend their stay. The best option often depends on the individual's circumstances, such as their visa type, reason for staying longer, and personal and professional ties in the UK.
Visa Extensions
General Visa Extension
Many visa categories, like the Tier 2 (General) work visa or the Student visa, allow for extensions provided the applicant continues to meet the visa's requirements.
Partner or Family Extension
Those in the UK on a family or partner visa can often apply for an extension, ensuring they continue to meet the relationship requirements and can support themselves without public funds.
Switching Visa Categories
From Student to Work
Graduates on a Student visa with an eligible job offer can switch to a Skilled Worker visa.
From Work to Permanent Residency
Indefinite Leave to Remain (ILR) can lead to permanent residency for individuals on certain work visas after five years in the UK.
Long Residence Rule
Individuals who have legally lived in the UK for ten continuous years can apply for ILR under the long residence rule, regardless of the visa category they were on.
Other Special Schemes
The UK occasionally introduces special schemes, like the "Homes for Ukraine" or the "Ukraine Family Scheme", to address specific situations or humanitarian crises.
Grounds for Refusal
Evidence of sufficient funds is often required to demonstrate the ability to support oneself in the UK.
Continuous residency plays a crucial role. Breaks in residency might jeopardise eligibility, especially for ILR applications.
Any criminal conviction can result in rejecting your application if you don't have a clean record.
Involvement in sham marriages or civil partnerships can be grounds for refusal.
Making false representations or using deception during the application process is a significant concern.
Issues related to admissibility to the Common Travel Area or other countries can also cause problems.
Being excluded from asylum or humanitarian protection can affect the application's outcome.
Having exclusion or deportation orders might result in application denial.
Additional Resources
Consulting with immigration lawyers or advisers, such as Total Law, can offer invaluable guidance tailored to an individual's unique situation.
The official UK government website remains the best source for up-to-date information on visa categories, requirements, and application procedures.
Numerous community or charity organisations, such as the Refugee Council, Migrant Help, and the British Red Cross, extend support, primarily offering assistance to those facing removal or those in vulnerable situations.
Switching To The Ukraine Extension Scheme: Is It Possible?
The ongoing political and military unrest in Ukraine has led many Ukrainians to seek refuge and stability in other countries. Recognising this need, the UK government introduced the Ukraine Extension Scheme, offering a lifeline to those Ukrainians already in the UK. Is it possible for someone already holding a different visa type to switch to this scheme? The answer is yes, but there are specific criteria and steps to follow.
Eligibility and Criteria
Eligibility for the Ukraine Extension Scheme is vital for those in the UK seeking an extended stay. The scheme, with a deadline of 16 May 2024, outlines specific criteria:
Applicants must have valid UK permission to stay.
Those with permission ending after 1 January 2022 can apply.
Individuals with permission between 18 March 2022 and 16 November 2023 are eligible.
Children born post-18 March 2022 in the UK can apply.
Application Process
The application process is straightforward. Interested individuals should initiate their application online. It's crucial to ensure that all the scheme's requirements are met to avoid potential delays or rejections. The digital platform provides a user-friendly interface, guiding applicants through each step.
Documentation
Proof of the applicant's Ukrainian nationality is required. This can be in the form of a valid Ukrainian passport or any other national identification document. Additionally, evidence of the applicant's previous or current visa status in the UK is required. This could be a copy of the visa, a biometric residence permit, or any other relevant documentation. It's also advisable to have any other documentation that supports the eligibility criteria on hand, as this can strengthen the application.
Benefits and Considerations
Switching to the Ukraine Extension Scheme allows individuals to live, work, and study in the UK, offering them a semblance of normalcy in these turbulent times. However, it's essential to weigh the pros and cons. The significant consideration is the future consequences. Time spent under the Ukraine Extension Scheme might not count towards applications for indefinite leave to remain in the UK. Therefore, individuals should assess their long-term goals and decide whether retaining their current visa status or switching is more beneficial.
Trust In Our Immigration Solicitors To Help You
The complicated process of UK immigration can be challenging. At Total Law, we're committed to simplifying this process for you. Our team of seasoned immigration solicitors possesses in-depth knowledge of various visa schemes, including the Ukraine Extension Scheme. We prioritise ensuring that your application process is both seamless and compliant. Place your trust in our expertise, and let us assist you in securing a stable future in the UK. For personalised guidance and dedicated support, contact us at 0333 305 9375. Let Total Law be your guiding beacon in your UK immigration journey.
Advice Package
Comprehensive immigration advice tailored to your circumstances and goals.
Application Package
Designed to make your visa application as smooth and stress-free as possible.

Fast Track Package
Premium application service that ensures your visa application is submitted to meet your deadline.
Appeal Package
Ensure you have the greatest chance of a successful appeal. We will represent you in any case.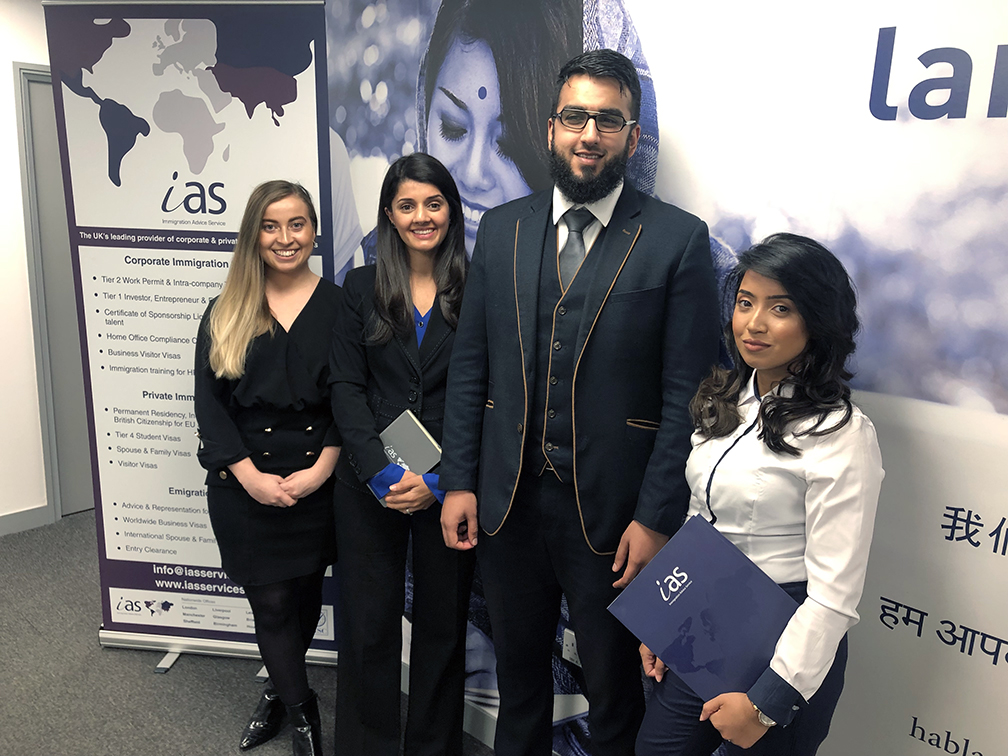 The Advice Package
During this untimed Advice Session with our professional immigration lawyers in London, you will receive our comprehensive advice, completely tailored to your needs and your situation.
Request the Advice Package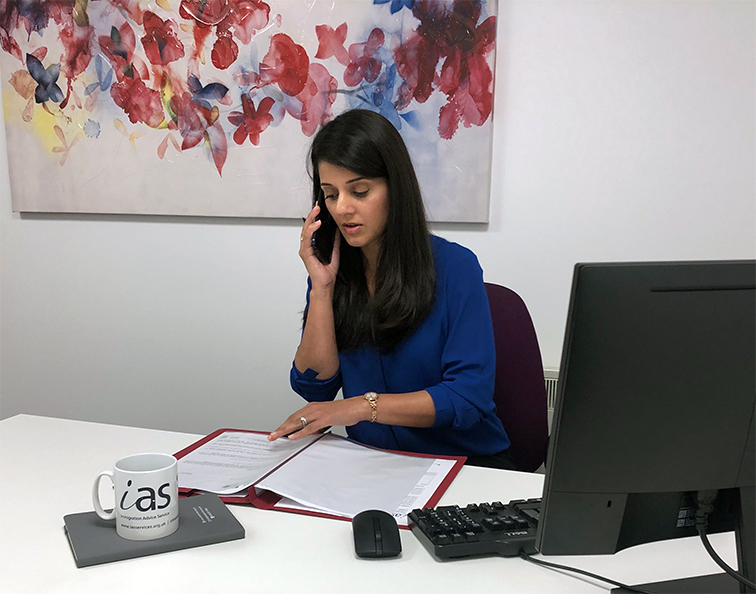 The Application Package
With our Application Package, your dedicated immigration lawyer will advise you on your application process and eligibility. Your caseworker will then complete and submit your forms to the Home Office on your behalf.
Request the Application Package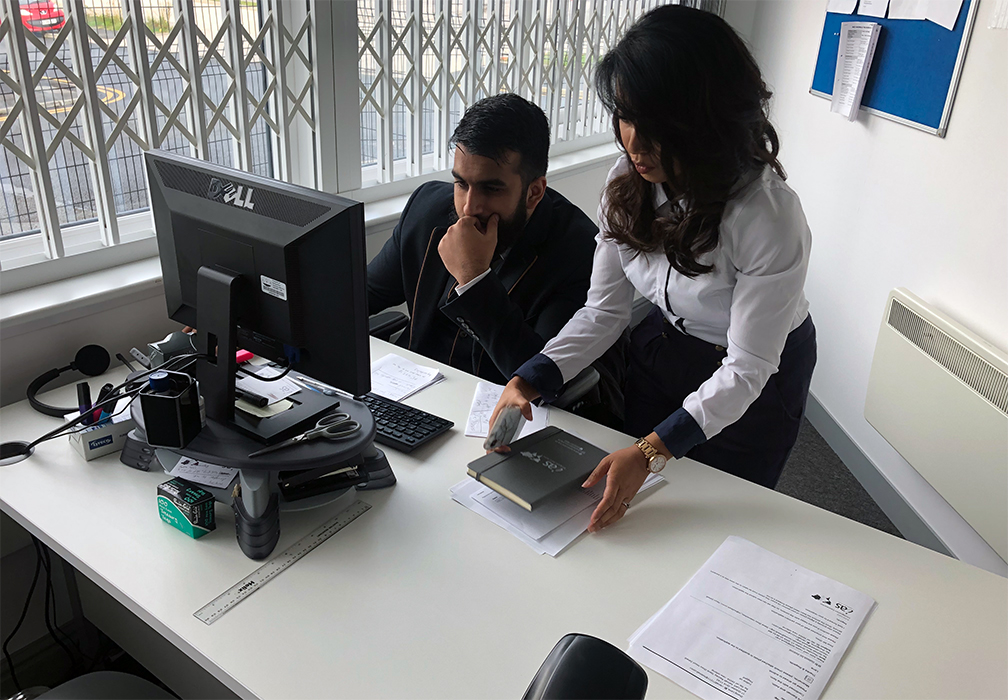 The Fast Track Package
Our Fast-Track Application Package is a premium service for those who need to submit their application in time with their deadlines. Your case will become a top priority for our lawyers and you will benefit from our highest-quality services.
Request the Fast Track Package
The Appeal Package
By choosing our Appeal Package, you can rely on our lawyers' legal knowledge and experience to ensure you have the highest chance of a successful appeal. We will also fully represent you in any hearings/tribunals.
Request the Appeal Package
Related pages for your continued reading.