Skilled Worker Sponsor Licence UK
UK businesses seeking to recruit foreign national skilled workers require a Skilled Worker sponsor licence.
If you are a UK company/organisation looking for information and advice regarding whether you are eligible to apply for a Skilled Worker sponsor licence, how to apply, and what supporting documents you may need, call us today on +44 (0)333 305 9375 to speak with one of our expert immigration advisers.
Overview of a Skilled Worker Sponsor Licence
Skills shortages in the country as well as free movement of labour from EU countries ceasing post Brexit have urged UK businesses to tap the global talent market for skilled workers. The Skilled Worker sponsor licence allows a UK employer to hire skilled workers internationally, provided they meet certain strict eligibility criteria and rigorous compliance responsibilities as specified by the Home Office.
A Skilled Worker sponsor licence holder organisation in the UK can assign a Certificate of Sponsorship (CoS) to their foreign national employees applying for a Skilled Worker visa, which asserts that the job offer is genuine and meets the visa requirements. A sponsor licence is valid for four years, and is renewable thereafter.
Foreign nationals holding a Skilled Worker visa can work in the UK only in specific jobs as mentioned in the Skilled Worker eligible occupations and shortage occupations lists. The Skilled Worker pathway has replaced the Tier 2 (General) route to the UK since 1 December 2020.
"I'm very happy with the standard of training received on the OISC Level 1 course, i passed my exam. Thank you!"
"My application was approved and a huge weight has been lifted from our shoulders this year "
"We used this service for the spouse visa extension application to assure that all the information was valid and correct."
Eligibility Criteria for a Skilled Worker Sponsor Licence
To sponsor a foreign national for a Skilled Worker visa, a UK business will have to apply for a 'Worker' sponsor licence.
To prove your eligibility as a sponsor, you will have to satisfy the Home Office that you are:
A genuine organisation operating lawfully and actively trading in the UK
An honest, dependable, and reliable business entity, which is not, and has never been, engaging in criminal activities. Specifically, you:

Do not have unspent criminal convictions for immigration offences or financial crimes like money laundering, fraud etc.
Have not had a sponsorship licence revoked in the last 12 months

Capable to carry out your sponsorship duties as specified by the Home Office. Specifically, you:

Have appointed your Key Personnel i.e. an authorising officer responsible for the actions of staff and representatives who use the sponsorship management system (SMS) tool, a key contact who will be your main liaison with the Home Office, and at least one level 1 user responsible for the day-to-day management of your sponsor licence using the SMS
Have an appropriate sponsor management system in place, such as HR systems, policies and processes, to meet your sponsor licence duties

Offering a genuine job that meets the skill level and salary level requirements of the Skilled Worker route
Not seeking to sponsor a role that involves recruiting a foreign national skilled worker to a third party, to undertake an ongoing or routine position
UK Visas and Immigration (UKVI) will thoroughly check your company's history and background, as well as that of your Key Personnel in charge of managing your sponsorship responsibilities, to assess the above points. They may visit your business premises at any time during the application process, or after the licence has been granted, to ensure that you are eligible to be a sponsor and are diligently performing your sponsor duties.
UKVI will refuse your sponsor licence application if you fail to meet the sponsor licence eligibility requirements for a Skilled Worker sponsor licence in the UK. In certain scenarios, you may also be prohibited from reapplying for a sponsor licence for a period of at least six months.
It is, therefore, advisable that you speak with an expert immigration lawyer before you file your sponsorship application. You can speak with one of our legal team members on +44 (0)333 305 9375.
Specific Eligibility Criteria for a Skilled Worker Role
Apart from fulfilling the general criteria as discussed above, UK employers will also need to check the eligibility of their job offer and the eligibility of their prospective foreign national recruits for the Skilled Worker route.
Eligibility of the Job Offer
To meet the eligibility requirements for a Skilled Worker sponsor licence, you will have to make sure that the job you are offering is:
For a skilled role at Regulated Qualifications Framework level 3 or above
In the Skilled Worker eligible occupations list (or shortage occupations list), and matches one of the standard occupation codes (SOC)
Meeting at least the minimum salary threshold for its respective SOC code. Please note that:

If you are sponsoring a foreign national worker for a job listed in the shortage occupation list, the salary threshold requirement will be reduced
The salary threshold requirement will also be reduced if you are sponsoring a foreign national who is under 26 on the date of application, or switching from a Student or Graduate Visa, or sponsored in postdoctoral research positions, or working towards professional qualifications, registration or chartered status
Eligibility of the Candidate
Your prospective foreign national workers must:
Have sufficient knowledge of the English language (i.e. B1 level or higher on the CEFR scale)
Have a valid CoS, as assigned by you, to perform the role
Have access to sufficient personal savings when they arrive in the UK
Have no general grounds for visa refusal, such as a previous visa refusal or deportation
Be paid by you at the minimum salary threshold or above, as applicable for the role
Required Documents for a Skilled Worker Sponsor Licence
The supporting documentation will include documents required in general for a sponsorship licence as well as specific documents required for a Skilled Worker sponsor licence.
Depending on the nature of your company, if you are not exempt from submitting such supporting documents, you may have to submit a minimum of four documents listed below along with your Skilled Worker sponsor licence application:
Your company's latest audited or unaudited account statements (please note that audited accounts are mandatory if you are obliged to file audited accounts according to the law)
Employer's liability insurance certificate (of at least £5 million in insurance from an authorised insurer)
Certificate of VAT registration
Latest corporate bank account statement
HMRC registration evidence, such as your PAYE and accounts office reference numbers
Proof of ownership of, or a commercial lease for, business premises
Proof of registration if you are required to be registered with and/or inspected or monitored by a regulatory body to legally operate in the UK
In addition, you will have to provide the following information specifically required for a Skilled Worker sponsor licence:
The reason(s) behind your application for a sponsor licence
The sector you operate in
Your business opening/operating hours
A current hierarchy chart of your company including the owner (if any), director and board members, and the total number of employees you have currently

For businesses with 50 employees or fewer, all employees' names and titles must be listed

For each job role for which you seek to assign a CoS, please provide:

Job title and occupation code
Job responsibilities
Where the job sits on your company's hierarchy chart
The minimum salary you would guarantee
Skill, experience and qualifications required
Which jobs are currently vacant, and for which you seek to assign a CoS
If you have already identified the skilled foreign national worker you wish to employ via the sponsorship system, provide evidence of how you have identified them, e.g. copies of recruitment advertisements etc. You will have to confirm if the said worker is already working for you
If you have not advertised the job yet, and the prospective foreign national worker is not already working for you, you will have to confirm how you identified that they were the most suitable candidate for the job
If you have already identified a person, including if they are a foreign national currently working for you, and seek to assign a CoS to them, please provide their full name, date of birth, nationality, current immigration status, current job title and duties, and three months' payslips, where applicable
If your supporting documents are not in English or Welsh language, please submit certified translation copies for them along with your Skilled Worker sponsor licence application. Please note that, even if an exemption applies in your case, the Home Office may ask you for further information and additional supporting documents.
Skilled Worker Sponsor Licence Application Process
To start with your Skilled Worker sponsor licence application process, please first register your details online by completing the UKVI Online sponsor application registration. After that, you can go to the UKVI 'Sponsor application log in' page and start filling up the online application form.
Please ensure you have the soft copies of relevant supporting documents ready with you before you begin the online application process, as you will have to email them along with the scanned copies of the submission sheet (as received upon the completion of your online application) to the Home Office within five working days of your application. The relevant Home Office email ID is provided on the submission sheet.
Please also note that the supporting documents must be in .pdf, .jpeg or .png format, with descriptive titles of 25 or fewer characters. The soft copies must be in a good enough resolution so that they are legible.
Any affidavits or statutory declarations you are required to submit must be witnessed by a qualified, independent person, for example, a solicitor, Notary Public, Justice of the Peace, Commissioner for Oaths, etc.
The online application process may take between 20 and 30 minutes to complete if you have all necessary information ready with you while filling up the form.
Processing Time
Typically, the Home Office takes up to eight weeks to reach a decision on most of the Skilled Worker Sponsor licence applications.
However, you may be able to fast-track your application and get a decision within 10 working days. This will require an extra fee of £500. Please check with the Home Office after the submission of your application if you can fast-track the same.
Application Fees
Skilled Worker sponsor licence falls under the Worker sponsor licence route. A small or charitable organisation will have to pay £536 for a Worker licence while a medium or large sponsor will need to pay £1,476.
A small sponsor can add a Worker licence to their existing Temporary Worker sponsor licence for no fee. A medium or large sponsor will have to pay £940 to add a Worker licence to their existing Temporary Worker licence.
Skilled Worker Sponsor Licence Rating
If you are successful with your Skilled Worker sponsor licence application, you will receive an A-rated licence from the Home Office. If, at a later date, the Home Office has reason to believe that you have failed to meet your sponsor duties, they may downgrade your licence to a B-rating.
To reinstate your A-rating, you must apply to UKVI for an action plan for making required improvements. This plan comes at a fee of £1,476.
UK employers with a B-rated licence will not be able to issue new CoS until they have made improvements and upgraded back to an A-rating. However, they will continue to be able to issue CoS to foreign national workers they have already employed, who want to extend their permission to stay in the UK.
If you can complete all the steps listed in the UKVI action plan successfully, your licence will be upgraded back to an A-rating. You will lose your licence altogether if you fail to make the recommended improvements.
Once a licence is revoked, no appeal is possible. You must wait for at least 12 months before you can reapply.
What If My Application Has Been Refused?
You may be able to request the Home Office for a review of their decision if your sponsor licence application has been refused. However, you will have to prove that:
You have reason to believe that your application was refused because of a mistake made by the caseworker processing your application, or
You have reason to believe that your supporting documents were not considered while reaching the decision
How Can Total Law Help?
Applying for a Skilled Worker sponsor licence in the UK is a complex process, in particular when it comes to arranging for the required supporting documents.
Moreover, if you are granted a licence, you will have to comply with all of your sponsor duties. Otherwise, the Home Office may downgrade your licence rating, suspend your licence, or even revoke your licence.
No appeal is possible once your licence is revoked. You will have to wait for a mandatory period of at least 12 months before you can reapply. This may impact your future sponsor licence applications as well.
Total Law can help.
If you are seeking expert advice for your Skilled Worker sponsor licence application, including eligibility, application process, and supporting documents, our immigration advisers can guide you, even if your circumstances are complicated.
Our document and application checking service package offers a thorough assessment to confirm that your documents and application are in line with UKVI specifications. Reach out to us today on +44 (0)333 305 9375 to speak with one of our legal team members.
Advice Package
Comprehensive immigration advice tailored to your circumstances and goals.
Application Package
Designed to make your visa application as smooth and stress-free as possible.

Fast Track Package
Premium application service that ensures your visa application is submitted to meet your deadline.
Appeal Package
Ensure you have the greatest chance of a successful appeal. We will represent you in any case.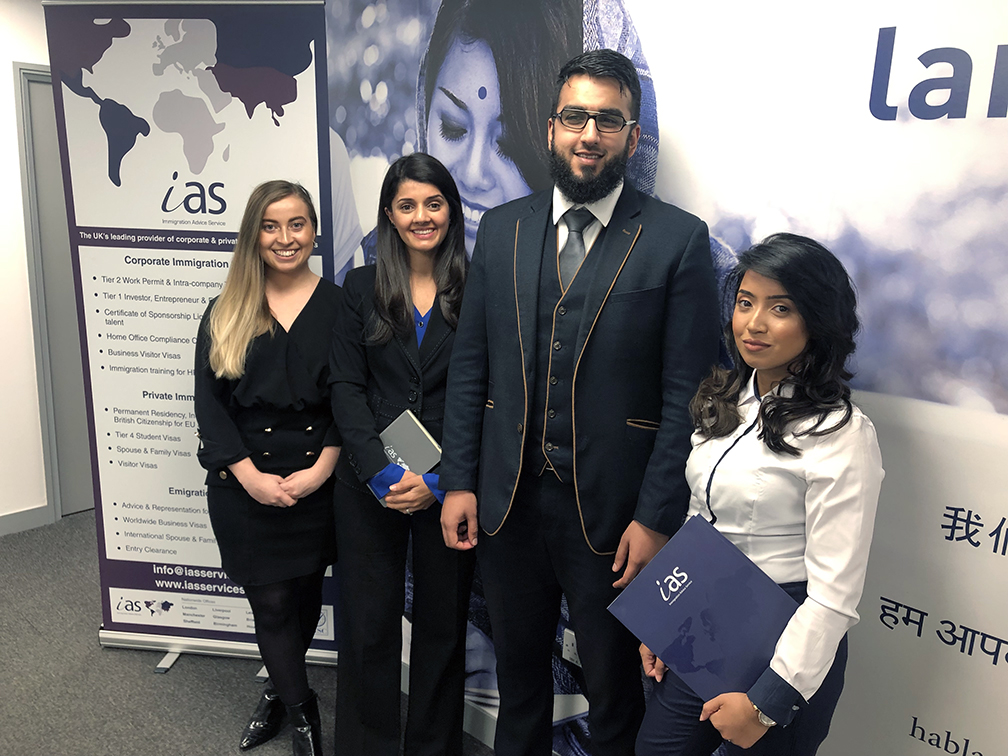 The Advice Package
During this untimed Advice Session with our professional immigration lawyers in London, you will receive our comprehensive advice, completely tailored to your needs and your situation.
Request the Advice Package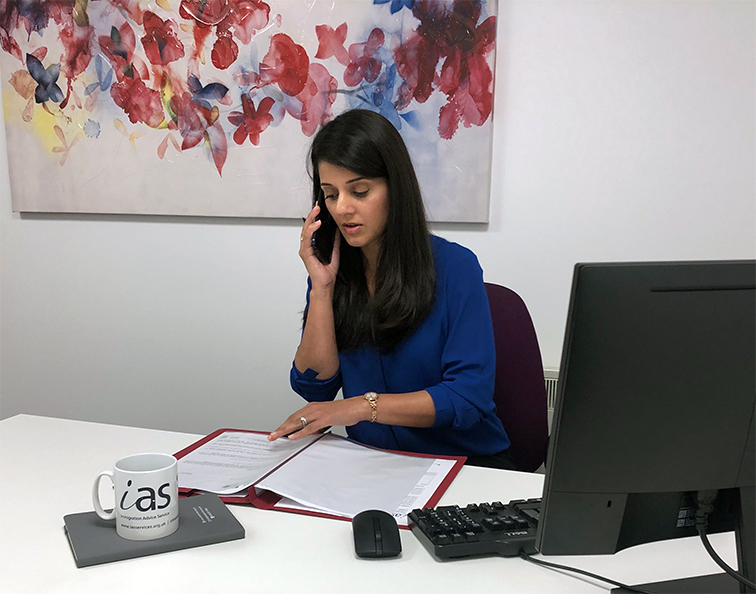 The Application Package
With our Application Package, your dedicated immigration lawyer will advise you on your application process and eligibility. Your caseworker will then complete and submit your forms to the Home Office on your behalf.
Request the Application Package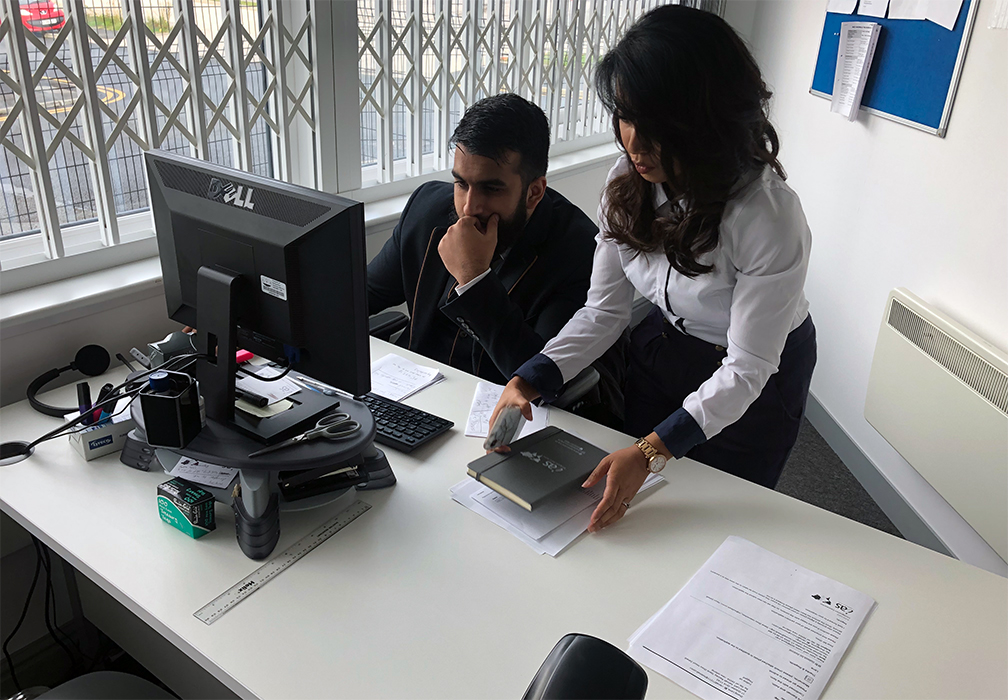 The Fast Track Package
Our Fast-Track Application Package is a premium service for those who need to submit their application in time with their deadlines. Your case will become a top priority for our lawyers and you will benefit from our highest-quality services.
Request the Fast Track Package
The Appeal Package
By choosing our Appeal Package, you can rely on our lawyers' legal knowledge and experience to ensure you have the highest chance of a successful appeal. We will also fully represent you in any hearings/tribunals.
Request the Appeal Package
Related pages for your continued reading.
A CoS for a Skilled Worker will cost the UK employer £239 per certificate from 4 October 2023 onwards.
If the overseas skilled workers you would like to recruit are Irish citizens, or have been granted settled or pre-settled status in the UK on the EU Settlement Scheme, or have been granted with indefinite leave to enter or remain in the UK, they will not need to be sponsored for a Skilled Worker route, since they do not need a visa to work in the country.