The Screening Interview Asylum Process
Part of the asylum application process is an interview. This is an integral aspect for those who claim asylum in the UK, and ensuring that this interview is properly prepared for and understood is very important. Knowing what to expect at the screening interview can help you prepare and ensure success.
Having legal representation aid you in your screening interview can be helpful. Here at Total Law, our legal team are experts in immigration law and asylum claims. Give us a call today at 0333 305 9375 to get started.
What Is The Screening Process Of The UK Asylum?
Applicants who are claiming asylum in the UK will register their asylum claim at a screening interview. This is a type of meeting that the applicant has with an immigration officer. During this, the applicant will inform the immigration officer about their case.
Those who apply for asylum as soon as they arrive in the UK will have their screening interview at the UK border.
Those who are already in the UK and become eligible to claim asylum can also be screened as soon as they are eligible and claim asylum. However, it is important to apply to claim asylum as soon as you become eligible; waiting can result in a higher chance of refusal.
This is the first interview that is conducted after an individual makes an asylum claim. For the majority of claimants, this interview should be quite short. This should only last around 30 minutes to 2 hours, yet, in some cases, it may take longer if the case is complex.
Previously, people would claim asylum and then have their screening interview carried out soon after they had made their claim. This is no longer the case, however. A majority of people wait months, and sometimes over a year, to have their screening interview. This is due to Home Office delays in making asylum decisions in the UK.
Those who claim asylum at their port of entry into the UK will typically be interviewed at this location by an immigration officer. However, those who claim asylum after having already entered the UK will typically be interviewed at the Screen Unit in Croydon, in South London.
Those who claim asylum in ways other than at the port of entry or after they have been picked up by an enforcement team will typically need to call to make an appointment at the Screening Unit in Croydon. This is also the case for unaccompanied children and adults.
However, unaccompanied children will typically need to have a welfare interview in a location local to them rather than travel to Croydon. Vulnerable people with disabilities or medical issues may also be able to have the screening interview in a location closer to where they live.
Those who have nowhere to live do not need to telephone and book an appointment to go to a Screening Unit, yet this may be disputed, so if this is the case for you, you may need to argue your right to be seen as a 'walk-in'. It can be useful to have legal representation or additional support to help. They can write a letter to show the Home Office that you are 'destitute'.
When telephoning the screening unit to make an appointment, the call will usually be short, asking for basic personal information. This includes your full name, date of birth, address, phone number, immigration status in the UK, and if there are any dependents on your claim. Applicants should also request a male or female interviewer.
"I'm very happy with the standard of training received on the OISC Level 1 course, i passed my exam. Thank you!"
"My application was approved and a huge weight has been lifted from our shoulders this year "
"We used this service for the spouse visa extension application to assure that all the information was valid and correct."
Asylum Screening Interview: What To Expect And What Does It Consist Of?
When you attend the screening interview, you will be asked some questions regarding your family and background. These questions may seem straightforward, but this is necessary. Individuals will also be asked questions regarding their journey to the UK and why they are claiming asylum.
At this point, applicants can also tell the Home Office if they need financial assistance and accommodation.
Many people will not have the opportunity to meet with a lawyer before they have their screening interview. For those who have a screening interview at the port of entry, it is highly unlikely that they will be able to speak to a lawyer before the interview. However, those who have their interviews in Croydon should contact us at Total Law, and speak to one of our lawyers.
The Home Office will require applicants to bring evidence regarding their claim with them.
At a screening, the applicant can expect the following:
Applicants will be photographed for a BRP.
Applicants will have their fingerprints taken for a BRP.
An interview will be conducted to determine who the applicant is and where they are from.
The applicant will be asked why they want asylum in the UK; the more evidence and information provided, the better.
How Can I Prepare For The Screening Interview?
The screening interview will cover basic questions about the applicant, including family and background. Applicants should expect questions such as the following:
Personal details: name, gender, date of birth, spoken language.
Occupation in home country.
ID.
The country the applicant is feeling persecution from.
Information regarding the applicant's family.
Medical history.
How the individual travelled to the UK.
If the individual has a place to stay in the UK.
If the applicant has any dependents in the UK.
If the applicant has previously applied for asylum in the United Kingdom.
If the applicant has any documentation to support their claim for asylum in the UK.
The interviewer will ask about the reasons for travelling to the UK; this is not the same question as why you are not able to return to your home country. This is asking why the UK was the specific destination of choice; this will usually be accompanied by a question regarding whether the individual claimed asylum or has been given refugee status in another country.
This question is present to help the Home Office decide if the reasons for travelling to the UK were for reasons other than a need for protection.
Asylum seekers can also expect to be asked to briefly explain why they are seeking asylum. This is a question that will be explored in more depth in the substantive interview. This helps the Home Office categorise the case and place the individual into one of the following categories:
Non-detained general casework.
Detained non-suspensive appeal.
Unoccupied minor.
How an individual is categorised will impact their chances of success. After this, the applicant will be assigned a caseworker.
This interview will also contain questions about security and criminality. This includes questions about whether the individual has ever committed or been accused of committing a violent crime, produced any writing that praises or incites violence or been involved with violent organisations.
It also covers instances where an individual may have had involvement (suspected or confirmed) with:
War crimes.
Terrorism.
Crimes against humanity
Genocide.
This is to determine if any individual should be excluded from refugee protection.
How To Have A Successful Screening Interview: Our Advice
Screening interviews are not as in-depth as a substantive interview; however, it is still important as part of claiming asylum, as it will help to categorise you. The answers from the screening and substantive interviews will be major deciding factors in the approval or rejection of a claim.
The best way to be successful is to simply be honest. If there are any discrepancies between the responses in these two interviews, it could be interpreted as a deliberate act to deceive or mislead.
If there are any uncertainties regarding specific information, such as a date, it is important to make sure that it is noted as being an 'estimate' or that you are uncertain.
This way, if any information provided does not completely match up, then it will be on record that this was a legitimate mistake. Also, note any concerns during the interview so they are on record. So, if the individual feels there are communication issues or responses are not being conveyed by an interpreter, make sure this is noted.
Records are made, not via audio recordings, but as a written transcript, so it is important to ask for this after the interview. This can be given to your lawyer for their input as you progress through the asylum-claiming process.
Finally, try to view this as an opportunity to ask questions and raise any issues there may be with the claim. If accommodation or financial support is needed, this is the time to ask for this assistance.
The Benefits Of Having A Legal Representative During The Screening Interview
Those who do not have their screening interview upon arrival may receive a questionnaire, be asked to attend an interview, or both.
Those who receive a questionnaire should ask a legal advisor to help with the questionnaire; this can help you answer it as best as possible.
However, those who attend the interview will benefit a great deal from receiving asylum support and advice before they attend the interview. A legal advisor or representative can advise on what to ask in the interview, and a written statement to support your claim from a legal representative sent off before the interview can aid your claim.
One of our lawyers can attend the interview with you; however, legal aid will not be covered unless you are a vulnerable person or a child. Therefore, you may have to pay to get legal aid for your screening interview.
Applicants cannot take a friend to this interview, nor can they take family members with them unless they are vulnerable persons and/or dependents.
As most people will make their claim upon entering the country, it is hard to obtain a legal representative by this time. However, receiving legal advice before this interview can help provide you with vital information and guidelines for your interview.
What happens After The Screening Interview?
Once the screening interview has been conducted, the Home Office will review your case, and they will decide whether or not it is eligible to be considered in the UK. If your case is eligible for consideration, then you will receive an ARC (Asylum Registration Card).
At this point, you may also receive a questionnaire and be asked to attend a substantive interview or both. Those who receive a questionnaire will need to fill it out and return it by the deadline stated on the letter that comes with the questionnaire.
However, if the Home Office decides that your case cannot be considered in the UK, the applicant may be sent to a safe country that will be able to consider the asylum claim. This could occur if the applicant has travelled to the UK through safe third countries or if they have a connection with a country that they are eligible for asylum in.
Safe third-party countries fit the following criteria:
The applicant is not a citizen of this country.
The applicant will not be harmed in the country.
This country will not send the applicant to a different country where they would be harmed.
Our Immigration Solicitors Can Help With Your Asylum
The asylum screening process is the first interview and is considered to be the first stage in the application process. This is an essential part of claiming asylum in the UK. This interview is key as it will categorise your case with the Home Office and serve as your first opportunity to mention your reasoning for making the claim.
However, this process can be complex, and those who are fearful of their safety may be afraid of this interview process. Having an immigration solicitor help out your case can ease your nerves and boost your claim. Here at Total Law, we offer many services for those making an asylum claim, such as offering assistance with the following:
Asylum applications and appeals.
Detained casework.
Bail (SoS application, tribunal, renewal).
Fresh claims.
Permission to work applications.
Travel documents.
BRP issues.
Family reunion applications and appeals.
Applications for permission to appeal.
Error for law preparation and hearing.
Give Total Law a call today at 0333 305 9375 to get assistance from one of our immigration solicitors.
Advice Package
Comprehensive immigration advice tailored to your circumstances and goals.
Application Package
Designed to make your visa application as smooth and stress-free as possible.

Fast Track Package
Premium application service that ensures your visa application is submitted to meet your deadline.
Appeal Package
Ensure you have the greatest chance of a successful appeal. We will represent you in any case.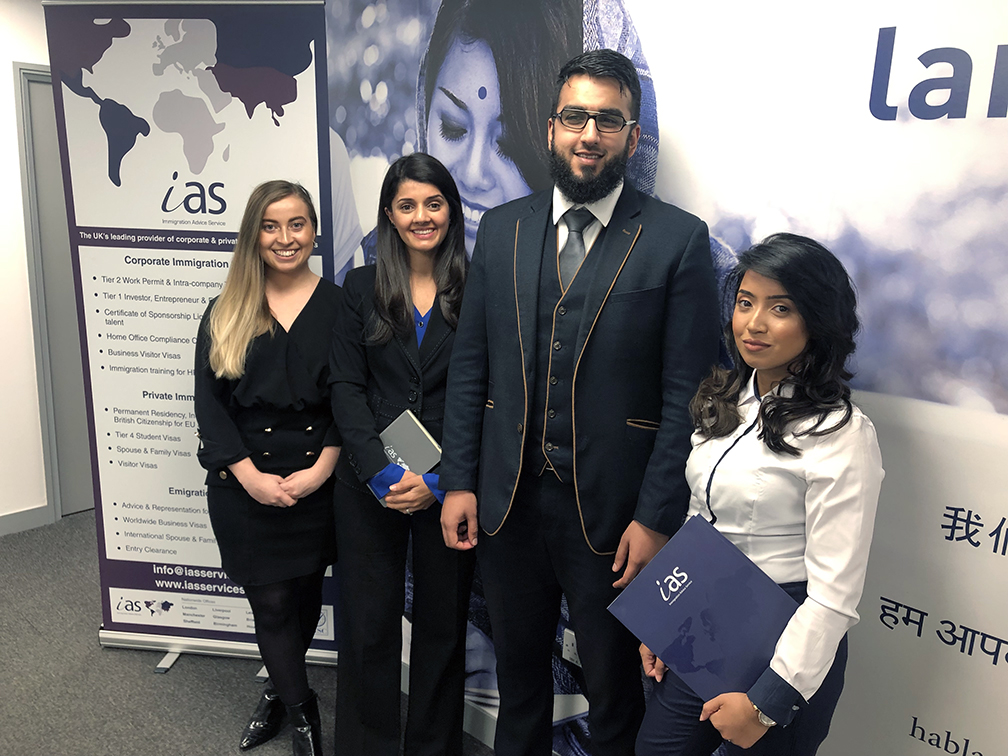 The Advice Package
During this untimed Advice Session with our professional immigration lawyers in London, you will receive our comprehensive advice, completely tailored to your needs and your situation.
Request the Advice Package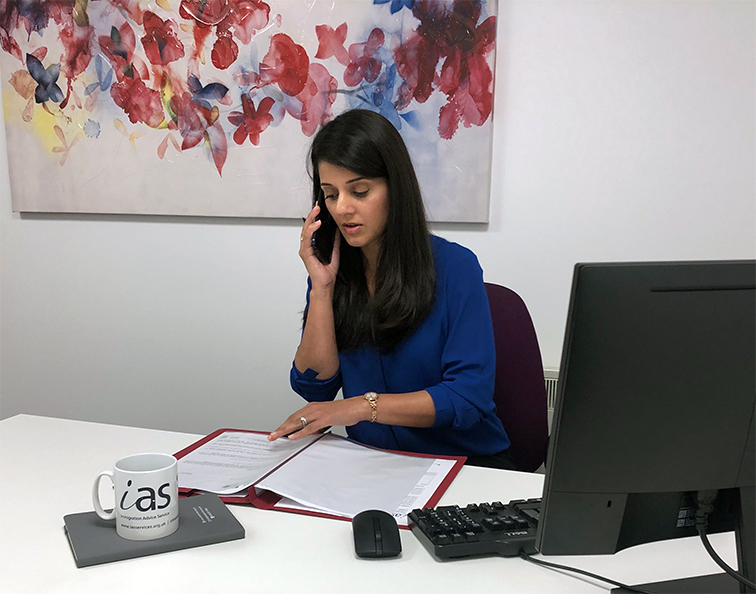 The Application Package
With our Application Package, your dedicated immigration lawyer will advise you on your application process and eligibility. Your caseworker will then complete and submit your forms to the Home Office on your behalf.
Request the Application Package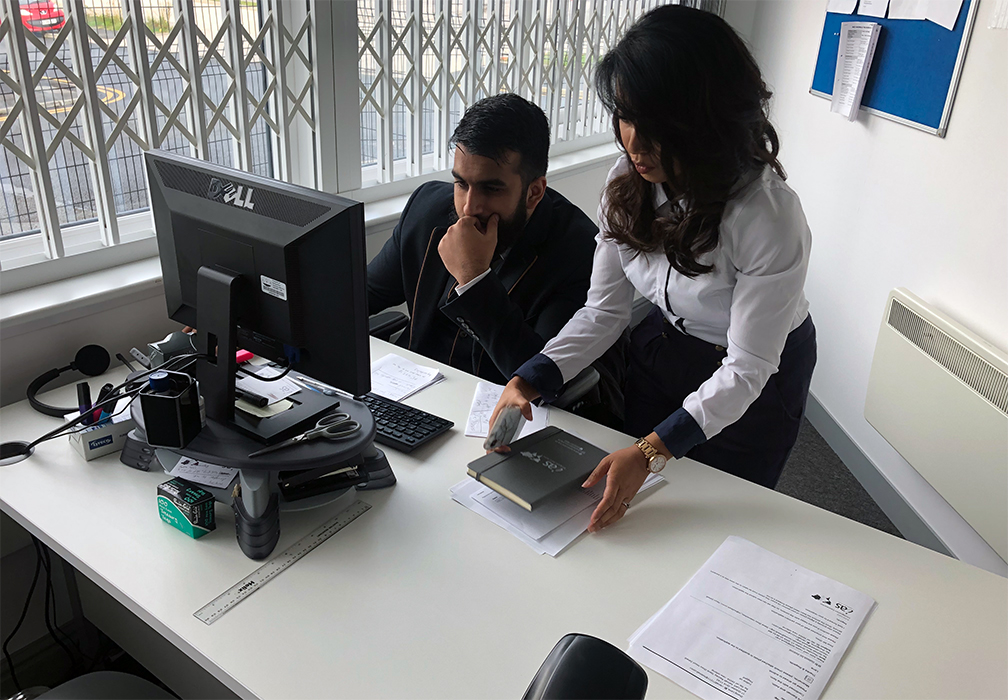 The Fast Track Package
Our Fast-Track Application Package is a premium service for those who need to submit their application in time with their deadlines. Your case will become a top priority for our lawyers and you will benefit from our highest-quality services.
Request the Fast Track Package
The Appeal Package
By choosing our Appeal Package, you can rely on our lawyers' legal knowledge and experience to ensure you have the highest chance of a successful appeal. We will also fully represent you in any hearings/tribunals.
Request the Appeal Package
Related pages for your continued reading.