UK Sponsor Licence Fees
If you are a UK-based employer wanting to recruit a worker from overseas, you will have to be in possession of a valid sponsor licence. There are various costs that will be associated with obtaining a sponsor licence, and you will need to consider this in your hiring process and examine your budget for doing so.
For more information on sponsor licence fees, and guidance applicable to your own circumstances, do not hesitate to call us on +44 (0)333 305 9375 or contact us online.
Sponsor Licence Costs
The sponsor licence fees are going to depend on which type of licence that you are applying for, along with the size of your organisation and your organisation's charitable status.
The cost for a UK company to sponsor will include a sponsor licence fee, a fee to assign each sponsorship certificate to migrant workers, and where applicable, an immigration skills charge.
For the purposes of the sponsor licence fees, there are two types of licence: one for a 'Worker' and one for a 'Temporary Worker.'
Worker Licence
A 'Worker' sponsor licence allows a UK-based employer to hire migrant workers in many different types of skilled employment within the country. This will typically apply to long-term roles, such as a Skilled Worker, or a Senior or Specialist worker under the Global Business Mobility category.
Temporary Worker Licence
The 'Temporary Worker' licence allows a UK-based employer to sponsor workers for a shorter term role, which includes the remaining Global Business Mobility routes, which will be classed as 'Temporary Worker' routes for sponsor licence fee purposes.
It is possible to apply for both of these types of licence simultaneously, or you can apply to add the other type of licence to your existing one.
"I'm very happy with the standard of training received on the OISC Level 1 course, i passed my exam. Thank you!"
"My application was approved and a huge weight has been lifted from our shoulders this year "
"We used this service for the spouse visa extension application to assure that all the information was valid and correct."
How Much is the Sponsor License Application Fee?
As of October 2023, if you are applying for a 'Worker' licence, the fee will be £536 for a small or charitable sponsor, and £1,476 for medium or large sponsors.
If you are applying for a 'Temporary Worker' licence, the fee will be £536 for any type of organisation.
There is no sponsor licence application fee for a small or charitable sponsor to add a 'Worker' licence if they have an existing temporary worker licence. There would be a £940 fee for medium or large sponsors in this instance.
There is no sponsor licence application fee to add a 'Temporary Worker' licence to an existing 'Worker' licence, no matter the size of the applicant.
Classifying Business Size
A business will typically be classed as a small sponsor if at least two of the following apply:
Your annual turnover is £10.2 million or less
The total assets of your business equate to £5.1 million or less
Your company has 50 employees or less
A business will be classed as a charitable sponsor if:
You are a registered charity in England, Wales, Scotland or Northern Ireland, in which case you must provide proof of your charitable status from HMRC, if you are not on the register
You are an excepted charity
You are an exempt charity
You are an ecclesiastical corporation established for charitable purposes
As an employer, it will be your responsibility to obtain the correct certificate of sponsorship and pay the right sponsor licence fees.
If you underpay your sponsor licence fees you will be at risk of your application being rejected.
For more guidance on the fees required for your specific circumstances, call Total Law on +44 (0)333 305 9375 or contact us online.
Paying premium service costs to obtain your certificate of sponsorship will allow you to obtain:
Expert and tailored advice to your business
A dedicated account manager with specified knowledge and contacts
Access to a bespoke account management portal
A number of visa application upgrade slots
Access to additional services and benefits
The premium sponsor services are priced as follows:
£25,000 for large sponsors 'Worker' sponsor and 'Temporary Worker' sponsor
£8,000 for small sponsors 'Worker' sponsor and 'Temporary Worker' sponsor
Fast-tracked Sponsor Licence Fee
The pre-licence priority service is available for organisations who wish for their application to be fast-tracked. This can be obtained by paying an additional fee of £500 when submitting the online application.
This service will ensure that your application is considered within 10 working days, but does not guarantee that your application is going to be approved.
Eligibility for this Service
In order to be eligible for a fast-tracked sponsor licence, the following must apply:
You must have registered and completed the online application form found on the Home Office webpage
You must have paid both the regular application fee as well as the priority service fee
You must have sent a submission sheet along with all required documents for the work routes you are applying for
The steps must be completed:
Within 5 working days of paying your priority service fee if you are submitting your application or
If you are adding a priority service to a pre-submitted application, these documents must have already been submitted
If you are adding the priority service to a pre-submitted application then this application must not be in progress
Upgrading a Sponsor Licence
Upon approval for a sponsor licence, you will typically be granted a licence with an A-rating. Your sponsor licence may be downgraded to a B-rating if you do not meet your sponsorship requirements during the period of validity.
These requirements include keeping records for your sponsored workers and informing the Home Office if any of these workers are failing to comply with their visa conditions.
If the Home Office decides to downgrade your sponsor licence, you will still be able to assign a certificate of sponsorship to existing workers who want to extend their permission to remain in the UK. However, you will not be able to issue new sponsorship certificates until you have upgraded back to an A-rating.
In order to upgrade your licence you will have to follow a Home Office action plan which will cost £1,476.
Ongoing Sponsor Licence Costs
Alongside the sponsor licence fee and other fees you will have to pay during the sponsorship process, there are also minimum salary requirements that have to be met in order to sponsor a migrant worker on certain routes.
For example, if you wish to issue a certificate of sponsorship through the Skilled Worker route, you must have job roles that meet the route-specific requirements, including the minimum salary.
For most skilled roles this general salary threshold sits at at least £26,200 per year or the 'going rate' for the occupation, which will be higher.
As a sponsor, you are able to take responsibility for the costs to the worker that are associated with applying for their visa. This includes the visa application fee, any premium processing fees and an annual healthcare surcharge.
The fees to apply for different types of work visas will range between £259 to £1,423, depending on the individual circumstances of the applicant. The healthcare surcharge is set at £624 per year of stay. Additional costs will apply if you want to fast track the application.
Immigration Skills Charge
When sponsoring foreign workers with a Skilled Worker or Senior or Specialist Worker visa, you may also be obligated to pay the immigration skills charge alongside the sponsor licence fee.
As a sponsor, you will have to pay the immigration skills charge if your workers are applying for their visa from outside of the UK with the intention to work within the UK for 6 months or more, or in the UK for any length of time.
You may not have to pay this charge if any of the following apply:
You are sponsoring a worker who is working with one of the exempt occupation codes
You are sponsoring a worker who was given a certificate of sponsorship before 6 April 2017
You are sponsoring a worker who is switching from a Student visa
You are sponsoring someone on the Global Business Mobility Senior ot Specialist Worker route, and they meet the eligibility criteria
For small or charitable sponsors, the charge will be £364 for the first 12 months and then £182 for each additional 6 months.
For medium or large sponsors, the charge will be £1,000 for the first 12 months and then £500 for each additional 6 months.
How Can Total Law Help?
Obtaining a sponsor licence is absolutely vital if you are intending to hire workers from overseas. If you are an organisation who wishes to hire foreign workers, Total Law can provide you with any assistance you may require.
Total Law is an expert immigration law firm. We will be able to provide you with insightful guidance throughout the entire process of obtaining your own certificate of sponsorship and answering any questions about the fees you will have to pay throughout the application process.
We will help to make the entire process stress-free and straightforward with our expertise, increasing your chances of being successful with your application for a certificate of sponsorship.
Whether you need advice on the initial steps of an application, advice on your eligibility requirements or any restrictions that you might encounter, we will be able to help.
For more information on how Total Law can help you, please call us on +44 (0)333 305 9375 or contact us online.
Advice Package
Comprehensive immigration advice tailored to your circumstances and goals.
Application Package
Designed to make your visa application as smooth and stress-free as possible.

Fast Track Package
Premium application service that ensures your visa application is submitted to meet your deadline.
Appeal Package
Ensure you have the greatest chance of a successful appeal. We will represent you in any case.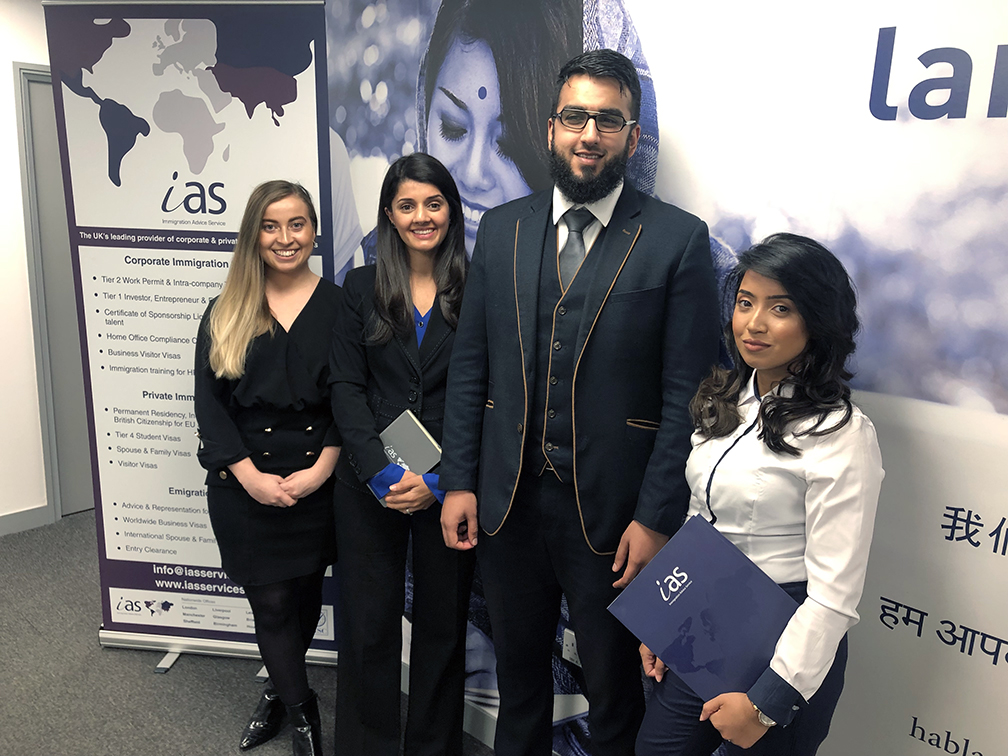 The Advice Package
During this untimed Advice Session with our professional immigration lawyers in London, you will receive our comprehensive advice, completely tailored to your needs and your situation.
Request the Advice Package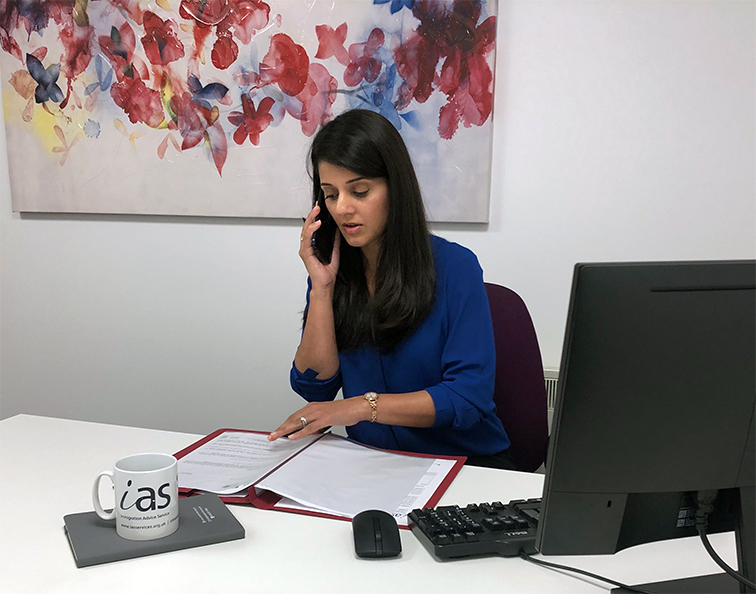 The Application Package
With our Application Package, your dedicated immigration lawyer will advise you on your application process and eligibility. Your caseworker will then complete and submit your forms to the Home Office on your behalf.
Request the Application Package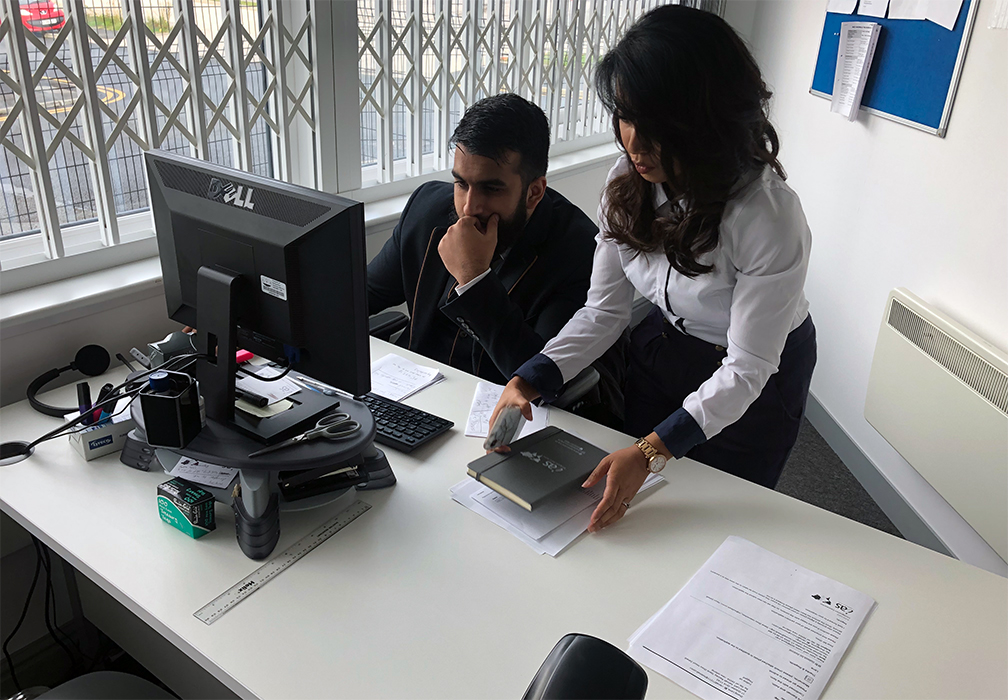 The Fast Track Package
Our Fast-Track Application Package is a premium service for those who need to submit their application in time with their deadlines. Your case will become a top priority for our lawyers and you will benefit from our highest-quality services.
Request the Fast Track Package
The Appeal Package
By choosing our Appeal Package, you can rely on our lawyers' legal knowledge and experience to ensure you have the highest chance of a successful appeal. We will also fully represent you in any hearings/tribunals.
Request the Appeal Package
Related pages for your continued reading.
Frequently Asked Questions
When you have submitted your application for a sponsor licence and paid the required fees, you should expect to receive a decision within 8 weeks of the date you applied. Of course, if you wish to speed this process up you may decide to pay additional fees for a priority service as mentioned above.
The UK sponsor licence is a legal requirement of the UK Home Office, and applies to any British business who will at any point wish to recruit skilled workers from overseas. It is a highly beneficial route for widening the pool of skilled people that can work for your business.