Portugal Visa from Nepal
Portugal Visa can be obtained by Nepalese citizens. Applications can be made from Nepal to enter Portugal and other Schengen countries.
Total law can help you to visit Portugal. Call us at +44 (0)333 305 9375 or message us online.
Portugal visa from Nepal Overview
To enter Portugal legally, Nepalese nationals need to have a valid visa. This visa, which is known as a Schengen Visa, enables travellers to enter Portugal as well as any of the other countries that are a part of the Schengen Area.
Understanding the requirements and processes is crucial since the specific duration of a visa and the application process might differ.
"I'm very happy with the standard of training received on the OISC Level 1 course, i passed my exam. Thank you!"
"My application was approved and a huge weight has been lifted from our shoulders this year "
"We used this service for the spouse visa extension application to assure that all the information was valid and correct."
Types of Portugal Visas Available for Nepalese Citizens
Nepal citizens can apply for a Portugal visa according to the purpose of the visit and the length of time to spend there. There are several types of Portugal Visas:
Type C – Short Stay Visa
This visa is for a short stay. Type C visa is also known as Schengen Visa or Portugal tourist visa.
A visa for a short stay, commonly known as a Schengen visa or a Portugal tourist visa, is referred to as a Type C visa. It is suitable for visits of less than 90 days, such as those required for tourism, business, or paying a visit to relatives and friends.
Type D – Long Stay Visa
Long-stay visas, also known as Type D visas, are for stays that are going to be longer than 90 days. In Portugal, it is often required to work, study, or reside in the country.
Type A – Transit Visa
If you apply for this visa, you will be able to travel through the international section of a Schengen airport but you will not be allowed to enter the region of Schengen.
Seasonal Work Visa
This kind of long-stay visa is reserved only for people who want to participate in seasonal employment in Portugal.
Student Visa
Student visas are a subclass of long-stay visas that are specifically tailored for students who want to attend school in Portugal. This visa is valid for 1 year but it can be extended for up to 5 years.
Portugal Visa Prices For Nepalese Citizens
During your visa interview, you will be required to pay a government visa cost that is typically about €60 but for Nepalese citizens. This charge is reduced to half price for children between the ages of 6 and 12 and is waived entirely for children under the age of 6.
Portugal Schengen Visa Requirements for Nepalese Citizens
Overview
Citizens of Nepal are required to fulfil a number of stipulations to apply for a Schengen visa for Portugal.
The criteria for eligibility, the requirements for the documents, and the requirements for meeting the financial obligations make up the three primary areas of these requirements. To increase the likelihood of having their visa application approved, applicants must satisfy all of the requirements that pertain to their particular category.
Eligibility for Portugal Schengen Visa
Holders of Nepalese passports need to fulfil all of the following requirements to be eligible for a Schengen visa for Portugal:
You are required to have a distinct and justifiable objective for your stay, such as sightseeing, doing business, attending school, or spending time with family and friends
Duration of stay: the time you want to spend in this country shall not exceed 90 days in any period of 180 days
Your passport validity must be at least six months after visiting the Schengen area
Insurance for travel: you are required to have insurance for travel that covers a minimum of €30,000 worth of medical expenditures
You have a proof of clean criminal record
Documents Requirements
Citizens of Nepal need to provide the following documentation to be considered for a Schengen visa for Portugal:
Form for applying for a Schengen visa that has been finished and has all of the required information.
A passport that is valid for at least 6 months after the date you want to leave the Schengen Area, and it should contain at least two blank pages.
Recent images: You will need to provide two recent photographs that are passport size.
Itinerary for the trip: Please include evidence of your trip intentions, such as a confirmation of your airline reservations or a thorough itinerary outlining the activities you want to participate in during your stay as well as the countries you intend to visit.
Evidence of where you will stay during your visit, such as hotel bookings or an invitation letter if you will be staying with friends or relatives. Proof of accommodation is required for all visitors.
Insurance for travel: A travel insurance coverage that covers medical expenditures in the Schengen Zone up to a minimum of €30,000.
Financial documents: Nepalese citizens must provide bank statements, proof of income, and a sponsorship letter.
How to Apply for a Portugal Schengen Visa from Nepal
The application procedure for a Schengen visa to Portugal is simple and straightforward for Nepalese nationals, provided that all required documentation and information are supplied in a correct manner.
Collect The Documents
Collect your passport and any other required documents that may be needed to apply for a tourist visa to Portugal.
Get Your Passport Ready
Check to ensure that your Nepalese passport has a minimum validity period of 6 months beginning on the day that you enter Portugal. If this is not the case, you should apply for a new Nepalese passport.
Complete The Application
Complete the application for Portugal and submit it. Our lawyers at Total Law can help you compile and submit your visa application. Call us at +44 (0)333 305 9375.
Make an Appointment with Embassy
Make an appointment with the embassy or consulate of Portugal, where you will be submitting your application.
Send The Required Documents
After filling out the application, supplying the relevant papers together with your passport, making the payment, and submitting the application for a visa at the Portuguese embassy. The address is Laxmi Bank building, Hattisar, Kamalpokhari 6156 Nepal.
Visa Processing
Visa processing time is normally 15 days. This time can be extended up to 45 days.
Obtain Your Visa
Should the application be accepted, the applicant's passport will be stamped with the country of Portugal, and you will be able to obtain your passport at the Portugal embassy or consulate.
What to Expect After Submitting the Portugal Schengen Visa Application
Standard processing may take up to 30 days. This does not take into account the governmental charge or the amount of time required for processing by the government.
It may take anywhere from 15 to 45 days for a decision to be made by the Portuguese government, and if it happens to be during a busy time of year, the wait might be much longer. It is recommended that applications be submitted at least two months in advance.
The granting or refusal of a Schengen visa for Portugal for nationals of Nepal is contingent on a number of circumstances, including the following:
Approval of your visa application will result in the placement of a visa sticker in your passport if your request is granted. This sticker will include information on the length of time you are authorised to remain in the country, the maximum number of times you may enter, and the validity of your visa. It is quite necessary to check the correctness of these particulars. If your visa application is accepted, you will be able to travel to Portugal and any other Schengen countries that are included on your visa.
Rejection to issue a visa: If an application for a visa is turned down, the consulate or embassy will provide a reason for the rejection. Insufficient paperwork, a lack of financial resources, or questions about the applicant's motives or the veracity of the papers are some of the usual grounds for a refusal. You have the legal right to file an appeal against the decision to deny your visa within a certain amount of time, which is most often 1 month.
Portugal Working Visa For Nepal
A Portuguese Work Visa is, in its most basic sense, either a short-stay visa that allows you to work in Portugal for a period of time not exceeding 90 days or a temporary residence permit that authorises you to work in Portugal for a period of time that exceeds three months.
After the first 2 years, a temporary residence permit has the option to be renewed for an additional three years. After five years in Portugal, you will be eligible to submit an application for permanent residency or Portuguese citizenship. When you become a citizen of Portugal, you are exempt from having to apply for what is known as a "Portugal work visa."
If you are a citizen of Nepal and want to find employment in Portugal, you will very certainly be required to submit an application for a work visa from Portugal. You will first need to find work in Portugal if you want to be able to accomplish your goal. After you have completed this step, you will be able to go forward with the application for a work visa in Portugal.
Employers in Portugal are required to publicise newly available positions to nationals of Portugal, the European Union, or the European Free Trade Association (EU/EFTA). The Institute of Employment and Vocational Training in Portugal (IEFP) will determine whether or not the position is one that may be filled by a non-EU citizen once the position has been advertised for a period of 30 days.
Portugal Student Visa From Nepal
If your course will take more than three months to complete, you will be required to get a visa to study in Portugal. The place of origin of the student and the intended duration of study both have a role in determining whether or not a visa is required for studying in Portugal.
In order to submit an application for a student visa to Portugal, you are required to get in touch with the Portuguese Embassy in Nepal. You should already be in possession of the Letter of Acceptance from your chosen institution. The steps involved in the application procedure are summarised as follows:
An admission letter from the college or university
A reputable certificate attesting to the completion of secondary studies – Official transcripts of all schools attended before
At least two to three letters of recommendation
Upload your application to the website of the Portuguese Ministry of Foreign Affairs – Participate in an interview in connection with the application
You must fill out the application for Portugal Student Visa
It is necessary to gather the papers that are specified in the application
Be sure to pay the necessary fees for your Visa
You must pay the fee at the embassy to apply for a student visa. It costs £83. You also need to pay £72 for a residency permit at the SEF.
If the student has completed all of their prior schooling in English, then a few of the institutions and universities in Portugal do not need IELTS.
How Can Total Law Help?
You must proof that you meet all the requirements before applying for Portugal Visa. You need to provide all the required documents.
Total Law can help you to compile an application before you submit your applications to Portuguese Embassy.
If you have any questions or concerns about the process of obtaining a visa, you may contact the experienced immigration lawyers at Total Law at any time for assistance. There is a possibility that the processes for securing a visa for Portugal might be confusing at times. We want the process of applying for a visa to be as simple and uncomplicated as possible for you so that you may successfully get your visa.
Call our headquarters in the UK at +44 (0)333 305 9375 or message us online to learn more about the many ways in which we may assist you as well as our other services.
Advice Package
Comprehensive immigration advice tailored to your circumstances and goals.
Application Package
Designed to make your visa application as smooth and stress-free as possible.

Fast Track Package
Premium application service that ensures your visa application is submitted to meet your deadline.
Appeal Package
Ensure you have the greatest chance of a successful appeal. We will represent you in any case.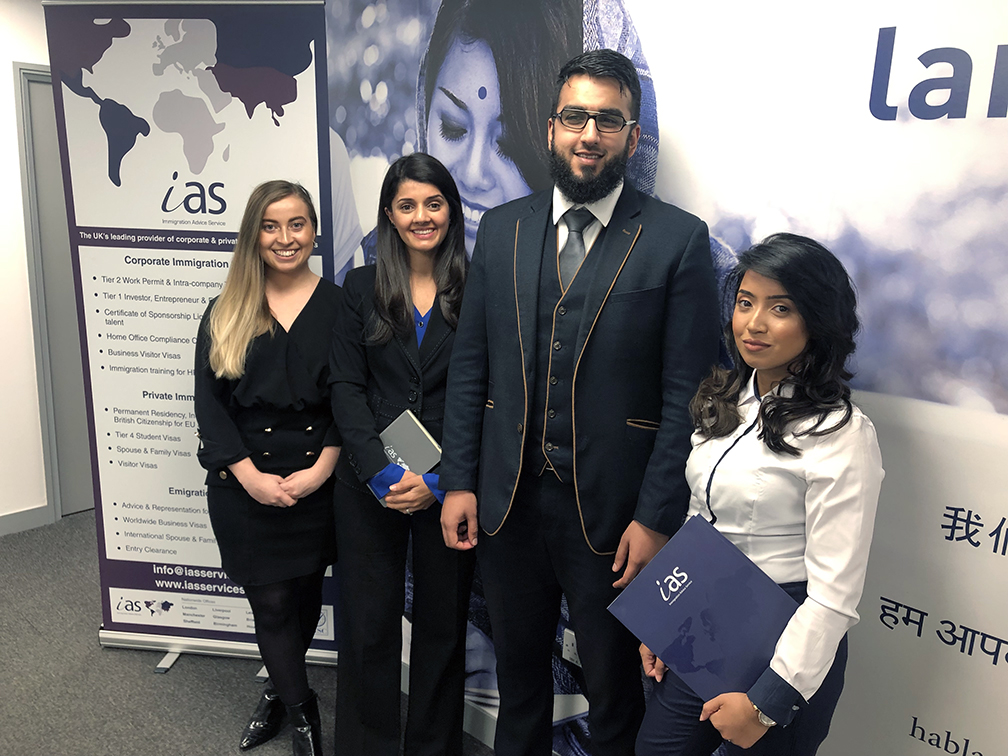 The Advice Package
During this untimed Advice Session with our professional immigration lawyers in London, you will receive our comprehensive advice, completely tailored to your needs and your situation.
Request the Advice Package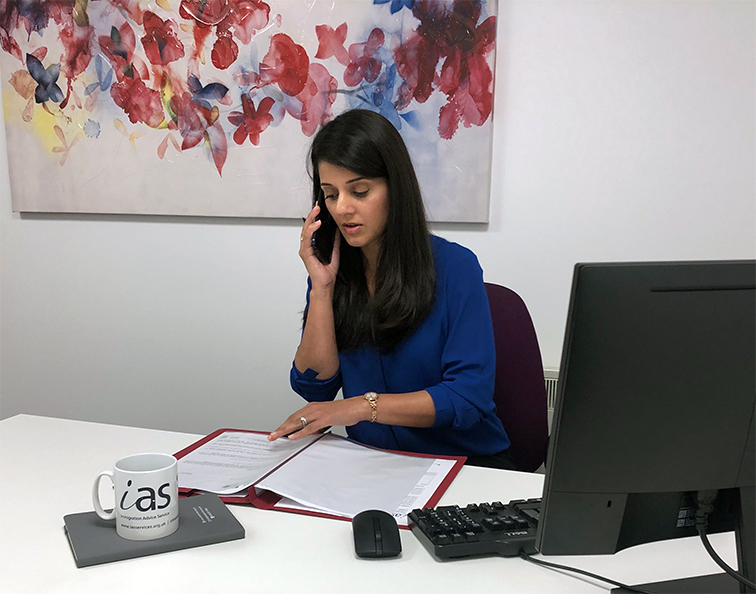 The Application Package
With our Application Package, your dedicated immigration lawyer will advise you on your application process and eligibility. Your caseworker will then complete and submit your forms to the Home Office on your behalf.
Request the Application Package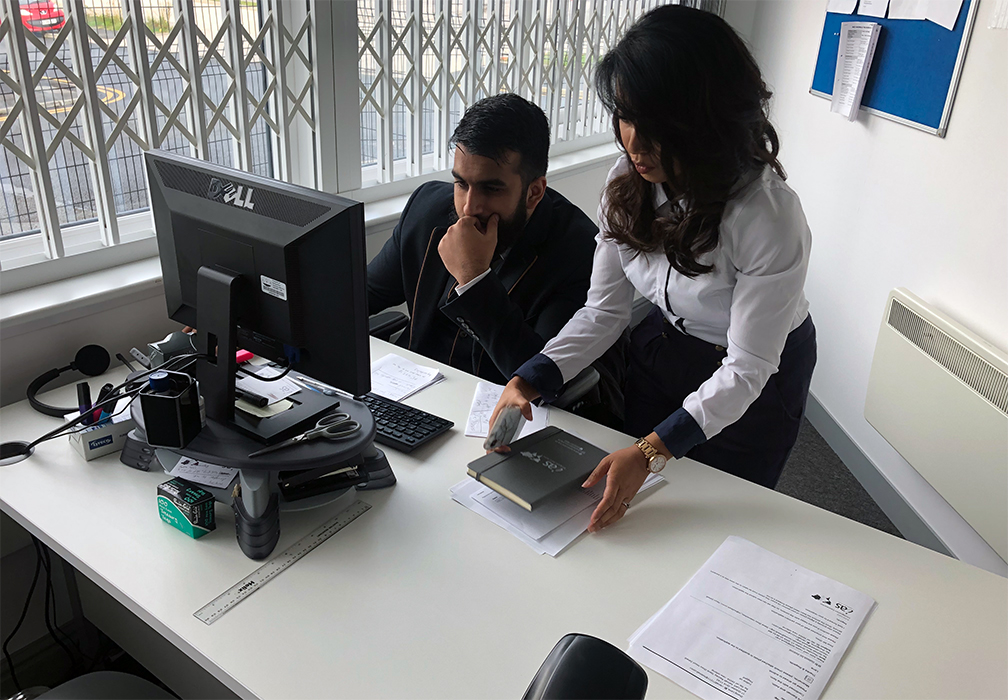 The Fast Track Package
Our Fast-Track Application Package is a premium service for those who need to submit their application in time with their deadlines. Your case will become a top priority for our lawyers and you will benefit from our highest-quality services.
Request the Fast Track Package
The Appeal Package
By choosing our Appeal Package, you can rely on our lawyers' legal knowledge and experience to ensure you have the highest chance of a successful appeal. We will also fully represent you in any hearings/tribunals.
Request the Appeal Package
Related pages for your continued reading.
Frequently Asked Questions
The Schengen visa issued by Portugal cannot be used for employment reasons. If you are a citizen of Nepal and intend to work in Portugal, you will be required to submit an application for a work visa.
You could be required to submit your application for a visa to the Portuguese Honorary Consulate in Kathmandu, Nepal, P.O. Box 6156.
If you are a citizen of Nepal and you fulfil the standards for eligibility that have been set out by the government of Portugal, you can apply for a Schengen Visa. You must meet all of the requirements including passport validity of 6 months and free of criminal record. including a valid passport and clear criminal record.