British Citizenship
There are a number of ways to become a British citizen, also referred to as 'naturalization,' based on your individual circumstances. Upon becoming a British citizen, you have the same rights and duties as any other British citizen. With British citizenship, you can also apply for a British passport.
If you have any questions regarding British citizenship or the British citizenship application process, you can contact our expert immigration lawyers to discuss any concerns you may have, or for some help navigating the application process. You can call us on 0333 305 9375, or contact us online seven days a week via our live chat.
How can you obtain British citizenship?
To acquire British citizenship, you will have had to spend a certain period of time in the UK. The specific time requirement is based on your current immigration status, prove their English language and pass the Life in the UK test.
Ways to obtain British Citizenship are as follows:
You were born in the UK
By Descent –  you may be recognized as a British national if you were born in the UK after 1st January 1983 or if you were born abroad, outside the UK from at least one British parent who is a British citizen or settled person.
By Marriage – as the spouse or civil partner of a UK citizen, you must first have spent at least 3 years in the UK as a settled person (by holding Indefinite Leave to Remain or EU Settled Status).
5-year route – After 5 years of residence in the UK, applicants are eligible for Indefinite Leave to Remain. After a year, as a settled person, you are permitted to submit a British citizenship application to process for British nationality. The same applies to EU and EEA citizens on the EU Settled Scheme.
Citizenship for "stateless" individuals – If you are considered "stateless" (not a national of any state) you may be eligible to become a British citizen. The British citizen application process will depend on the country where you were born.
Nationality for people who renounced it. If you renounce your British Citizenship, you may be allowed to resume your status as a British citizen.
"I'm very happy with the standard of training received on the OISC Level 1 course, i passed my exam. Thank you!"
"My application was approved and a huge weight has been lifted from our shoulders this year "
"We used this service for the spouse visa extension application to assure that all the information was valid and correct."
What are the requirements to become a British Citizen?
As per the British Nationality Act, anyone who wants to pursue a British citizen application must:
Be 18 years or over
Have spent at least 5 years of continuous residence in the UK, not extending 450 days outside the UK
Have Indefinite Leave to Remain, ILR status, in the UK for at least 12 months.
Reach the English language requirements (if applicable)
Pass the Life in the UK test, showing you understand British nationality, British culture, customs, and traditions.
Meet the 'Good Character' requirement
What is the Life in the UK test?
You need to pass the Life in the UK Test before you apply for citizenship. The test asks questions about UK laws and the legal system, working, and other details of life in the UK. The minimum mark required to pass is 75%.
You can do the test any time before you apply for citizenship and can do it as many times as it takes to pass, but you'll have to pay a fee every time.
You don't need to take the Life in the UK Test if you have already passed it in the past, are under 18 or over 65 years old, or if you have a medical or physical condition that permits you from taking the test, confirmed by a doctor's note.
What is the 'Good Character' requirement?
To demonstrate and meet the requirements of 'good character,' for British citizenship, applicants have to prove they do not have any severe or recent criminal record.
The Home office per UK law will review any criminal offences overseas and UK immigration-related issues. The UK immigration laws will also take into account the positive contributions you may have made to society, too.
What documents are needed for the British citizen application?
Completing and submitting the correct documents is imperative as part of the British citizenship application form. Having the correct documents will also speed up the processing time of the home office.
Evidence required includes:
Evidence of identity and permanent residence statuses – such as your passport, birth certificate, or any other valid travel document.
Biometric Residence Permit (BRP), residence card, or other proof that you hold Indefinite Leave to Remain or EU Settled Status.
Previous immigration status and right to remain in the UK, including any visa that you held before you settled in the UK.
Proof of English language requirement
Passing the Life in the UK test
Evidence of lawful residential presence in the UK during the qualifying period.
Any details of time outside the UK
You meet the good character requirement and you have never been in breach of any UK immigration laws
References from two people: your application requires two referees of your choice. Their role is to confirm that the information you have provided on your form is correct. Without your referees' signatures, your request cannot be valid, and it will be rejected. Both your referees must both have known you for at least three years, and they cannot be related to you or to each other. In addition, they must not have had any criminal convictions within the last ten years.
How to make the application for British citizenship
The application, alongside the required documents, can be done via post or online. If you applied, all paperwork should be included in the application whereas if you applied online, you can upload documents.
The Home Office will inform you if they require additional details on your circumstances and you should aim to reply within 2 weeks.
You will need to make an application for biometrics upon putting in your application.
It usually takes 6 months to get a decision on your British citizenship application status. Due to business, you cannot track your application status online as such. You can, however,  reach the UK by email or phone to enquire about the status of your request at any time.
British citizenship ceremony
As per the British Nationality Act, applicants over  18 that have a successful British citizenship application are required to take part in a Citizenship ceremony, to fully welcome them to the British community.
Ceremonies have to be booked within 3 months of the date you received an invitation from the Home Office. You are permitted to bring one guest to your service. However, these ceremonies are not open to the public.
You must bring with you your Home Office letter of invitation and written confirmation from the Register Office.
During the citizenship ceremony,  you will be asked to take an Oath of Allegiance and pledge of loyalty to the United Kingdom. After this rite, you will receive your British nationality certificate and an information pack to learn more about your new rights and responsibilities as a UK citizen.
Once you have satisfied all the requirements for British Citizenship and gotten your certificate of Naturalization or British citizenship registration status at your citizenship ceremony, you can apply for a British passport.
It usually takes around six weeks, and the UKVI may invite you to a separate interview for this.
Advice Package
Comprehensive immigration advice tailored to your circumstances and goals.
Application Package
Designed to make your visa application as smooth and stress-free as possible.

Fast Track Package
Premium application service that ensures your visa application is submitted to meet your deadline.
Appeal Package
Ensure you have the greatest chance of a successful appeal. We will represent you in any case.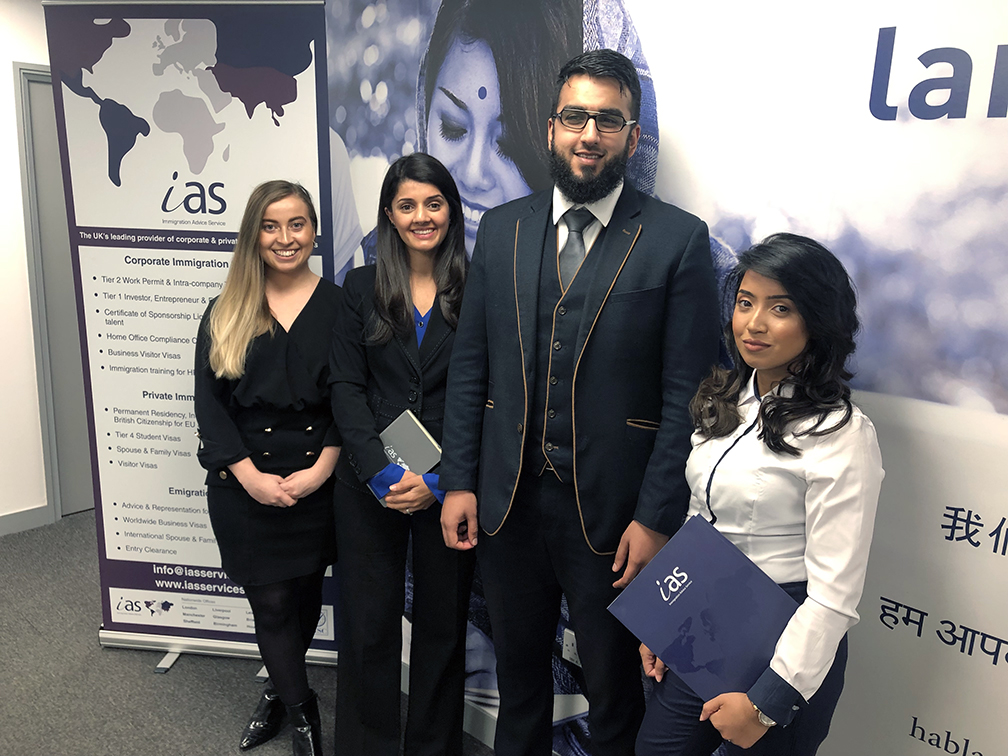 The Advice Package
During this untimed Advice Session with our professional immigration lawyers in London, you will receive our comprehensive advice, completely tailored to your needs and your situation.
Request the Advice Package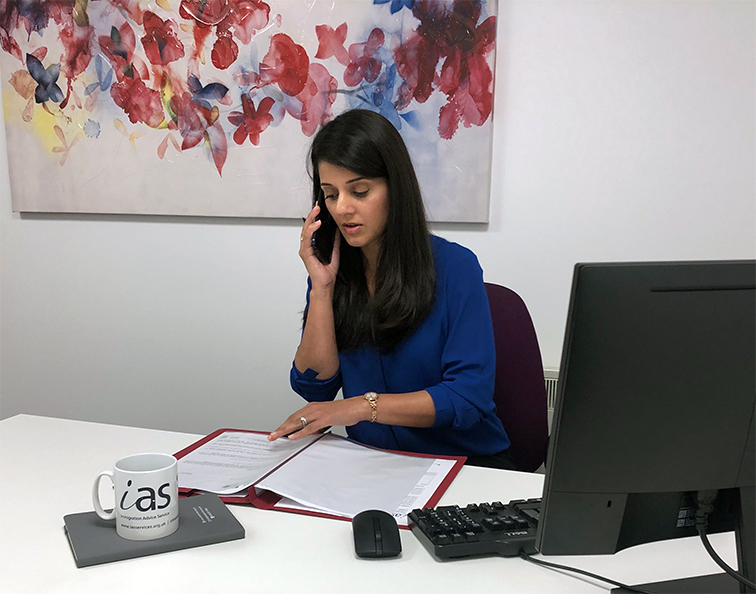 The Application Package
With our Application Package, your dedicated immigration lawyer will advise you on your application process and eligibility. Your caseworker will then complete and submit your forms to the Home Office on your behalf.
Request the Application Package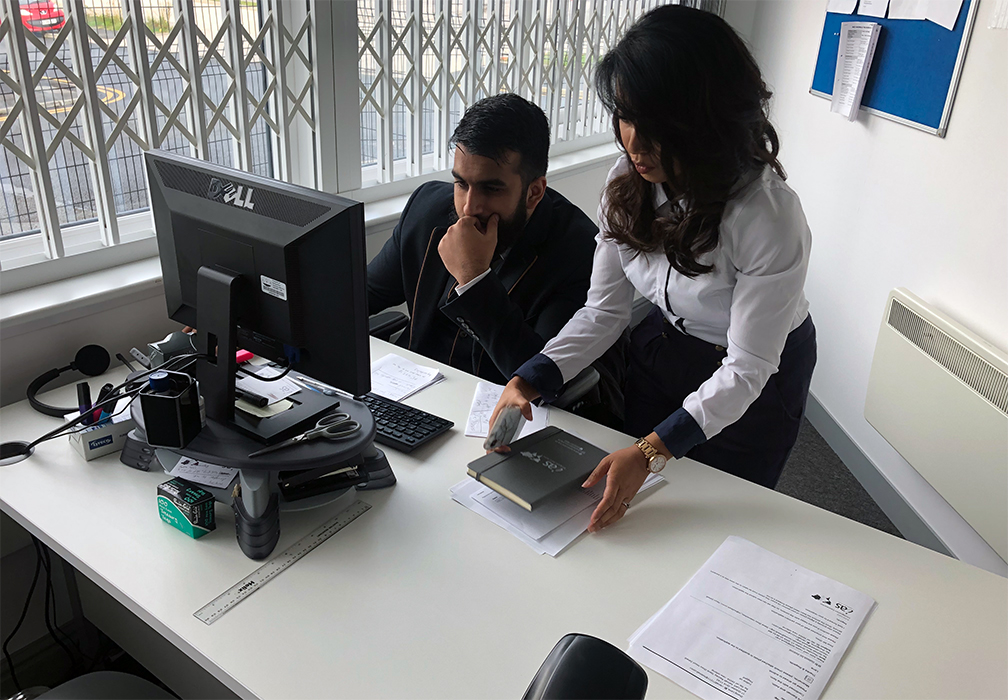 The Fast Track Package
Our Fast-Track Application Package is a premium service for those who need to submit their application in time with their deadlines. Your case will become a top priority for our lawyers and you will benefit from our highest-quality services.
Request the Fast Track Package
The Appeal Package
By choosing our Appeal Package, you can rely on our lawyers' legal knowledge and experience to ensure you have the highest chance of a successful appeal. We will also fully represent you in any hearings/tribunals.
Request the Appeal Package
Related pages for your continued reading.
Frequently Asked Questions
For obtaining British citizenship, it will cost £1,330. There is also a £19.20 fee for biometric information.
Dual citizenship means that you have British citizenship and another country of your choice. The UK allows for its citizens to hold more than one nationality. You don't need to register for dual citizenship according to the UK rules, but the other country may have its own requirements.
Applicants must be 18 years old before they are eligible to apply for naturalization, but you can register your children for citizenship at any age. If your family has IRL status, you can include them in your application.
Children 13 or older,  qualify for Naturalization if they have been living in the UK for at least two years prior to their application.
Children born in the UK before you obtained ILR or EU Settled Status, may acquire an entitlement to be registered for citizenship as soon as you obtain your settlement status.
Any child born in the UK from non-British parents who are already settled in the country automatically acquires citizenship at birth.
If you have previous offences and/or convictions, they will likely affect your eligibility for citizenship, although this does depend on the type of conviction or offence and their seriousness.
You should ask people who you have known for at least three years and they must be over 25 years old. While one of them must be a UK citizen, the other can be of any nationality provided that he or she is a professional (i.e. police officer, accountant, doctor, or lecturer).
Absences should not exceed 180 days. However, if applicants can demonstrate that they have made the UK their home by showing things like home, employment, property, finances, etc, applicants can get compassionate exceptions, including for inability to travel due to the global pandemic caused by covid19.