Portugal Visa from Qatar
Qatar citizens can visit Portugal by applying for a Portugal business visa, tourist visa, or student visa.
Total law can help you to visit Portugal. Call us at +1 844 290 6312 or message us online.
Overview of Portugal Visa Requirements for Qatar Citizens
The Schengen Portugal visa is for Qatari nationals who need to submit an application for a Portugal visa from Qatar to be able to enter the Schengen area.
If you are a citizen of Qatar or a resident of Qatar and you have been granted a Schengen visa, you are permitted to enter Portugal, France, Italy, and any other Schengen area countries (a total of 27 European countries). Qatar citizens are authorised to remain in Portugal or the Schengen zone for a total of 90 days with a valid Schengen visa.
An application for the visa must be submitted to the Portuguese Embassy in Doha before entry into the country is granted. Qatari citizens who want to apply for a Schengen visa are required to provide several documents, including their passports and application forms. The type of Schengen visa and the entry category that the applicant wishes to pursue must both be chosen.
"I'm very happy with the standard of training received on the OISC Level 1 course, i passed my exam. Thank you!"
"My application was approved and a huge weight has been lifted from our shoulders this year "
"We used this service for the spouse visa extension application to assure that all the information was valid and correct."
Types of Portugal Visa and Duration of Stay
Business Visa
A D2 business visa is intended for Qatari entrepreneurs who want to do business in Portugal. They must either purchase a local firm or its shares or establish a branch of an existing legal organization. Another alternative is to start a new firm in the nation and produce a thorough business plan outlining the company's possibilities for growth.
You will receive a residence permit with a Portugal D2 business visa within four months. You may seek permanent residency or citizenship after five years of residing in the nation. You need to pay €83 for a business visa.
Student Visa
If you have been accepted into a higher education program in Portugal, there is a chance that you will be required to submit an application for a student visa in Portugal. If you want to stay in Portugal for more than 3 months for your academic program as a Qatari you are required to get a student visa. If you want to stay less than 3 months you only need Portugal Schengen Visa. It costs €90 for a student visa.
Tourist Visa
To visit Portugal, Qataris need to have a valid tourist visa or Schengen Visa. It is recommended that you submit your application as soon as you can. You may now submit an application for a Schengen visa up to 6 months before your planned flight date. You are required to pay €80 for a Portugal Tourist Visa.
Uniform Schengen Visa
A uniform Schengen visa is a kind of visa that allows admission into all 27 member nations of the Schengen region at the same time. This type of visa is called a Schengen uniform visa. It is issued for single, double, or many entries, depending on the need.
Applications have to be sent to the consulate of the nation in whose territory the applicant intends to remain for the greatest amount of time.
Children between the ages of 6 and 12 will only need to pay €40, while an adult will be required to pay €80. All visa expenses are waived for certain categories of applicants, including the vast majority of students and children under the age of six.
Limited Territorial Validity
Having a visa with "limited" territorial validity means that you will only be able to enter the Schengen region on a "limited" number of occasions.
A restricted visa, as opposed to a uniform visa, grants admission to one or more Schengen states but not all of them. This is in contrast to a uniform visa.
In general, individuals do not apply for restricted territorial visas; particular Member States may not accept certain passports or simply not be in agreement to allow access into their nation, which is entirely up to them to decide. However, people generally do not apply for limited territorial visas. It is common practice to provide applicants with restricted territorial visas that only allow them entry into a particular state. When compared to universal Schengen visas, visas with limited geographical validity have the most stringent requirements for entering a country and staying there for an extended period of time.
Children between the ages of 6 and 12 will only need to pay €40, while an adult will be required to pay €80. All visa expenses are waived for certain categories of applicants, including the vast majority of students and children under the age of six.
National Visa
A national visa is a unique kind of visa that enables you to enter just one country at a time. National visas are not the same as Schengen visas.
In contrast to Schengen visas, which are classified as "short stay" documents, national visas belong to the group of visas known as "long stay" (Type D). There is no such thing as a national Schengen visa. There are two distinct types of visas: national visas and Schengen visas, which are both available.
For instance, Portugal is a member of the Schengen Area, but if you want to remain in the country for more than 90 days, you will need to apply for a Portuguese national visa rather than a Schengen visa.
Please be aware that the fees associated with national visas vary from country to country. You should be able to get information regarding the cost of your visa from the consulate of the country to which you are seeking a national visa
Visa Requirements for Qataris Travelling to Portugal
The requirements to get a Portugal visa for Qatari nationals and residents include a number of tasks that must be completed in person at the applicant's scheduled appointment to get their Portugal visa from Qatar. Documents and materials are subject to a separate group of requirements as part of a second set of criteria. You must demonstrate that you meet these prerequisites, all applicants for a visa to Portugal who are Qatari are required to produce the following documents:
Qatari passport (if you are not a citizen of Qatar, you will instead be required to produce the passport of your country of citizenship).
If you are not a native Qatari, you will need a residence permit from Qatar.
Cost of a visa for Portugal (€80).
Proof of finances (it is not sufficient to submit your complete Portugal visa fees from Qatar; you must show your bank account has sufficient funds to cover costs associated with your European trip, including those relating to accommodation, day-to-day expenses, and travel in and out of the Schengen area).
Two photographs of the traveller, each of which must be passport-sized and comply with the specifications for passport photos worldwide.
Documentation (in the form of aeroplane or train tickets, among other options) demonstrating that you successfully and on time left the Schengen zone; documentation demonstrating that you have returned to Doha.
Documentation demonstrating that you will have a place to stay in Portugal, such as a hotel reservation or a letter from a relative stating that they will allow you to stay with them.
Insurance against medical expenses incurred while travelling (coverage must apply to the whole Schengen region, not simply Portugal).
Portugal Business Visa Eligibility & Requirements
Eligibility
You need to fulfil the following requirements to be eligible to travel to Portugal on a business permit:
You must reside in the nation in which the application is being submitted. You may apply for one at the relevant visa authority in any foreign country where you are currently living on a residence permit.
You must have a valid passport that complies with all requirements.
Your visit must only be made to engage in business-related activity.
You must have enough money on hand to cover all of your costs for the duration of your stay in Portugal.
Requirements
The list of papers you need to provide for a successful application is as follows, in accordance with the Portuguese embassy's specifications:
A letter of invitation from the Portuguese organisation or firm outlining all the specifics of the visit and a valid passport.
A letter of reference from the sending Qatari business.
Evidence of lodging, such as hotel reservations, invitations to stay, rental bookings, etc.
Reservations for round-trip flights.
Travel health insurance with a minimum coverage limit of 30,000 euros.
Financial records serving as proof of employment.
Portugal Student Visa Eligibility & Requirements
Eligibility
The requirements that must be satisfied while applying for a visa are known as eligibility criteria. When applying for a Portugal study visa, the candidate must fulfil a number of requirements. Here is a list of them:
You need to have obtained official entrance to Portugal.
You must have submitted an application to the college or institution where you want to take the course.
You should be able to provide documentation of your most recent degree.
You need to be in good health.
Before entering the nation, you must have a medical examination and provide the necessary documentation.
You must adhere to the moral standards.
A Police Clearance Certificate (PCC) is also required as pertinent documentation evidence for the same.
You must have enough money to pay for your stay in Portugal as well as other costs.
Requirements
Depending on the circumstances, different papers may be needed to receive a study permit for Portugal. The typical Portugal student visa criteria that apply in most circumstances are listed below:
A valid passport that has two minimum blank pages.
A filled-out application for a student visa for Portugal Recent pictures.
Proof of application fee payment, up to 170 EUR.
Letter of acceptance from the college or institution you applied to Demonstration of enough funding.
Evidence of accommodations.
Travel protection.
Flight confirmation ticket.
Portugal Tourist Visa Eligibility & Requirements
Eligibility
You must fulfil the following requirements to be eligible to enter the country on a visa:
Be a genuine traveller. You must have a reason to visit the nation that is both legitimate and honourable.
You must show proof that you have sufficient funds for the whole stay in Portugal.
Strong links to Qatar must exist for you to have good reasons to return there following your visit.
Be of excellent character – You must be of good character and have no history of criminal activity. For the same, you may need to provide a PCC (Police Clearance Certificate).
Being in excellent health means that you must at least satisfy the authorities' basic standards for health.
Requirements
Various documents could be required, depending on the situation, to get a study visa for Portugal. Following is a summary of common Portugal student visa requirements that generally apply:
A Qatari passport.
Proof of application fee payment.
Acceptance letter from the college or institution you applied to Proof of sufficient financing.
A record of the accommodations
Travel security
Ticket for a confirmed flight
Sponsorship Letter
How to Apply for Portugal Visa from Qatar
You should apply for the Portugal visa from Qatar at least 15 days before you need to be in Portugal, keeping in mind that applications must be filed no earlier than 14 days before a trip. In a perfect world, you would apply for your Portugal visa for residents of Qatar sooner (the maximum processing period for a Schengen visa is 60 days, thus completing your application two months beforehand assures that you will have your visa in time). However, you may only apply 15 days before your trip and at any time prior to six months.
In Doha, visit the Portuguese Embassy. It is in charge of processing all Qatari visa applications to Portugal.
Get the appointment you need for the Portugal visa application process from Qatar. All forms of Portugal visas need an appointment, which is a necessity for both nationals of and residents of Qatar.
At this point of the application procedure, you will have paid your whole Portugal visa charge. You can be required to pay using cash (in Qatari Dinars), a cheque, or a debit card.
This is where you will interview for your Portugal visa from Qatar, submit the rest of your visa application (all necessary documents associated with your Portugal visa from Qatar, including your Qatari passport), and provide your biometric data (photos and fingerprints). You will also see the cost of your Schengen visa here for Qatari nationals and residents.
Portugal Visa Fees and Processing Time
Visa for tourists costs €60.00 and a business travel visa €60.00.
You could receive a response to your Portugal visa application for citizens and residents of Qatar in just 15 days after submitting it (or you could wait up to 60 days; at the end of the processing time, you will either be approved or denied eligibility for your Portugal visa from Qatar).
Can My Portugal Visa Application Be Rejected?
Visas may sometimes be refused by applicants who may have neglected to provide the embassy or consulate with specific prerequisites. One of the few nations in the European Union, Portugal, permits visitors with short-term stays to utilise their Schengen visa.
How Can Total Law Help?
We understand that applying for a Portugal visa can be a complicated task. Our lawyers at Total law can help you compile an application before submitting to the Portuguese Embassy in Doha.
We can review your applications and check all the required documents to ensure that everything is well prepared and maximise your chances of getting your visa approved.
If you do not have your applications reviewed by immigration lawyers, there is an increased likelihood that your application will be rejected. This might imply that your chances of success of getting a Portugal visa are lower. You can avoid this problem by contacting immigration lawyers at Total Law. We can file the best application on your behalf.
Call us on +1 844 290 6312 or contact us online to find out more about our other services and how we can help you.
Advice Package
Comprehensive immigration advice tailored to your circumstances and goals.
Application Package
Designed to make your visa application as smooth and stress-free as possible.

Fast Track Package
Premium application service that ensures your visa application is submitted to meet your deadline.
Appeal Package
Ensure you have the greatest chance of a successful appeal. We will represent you in any case.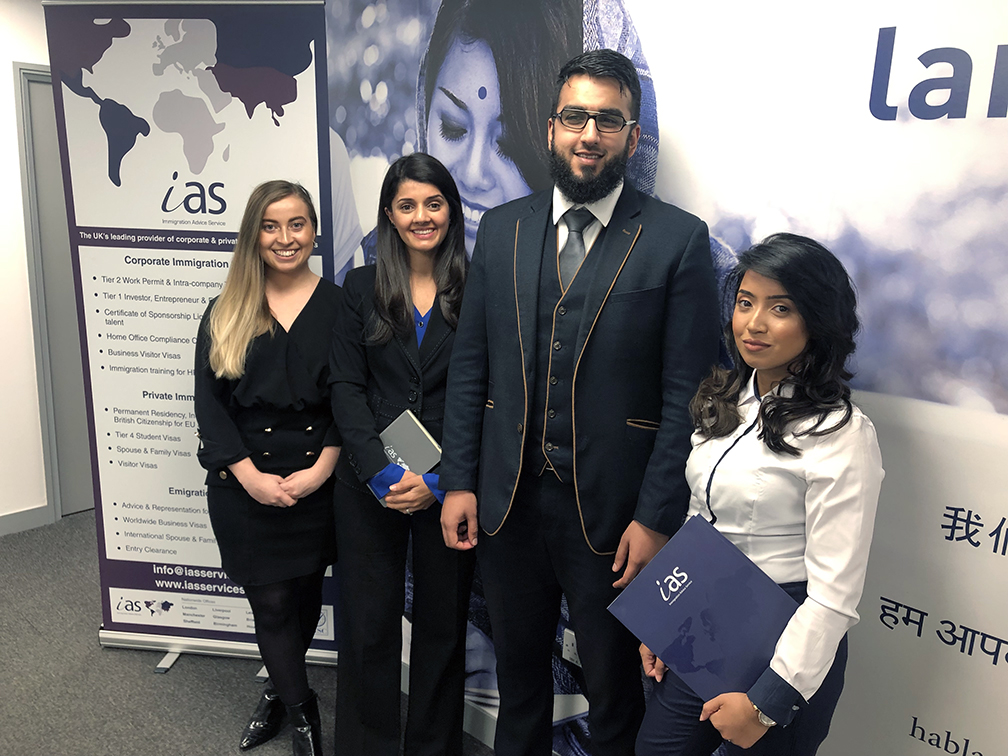 The Advice Package
During this untimed Advice Session with our professional immigration lawyers in London, you will receive our comprehensive advice, completely tailored to your needs and your situation.
Request the Advice Package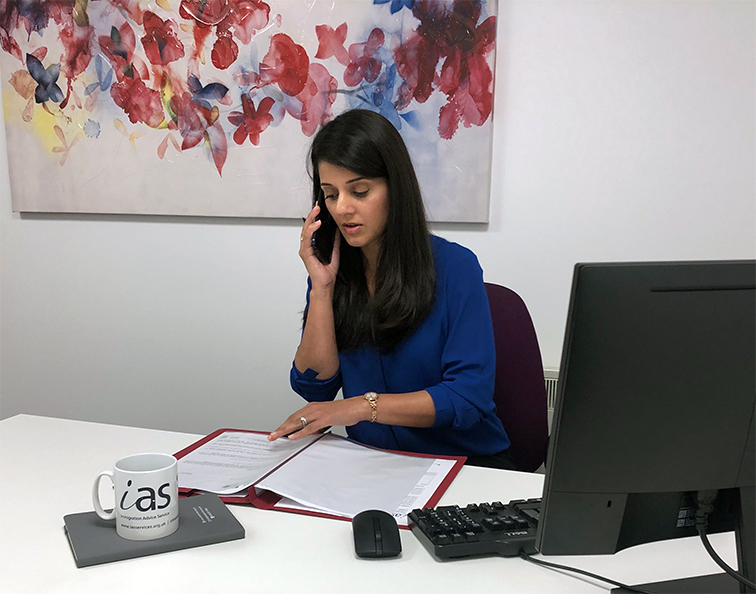 The Application Package
With our Application Package, your dedicated immigration lawyer will advise you on your application process and eligibility. Your caseworker will then complete and submit your forms to the Home Office on your behalf.
Request the Application Package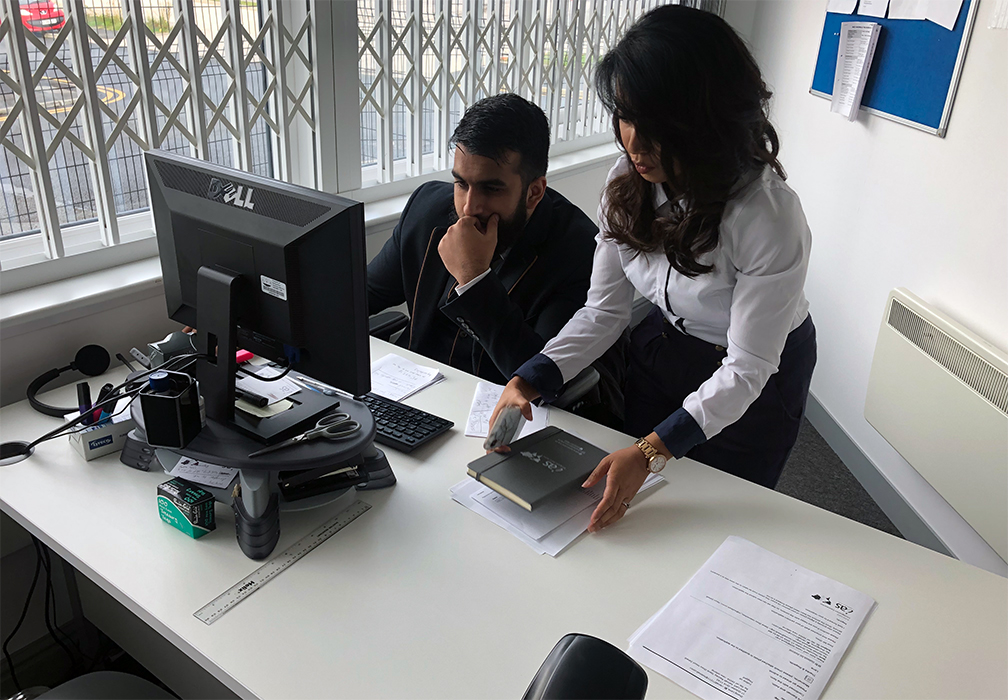 The Fast Track Package
Our Fast-Track Application Package is a premium service for those who need to submit their application in time with their deadlines. Your case will become a top priority for our lawyers and you will benefit from our highest-quality services.
Request the Fast Track Package
The Appeal Package
By choosing our Appeal Package, you can rely on our lawyers' legal knowledge and experience to ensure you have the highest chance of a successful appeal. We will also fully represent you in any hearings/tribunals.
Request the Appeal Package
Related pages for your continued reading.
Frequently Asked Questions
Since the Portuguese business permit falls within the short-term Schengen category, it cannot normally be extended. You could, however, be given an extension if there is a Force Majeure or for other humanitarian reasons. In all other circumstances, you must leave the country before it expires and not attempt to extend it.
There are no necessary medical test criteria for the Schengen visa since it is only provided for a short stay period of less than ninety days. Tests of medical competency are going to be necessary for those who fall into the long term category. In any case, it is strongly recommended that you see a doctor for a checkup before going to a different country.