Total Law Immigration Lawyers
We are a law firm specialising in global immigration law across the US, Canada, UK and Ireland.
Contact us today on +1 844 290 6312 for immediate advice and assistance or for more information about the services that we provide.
Experienced Global Immigration Lawyers
Total Law is a team of immigration lawyers specialising in global immigration issues. Our expert immigration lawyers operate around the world in countries including the United States, Canada, Ireland and the United Kingdom. From Total Law you can expect:
A Knowledgeable Team
All of our immigration lawyers have an in-depth knowledge of international immigration laws, have decades of experience in the field of immigration law and can assist with even the most complex immigration matters.
A Range of Services
Our services range from family, work, study and tourist visa applications, to citizenship, nationality and asylum issues. We also provide a range of corporate immigration services suitable for businesses looking to hire overseas workers as well as international entrepreneurs and investors.
A Stress-Free Experience
Our immigration lawyers pride themselves on the outstanding services that they are able to offer, they are here to support you throughout your immigration journey, making the process less stressful and increasing your chance of success.
"We used this service for the spouse visa extension application to assure that all the information was valid and correct."
"Super helpful and knowledgable staff, everyone I dealt with has been so friendly and professional plus, reasonable pricing. Wish I knew about them sooner!"
"Sudipta was very helpful during our initial advice session. She answered all of our questions with clarity, and we didn't just feel like clients - we could tell she really wanted to help us."
Countries We Cover
We offer a variety of global immigration services suitable for those both immigrating to and emigrating from the following countries.
With the largest immigrant population globally, the United States is a diverse country bursting with exciting opportunities for overseas nationals who want to pursue the "American Dream". Our team of lawyers, trained in US immigration law, is committed to guiding you through the intricacies of the US immigration system.
What Total Law can provide you with:
Professional legal advice about your US immigration options by an expert immigration attorney.
Assistance with nonimmigrant visa applications (B2 Visitor Visa, F1 Student Visa and more).
Support in obtaining Legal Permanent Resident status in the US (Green Card application).
Guidance through the US citizenship application process.
Multicultural, prosperous and safe, Canada is a popular destination for people who are considering relocating. Whether you want to move to Canada for its good work-life balance and stunning scenery or its reliable universal healthcare system, our immigration lawyers can help.
What Total Law can provide you with:
Professional knowledge of the numerous pathways options to immigrate to Canada and expert guidance on the available routes for overseas nationals.
Assistance with various Canada immigration applications, including the widely-popular Express Entry visa for skilled workers.
Support in obtaining the Canadian Permanent Residence or moving to a specific province with the Provincial Nominee Program.
Guidance on eligibility and applications for pilot programmes issued by the government to address labour shortages and boost the economy.
The UK is a diverse and welcoming country with a lot of opportunities for immigrants. If you are looking to become part of the country's international ex-pat communities but you are not sure how to navigate through the complexity of the points-based system, our British immigration lawyers are here to assist you.
What Total Law can provide you with:
Support in securing a UK student visa to study at some of the world's best educational institutions.
Assistance to EU citizens and overseas nationals to understand the new points-based visa system.
Comprehensive visa services for family reunification, work, study, investment, and visit purposes.
Eligibility assessment and dedicated guidance for those seeking Indefinite Leave to Remain and permanent residency.
Ireland offers numerous benefits for immigrants, including friendly cities, stunning landscapes, a vibrant culture, a thriving economy, and plenty of business opportunities. Dublin is particularly attractive for US and British ex-pats seeking a new home within the EU. Whatever your motivation, our team of Irish immigration lawyers is ready to assist you.
What Total Law can provide you with
Comprehensive assistance with short stay (C) and long stay (D) visas.
Guidance on choosing between multiple entry and single entry visas according to your own personal situation.
Expert advice and consultation on Irish immigration stamps, EU Treaty Rights, and more.
Assistance with Irish passport applications and eligibility requirements.
Why Choose Total Law?
There is no better option than our dedicated Total Law team when it comes to immigration matters. Trust our extensive knowledge to navigate the intricacies of immigration systems and secure your smooth journey to a new beginning today.
Why Should I Hire a Total Law Immigration Lawyer?
Immigration and nationality law is a highly intricate field, and navigating it solo can prove to be a daunting task. That's why, if you are moving overseas, it's highly recommended that you seek the assistance of an experienced immigration lawyer.
Total Law will ensure:
Global expertise. Total Law lawyers are highly trained and experienced in assisting with a wide array of immigration issues. Moreover, they possess global expertise, going beyond specialisation in a single country. Such extensive knowledge of international immigration, coupled with decades of experience, places our team in the optimal position to achieve successful outcomes for you.
Customised solutions. Our Total Law immigration lawyers not only offer various services, but they will tailor these to suit your exact needs. We work with families, businesses, asylum seekers, human trafficking victims and many other types of clients. Our lawyers are equipped to handle a range of legal issues no matter how complex the case may be.
Comprehensive guidance. By choosing Total Law, you will be designated one of our knowledgeable lawyers who will support you throughout your immigration journey, from carrying out your requested services to addressing any queries you may have about immigration matters.
What Services Does Total Law Provide?
To make your immigration journey as smooth and worry-free as possible, here at Total Law, we offer a number of professional services that help with all aspects of the immigration process.
Just a few of the services we offer include:
Professional legal advice. If you're unsure about your immigration options, our advice package will give you the chance to speak with one of our immigration professionals about your circumstances. They will advise you on the best options available and assess your eligibility for a variety of visas, citizenships and permanent residency applications.
Application assistance. Our lawyers can support you with every aspect of your immigration application, from filling in all of the necessary paperwork to making sure that you have all of the evidence needed for your application. They can even liaise with the appropriate immigration officials on your behalf, providing you with regular updates on the progress of your application.
Document and application checks. Immigration applications are complicated and even the smallest mistake can result in a refusal. Choose our document-checking service for a thorough examination of your application form and supporting documents. Our lawyers will ensure that all of your paperwork is filled in correctly and that your supporting documents are valid.
Appeal services. Rejections are incredibly disappointing, but our immigration lawyers will work hard to give your application a second chance by supporting you through the appeal process. We can assess whether your case is eligible for an appeal, help you launch it and gather all evidence to then represent you at an immigration court hearing.
Fast Track Package. If time is tight on your side, our fast-track package will ensure top priority for your application's submission.
Whether you require a simple consultation or are seeking advice for an appeal, Total Law has got you covered. Select the package that best suits your needs and reach out to us today for immediate assistance.
Advice Package
Comprehensive immigration advice tailored to your circumstances and goals.
Application Package
Designed to make your visa application as smooth and stress-free as possible.
Appeal Package
Ensure you have the greatest chance of a successful appeal. We will represent you in any case.

Fast Track Package
Premium application service that ensures your visa application is submitted to meet your deadline.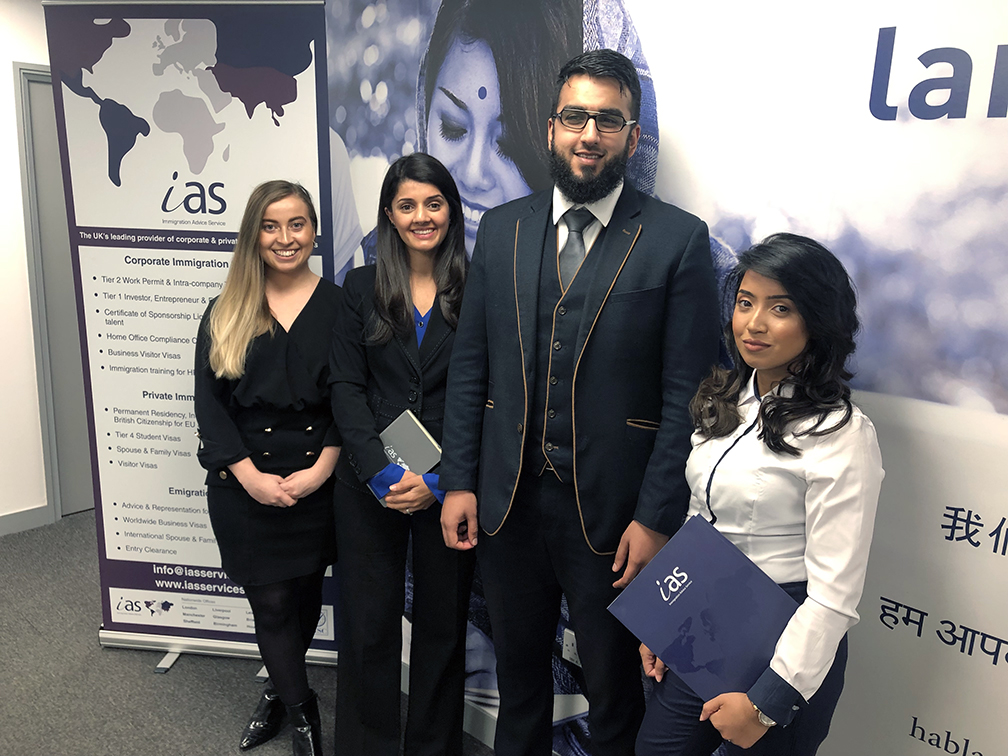 The Advice Package
During this untimed Advice Session with our professional immigration lawyers in London, you will receive our comprehensive advice, completely tailored to your needs and your situation.
Request the Advice Package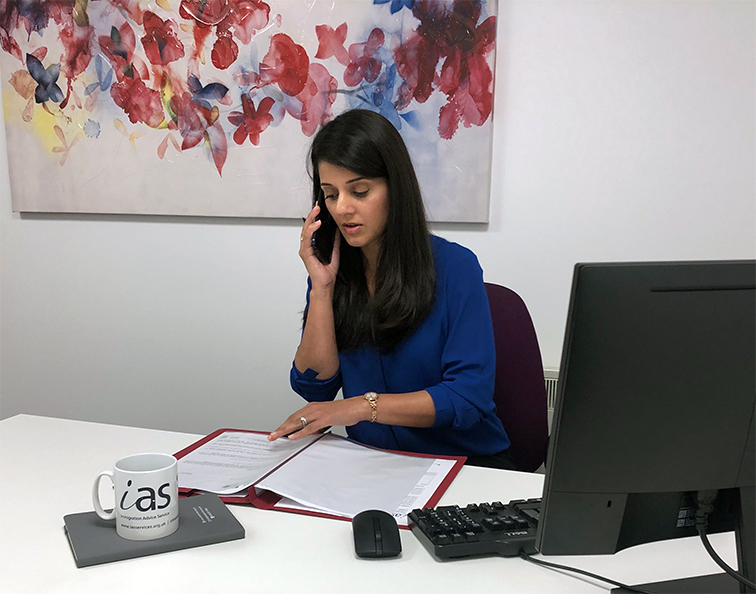 The Application Package
With our Application Package, your dedicated immigration lawyer will advise you on your application process and eligibility. Your caseworker will then complete and submit your forms to the Home Office on your behalf.
Request the Application Package
The Appeal Package
By choosing our Appeal Package, you can rely on our lawyers' legal knowledge and experience to ensure you have the highest chance of a successful appeal. We will also fully represent you in any hearings/tribunals.
Request the Appeal Package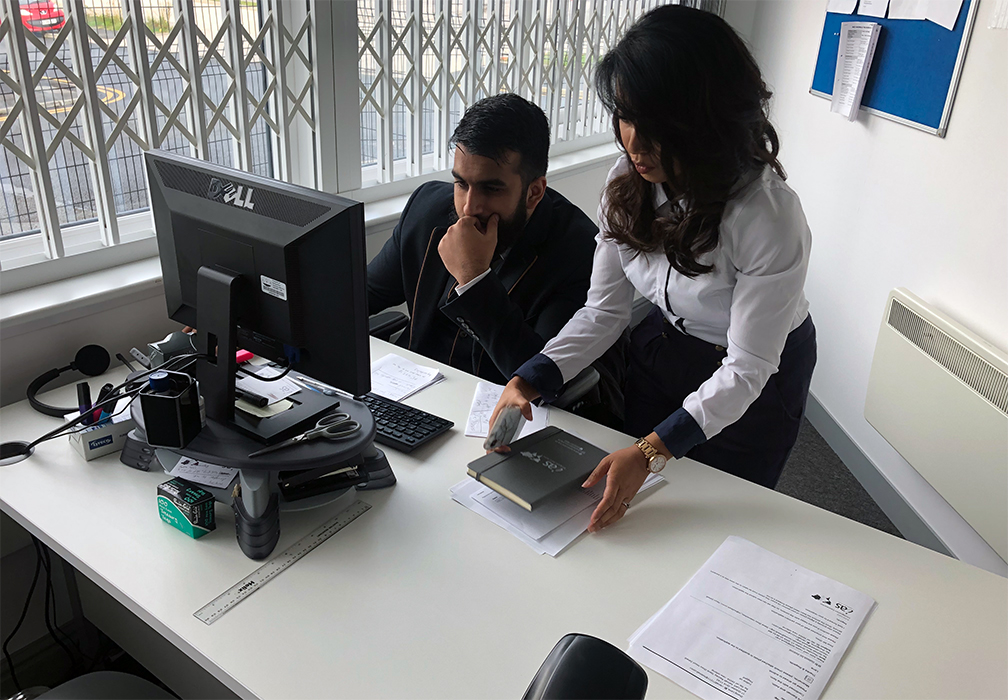 The Fast Track Package
Our Fast-Track Application Package is a premium service for those who need to submit their application in time with their deadlines. Your case will become a top priority for our lawyers and you will benefit from our highest-quality services.
Request the Fast Track Package