Emigrating to Spain from the UK
If you are planning to move to Spain from the UK, we can provide you with professional immigration assistance and advice to make your relocation easier and smoother.
For advice and assistance with your visa application, contact Total Law today at 0333 305 9375 or use the online contact form to get in touch.
How to Move to Spain From the UK?
Since the end of the Brexit transition period, Britons are now restricted from moving within the European Union, which means you will need a visa to live in an EU country. Hence, Spain has become a better option for UK citizens to migrate to because of its low cost of living, serene atmosphere, and good weather.
The United Kingdom is now regarded as a "third country" after it left the EU. British nationals must apply for a visa national if they intend to move to Spain or remain there for more than three months (long-term visa). A British citizen can apply to move to Spain as a paid employee of a Spanish company, a self-employed person, a student, a retiree, and a family member of a Spanish resident or citizen.
A UK citizen can apply for different visas and residence permits. They include:
Visa de Trabajo y residencia: This is a residence and works visa that allows you to work and live in Spain
Visa de Estudios: This is a student visa for an educational or training course, valid until the program's end.
Visa de residencia: This is a visa for family reunification or retirement.
"I'm very happy with the standard of training received on the OISC Level 1 course, i passed my exam. Thank you!"
"My application was approved and a huge weight has been lifted from our shoulders this year "
"We used this service for the spouse visa extension application to assure that all the information was valid and correct."
Spanish Work Visas
A Spanish work visa allows you to move to Spain and work as an employee of a Spanish company or on a self-employed basis. To be eligible for a Spanish work visa, you must have earned money from a Spanish company through employment and have a monthly income of at least £2,000.
You cannot apply for a Spanish work visa yourself; your employer must complete the visa application on your behalf.
If you are on a Spanish work visa, you can move with your family, provided that you meet the additional financial requirements of an extra £500 per month for each family member. For instance, if you have a family of 5, you must prove an annual salary of £48,000 to live in Spain.
However, there are different work visas within the Visado de Trabajo y residencia category; they include visas for seasonal workers and visas for Au Pairs. Depending on your job role, your employer applies for the relevant work permit from the Ministry of Labour in Spain.
This work permit is only valid for one year, after which you can apply for an extension if you meet the criteria. You may be eligible to apply for long-term residency after five years of residence in Spain.
Moving to Spain as a Self-Employed Person
You can also migrate to Spain as a self-employed person. You can also apply for a freelancer visa to become a self-employed person in Spain. This can be done by registering as an 'Autonomo' or registering your own limited company.
You must be earning at least £24,000 annually before you can be eligible for Autonomo. Before you can move as a self-employed person, you must apply for a work and residency permit from the Spanish embassy in the UK.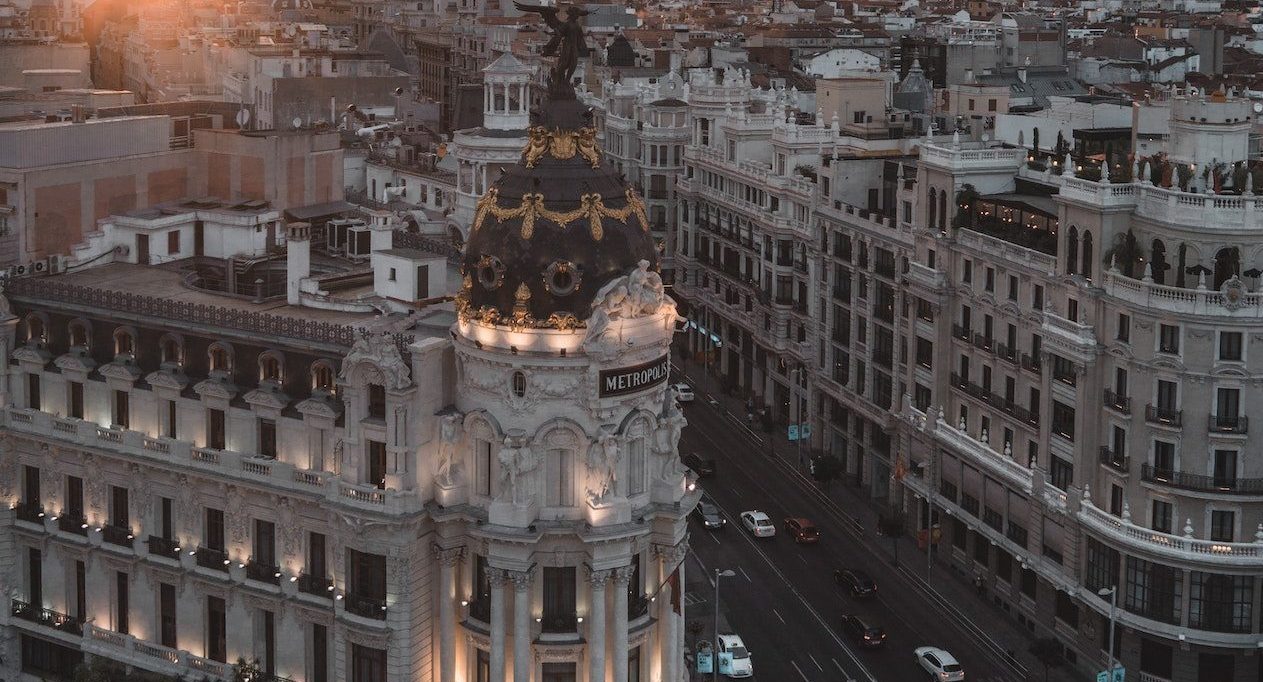 EU Blue Cards
EU Blue Cards allows highly-skilled non-EU nationals to live and work in EU countries, which includes Spain.
This visa is valid for a year and can be extended if you meet the conditions. You must meet the eligibility criteria to be eligible for an EU blue card.
You must prove that you have a job offer, a higher professional qualification that lasted at least three years or a minimum of five years of professional experience at the same level, and that the salary is at least 1.5 times the average Spanish wage.
Family Visas
According to family reunification rules, you may be eligible to move to Spain to live with a family member who has lived there for at least a year and has planned to stay for at least another year. Eligible family members include spouses or unmarried partners, unmarried dependent children under 18, dependent children, grandchildren or person whom a Spanish family member is a legal guardian or who is over 18 years old if they have disabilities, dependent parents of both family member and their spouse, who are over 65.
You may qualify for a family visa if:
You hold an EU Blue Card
You hold an EU long-term residence permit from another EU state
You are a student or researcher
The family visa is for the duration of the relative who is already living in Spain and can be renewed simultaneously as your relative's visa in Spain. This visa allows the family of Spain residents who are over 16 to work in Spain without applying for a work permit.
Study Visas
If you plan to study in Spain, you must obtain a Spanish study visa. You must be above 18 years old, show a medical certificate and private health insurance, and have an unconditional offer from an approved Spanish higher education institution before you can be eligible and apply for a long-term student visa at the nearest Spanish consulate.
With a long-term student visa, you can apply for a residence permit/TIE card, and you will be able to work in Spain for up to 20 hours per week.
You can also travel to Spain with your spouse/civil partner and children under 18.
However, if your student visa is stamped with '180 days total studies', you won't be eligible to apply for a TIE card and will be unable able to work in Spain.
Registering After Arriving in Spain
After your visa is granted, you must register once you arrive in Spain. Follow these processes to register:
Book an appointment immediately to get your Numero de Identificacion de Entranjero (NIE number). You can also book this appointment before you travel to Spain.
Obtain a tarjeta de indentidad de extranjero (TIE Card)
Register on the padron municipal at the town hall after securing a Spanish property.
If you were a resident of Spain before January 1, 2021, you might apply for a TIE card without having to provide documentation of your Spanish immigration status. According to this biometric card, the holder received it in accordance with the conditions of the Withdrawal Agreement. Then, you must submit a residence application at the Oficina de Extranjeros (immigration office) in the province where you live or electronically.
According to the Personal Tax Income Law, if an individual resides in Spain territory for more than 183 days or whose primary financial interests are located in Spain, they must become a tax resident in Spain. Once you are a tax resident, you are liable to pay income tax on your income, including your UK state pension and private pension.
Applying for Permanent Residency in Spain
You may be eligible for permanent residency if you have lived in Spain for five years. You can apply for permiso de residencia a larga duracion (permission to reside in the country). This permission allows you to live in Spain permanently without any immigration restrictions.
After ten years of living in Spain, you can apply for Spanish citizenship.
However, before you can apply for Spanish citizenship, British citizens must renounce their British citizenship to become Spanish citizens, as Spain does not allow dual citizenship for British citizens. Only people of Sephardic Jewish origin are exempted from this rule.
You could apply for permiso de residencia a larga duracion and bypass the normal process of applying for a Spanish visa if you have already resided in Spain for at least five years, but you must formally submit your application for permanent residency.
How can Total Law help?
Total Law's excellent immigration lawyers are vastly experienced in dealing with emigrating to Spain applications and provide advice and support to make your application process smooth.
Our professional immigration lawyers will help you determine that you meet the eligibility criteria for emigrating to Spain application. They will advise you detailedly on which supporting documentation you should have. In addition, years of experience with this process have made us aware of the common mistakes that applicant make that causes application refusal. Therefore, we will help you avoid these errors to ensure that your application is consistent and readily accepted.
If you've had a previous refusal, Total Law can help you file an appeal or walk you through the re-application process to ensure you get accepted. So contact us today at 0333 305 9375 to start your journey towards a successful application.
Advice Package
Comprehensive immigration advice tailored to your circumstances and goals.
Application Package
Designed to make your visa application as smooth and stress-free as possible.

Fast Track Package
Premium application service that ensures your visa application is submitted to meet your deadline.
Appeal Package
Ensure you have the greatest chance of a successful appeal. We will represent you in any case.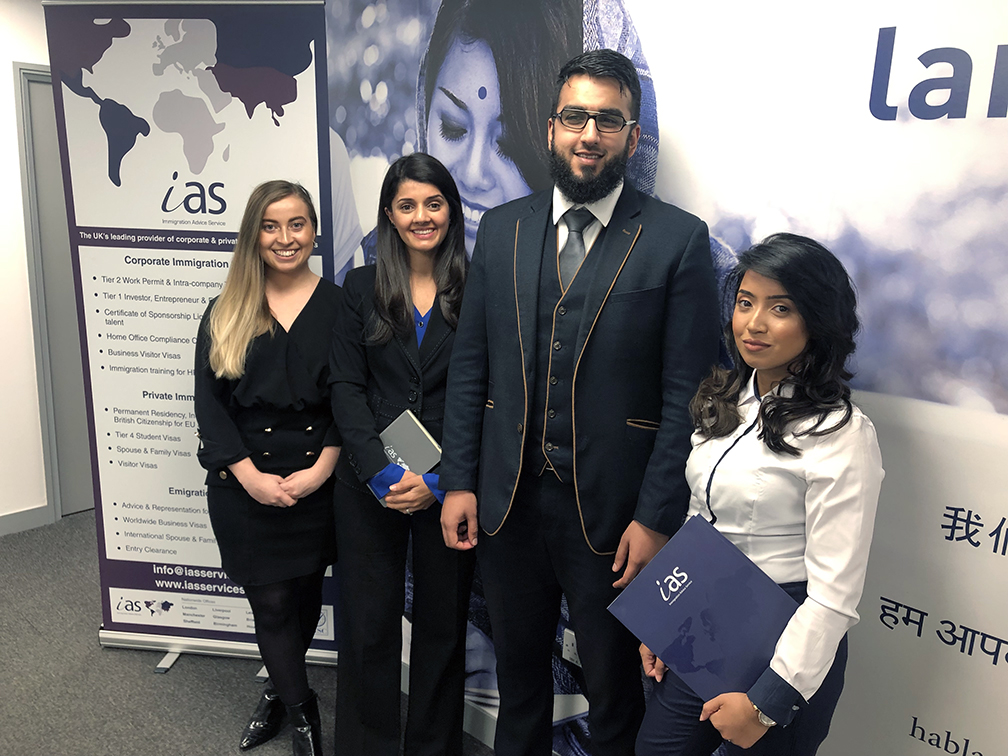 The Advice Package
During this untimed Advice Session with our professional immigration lawyers in London, you will receive our comprehensive advice, completely tailored to your needs and your situation.
Request the Advice Package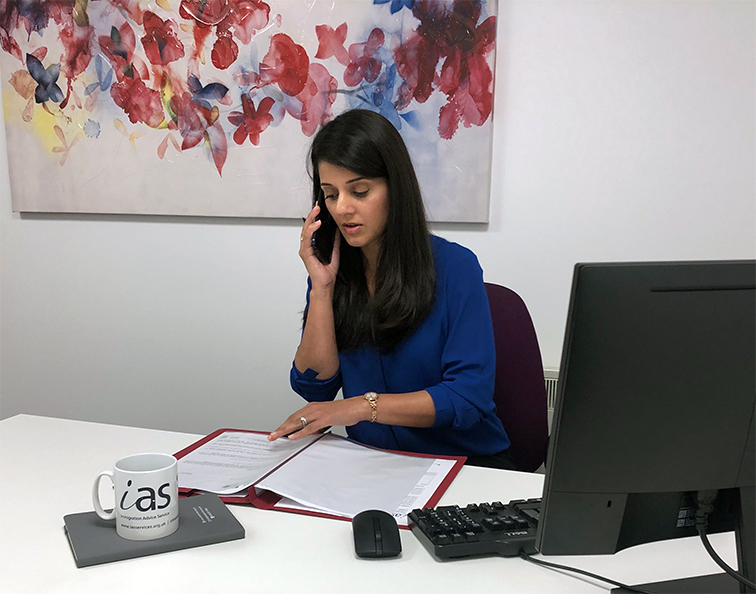 The Application Package
With our Application Package, your dedicated immigration lawyer will advise you on your application process and eligibility. Your caseworker will then complete and submit your forms to the Home Office on your behalf.
Request the Application Package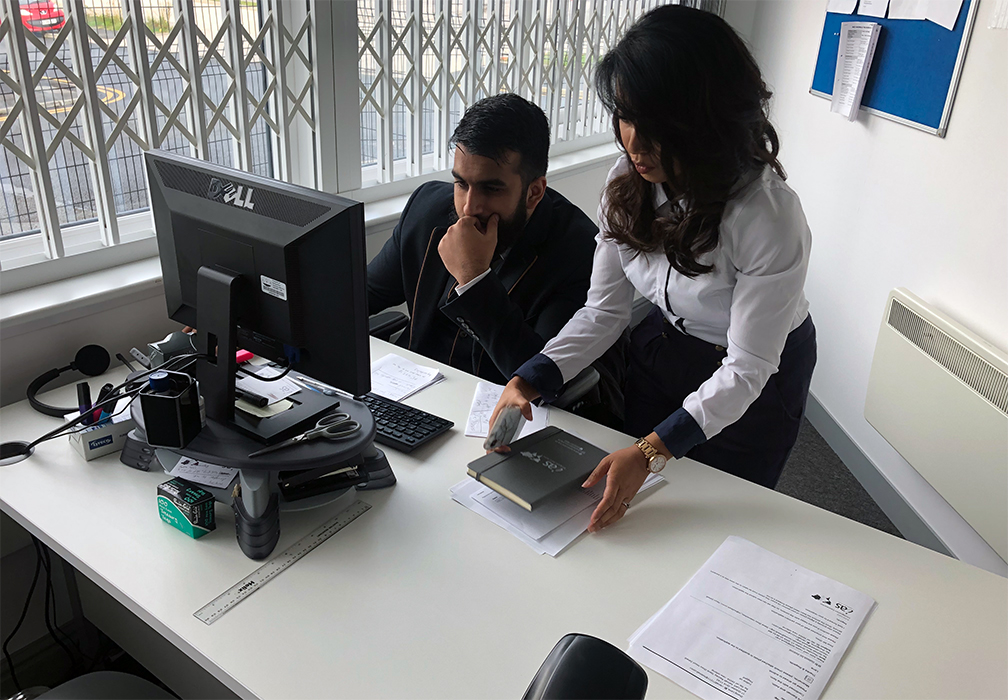 The Fast Track Package
Our Fast-Track Application Package is a premium service for those who need to submit their application in time with their deadlines. Your case will become a top priority for our lawyers and you will benefit from our highest-quality services.
Request the Fast Track Package
The Appeal Package
By choosing our Appeal Package, you can rely on our lawyers' legal knowledge and experience to ensure you have the highest chance of a successful appeal. We will also fully represent you in any hearings/tribunals.
Request the Appeal Package
Related pages for your continued reading.
Frequently Asked Questions
The Spain NIE number is the Foreigner's Identification Number (Numero de Identificacion de Extranjero). Your NIE number is the official number used to identify UK nationals residing in Spain. You must apply for an NIE number if you plan to stay in Spain for more than 90 days.
An NIE is required for many significant activities, including working, studying, purchasing properties, paying taxes, and opening a bank account. As soon as you arrive in Spain, contact your neighbourhood Oficina de Extranjeros (Foreigner's Office), to schedule an appointment for your NIE number.
The tarjeta de indentidad de extranjero (TIE) is a kind of identification that displays your NIE number, address, and places of employment and education. You can't receive a TIE card if you don't have an NIE number. It serves as documentation for authorization to live or stay in Spain for a specific period.
The card must be obtained by appointment at your neighbourhood police station or foreigner's office, just like the NIE number. However, you can renew your TIE card if you wish to. As a Spanish resident, you are required to declare your global income to the Spanish authorities, regardless of which country it came from.