Immigrating to the US from India
Are you an Indian citizen planning to move to the US from India? With its diverse culture, economic opportunities, and high-quality education system, the US is a popular destination for Indian immigrants. However, navigating the complex immigration process requires careful planning and understanding of the various visa options available.
For further information on how to immigrate to the US as an Indian citizen, contact our immigration specialists at Total Law on +1 844 290 6312, or contact us online.
How to Move from India to the United States
The US immigration system offers several visa categories, each designed for specific purposes. To successfully immigrate to the US, you need to choose the right visa category and follow the application process meticulously.
If you have a job offer in the US, you may apply for work-related visas such as the H1B, L1 or O1 Visa. If you have close relatives who are US citizens or Green Card holders, they can sponsor your immigration through family-based visas including the Immediate Relative Visa or the Family Preference Visa.
For students looking to immigrate to the US, you may apply for the F1 Visa. For entrepreneurs and investors, the E2 and EB5 Visa offer suitable routes.
"I'm very happy with the standard of training received on the OISC Level 1 course, i passed my exam. Thank you!"
"My application was approved and a huge weight has been lifted from our shoulders this year "
"We used this service for the spouse visa extension application to assure that all the information was valid and correct."
Documents Needed to Move To The US From India
Overview
Each visa category has its own set of documentation needed when applying. For instance, work visas may require a job offer from a US employer, while family-sponsored visas necessitate proof of the relationship with the sponsoring relative. It is rucial to gather all the necessary documents and meet the eligibility criteria for your chosen visa type otherwise your application could be delayed or rejected.
Work Visas Documentation
H1B Visa: Job offer from a US employer, proof of educational qualifications and an employment contract.
L1 Visa: Proof of employment with a qualifying organization, a detailed job description and proof of intercompany relationship.
O1 Visa: Evidence of extraordinary ability or achievement, recommendation letters from experts in the field and documentation of significant contribution..
R1 Religious Worker Visa: Form I-129 filed by the U.S. religious organisation to establish eligibility. Employment letter outlining the religious worker's role and term.
Family-Sponsored Visas
Immediate Relative Visa and Family Preference Visa: Proof of the familial relationship (e.g., birth certificates, marriage certificates). Affidavit of Support (Form I-864) from the sponsoring relative. Proof of the sponsoring relative's US citizenship or Green Card status.
K1 Fiancé(e) Visa: A completed Form I-129 filed by your US fiancé(e). A valid passport, birth certificate and police clearance certificate. A medical examination report may be required from an approved physician and evidence of financial support (including a recent tax return from the US sponsor).
Student Visas
F1 Visa: Form I-20 issued by the US educational institution. Proof of financial resources to cover tuition and living expenses.  Proof of intent to return to India after completing studies.
Investor Visas
E2 Visa: Investment capital documentation, a detailed business plan and proof of ownership and control of the business.
EB5 Visa Documentation: Evidence of the investment amount and job creation, business documentation and proof of lawful source of funds.
P Visas
Depending on the P visa category (P1, P2, or P3), the applicant must provide evidence of their qualifications and achievements in their field. This may include awards, recognitions, and press coverage.
Certain visas may require additional documentation due to specific circumstances. For some visa categories, such as immigrant visas, you may need to undergo a medical examination by an approved panel physician.
Background checks and police clearances may be necessary for certain visa types, especially if you have lived in multiple countries.
You may be required to attend an interview as part of your application. If required, ensure that you bring all of the necessary documentation in order to prevent delay or denial of your visa. This includes your appointment letter, passport, two matching photographs in colour, and any further supporting documents for your application. This may include specialised qualifications, certifications, or licenses in your field, to demonstrate your expertise to US authorities.
Tips for a Smooth Immigration Process
For Indian citizens seeking to immigrate to the US, a successful journey begins with a clear understanding of the different visa types available. Whether you're pursuing a family-sponsored visa, an employment-based visa, or another category, knowing the intricacies of each can make the process smoother.
The success of your immigration process is largely dependent on ensuring you have the required documentation filled out correctly. It is vital to maintain clear and organised records throughout the entire process in order to provide yourself with the best possible chance of success.
Navigating the US immigration system can be challenging, but it can be made significantly easier with professional guidance. Consulting with immigration experts who specialise in Indian immigration to the U.S. can provide valuable insights and ensure that every aspect of your application aligns with visa regulations.
Whether it's choosing the right visa, preparing a comprehensive application package, or staying updated on evolving immigration laws, the experts at Total Law can help to streamline the journey and enhance your chances of success.
The US immigration system can be complex, but with the right guidance, you can achieve your goal of moving to the US from India. Total Law is here to help you navigate the process, ensuring that every aspect of your immigration journey is handled professionally and efficiently.
Whether you are pursuing education, career opportunities, or joining family members, understanding the Visa options, requirements, and special considerations is essential. Total Law, with its expertise in citizenship and immigration services, is your trusted partner in making this transition seamless and successful.
Contact Total Law at +1 844 290 6312 to begin your journey from India to the US. Our team of dedicated immigration professionals are ready to assist you at every step of the way.
Advice Package
Comprehensive immigration advice tailored to your circumstances and goals.
Application Package
Designed to make your visa application as smooth and stress-free as possible.

Fast Track Package
Premium application service that ensures your visa application is submitted to meet your deadline.
Appeal Package
Ensure you have the greatest chance of a successful appeal. We will represent you in any case.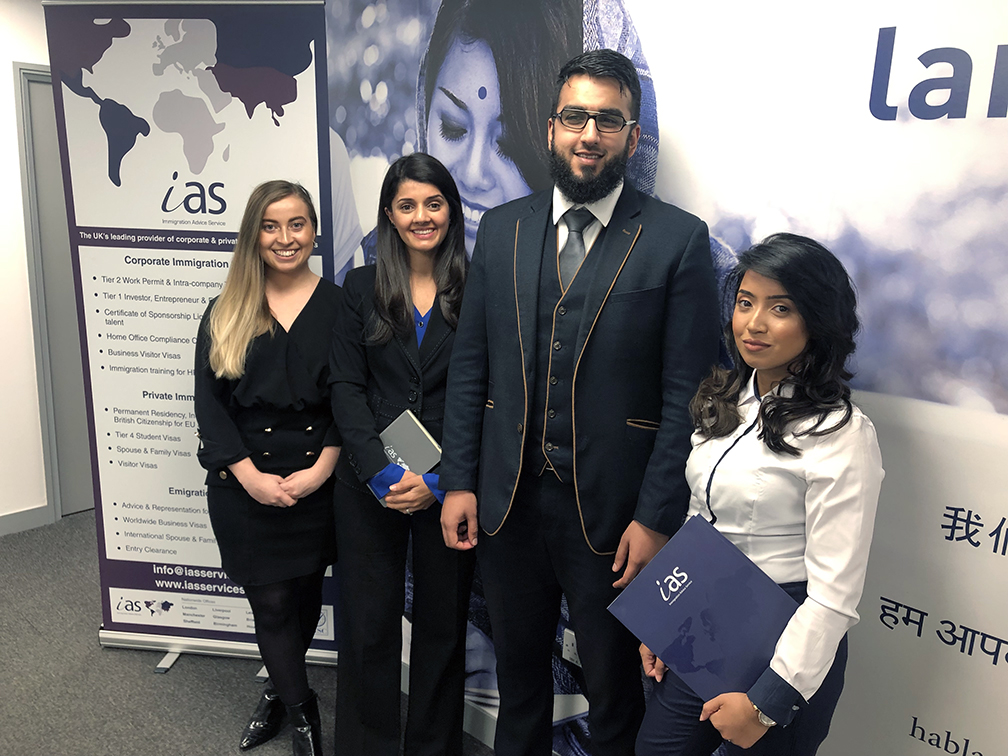 The Advice Package
During this untimed Advice Session with our professional immigration lawyers in London, you will receive our comprehensive advice, completely tailored to your needs and your situation.
Request the Advice Package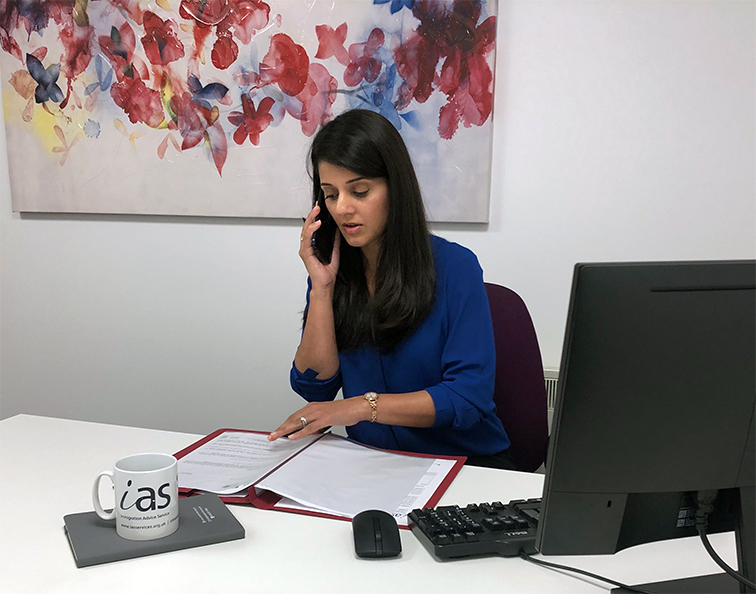 The Application Package
With our Application Package, your dedicated immigration lawyer will advise you on your application process and eligibility. Your caseworker will then complete and submit your forms to the Home Office on your behalf.
Request the Application Package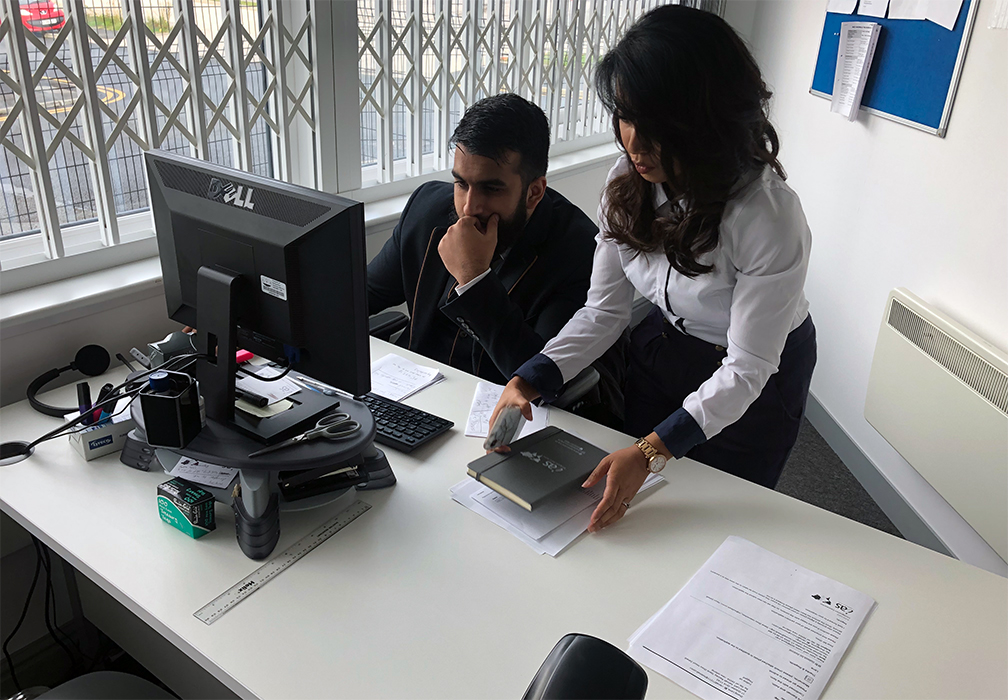 The Fast Track Package
Our Fast-Track Application Package is a premium service for those who need to submit their application in time with their deadlines. Your case will become a top priority for our lawyers and you will benefit from our highest-quality services.
Request the Fast Track Package
The Appeal Package
By choosing our Appeal Package, you can rely on our lawyers' legal knowledge and experience to ensure you have the highest chance of a successful appeal. We will also fully represent you in any hearings/tribunals.
Request the Appeal Package
Related pages for your continued reading.
Frequently Asked Questions
The eligibility criteria for a Green Card (permanent residency) can vary depending on the specific category you are applying under. Reach out to an immigration for advice.
The cost of studying in the USA can vary widely depending on factors like the university, location, program of study, and whether you are an undergraduate or graduate student. Tuition, living expenses, and healthcare costs should be considered when planning your budget.
The cost of living varies significantly across different US cities and states. Large areas typically have higher living costs, including housing, transportation, and groceries. Smaller towns and rural areas generally have a lower cost of living.