Political Asylum In The UK: How To Claim It
Those who flee their countries for fear of political persecution can seek asylum in the UK. Political asylum allows individuals the right to live in a foreign country when they have had to leave their own country out of well-founded fear.
Those who seek asylum can receive legal assistance with their asylum claims by contacting Total Law today. At Total Law, we are experts in immigration law and can help asylum seekers find safety. Contact us today at 0333 305 9375 to get started.
Political Asylum In The UK: An Overview
A person who has left their country of origin and formally applied for asylum in another country but has not had a decision made on their application
A person seeking asylum aims to become a refugee in the country where they apply for asylum. People who claim political asylum are fleeing their origin country for fear of political persecution.
Persecution like this needs to be due to the following:
Race.
Religion.
Nationality.
Political opinion.
Any additional factors that could place a person at risk due to the cultural, political, social, or religious structure in the origin country, including gender identity, gender, and sexual orientation.
Applicants who want to obtain political asylum in the UK need to apply through the UK government Home Office. Eligible applicants need to have left their origin country and be unable to return due to a well-founded fear of persecution.
By the end of 2021, an estimated 89.3 million people worldwide were forcibly displaced. 27.1 million of these people were refugees; however, 53.2 million were internally displaced inside their origin countries.
A massive 72% of refugees in the world live in countries that neighbour their origin countries, and these are often developing countries. Of all the refugees in the world, the UK is home to approximately only 1% of the 27.1 million refugees displaced across the world in 2021.
Of all those seeking asylum worldwide, 41% are children. The countries that produce the most refugees all have poor human rights or ongoing conflicts, meaning that these countries produce high quantities of political asylum seekers who are fleeing these situations and seeking safety.
However, the UK asylum system is very complex and very strictly controlled. Those seeking asylum need to provide evidence to obtain protection; however, despite the complexity of the UK system, 76% of all initial decisions in the UK in June 2022 were successful.
That being said, the Home Office can take months or years to decide on a case, and there is a backlog of cases. However, a successful asylum case results in refugee status lasting five years.
Those who do obtain UK refugee status contribute massively to the UK. With around 1,200 medically qualified refugees recorded on the British Medical Association database, it costs only £25,000 to support a refugee medical professional for UK practice. Meanwhile, training a new doctor in the UK can cost up to £250,000.
Similarly, children with refugee status contribute positively to UK schools, allowing for more successful integration of refugee families into their local communities.
"I'm very happy with the standard of training received on the OISC Level 1 course, i passed my exam. Thank you!"
"My application was approved and a huge weight has been lifted from our shoulders this year "
"We used this service for the spouse visa extension application to assure that all the information was valid and correct."
Is Political Asylum Different Than Other Asylum Routes?
Political asylum is the most common form of asylum sought in the UK. It simply describes the situation that has brought about the individual's need to seek asylum.
Political asylum UK cases are defined by a person's inability to return to their home country due to fear of persecution for one of many reasons. This could be due to race, religion, gender, sexuality, political opinion, and more. Additionally, it could be due to ongoing conflicts and wars.
Asylum cases are primarily sought by political asylum seekers.
In the UK, safe and legal routes are the most imperative law that surrounds political asylum cases. A safe and legal route for the UK regards the journey made by the individual, which is formally approved by the government.
This means that the Home Office has approved these routes.
There are three safe and legal routes to asylum in the UK at the time of writing; these are:
The Refugee Resettlement Programmes.
Nationality Specific Immigration Routes (e.g., The Ukrainian and Afghan immigration routes).
Each of these routes varies in its criteria and will grant applicants different statuses and conditions associated with the route.
What Is The Eligibility Criteria For UK Political Asylum Seekers?
Overview
To be able to stay in the UK as a refugee, applicants need to be able to prove that they are unable to safely live in any part of their own country due to a fear of persecution.
If the applicant is stateless, then their country is considered to be the country in which they usually live.
The type of persecution they face must be due to the individual's race, nationality, religion, or political opinion. It could also be due to any factor that could put the individual at risk due to the religious, social, cultural, or political situation in their country. This includes factors such as the individual's sexual orientation, gender, and gender identity.
Additionally, to be eligible for international protection, the applicant must have failed to obtain protection from the authorities present in their own country.
Some factors may result in a claim not being considered (or the applicant being viewed as not eligible); these include:
The applicant is from an EU country.
The applicant travelled to the UK via a safe third country.
The applicant has a connection to a safe third country where they would be able to claim asylum.
It is important to keep in mind that a safe third country is a country that fits one of the following criteria:
The applicant is not a citizen of said country.
The applicant would not be harmed in said country.
The applicant would not be sent to another country where they would be harmed.
Family Eligibility
Applicants can include their partner and children who are under the age of 18 as their dependents in their application. This, however, is only possible if these family members are with the applicant in the UK.
Should the applicant's application for asylum be successful, the dependent's name on the application will typically be able to stay in the UK for the same amount of time as the primary applicant. However, while the primary applicant will obtain refugee status, their dependents will not. If the dependents wish to apply for refugee status, they need to make their asylum claim.
Political Asylum In The UK: How To Claim It
Overview
Those making an application for political asylum in the UK will need to obtain documents for themselves and their dependents, ready for their asylum screening interview.
These documents include the following:
Passports and additional travel documentation.
Identification documents, such as ID cards, school records, birth certificates, and marriage certificates.
Any additional documentation that may aid in the application
If the applicant is already in the UK at the time of their application, they will need to prove their UK address. However, what information they need to prove this will depend entirely on their living situation—if they are living in their accommodation or if they are living with someone else.
Those who are living in their accommodations will need to provide documents that present their full name and address, such as:
A bank statement.
A housing benefit book.
A tenancy agreement.
A council tax notice.
Household bills.
However, if the applicant is living with someone else, they will need to provide information relevant to this, such as:
A recent letter, one that is less than three months old, from the person with whom they are staying confirms that the applicant has that person's permission to stay.
A document(s) that shows the full name and full address of the person that the applicant is staying with. This could be a council tax notice, a tenancy agreement, or a household bill.
How To Register A Claim
Asylum claims are registered at a screening. This is a meeting with an immigration officer where the applicant informs them of their case. This screening will be conducted at the UK border, should you claim asylum as soon as you arrive in the country. However, it is also possible to be screened for asylum once inside the UK if the applicant becomes eligible for asylum later on.
At a screening interview, the applicant can expect the following to occur:
Have their photograph taken (biometrics).
Have their fingerprints taken (biometrics).
Have an interview to check who they are and where they have come from.
At this interview, the applicant can explain why they are claiming asylum. It is advisable to bring written evidence to this meeting to support a claim, if possible. Bring any additional documents required.
Applicants need to say if they or their dependents are taking medication, and then give relevant medical information regarding this.
However, if the applicant is applying for asylum while already in the UK, they must call up the asylum intake unit. They will call back and ask simple questions regarding the applicant and their family. At this stage, the applicant should not expect to be asked why they are claiming asylum.
The call can take up to thirty minutes, and the applicant does not have to make an appointment if they do not have anywhere to live. They should call up the asylum intake unit to learn what asylum registration locations they should go to and what their opening hours are.
What To Expect After The Asylum Claim Has Been Submitted
After the screening interview, the Home Office will review the case and decide whether or not it can be considered in the UK. The applicant will then be sent an asylum registration card to their address in the UK.
Applicants should also expect to be sent an asylum questionnaire. Should they get one, this needs to be filled out and returned by the deadline as appropriate. If it cannot be filled in, the applicant needs to call the asylum team at the Home Office and inform them.
However, if the claim cannot be considered in the UK, the applicant will be sent to a safe country that will consider the asylum claim. This is likely to happen for those who have travelled through a third safe country to get to the UK or those who may have a connection with another country where they could claim asylum.
A safe country is considered one that fits the following requirements:
The applicant is not a citizen of this country.
The applicant will not be harmed in this country.
The applicant will not be sent to another country where they could be harmed.
The Home Office can choose to send an applicant to a safe country either after the screening process or after the asylum interview, depending on the situation.
However, if the Home Office is unable to place the applicant in another safe country, then the case will be considered in the UK instead, and the applicant's case will be handed over to a caseworker.
Claiming Political Asylum, And Family & Dependents
It is best for those who have dependents to include their dependents on their initial asylum claim. Dependents on asylum applications are not required to provide any additional evidence of their relationship to the primary applicant.
However, a dependent who is not dependent on an asylum claim (if they meet one of the criteria of the Asylum Support Regulations 2000, Regulation 2). Yet, they will need to provide evidence that shows their relationship with the primary support applicant is genuine. The level of evidence required and considered acceptable will vary depending on the circumstances.
A couple who have fled persecution may not be able to provide a marriage certificate unless the marriage has taken place since arriving in the UK.
On the other hand, an applicant who applied for asylum successfully and obtained refugee status can also apply for a refugee family reunion. Those considered refugees, or who have already been granted refugee status or humanitarian protection for five years in the UK, can apply for family reunions in a request to be reunited with family who are outside of the UK.
However, family reunion applications are only valid for immediate family members, such as partners and children under the age of 18, who are unmarried.
It is possible to reunite with non-immediate family members via other applications; however, these can be more difficult.
These routes are only available to those who have received a decision on their asylum claim in the UK. Those who have not yet received a decision on their asylum claim cannot apply for a family reunion. Those under 18 are also not able to apply through this route.
Our Total Law Immigration Solicitors Can Help You Claim Asylum.
Seeking political asylum in the UK is a complex and difficult process that can be tricky and long-winded. This is why it can be useful to have an immigration lawyer on hand to help throughout the process.
Here at Total Law, our immigration lawyers are well-versed in asylum cases and can aid in many aspects of the asylum process. Give us a call today at 0333 305 9375 to get started.
Advice Package
Comprehensive immigration advice tailored to your circumstances and goals.
Application Package
Designed to make your visa application as smooth and stress-free as possible.

Fast Track Package
Premium application service that ensures your visa application is submitted to meet your deadline.
Appeal Package
Ensure you have the greatest chance of a successful appeal. We will represent you in any case.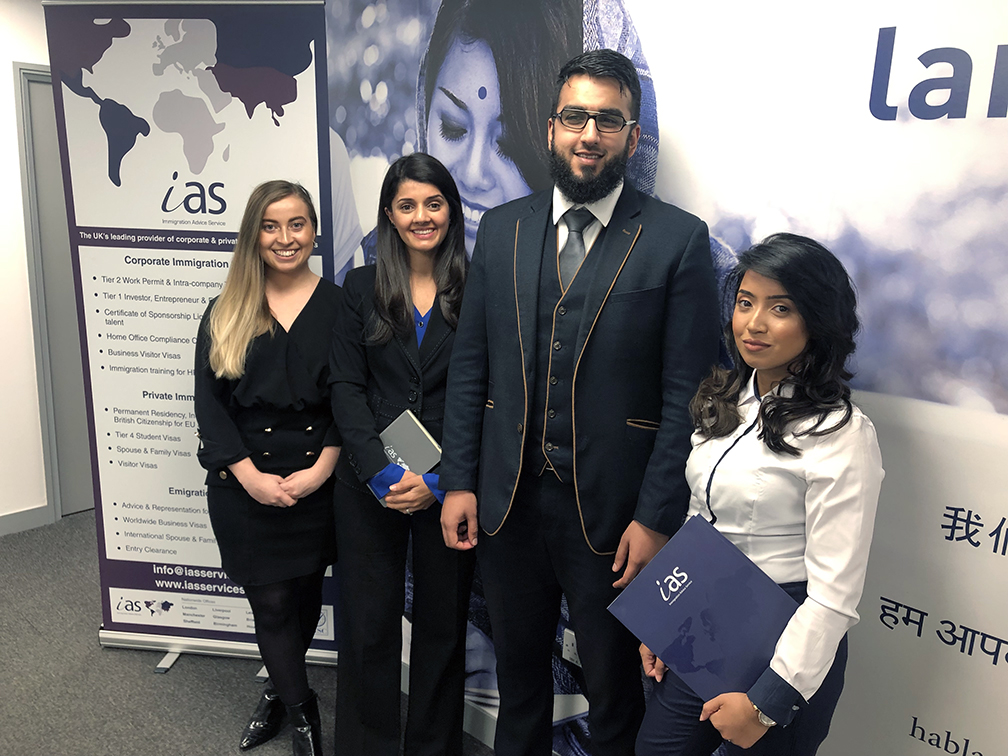 The Advice Package
During this untimed Advice Session with our professional immigration lawyers in London, you will receive our comprehensive advice, completely tailored to your needs and your situation.
Request the Advice Package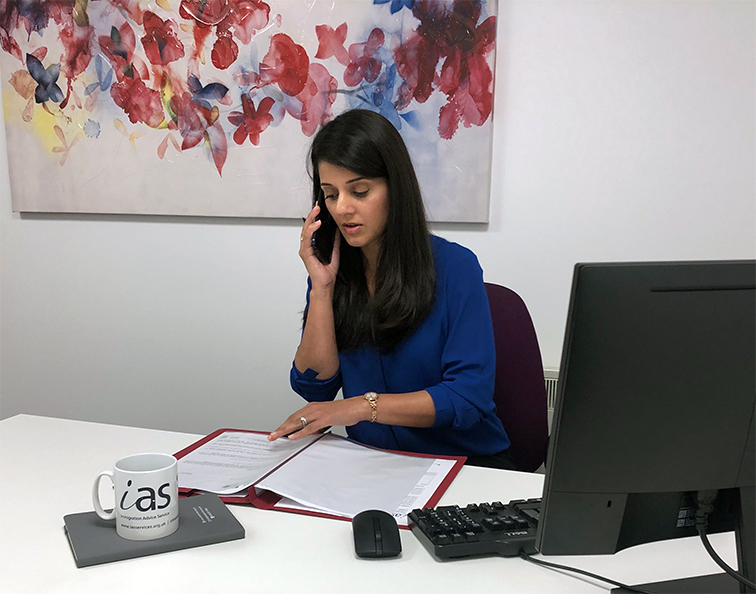 The Application Package
With our Application Package, your dedicated immigration lawyer will advise you on your application process and eligibility. Your caseworker will then complete and submit your forms to the Home Office on your behalf.
Request the Application Package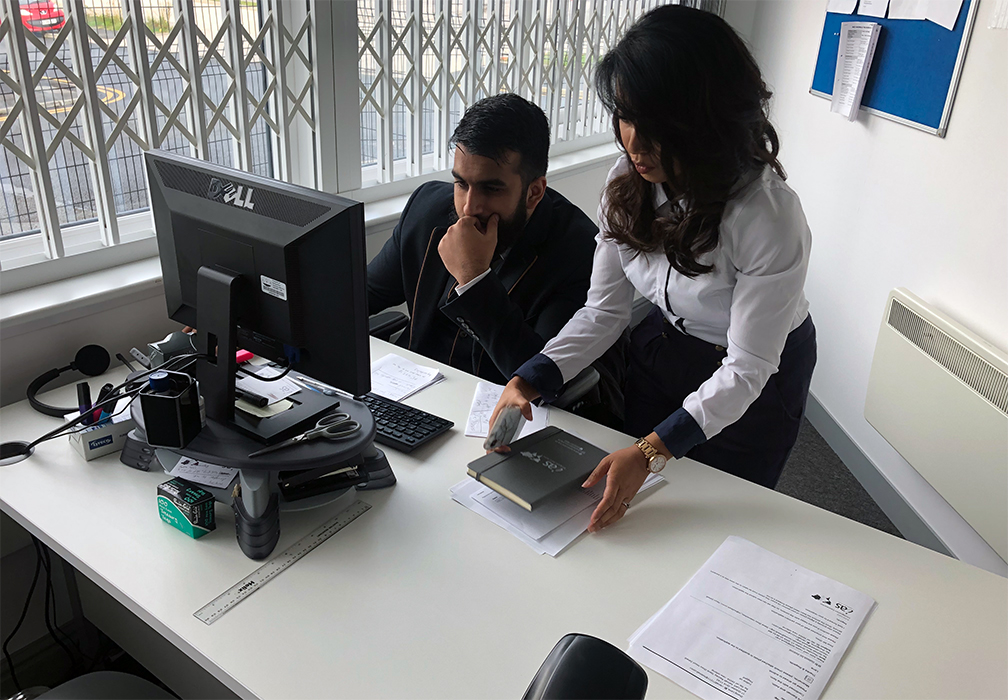 The Fast Track Package
Our Fast-Track Application Package is a premium service for those who need to submit their application in time with their deadlines. Your case will become a top priority for our lawyers and you will benefit from our highest-quality services.
Request the Fast Track Package
The Appeal Package
By choosing our Appeal Package, you can rely on our lawyers' legal knowledge and experience to ensure you have the highest chance of a successful appeal. We will also fully represent you in any hearings/tribunals.
Request the Appeal Package
Related pages for your continued reading.