Portugal Visas & Immigration
Moving to Portugal is a decision that needs several considerations. You need to choose which kind of visa is suitable for your condition.
Total Law can help you to move to Portugal. Call us on +44 (0)333 305 9375 or message us online.
Moving to Portugal Overview
Because Portugal has one of the lowest expenses of living in Europe, it is a popular choice for those looking to relocate to Europe.
In addition, you will be entitled to free healthcare as well as quality education, and if you stay there for an extended period of time, you will have the same rights as other EU citizens.
Moving to Portugal as a citizen from a country that is a member of the European Union or the European Economic Area does not need you to seek a visa if you are an EU citizen. If you want to remain longer than 3 months, you are required to submit an application for a registration certificate. The application can be submitted to the local Council.
Moving to Portugal as a citizen of a country that is not a member of the EU requires you to submit an application for a national (long-term) visa. These visas typically have a validity period of more than 1 year and can open the way for permanent residence in Portugal.
"I'm very happy with the standard of training received on the OISC Level 1 course, i passed my exam. Thank you!"
"My application was approved and a huge weight has been lifted from our shoulders this year "
"We used this service for the spouse visa extension application to assure that all the information was valid and correct."
What Are The Types Of Portugal Visas?
There are several types of Portugal Visas:
Portugal Golden Visa
This is a residency program that allows people to acquire permanent residency in Portugal in exchange for financial investment. It is called the Portugal Golden Visa program. This program is sometimes referred to as the residence permit for investment activity (ARI). In addition, people who participate in the Portugal Golden Visa program are given the option to become permanent residents of Portugal or a citizen of Portugal in a period of just 5 years.
Portugal D7 Visa
People who are financially self-sufficient are eligible to apply for the Portugal D7 visa, which is also referred to as the Passive Income Visa. Retirees and investors both have the potential to apply for this type of visa. To qualify for the D7 visa, applicants must demonstrate that they have purchased or rented residential property in Portugal. In addition to this, they must demonstrate a passive income of at least €760 every month.
If you are successful in receiving your new Portugal D7 Visa, it will be valid for 2 years from the date of issuance. You will then have the option to renew it for an additional 3 years. You will have the chance to apply for residence in Portugal after 5 years.
Portugal Student Visa
If you have been accepted into a higher education program in Portugal, you need to submit an application for a student visa. If you want to stay in Portugal for more than 3 months for your academic program, you will probably be required to get a student visa. The validity of a student visa is for 1 year.
Portugal Tech Visa
Companies who are interested in bringing highly skilled workers and specialised staff to Portugal may take advantage of a program called the Portugal Tech Visa. The application and immigration processes are going to be simplified as a result of this initiative.
The purpose of the "Tech Visa" is to make it easier for highly skilled people who work in the area of technology and who are not citizens of the European Union to apply for employment in Portugal, which is being established by Portuguese businesses. It is valid for 2 years.
Portugal Startup Visa
The Startup Visa of Portugal is designed for businesspeople who aim to start new ventures inside the nation. After submitting an application to the IAPMEI, an organisation that sponsors programs for entrepreneurs, you must next present an innovative company proposal and launch a startup in partnership with a Portuguese business incubator. After completing the requirement, the visa can be issued. A Portugal startup visa is valid for 6 months.
Portugal D2 Visa
Foreign investors that purchase a local business, acquire a part in that business, or establish a branch of an already established legal entity are eligible for the D2 visa. When applying for a D2 business visa in Portugal, the applicant is eligible to get a residence permit for themselves and their family members, provided that they meet certain requirements.
The D2 visa falls under the classification of Portugal's long-term visa program. You are able to enter Portugal as well as the 26 other countries that make up the Schengen region with the Portugal D2 visa. The Portugal D2 visa is valid for 4 months.
Portugal Visit Visa
One of the varieties of Schengen Visas that are available to Portuguese citizens is known as the Tourist Visa. It is provided to people who wish to visit Portugal as tourists but come from a nation that does not have a visa-free agreement with Portugal. It is valid for a maximum of 3 months and is only valid for a limited period of time. If you are granted a Portugal Tourist Visa, you will also be permitted to go to any other Schengen Area countries in which Portugal participates.
Choosing The Right Portugal Visa
Choosing the right visa according to your condition can be good for your future while living in Portugal. If you want to stay in Portugal for less than 3 months, you can go for a Portugal Schengen Visa. If you want to remain for longer and become a permanent resident, there are D1 Visa, D6 Visa, or Portugal Golden Visa options.
The Famous Portugal Golden Visa Program (D9)
This is a Portugal investment visa which allows people to move to Portugal with a minimum investment of €500,000. Once you get the visa, you can require a permanent residence card.
Eligibility
There are several choices to be eligible to apply for a Golden Visa:
You may also qualify for the visa by making a minimum financial commitment of 1.5 million Euros.
You can generate work opportunities in Portugal. Either you invest an initial investment of €500,000 in a local firm and create not fewer than 5 new full-time employees over the following 3 years, or you may create a minimum of 10 new full-time roles in a business that you own. Both of these options are available to you.
You have the opportunity to contribute at least €250,000 to the protection of Portugal's national heritage or at least €500,000 to the country's research and development efforts.
Requirements
These are the requirements:
Fill out the application form
Passport
2 photographs that are the appropriate size for a passport and meet the criteria for obtaining a visa for Portugal
Documentation demonstrating possession of health insurance that is acceptable in Portugal
Evidence that the individual has not been convicted of a crime in the past. You must provide a certificate from any nation in which you have resided for more than 1 year. The certificate must have been granted by the appropriate authorities within the most recent three months and then translated into Portuguese before it can be considered valid
A sworn affirmation under oath that you will hold on to your investment for no less than 5 years is required
Payment receipt from the ARI site.
Portugal D2 Visa Option
D2 Visa is for business people outside the EU that want to build a business in Portugal to improve the local economy. You can prove that you have a company in Portugal or have the funding to build a company there.
Eligibility
If an applicant meets any one of the following criteria, they are eligible to submit an application for a D2 visa:
Acquire a share in a Portuguese firm or buy a Portugal company
Currently operate businesses in other countries, with the intention of establishing a subsidiary in Portugal
Attach a detailed business plan for the new firm you want to start in Portugal
The criteria for businesses are not very stringent; an applicant may choose any industry, and there are no minimum standards for profitability or the number of employment created.
However, applicants are required to demonstrate not only that your proposed companies will contribute positively to Portugal's economy and society but also that they have sufficient financial resources to invest in your businesses as a direct result of your business ideas.
Requirements
The required documents to apply for D2 Visa:
A visa application that has been filled out
2 colour pictures measuring 3 by 4 centimetres each
A passport and a copy of the passport
A statement from the bank
A legally binding agreement for the purchase, lease, or exchange of a rental property in Portugal
A certificate stating that there are no criminal records that have been apostilled
A licence to do background checks on criminals in Portugal
Insurance for medical care
A plan for the business
Founding papers and financial accounts in the event that the business is already operational
If the business has not yet been established, a declaration from the Bank of Portugal indicates the amount of money that is available to establish a company.
Portugal D1 Visa
The D1 visa for Portugal is an official document that allows you to engage in paid employment in the nation for a particular period of time. You can find a job in Portugal and get a work visa to stay there.
Eligibility
You must already have a job offer to work in Portugal.
Requirements
The requirements to get Portugal D1 Visa are:
A letter of invitation from the Portuguese firm that recruited you, including details on the specifics of your employment and the length of the contract;
A passport that is valid and that has at least three months left to run on it from the day that you enter Portugal;
A recent picture (sized 3 by 4 inches);
A duplicate of your professional identification card;
Certificate from a doctor stating that you do not suffer from any communicable diseases or any other medical conditions that might endanger the general population's health in Portugal; and
You must have health insurance that is valid for at least 30 days beginning on the day you enter Portugal;
Visa payment proof.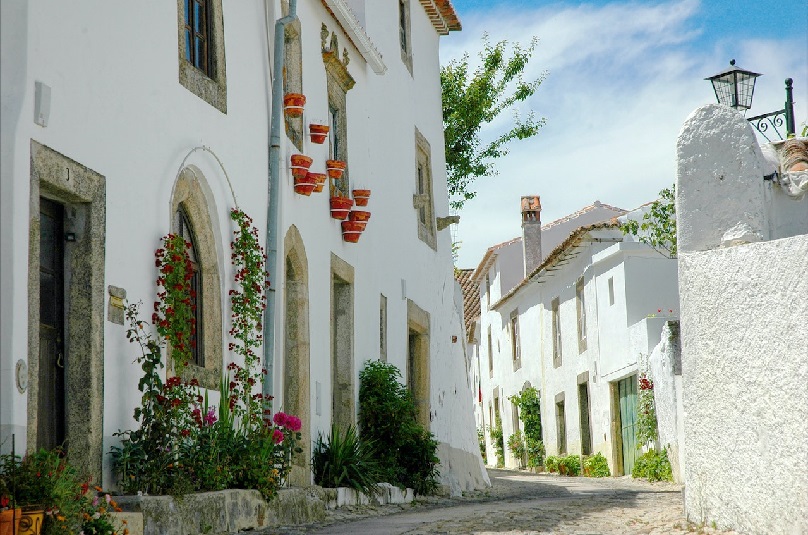 Portugal D6 Visa
You are eligible to apply for the Family Reunification Visa or D6 Visa for your family members if you are a lawful resident in Portugal, which means that you have either arrived in the country on another visa or have established citizen status as an EU citizen. If your application is approved, you will be able to bring your family members, such as your spouse or children, to live with you in Portugal.
Eligibility
You must provide evidence that you have the status of your family members to advance to the first step of the D6 Visa or Portugal Family Reunion Visa application process.
You are only required to be a resident of Portugal to submit an application for a family reunion visa; having Portuguese citizenship is not necessary.
Requirements
Documents needed for Portugal residents:
Documents proving a family member's right to live in Portugal, known as a résidência document.
The NIF number for each member of the family that has a residence in Portugal.
A copy of a recent bank statement from Portugal is required as proof of sustenance.
Confirmation proving your current residence, such as a property deed, a leasing agreement, or an Atestado de Residência.
The documentation required for a member of the family to get residence in Portugal:
Check your criminal history which is valid for three months and a certified copy of your passport for each of the countries in which you have resided for more than a year.
Original copy of a marriage certificate.
Visa Fee.
Study Visa In Portugal
You need to have a Portugal student visa if you're accepted into higher education there. If your course is longer than 3 months, you might need a student visa and a resident permit.
Eligibility
There are several eligibility criteria for this visa:
You must provide proof of acceptance from the university
You must satisfy the health requirements
You must have access to sufficient funds for living in Portugal.
Requirements
You are required to submit:
Your current and valid passport (or other acceptable travel document).
Letter of acceptance (LoA) from the college or institution that you attend.
Evidence that you have already paid the required tuition costs. If you are the recipient of a scholarship, you must submit a letter from your school.
2 recent photos that are passport size.
Application form for a student visa to Portugal. In most cases, this will be taken care of for you by the Embassy.
Evidence that you have the financial resources to support yourself throughout your stay. This might be in the form of bank records, a scholarship, evidence of financial assistance, or evidence that you are being sponsored.
Verification that you have a place to stay in Portugal. This may be in the form of a leasing contract, a letter from a Portuguese citizen with whom you will be living, or accommodation from your institution (such as dormitories).
A Certificate of Clearance from the Criminal Records Bureau.
Evidence that you are covered by a Schengen travel health insurance policy. After you have arrived in Portugal, you will furthermore be required to get suitable health insurance from a non-government organisation.
Portugal Schengen Visa
You need a Portugal Schengen Visa if you are a citizen of non-EU nationality. You can use this visa for travelling, business, study visits, or medical treatment.
Eligibility
In order to apply for Portugal Schengen Visa, these are the eligibility criteria:
Your trip must be less than 3 months
You have European medical insurance
Requirements
Schengen Visa application form
Two recent photographs in passport size
Valid passport
Travel itinerary and flight documents
Having health insurance with minimum coverage of €30,000
Proof of accommodation while in Portugal
Proof of financial sources as a piece of evidence you have enough financial means during your stay
If you visit a relative, you must show proof of invitation and your relationship with them
Proof of your civil status
Evidence of employment such as employment contract or business licence
Letter of consent from legal guardian or parents for children.
Permanent Residency In Portugal
You have the ability to work, live, and do business in Portugal as long as you have a permanent residency card. In order to keep your status, it is not essential to actually reside in Portugal.
After 5 years of having a residence permit, you are eligible to submit an application for permanent residency. However, you must meet several requirements to get a permanent residency card.
In order to be eligible for a residence card that is valid for life in Portugal, you will first be required to get a temporary residence visa. You are eligible to apply for permanent residency once you have maintained your status for a period of 5 years.
Portugal residence permits may be acquired by either the completion of studies or work or through marriage to a Portuguese national for the purpose of reuniting a family. In addition, your may qualify for this status if they have a source of passive income and dwelling inside the nation or if they participate in a state investment program.
It takes 8 to 10 months to get residency permits using the investment route. Investors are subject to fewer restrictions than those seeking a residence visa for another reason. A residence permit via investment only needs 7 days a year to live in Portugal, while the other routes need 183 days. Investment starts from €250,000.
Portugal Citizenship
Portugal Citizenship offers the freedom to live, work, and study in any EU country, as well as entry to 188 countries and territories across the globe without the need for a visa or the ability to get one upon arrival.
The majority of people who are eligible to apply for Portuguese citizenship include individuals who are descended from Portuguese grandparents or parents, people who marry a Portuguese national or enter into a civil union with a Portuguese national, or those who were born on Portuguese land.
Benefits of Moving To Portugal
Great Visa Condition
If you wish to live and work in Portugal, obtaining a long-term visa is not too difficult, and these visas may serve as a stepping stone to permanent residency if you want to remain in the country after the first 2 years are over. In addition, given that Portugal is a member state of the Schengen region, your visa will allow you to travel freely across the rest of Europe.
Cost of Living
You'll find that the cost of living in Portugal is substantially cheaper than in other significant Western European nations, but you still receive a similar quality of life when it comes to fundamentals such as infrastructure and medical care. Portugal is known for its inexpensive wine, but you'll also discover that the cost of living in Portugal is significantly lower overall.
European Standard Life Quality
In Portugal, life moves at a more leisurely pace, and the culture recognises the need of maintaining a healthy equilibrium between work and play. You are never too far away from a beach or a tavern that serves delicious cuisine and wine of high quality. There is a thriving arts community as well as a wide variety of outdoor activities like surfing, hiking, and scuba diving.
How Can Total Law Help?
You need to be aware that there are certain Portugal visa requirements that you need to fulfil to be eligible to submit an application.
In addition to that, throughout the application process, you are expected to present all essential documents, and you must pay attention to them if you want to submit a visa application with a minimal mistake margin.
You can reach out to our immigration lawyers because we have a lot of expertise in assisting people to get Portugal visas, and they can direct you through the application procedure. We will assist you in selecting the sort of visa that is most suitable for you, and we will also help you in compiling all of the necessary papers that are required for the type of visa that you choose.
Contact us online or call our headquarters in the UK at +44 (0)333 305 9375 right away to learn more about the many ways in which we may assist you, as well as our other services.
Advice Package
Comprehensive immigration advice tailored to your circumstances and goals.
Application Package
Designed to make your visa application as smooth and stress-free as possible.

Fast Track Package
Premium application service that ensures your visa application is submitted to meet your deadline.
Appeal Package
Ensure you have the greatest chance of a successful appeal. We will represent you in any case.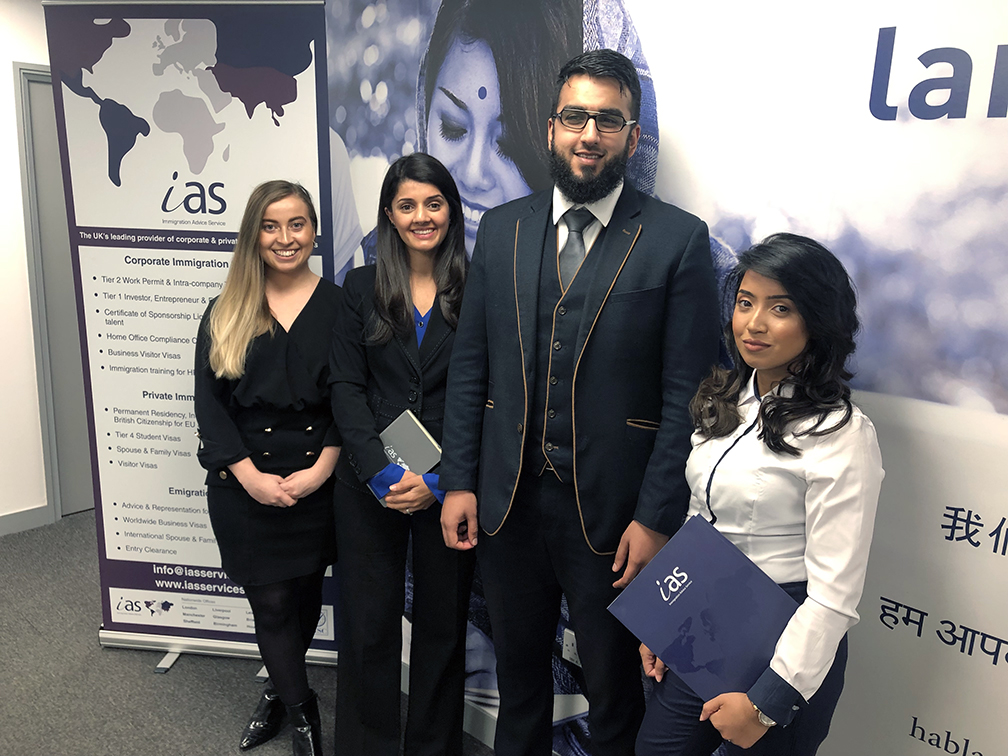 The Advice Package
During this untimed Advice Session with our professional immigration lawyers in London, you will receive our comprehensive advice, completely tailored to your needs and your situation.
Request the Advice Package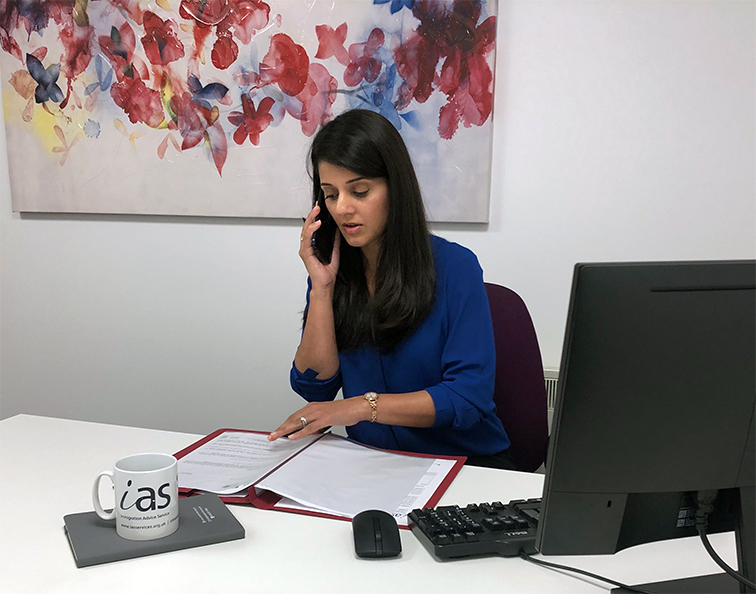 The Application Package
With our Application Package, your dedicated immigration lawyer will advise you on your application process and eligibility. Your caseworker will then complete and submit your forms to the Home Office on your behalf.
Request the Application Package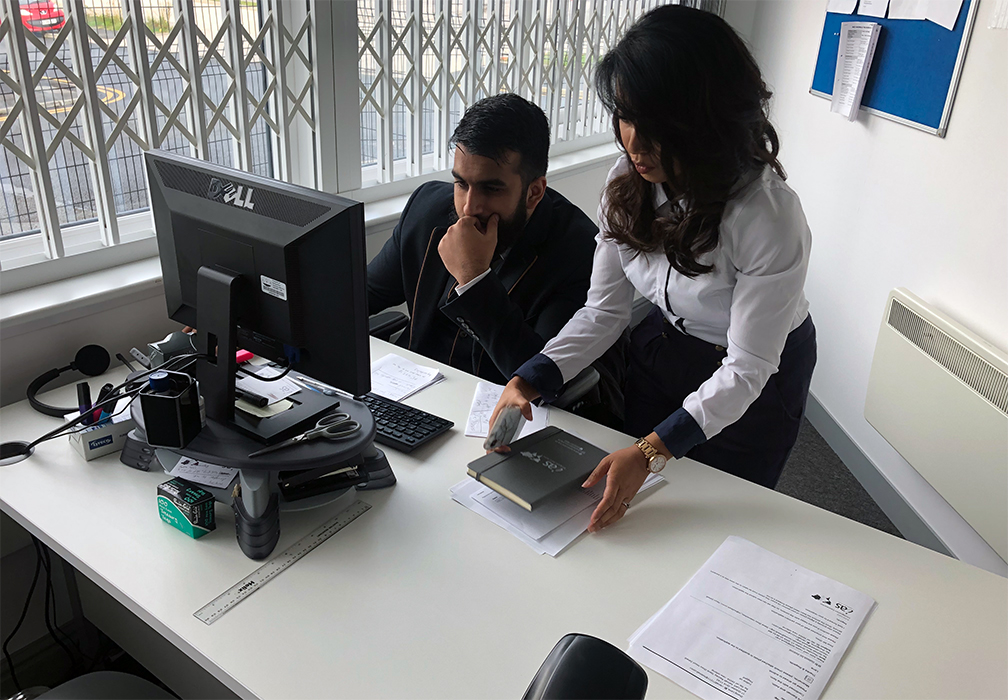 The Fast Track Package
Our Fast-Track Application Package is a premium service for those who need to submit their application in time with their deadlines. Your case will become a top priority for our lawyers and you will benefit from our highest-quality services.
Request the Fast Track Package
The Appeal Package
By choosing our Appeal Package, you can rely on our lawyers' legal knowledge and experience to ensure you have the highest chance of a successful appeal. We will also fully represent you in any hearings/tribunals.
Request the Appeal Package
Related pages for your continued reading.
Frequently Asked Questions
Contacting the EURES services in your home country will equip them to provide you with the most recent information on the employment landscape in Portugal before you make the decision to relocate there in search of work.
If you are not a resident of Portugal but have an NIF number, you are eligible to open a bank account in Portugal using their internet banking system. In this scenario, once you have handed in your paperwork, the Portuguese bank may request that you participate in a video conversation with a representative from the institution.
The Portuguese education system begins with early childhood education in nurseries and kindergartens, continues with primary and secondary education in schools, and culminates with postsecondary education in Portugal's institutions. From the age of 6 till the age of 18, students are required to attend school. After that, students have the option of continuing their education at a university or searching for employment.