UK Fiance Visa
If you want your foreign partner to come to the UK so you can get married, they might be eligible for the UK Fiance Visa. If their application for it is successful, they will be able to relocate to the UK.
To receive assistance with applying for the UK Fiance Visa, call our immigration lawyers today on 0333 455 3524.
What is the UK Fiance Visa?
The UK Fiance Visa is intended for foreign citizens who are in a relationship with UK citizens or settled persons. It enables them to enter the UK to get married or enter into a civil partnership.
The Fiance Visa is granted for six months and during this period the couple has to get married and the foreign national has to apply for another immigration permission to stay in the UK. After you get married, your foreign spouse might be able to apply for the UK Spouse Visa that will allow them to remain in the UK for 30 months. The Spouse Visa is a step towards Indefinite Leave to Remain and later British Citizenship so eventually your partner might be able to stay in the UK permanently without any immigration restrictions.
"We used this service for the spouse visa extension application to assure that all the information was valid and correct."
"Thanking you so much for helping me and my wife live together for now and the distant future. We are grateful for your help and patience. "
"Spouse visa uk application was successful after working with your staff. I recommend this company the IAS for immigration services. "
What are the eligibility requirements for the UK Fiance Visa?
To be eligible for the UK Fiance Visa, you and your foreign partner have to meet the following criteria:
Be at least 18 years old
Be planning to get married during the 6 months period that the Fiance Visa is valid for
You have UK citizenship or settled status in the UK
You intend to live together in the UK after you get married
You have enough money to support yourselves as a couple after your partner joins you in the UK
You have suitable accommodation where you will live comfortably as a couple
Your foreign partner is able to pass an approved SELT test to demonstrate that they have at least A1 English level.
If you are not sure whether you and your partner meet the requirements for the Fiance Visa, talk to our immigration lawyers. They will analyse your circumstances and will determine whether the Finance Visa is the right way to bring your foreign partner to the UK.
How much money is required for the UK Finance Visa?
To prove your eligibility for the UK Fiance Visa, you have to show that you and your partner have enough money to support yourselves as a couple and that you meet certain minimum financial thresholds.
The combined annual income of you and your partner has to be at least £18,600. If you intend to bring dependents to the UK, this amount increases by £3,800 for your first child and £2,400 for every child after the first one.
The information that you can use as evidence confirming that you have enough money include:
Employment contract
Proof of being self-employed
Proof of receiving statutory sick pay, maternity, paternity, or adoption pay
Evidence of having enough savings
Stocks and shares
Evidence of receiving income from property, for example, from renting it.
Keep in mind that if your partner comes to the UK on the Fiance Visa, they will not be able to work and access public funds.
How to apply for the Fiance Visa?
The application for the Fiance Visa has to be made from outside the UK, which means that your foreign partner has to initiate their application process from their home country. To apply, they have to submit an online form available on the website of the UK government. Then, they have to pay the application fees.
In addition to the online form, your foreign spouse has to submit a number of documents that prove their eligibility for the visa. These include:
Photocopies of any old passports and previous visas to the UK
Proof of nationality of their parents
Information about your relationship (For example its duration and the number of times you saw each other)
Details of any previous marriages, divorces, and children
Details of any criminal convictions
Information about countries that are not the UK where they lived or which they visited.
The exact documents that you and your partner might need to prepare vary depending on your individual circumstances. Our lawyers can help you put together a complete portfolio of evidence.
What is the genuine relationship requirement?
For your partner to be able to receive the UK Fiance Visa, they have to provide evidence showing that you two are in a genuine relationship.
Information that can be used as evidence includes:
Bank statements showing that you have joint accounts
Evidence of having joint financial commmitments
Leases or other documents showing that you have previously lived together
Birth certificates if you have any children together
Reference letters from friends and family that can confirm that your relationship is real
Records of holidays you have went on together
Details about how long you have been together, how you met, and how many times you have seen each other
Photographs of you two spending time together as a couple.
If you and your partner are unable to provide sufficient evidence showing that your relationship is genuine, your Fiance Visa application might be rejected. Talk to our immigration lawyers to receive expert guidance on how to prove the authenticity of your relationship.
How much does the Fiance Visa cost and what is the waiting time?
The application fee for the Fiancé Visa UK is £1,538. Your foreign partner might also have to pay additional fees, for example, for taking an English language test or for having documents translated by an official translator.
As for the waiting time for the Fiancé Visa, there is no specific timeframe for the processing of applications. On average, however, you can expect to receive the decision within 24 weeks after you submit your application and all the required documents if you're applying from outside the UK, and around 8 weeks if you apply from inside the UK.
If some of the information or supporting documents are missing, the processing of your application will take longer. To make sure you included everything, hire one of our immigration lawyers. They will review your application before you submit it.
How can Total Law help?
One of the common reasons for UK Fiance Visa applications being rejected is applicants not being able to prove that their relationship with the UK-based partner is genuine. Our lawyers can help you gather sufficient evidence, thus decreasing the risk of your application being refused on these grounds.
Our immigration experts will guide you through each step of the application process and will be around to answer any questions you might have. They will also write a Letter of Representation for you that can further strengthen your case.
Even if your application for the Fiance Visa turns out to be unsuccessful, our lawyers can find a solution. They will help you submit a strong appeal against the decision because it is not uncommon for appeals to result in a positive outcome after all.
To find out more about how our lawyers can help, call us today on 0333 363 8577.
Advice Package
Comprehensive immigration advice tailored to your circumstances and goals.
Application Package
Designed to make your visa application as smooth and stress-free as possible.

Fast Track Package
Premium application service that ensures your visa application is submitted to meet your deadline.
Appeal Package
Ensure you have the greatest chance of a successful appeal. We will represent you in any case.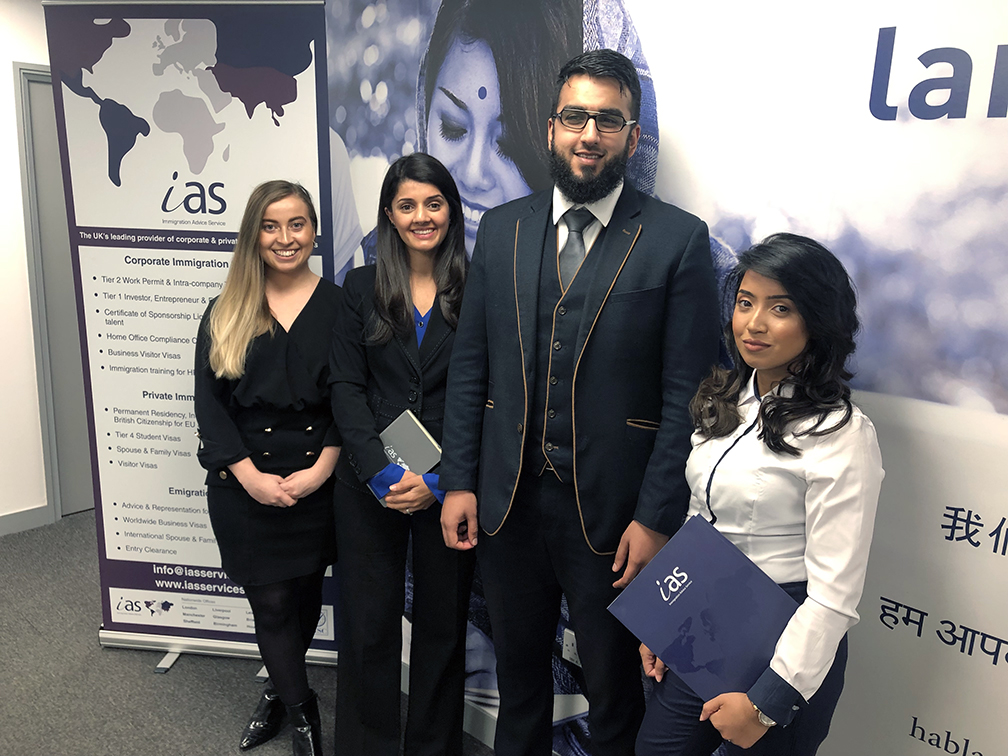 The Advice Package
During this untimed Advice Session with our professional immigration lawyers in London, you will receive our comprehensive advice, completely tailored to your needs and your situation.
Request the Advice Package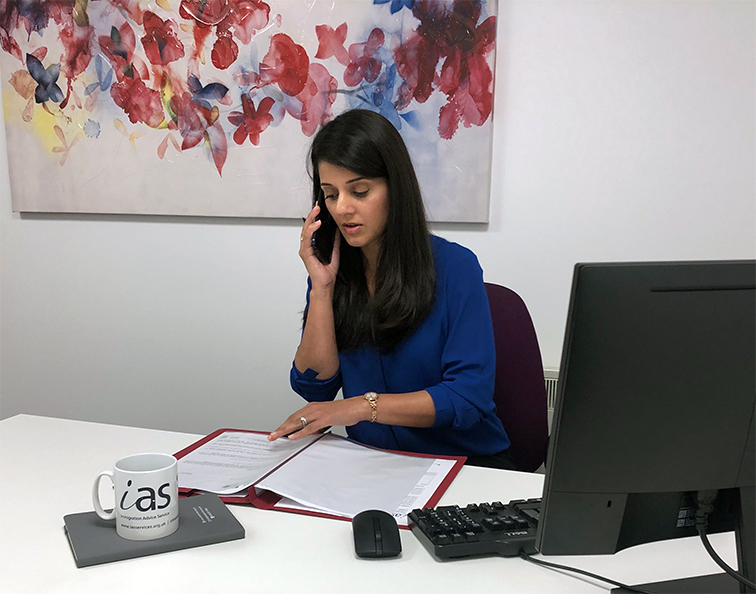 The Application Package
With our Application Package, your dedicated immigration lawyer will advise you on your application process and eligibility. Your caseworker will then complete and submit your forms to the Home Office on your behalf.
Request the Application Package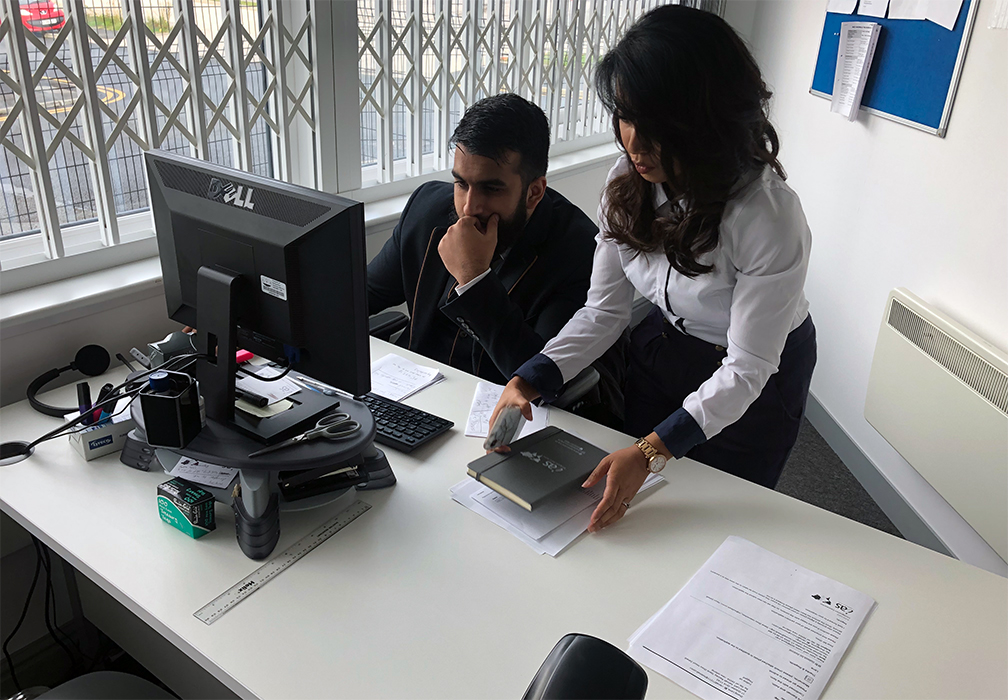 The Fast Track Package
Our Fast-Track Application Package is a premium service for those who need to submit their application in time with their deadlines. Your case will become a top priority for our lawyers and you will benefit from our highest-quality services.
Request the Fast Track Package
The Appeal Package
By choosing our Appeal Package, you can rely on our lawyers' legal knowledge and experience to ensure you have the highest chance of a successful appeal. We will also fully represent you in any hearings/tribunals.
Request the Appeal Package
Related pages for your continued reading.
Frequently Asked Questions
If your application for the Fiance Visa is successful, you will be able to come to the UK and stay there for up to six months. You will be expected to get married to your UK-based partner within this period. After you get married or enter into civil partnership, you have to apply for a different UK visa to be able to remain in the country longer. The most popular choice after the Fiance Visa is the UK Spouse Visa.
If your application for the UK Fiance Visa is unsuccessful, you will receive a refusal letter that states the reason for the rejection. Based on the explanation you find there, you might be able to appeal the decision.
The appeal process can be complex so it is advisable that you hire an immigration lawyer who can help you complete all appeal forms.
If you are a citizen of a non-English speaking country, you need to meet the English language requirement to be able to receive the Fiance Visa. That means that you have to prove that your level of English in reading, writing, listening, and speaking is at least at A1 level. To fulfill the English language requirement, you will have to pass a SELT test.
After you get married in the UK while on the Fiance Visa, you can submit your application for the UK Spouse Visa. As long as you apply for it before your Fiance Visa expires, you do not have to leave the country to do it. If your application for the Spouse Visa is successful, you will be able to stay in the UK for 30 months. Then, you will be able to apply for an extension and eventually get settled status in the UK or British citizenship.