Moving to Portugal From USA
US citizens can move to Portugal if they follow the lawful immigration process and get the visa type that suits their travel purpose. Applicants must meet the visa application requirements needed for that specific visa.
Get in touch with our immigration advisers at Total Law today for expert guidance. Call us on +1 844 290 6312 or contact us online.
Overview of Immigrating to Portugal from USA
Portugal has become one of the most sought-after relocation destinations among countries in the European Union due to its quality of life being more affordable than in the US and also for its beautiful renowned cities.
Additionally, the weather in Portugal varies by region, with the southern part being warmer as it has maximum sunlight hours, while the northern part is colder. The weather in the country is not as extreme as it is in other European countries.
The winter in Portugal is rainy and cold, but it also has a lot of sunshine. The cost of living in Portugal is affordable, including good quality of life, tourism and a central place to travel across Europe.
Recently the Government of Portugal approved a proposal to stop the real estate Golden visa, which brings international real estate investors into Portugal.
"I'm very happy with the standard of training received on the OISC Level 1 course, i passed my exam. Thank you!"
"My application was approved and a huge weight has been lifted from our shoulders this year "
"We used this service for the spouse visa extension application to assure that all the information was valid and correct."
Portugal Residency Requirements for US Citizens
Americans moving to Portugal are allowed to enter the country and stay up to three months (90 days) for tourism or business purposes without the Portugal Schengen visa.
During this period, you may use this opportunity to travel freely around the other 26 countries in the Schengen region.
However, if you wish to live in Portugal for more than three months, you will need to apply for a National (Long-Stay) visa, also known as a Residency visa.
This visa is usually valid for over 1 year and offers a path to permanent residence in Portugal.
Furthermore, to stay longer than 90 days in Portugal, you need to apply for a residence permit at the Portuguese Immigration Borders Service (Serviço de Estrangeiros e Fronteiras (SEF)).
In order to stay over 90 days in Portugal, your purpose should be to work, study, join a family or retire.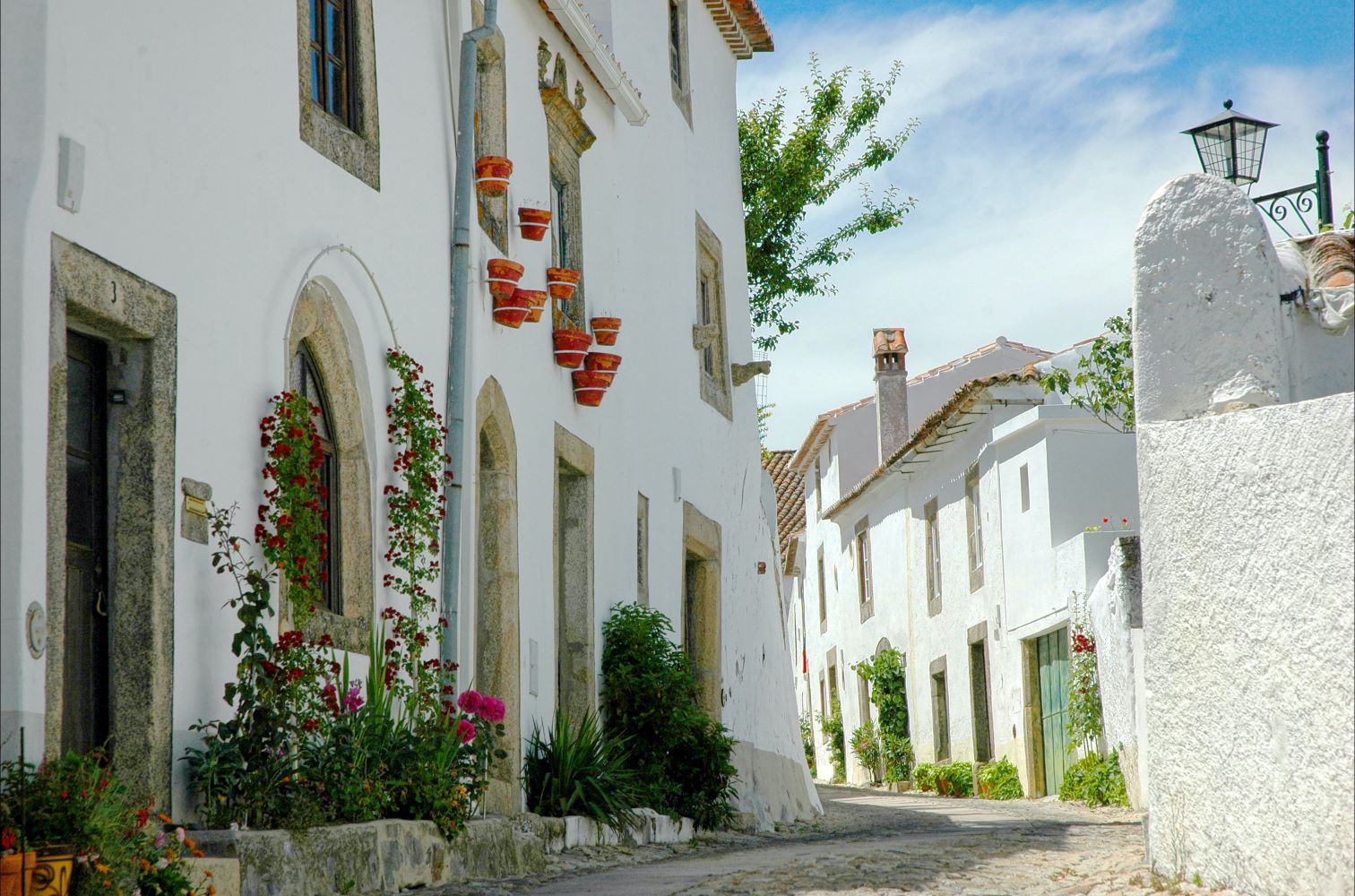 Portugal Golden Visa and D7 Visa Option For USA Citizens
Portugal visas for USA citizens, such as the Golden visa and D7 visa, are options to move to Portugal.
Portugal Golden Visa
The Golden visa is designed for non-EU, non-EEA, and non-Swiss nationals. It allows applicants to invest in Portugal and get a Portuguese residence permit.
With the Portuguese Golden visa residence permit, you can live, study and work in Portugal and even travel to other Schengen regions without restrictions.
The Golden visa could take 8 to 10 months to process. It is valid for 1 year, after which you may continue to renew it for 2 years, provided you maintain your investment in Portugal.
You must meet the requirements of a Portugal Golden visa in order to apply. They include:
Be 18 years and above.
No criminal record.
Money for investment should be earned outside of Portugal.
Prove the legality of the income.
Have no debts in Portugal.
Have medical insurance.
Invest in a small amount of money in a specific investment category.
Spend a minimum of 7 days in Portugal yearly.
Maintain your investment throughout the duration of your stay in Portugal under this visa.
Portugal D7 Visa
The D7 visa is also known as the Retirement visa for US retirees and income holders who want to move to Portugal from the US. This visa is well known by Americans retiring in Portugal.
This visa type also suits people with a permanent passive income source, and the income should be at least equal to Portugal's monthly minimum wage, which is currently €760. It usually takes 4 months to get the D7 visa and it's valid for 2 years.
You must meet specific requirements for the D7 visa if you want to live in Portugal. They include:
Be 18 years and above.
Be a non-EU national.
Have sufficient funds to cater for your needs while in Portugal.
Have no criminal record.
Have passive income.
Spend at least 16 months in Portugal within the 2-year period.
Provide your residence address in Portugal.
Have medical insurance.
Note that there might still be other requirements you need to meet depending on your unique situation. Additionally, other visa types, such as the Digital nomad visa, allow American citizens who work remotely to live in Portugal.
Therefore, we recommend you reach out to one of our immigration advisers at Total Law for expert guidance in moving to Portugal from the US.
Get in touch with us today by calling us on +44 (0)333 305 9375 or contact us online.
Alternative Visa Options For USA Citizens Moving To Portugal
Apart from National, Golden, and D7 visas, US citizens can also use other Portugal visa alternatives to move to Portugal. They include:
Student Visa. This visa is designed for U.S. citizens who are offered admission into a Portuguese higher education institution.
Tech Visa. This visa is used by Portuguese companies to attract international tech talents to come over to Portugal and work for them.
Startup Visa. This visa is designed for foreign entrepreneurs who want to establish an innovative company in Portugal.
D2 visa. This is also another type of visa for entrepreneurs who wish to start a small business or other projects in Portugal.
Note that if you want to move to Portugal from the US, having European citizenship through heritage may be an option for you as an American with European ancestry.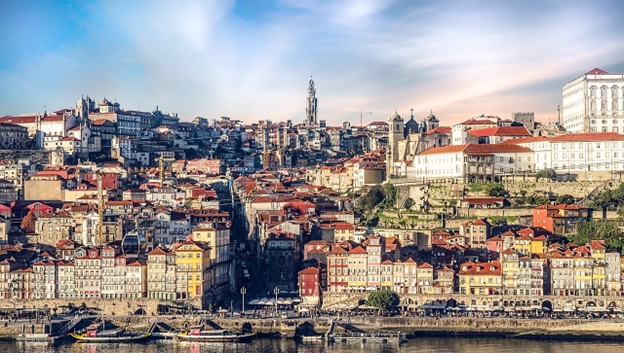 Portugal Residency Application Process
Overview
Once your visa application is approved, you need to proceed to get your Portuguese residence permit once you enter Portugal. You need to apply at the SEF for your residence permit.
Additionally, you must register for your social security number at a registration office.
It should be noted that your residency visa will expire in 4 months, therefore, you must go to the registration office and SEF before that time.
Portugal Residency Requirements for US Citizens
The following are the required documents for your Portugal residence permit:
Two recent photographs.
Your passport.
Your residence permit application form.
Evidence of sufficient funds.
Evidence of accommodation.
Your valid Residency visa.
Document showing your tax history.
Permit to access your criminal record.
Evidence of medical insurance.
Social security document.
Becoming a Permanent Resident or Portuguese Citizen
American citizens that have lived in Portugal for five years as temporary residents can then become eligible to apply for permanent residency in Portugal and get dual citizenship.
You may qualify for Portuguese citizenship by naturalisation once you have lived an additional year in Portugal after obtaining your permanent residency.
To qualify for Portugal citizenship, you must meet the following requirements:
You must have no criminal record. No convictions of crime punishable by jail term of 3 years or more.
You must have sufficient working knowledge of the Portuguese language which you must prove with a test or certificate.
Additionally, you must submit the following documents along with your Portugal citizenship application:
Evidence of sufficient working knowledge of the Portuguese language.
Birth certificate.
Valid travel document or passport.
Criminal record certificate.
Details of current residence permit.
SEF-issued document proving your legal residence in Portugal for a minimum of 6 years.
Evidence of funds to cater for your needs in Portugal.
Information about your current residence, date and Place of birth, list of countries you previously resided in and occupation.
It should be noted that if you've been cohabiting with or married to a Portuguese citizen for 3 years, you may also be eligible for citizenship.
The Process Of Portuguese Citizenship
An American citizen can apply for Portuguese citizenship by naturalisation in person with all required documents at any of the following locations:
In the Central Registers of Lisbon, Portugal.
At the Civil Registry Offices in Portugal.
At the Citizen's Shop in Odivelas, Portugal.
At Espaços Registos in Lisbon, in Benfica, Avenida Fontes Pereira de Melo, and on the Justice Campus.
At Avenida Fontes Pereira de Melo, Espaços Registos in Lisbon, on the Justice Campus and in Benfica.
At a Nationality Desk in Portugal.
At the National Support Centre for the Integration of Migrants (CNAIM) in Porto or Lisbon and at the Institute of Registries service counter.
At the Portuguese embassy or Consulate in the US
In certain circumstances, an application for Portuguese citizenship can be made by mail. The form that needs to be filled out for the nationality request varies on the specific circumstance. The Central Registry Office has the form and filling instructions.
Once you're done filling out the form, you must send it along with all required documents to the Central Registry Office at Rua Rodrigo da Fonseca, 202, 1099-033 Lisbon.
What To Do If Your Portugal Visa Application Is Denied
There are a number of factors that could cause your visa application to be rejected. However, if you feel the refusal of your visa application was unreasonable, you may appeal the decision.
Some of the reasons that could cause your visa application to be rejected include:
Damaged Passport
Having a passport that has not been kept in good condition could result in a visa being denied. Such situations include missing or detaching passport pages, a damaged passport cover, and more.
False Travel Documents 
All visa applicants who seek to provide false travel documents to the embassy or consulate, attempting to falsify their identity using a fake identity, usually have an absolute denial of their visa application and other negative outcomes that follow.
Insufficient Funds
The Portuguese embassy or consulate will refuse you a visa if you do not have enough funds to cater for your needs when you enter Portugal.
Criminal Record
The consular officer's decision regarding issuing you a Schengen visa largely depends on your conduct in the past. In this case, your application may be rejected if they believe you would be a threat to the public or cause insecurity in Portugal.
This criminal record includes drug abuse, child abuse, addiction, terrorism, and other serious crimes.
Exclusion of Old Visa Copies
You could be required to produce copies of previous visas by the embassy or consulate. Because of this, ensure to include copies of your previous visas in your supporting documentation if you are required to do so.
If your visa application is denied, you should reapply or file an appeal. If you decide to reapply for your visa, know that it can still be denied for the same reasons as the first time.
And if you feel that the decision to reject your application was unfair, you may appeal. To file an appeal, you have just 15 days counting from the day your visa application was denied.
To stand a better chance of having a favourable response after your appeal, you should seek the expert guidance of an immigration adviser. Reach out to one of our immigration advisers at Total Law today.
We can help you file a compelling appeal that will stand a better chance to help get you a favourable decision regarding your visa application. Call us today on +44 (0)333 305 9375 or contact us online.
Overview
Americans moving to Portugal can stay for 90 days within a period of 180 days without another visa. These US citizens typically are not subjected to taxation.
However, US citizens living in Portugal on a Long-Stay basis are seen as tax residents, and, for this reason, they have to pay taxes to the Portuguese government, with the only exceptions being students and volunteers.
You will be considered a tax resident if you stay over 183 days in Portugal within a period of 12 months; whether those days were consecutive or not doesn't matter. Or if you maintain a residence at any time within a 12 months period in Portugal.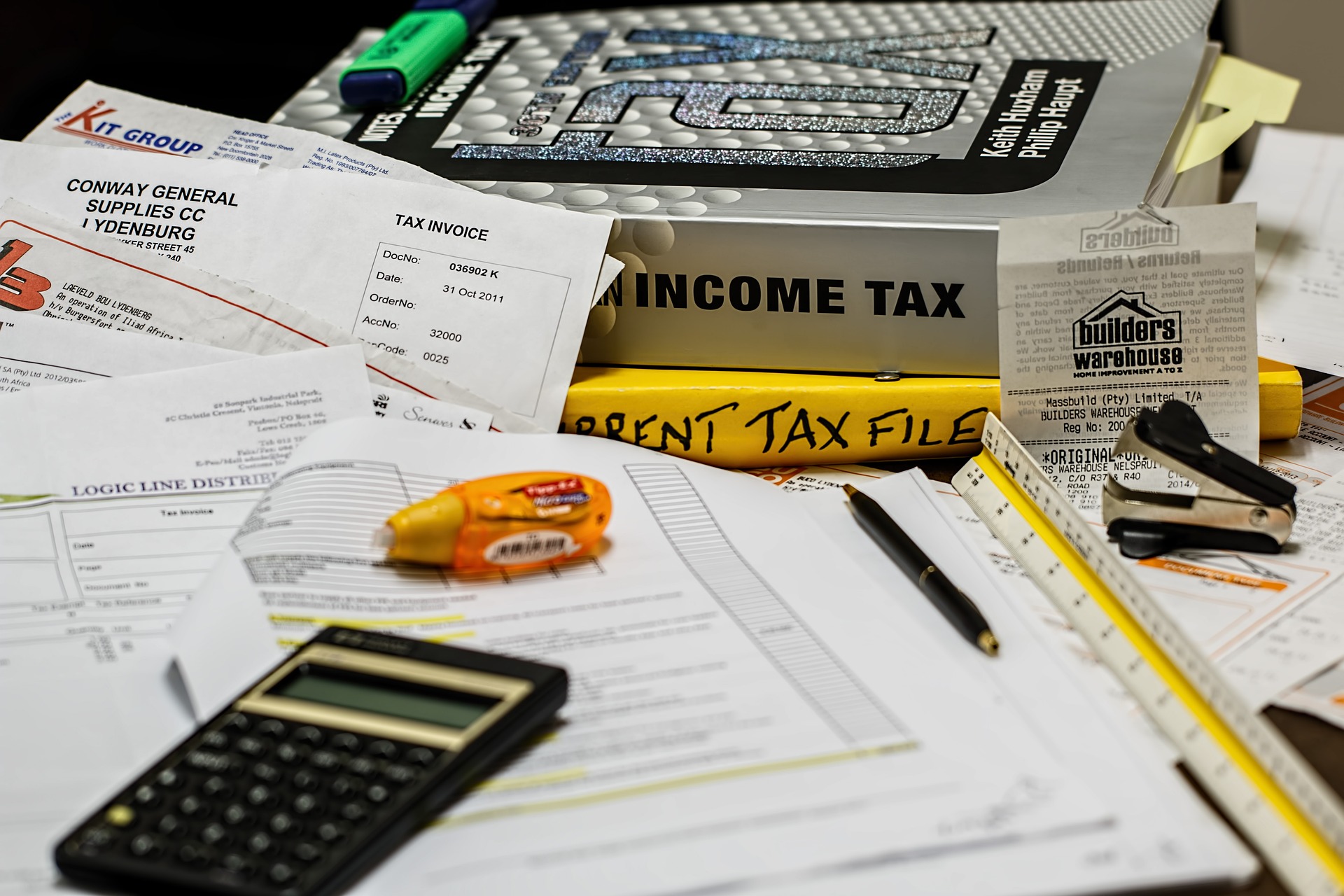 Non-Habitual Residence (NHR) Program
Portugal is not a low-tax country: it uses a progressive income tax scheme that has a top threshold of 48%. The Non-Habitual Residency (NHR) tax scheme lures foreign nationals who move to Portugal from the US.
However, the name given to this program Non-Habitual Residency doesn't mean that US citizens who have stayed for over 183 days in Portugal are not registered as taxpayers.
The NHR is designed to give a 10-year tax preferential treatment to these US citizens who have not been taxed in Portugal like other Portuguese tax residents in the previous 5 years.
Once you register as a tax resident of Portugal, you can apply for NHR status. An American citizen, in some cases, will be exempted from sourced income, salary, capital gains on properties, and real estate income that you did not make within Portugal.
If your income is from one of the approved professions, NHR status also grants you a flat tax rate of 20% on the majority of Portuguese-sourced income. NHR is beneficial for Americans migrating to Portugal with the ultimate goal of obtaining EU citizenship.
You can strive towards Portuguese citizenship while still enjoying preferential tax treatment because the NHR timeframe is far longer than the citizenship timeline. It's vital to remember that all US residents, regardless of where they live, are required to submit taxes to the IRS each year.
Due to the double taxation agreement, even though the US has a citizenship-based taxation system, you won't be subject to taxes in both the US and Portugal. Foreign tax credits and income exclusions are just two examples of IRS exclusions that are intended to assist those who live abroad.
The Process of Opening a Bank Account In Portugal
Overview
Americans moving to Portugal will need to have a bank account in Portugal and they'll require NIF numbers (Portugal's tax identification number) to open their bank accounts.
Opening a bank account and obtaining a NIF number in Portugal are both simple processes.
Portuguese NIF Requirements
To get the NIF you must provide the following:
Passport or ID document.
Proof of residence in Portugal.
Once you have provided these documents, you'll get your NIF number within 1 hour.
However, if you are not present in Portugal, you can provide your lawyer a power of attorney to complete these steps without you being there.
Portuguese Bank Account Requirements
After getting your NIF, you may now proceed to get your Portuguese bank account. Although some Portuguese banks enable you to open an account online, the majority of them demand that you visit their local branch in person.
To get your bank account, you need to provide the following:
Proof of identification, such as a passport.
Proof of address, such as a letter received with your address and name or a recent utility bill.
Portuguese NIF number.
Proof of employment or income such as an employment letter or recent payslip. However, you can still open an account even if you are not employed. What you need to do is show proof of a work contract assurance or registration with the Portuguese employment centre (Centro de Emprego)
Portuguese phone number for SMS activation
Depending on the bank, you will deposit about €250 to €300 in cash for a new account.
Portuguese banks, in contrast to those in many other nations, make it quite simple for foreigners and non-residents to open a bank account. In comparison to the rest of Europe, the banking and maintenance expenses are also relatively low.
How Can Total Law Help?
Portugal continues to attract many people all over the world because of its affordable cost of living, landscapes, rich cultural history, quality of life and many other benefits.
As a US citizen, if you're considering moving to Portugal as a permanent resident or staying there temporarily, Total Law can help.
We are professional immigration lawyers who have helped people relocate to the countries of their choice, thanks to our decades' worth of experience and track record.
For more information about the services we offer and how we can help you, don't hesitate to get in touch with us today on +1 844 290 6312, or contact us online.
Advice Package
Comprehensive immigration advice tailored to your circumstances and goals.
Application Package
Designed to make your visa application as smooth and stress-free as possible.

Fast Track Package
Premium application service that ensures your visa application is submitted to meet your deadline.
Appeal Package
Ensure you have the greatest chance of a successful appeal. We will represent you in any case.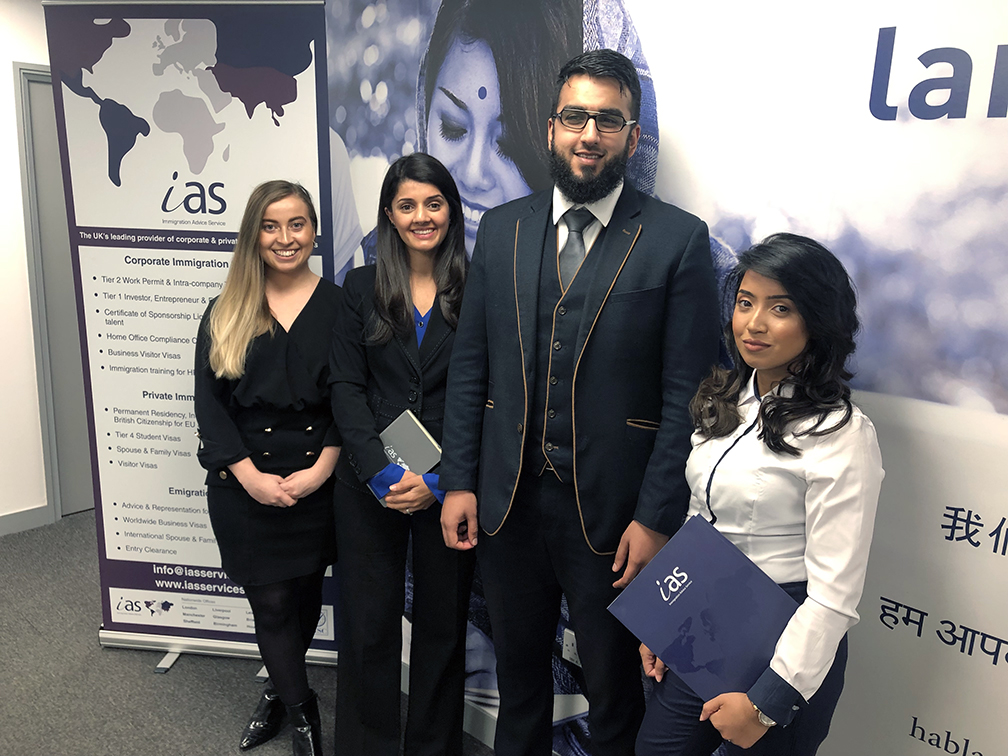 The Advice Package
During this untimed Advice Session with our professional immigration lawyers in London, you will receive our comprehensive advice, completely tailored to your needs and your situation.
Request the Advice Package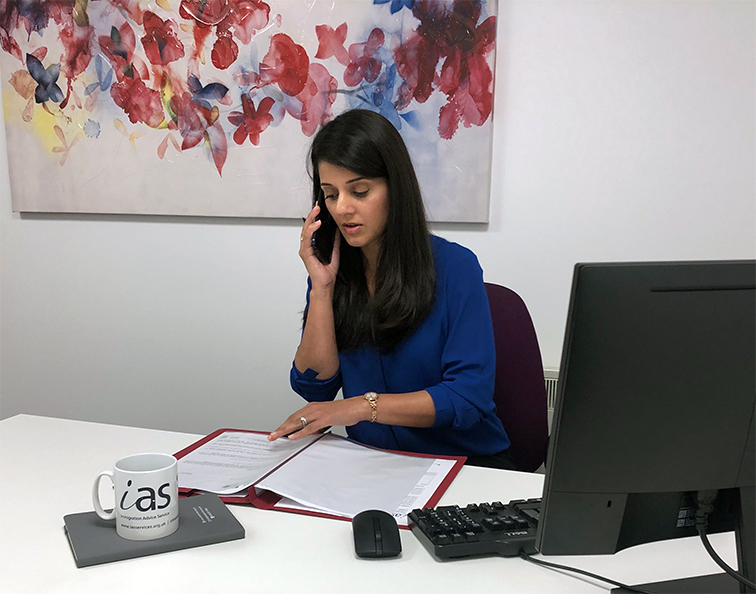 The Application Package
With our Application Package, your dedicated immigration lawyer will advise you on your application process and eligibility. Your caseworker will then complete and submit your forms to the Home Office on your behalf.
Request the Application Package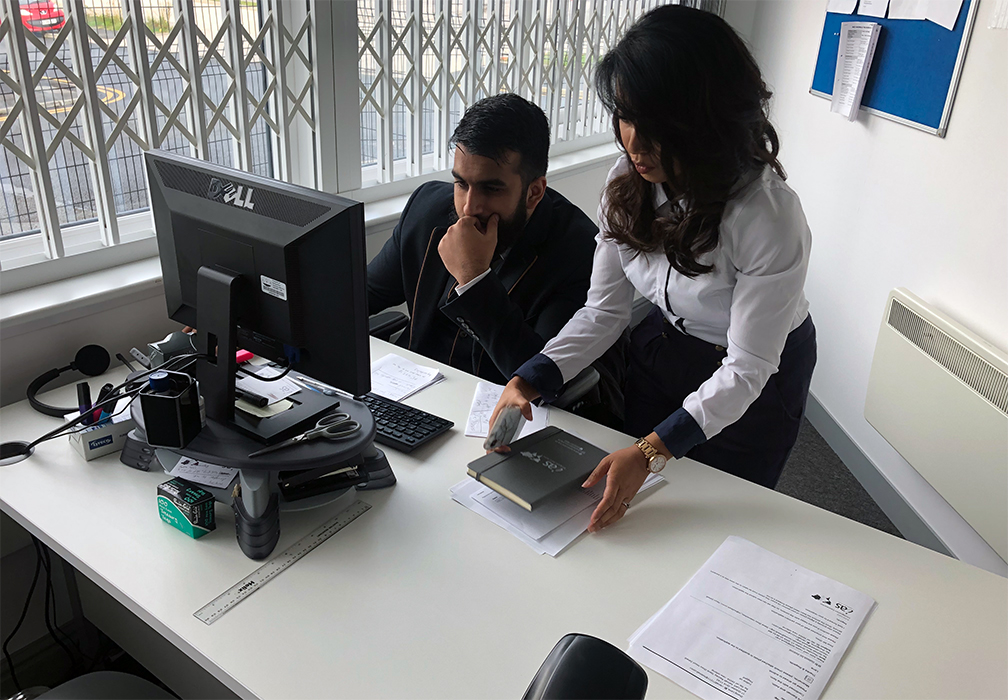 The Fast Track Package
Our Fast-Track Application Package is a premium service for those who need to submit their application in time with their deadlines. Your case will become a top priority for our lawyers and you will benefit from our highest-quality services.
Request the Fast Track Package
The Appeal Package
By choosing our Appeal Package, you can rely on our lawyers' legal knowledge and experience to ensure you have the highest chance of a successful appeal. We will also fully represent you in any hearings/tribunals.
Request the Appeal Package
Related pages for your continued reading.
Frequently Asked Questions
Yes, Portugal is a good place for American expats to move to because of its welcoming culture, affordable cost of living, and residency programmes.
Moving to Portugal from the USA is a straightforward process, provided you have met the requirements for the visa type you chose for your purpose of travel.
Yes, you may pay your family doctor and also pay for emergency rooms and for ambulance services. But in other cases, Portugal has free state-provided healthcare for all legal residents and citizens.
The Portuguese national healthcare system is very good. However, if you wish to have extra health coverage, you may purchase a private insurance policy.