Immigrate to Canada
Canada is a highly popular destination for immigrants, with many jobs available and a high standard of life for its residents. Find out more about immigrating to Canada, the types of visas, and the primary requirements.
For immigration advice and support, contact Total Law for assistance with your application. Speak to one of our expert immigration advisers today. Call +1 844 290 6312 or use the online contact form to get in touch.
How To Immigrate to Canada
If you have decided to immigrate to Canada, you have made a great choice. It is a friendly country that is generally considered very safe and welcoming of immigrants.
The annual immigration rate in Canada is one of the highest in the world, welcoming approximately 300,000 new immigrants every year.
There are a number of Canadian work permits available for eligible individuals.
All immigration applications have the potential to be complex. They require individuals to submit supporting documents, complete application forms, and convince immigration authorities that they are eligible for their chosen route.
It is not essential to work with an immigration adviser, but many of our clients have found that doing so can provide significant support and accurate legal advice.
Speak to Total Law today if you want to work with a qualified immigration adviser on your move to Canada.
"I'm very happy with the standard of training received on the OISC Level 1 course, i passed my exam. Thank you!"
"My application was approved and a huge weight has been lifted from our shoulders this year "
"We used this service for the spouse visa extension application to assure that all the information was valid and correct."
How to apply for a Canadian immigration program
Step-by-step guide for people who want to check whether they are eligible to immigrate to Canada:
Find out if you are eligible using the online checker
Choose the province or territory you want to live in (Alberta, British Columbia, Manitoba, New Brunswick, Newfoundland and Labrador, Northwest Territories, Nova Scotia, Nunavut, Ontario, Prince Edward Island, Quebec, Saskatchewan, Yukon)
Meet the language requirements for French or English by passing a language test
State whether you have any skilled work experience in Canada within the last three years (must be within a professional occupation, technical occupation and skilled trades, or managerial occupations)
State whether you have any skilled work experience in the last ten years which was continuous, paid, full-time, and in the same occupation
State whether you have two years of experience in one of the skilled trades
Provide information on how much money in Canadian dollars you intend to bring
State how many family members you have
State whether you have an eligible job offer in Canada
Provide your date of birth
Provide information on your highest level of education
State whether you have studied in Canada, whether you have full-time work experience in Canada in a skilled role, or whether you have an eligible family member living there
Provide information on your marital status
State whether your partner or spouse intends to travel with you
The eligibility checker will identify whether you may be eligible to immigrate to Canada
If you are eligible, you can use the code provided to log in or create an account in order to save your inputted details and apply for your visa
Express Entry Federal skilled worker visa
The Express Entry Federal Skilled Worker program has been designed to allow skilled workers from other countries the opportunity to receive permanent residence status in Canada.
If you already have qualifying work experience in Canada and are seeking permanent residency, you may be able to apply for the Canadian Experience Class route.
How to apply for Canadian Express Entry
Check your eligibility online and read the immigration program requirements.
Prepare your supporting documents
Complete and submit your profile for review.
Wait for a decision
If you receive an invitation to apply, you must do so in 60 days to apply for permanent residence.
What documents do you need for Express Entry?
To submit your profile, it is not a requirement to have all your documents prepared. The documents will be required in the second stage of the process.
Some of the documents you should be prepared to submit include the following:
Valid passport or travel document
Language test results (Canadian English Language Proficiency Index Program (CELPIP), International English Language Testing System (IELTS), Test d'évaluation de français (TEF Canada), or Test de conaissance du français (TCF Canada))
Evidence of your Canadian education or a form of educational credential assessment report
Provincial nomination (where relevant)
Formal job offer from a Canadian employer
Proof of adequate maintenance funds
If you receive a positive decision on your profile, you should expect to submit the following:
Police certificates and medical certificates
Proof of finances
Birth certificate (if bringing dependent children)
Common-law union, marriage, divorce, separation certificate (as relevant)
Death certificate or adoption certificate (if applicable)
Proof of relationship to Canadian citizens
Photographs
Other relevant supporting documents
Family sponsorship
Another route to emigrate to Canada is the Family Class Sponsorship Program.
If you are eligible, your family members may be able to join you in Canada.
Who can sponsor family members to immigrate to Canada?
You must be:
At least 18 years old
A Canadian citizen OR
A person registered in Canada as an Indian (according to the Canadian Indian Act) OR
Permanent residents of Canada
Who can you sponsor?
The family members that Canadian citizens can sponsor include the following:
Spouse (must be legally married to you and aged at least 18 years old)
Common-law partner (is not legally married to you, aged at least 18 years old, has been living with you for at least 12 consecutive months)
Conjugal partner (is not legally married to you, nor in a common-law relationship, aged at least 18 years old, has been in a relationship with you for at least one year, resides outside Canada, cannot live with or marry you in their country due to significant (and eligible) legal and immigration issues)
Dependent children (they are aged under 22 years old, they do not have a spouse or common-law partner. If older than 22 years, children may qualify as dependents if they are unable to financially support themselves due to medical issues, or have been dependent on parental support prior to the age of 22).
When submitting an application to sponsor a family member to immigrate to Canada, you must submit a number of relevant documents to prove their eligibility to Immigration, Refugees and Citizenship Canada.
If this does not apply to your circumstances, you may be able to apply for some other immigration programs.
Provincial nominee program
The Provincial Nominee Program is designed for foreign nationals who have the necessary skills, education, and work experience to make a contribution to the economy of a region.
They must want to live in that province specifically and have a desire to become permanent Canadian residents.
All provinces and territories except Quebec have immigration streams to attract certain demographics.
How to apply for the program
You can apply online or via the postal route, depending on the requirements of any immigration programs you want to apply to.
Paper-based route
Under this option, foreign nationals must meet the eligibility requirements of their nominating province.
After your nomination, you should submit a paper application as part of your application for permanent residence.
As part of the process, you must pass a medical exam and obtain a police check certificate to provide to Immigration, Refugees and Citizenship Canada (IRCC).
Paper applications take longer than online applications.
Express Entry route
There are two options under the express entry system for this route:
Request to apply for a nomination through the province or territory via the Express Entry pool.
If the province or territory agrees, you can create an Express Entry profile to prove you have been nominated
Alternatively, you can create an Express Entry profile on Immigration, Refugees and Citizenship Canada and do the following:
Send your profile to the Canadian province and territory you would like to apply to. You can apply to more than one.
If you receive a notification of interest from one of the regions, you can speak to them directly.
You can then apply for their provincial nominee programs and go through the express entry process.
Federal skilled trades program
This route is for foreign nationals who are skilled workers in a specific trade and who wish to become permanent residents in Canada.
Who can apply for the Federal Skilled Trades Program?
To be eligible for the Federal Skilled Trades program, applicants must:
Have the appropriate level of language skills
Have adequate funds to support yourself and any dependents (unless in receipt of a job offer)
Have at least two years of full-time work experience in an eligible skilled trade (within the last five years and which must be paid work)
Meet the role requirements for the skilled trade (outlined in the National Occupational Classification)
Hold a formal offer of employment lasting at least one year OR a certificate of qualification in the skilled trade issued by a relevant Canadian authority
What are the skilled trades?
The main groups in this program fall under the National Occupational Classification and include the following:
Major Group 72 (trades in the field of industrial, electrical, and construction)
Major Group 72 (trades in maintenance and equipment operation)
Major Group 82 (supervisory and technical positions in the fields of natural resources, agriculture, and related production)
Major Group 92 (supervisors in the field of processing, manufacturing, and utilities, as well as central control operators)
Minor Group 632 (chefs and cooks)
Minor Group 633 (butchers and bakers)
Start-up Visa program
Another route is the Start-up Visa Program for those who wish to immigrate to Canada with the intention of creating jobs and supporting entrepreneurs.
Who can apply for Canada's Start-up Visa?
Immigrant entrepreneurs wishing to immigrate to Canada should meet the following criteria:
Businesses must be innovative
They must have the potential to create jobs for Canadians
They must be globally competitive
The individual must have a letter of support from an approved organisation
They must meet the language requirements
They must have adequate funds to support themselves
What is a qualifying business?
A qualifying business is one which meets each of the below requirements:
Each visa applicant holds at least 10% of the voting rights of the shares of the corporation (it is possible for up to five individuals to apply)
Applicants and designated organisations hold more than 50% of the voting rights of the shares of the corporation.
At the time of receiving permanent residence, you must be providing active and ongoing management of the business from Canada, hold an essential operational role, and the business is incorporated
Immigrate to Canada on the Self-employed persons program
The Self-employed Persons program is designed for individuals who wish to work in Canada on a permanent basis as a self-employed person.
Foreign nationals must be able to show that they have relevant experience in certain cultural activities or athletics.
It is also a requirement that applicants are willing and able to make a significant contribution to the cultural or athletic life of Canada.
Individuals must be prepared to show Immigration, Refugees and Citizenship Canada that they meet the following requirements:
They have relevant experience
They must be willing and able to become a self-employed individual in Canada
Meet the selection criteria for the program
Meet medical, security, and some other relevant conditions
Your experience may be considered relevant if you meet the following:
You have taken part in cultural activities or athletics at a world-class level
You were a self-employed person in an eligible cultural activity or some form of athletics
Canadian NAFTA programs
There are a number of North American Free Trade Agreements (NAFTA) run by the Canadian government.
The purpose of NAFTA programs is to enable smooth trading systems between the United States, Mexico, and Canada, and to abolish tariffs and trade barriers.
NAFTA allows temporary entry for business persons who are citizens of the United States, Mexico, and Canada.
These categories of business persons include the following:
Business visitors
Professionals
Intra-company transferees
Traders and investors
These individuals should be involved in the trade of goods or services or investment activities, and with no need for a Labour Market Impact Assessment.
NAFTA does not mean individuals can become permanent residents in Canada, and does not apply to permanent residents of the three countries.
It is not intended as a replacement for the general rules relating to passports and ID documents.
In addition, it does not cover spouses or family member dependents.
Depending on your circumstances, you can apply for the NAFTA Investor Work Permit, the NAFTA Intra-Company Transfer, and the NAFTA Professional (TN Visa).
Canada Temporary Work Routes
Apart from obtaining permanent residency, business immigration programs, or using a NAFTA program to work in Canada, you can obtain a Canada work visa to work in Canada for the period for which your visa is valid. The Canada work visas include the following:
The Working Holiday visa is one of the routes under the International Experience Canada program. It enables young people to work and travel in Canada for up to one year. One of the requirements is for you to be between the ages of 18 and 35. Citizens of some other countries may need to be between 18 and 30.
Canada Work Permit allows foreign nationals to work in Canada. There are two types: the open work permit and the employer-specific work permit. The open work permit will allow you to work for any employer in Canada while the employer-specific work permit is tied to only one employer.
The Post Graduation Work Permit (PGWP) will allow you to work in Canada for up to three years if you graduate from an eligible Canadian institution. For assistance with the PQWP or any other work visa, call us today at +1 844 290 6312.
Canada Visitor Visas
There are four main visas in the Canada visitor visa category; they are:
Transit visa
Electronic Travel Authorization
These visas will allow you to visit Canada for a short time or transit through Canada. The one you will require will depend on your purpose for travel, nationality, and how long you plan to stay in Canada.
The Visitor visa and eTA can allow you to visit Canada for up to six months at a time, and if you are a business visitor, you'd be able to partake in certain activities including attending a conference and buying goods and services.
The Super visa is a type of visitor visa that allows the parents and grandparents of Canadian citizens and permanent residents to visit them in Canada for up to two years at a time.
The Transit visa, as it implies, allows you to come to Canada for the purpose of connecting to a separate international flight at a Canadian airport. It doesn't allow you to enter Canada itself but to stay at the airport until it's time for your flight.
For more information or assistance, you can reach out to our expert immigration lawyers on +1 844 290 6312 today.

Advice Package
Comprehensive immigration advice tailored to your circumstances and goals.

Application Package
Designed to make your visa application as smooth and stress-free as possible.

Fast Track Package
Premium application service that ensures your visa application is submitted to meet your deadline.

Appeal Package
Ensure you have the greatest chance of a successful appeal. We will represent you in any case.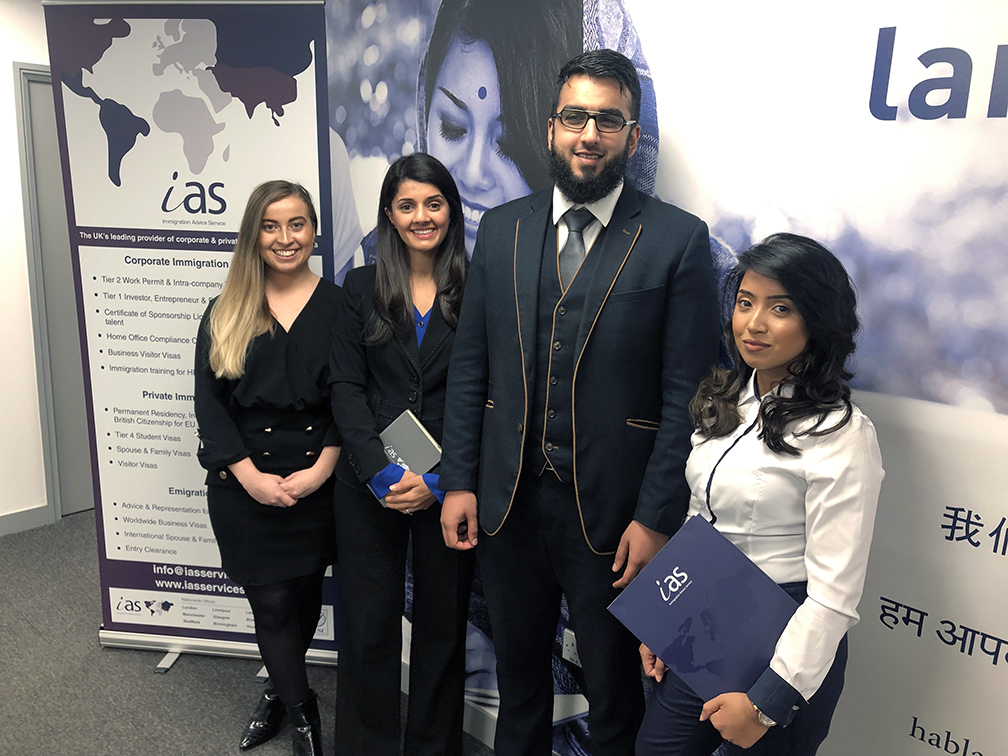 The Advice Package
During this untimed Advice Session with our professional immigration lawyers in London, you will receive our comprehensive advice, completely tailored to your needs and your situation.
Request the Advice Package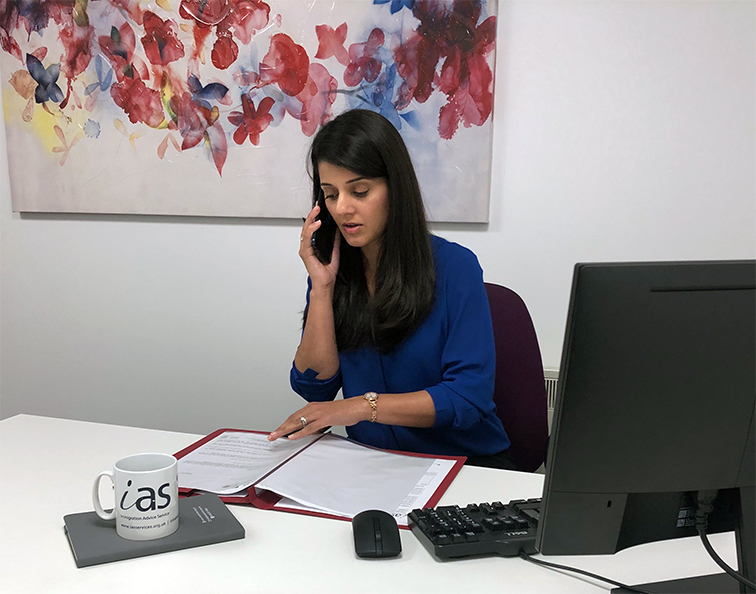 The Application Package
With our Application Package, your dedicated immigration lawyer will advise you on your application process and eligibility. Your caseworker will then complete and submit your forms to the Home Office on your behalf.
Request the Application Package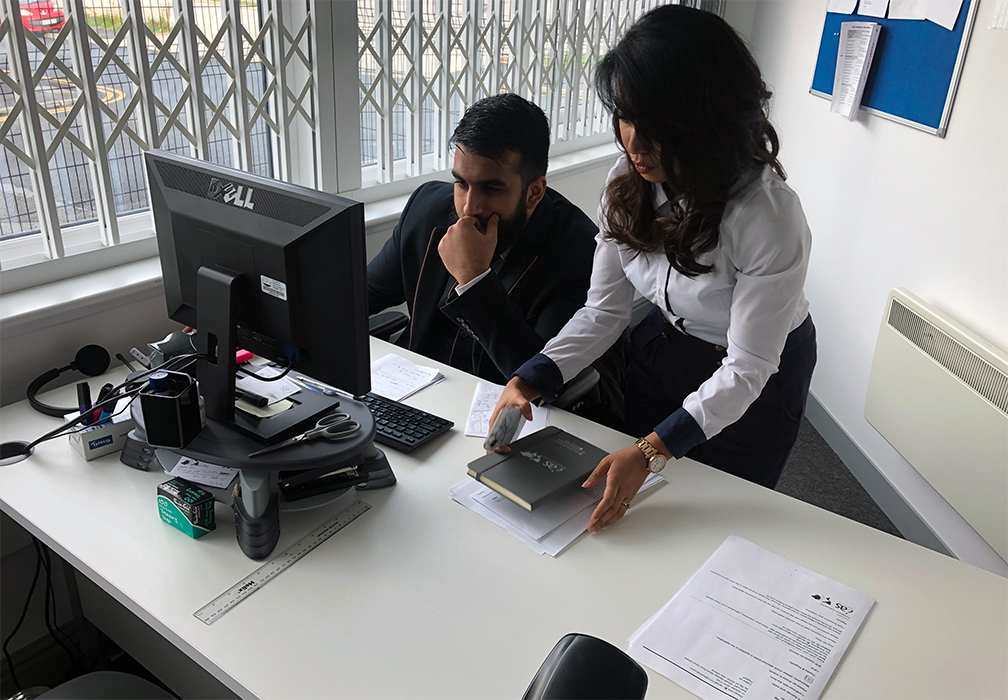 The Fast Track Package
Our Fast-Track Application Package is a premium service for those who need to submit their application in time with their deadlines. Your case will become a top priority for our lawyers and you will benefit from our highest-quality services.
Request the Fast Track Package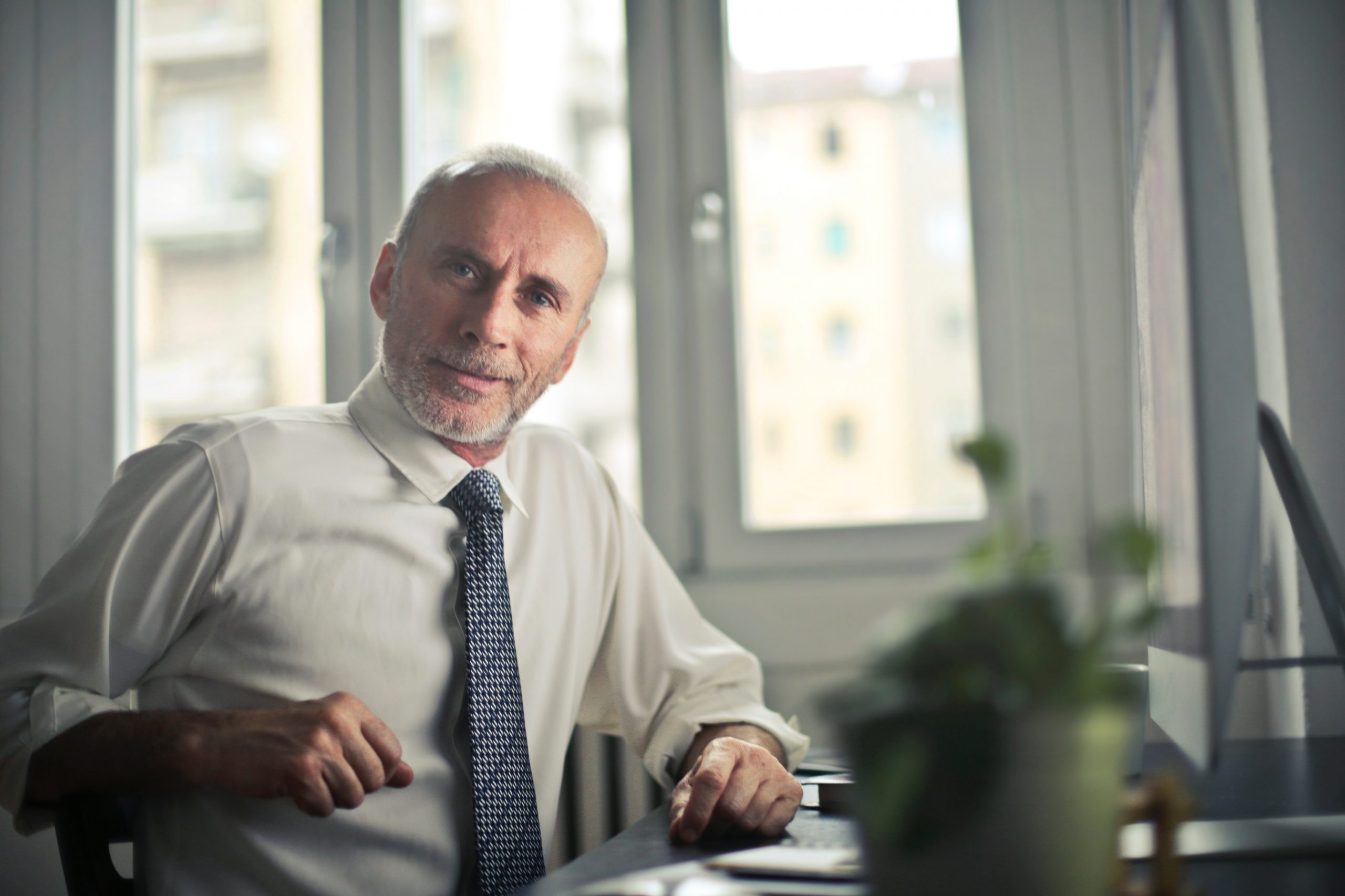 The Appeal Package
By choosing our Appeal Package, you can rely on our lawyers' legal knowledge and experience to ensure you have the highest chance of a successful appeal. We will also fully represent you in any hearings/tribunals.
Request the Appeal Package
Related pages for your continued reading.
Frequently Asked Questions
Depending on the route, you may not be required to hold a job offer if you want to immigrate to Canada.
Some of the Express Entry programs that do not require a job include the following:
Federal Skilled Worker Program
Federal Skilled Trades Program
Canadian Experience Class
Some other programmes that don't require a job offer include some of the Provincial Nominee Programs such as:
Ontario Provincial Nominee Program (OINP)
Saskatchewan Provincial Nominee Program (SINP)
Nova Scotia Provincial Nominee Program (NSPNP)
The Canadian Investor Program is also another option for individuals seeking to immigrate to Canada without a job offer.
The exact cost of moving to Canada will vary depending on your personal circumstances. It is likely that you will need to have at least CAD$ 15,000 in order to immigrate to Canada.
Some of the average costs are outlined below (note that this refers to a single individual with no dependents):
Language tests (CAD$300)
Educational Credential Evaluation (CAD$200)
Biometrics (CAD$85)
Medical exams (CAD$100)
Application fee (CAD$825)
Fee for right of permanent residence (CAD$500)
Other fees (including police certificates, couriers, photographs, notaries, etc.) (c. CAD$250)
Settlement (maintenance funds) ((excluding Canadian Experience Class) CAD$13,213)
If applying through a Provincial Nominee Program, there are additional fees, ranging from CAD$0 to CAD$2,000)
This does not include the costs of moving, rental costs, or costs involved in travelling to Canada. Before making a decision to move, it is advisable to consider all the costs involved.
Although it has a reputation for welcoming immigrants and encouraging immigration in its national policies and Canadian law, it is still difficult to immigrate to Canada.
This is because applicants must prove their eligibility if they wish to settle permanently in Canada. This involves paying application fees, completing and submitting forms to an appropriate Canadian immigration program, and gathering supporting documentation to prove eligibility.
This involves extensive work and it can be a complex process, especially when considering the steps involved with immigration to Canada. You also have to consider the immigration pathway you wish to use; there are many of them with varying requirements and processes.
Total Law can help by taking the complexity out of the immigration process and giving you the best chance of a successful application.
We advise on all Canadian immigration programs, obtaining Canadian permanent resident status, Canadian citizenship, and all aspects related to the immigration process.
While it is not necessary to work with an immigration lawyer when you want to immigrate, it may be beneficial for you. Some of the services you can expect from us include the following:
Assess your eligibility for your chosen route
Check your supporting documents to make sure that they are appropriate
Liaise with the Home Office on your behalf while your application is pending
Prepare a letter of representation on your behalf to submit with your application
Complete your application form on your behalf
Advise on the language testing requirements
Call +1 844 290 6312 for an immediate discussion with an immigration adviser.
Depending on the immigration needs that the Canadian authorities have found, they may create their own immigration programs that are temporary. Those are usually called pilots or public policies. Some of them have been the:
Atlantic immigration pilot program
Agri-Food Pilot
Home Care Providers Pilot
If you are a foreign national that is looking to immigrate to Canada but you are not sure what program is best for you, we can help. Call us today on +1 844 290 6312 or chat with us online via live chat.