British Citizenship for Child Born Abroad
A child born outside the UK under certain circumstances may be eligible to claim British citizenship.
Children born abroad to UK nationals do not automatically acquire UK citizenship according to current immigration laws. If your child meets eligibility requirements for UK citizenship then they will have to be registered.
If you are interested in the registration process for UK citizenship for a child born overseas, contact Total Law for advice completely tailored to your situation from qualified immigration experts.
Call 0333 305 9375 or use the online contact form to get immediate assistance regarding your stress-free application for UK citizenship.
What is British Citizenship?
Children born to British citizens who are living outside of the UK may not always automatically obtain British citizenship, although they may still be eligible to be registered for citizenship. When registering a child born abroad for British citizenship, they will have to meet certain eligibility requirements and follow the steps in the application process for British citizenship by birth.
British citizenship gives the holder the right to live and work in the UK permanently without restriction. British nationals are also able to apply for British passports provided they meet other eligibility requirements, such as not having been convicted of a serious crime.
In the event that a child is born abroad and later registered for British citizenship, they may obtain dual citizenship.
Because registering a child as a British citizen can be a complicated process, often applicants seek out the comprehensive advice of a dedicated lawyer. Professional immigration lawyers' legal knowledge can save applicants time and money by providing the correct advice for a child born outside the UK.
"I'm very happy with the standard of training received on the OISC Level 1 course, i passed my exam. Thank you!"
"My application was approved and a huge weight has been lifted from our shoulders this year "
"We used this service for the spouse visa extension application to assure that all the information was valid and correct."
Eligibility for British Citizenship for Children Born Outside the UK
When applying for British citizenship by birth, both the child applicant and the sponsoring parent must meet certain eligibility requirements to be granted citizenship:
The child applicant must be a minimum of 10 years of age at the time of application
Both the child applicant and the parent(s) must have held residence in the UK for the three years prior to applying for citizenship for the child born abroad
The child's immigration history must indicate that they have not spent more than 270 days outside of the UK in the three years prior to submitting the application package
The child's application for citizenship must be approved by both parents and completed by at least one parent who has parental responsibility
Children over 10 years of age must meet the requirements for "good character" in the UK
There are a variety of circumstances in which you may automatically become a British citizen by descent.
Children born on or after the date July 1st, 2006 who have at least one British parent at the time of the birth are automatically granted British citizenship
Children born before the year 1983 with a father who is a British citizen are automatically granted British citizenship
Adopted children who were adopted on or after the date January 1st, 1983 can automatically acquire British nationality if one of their parents is a UK citizen. Note that British citizenship for adopted children remains in place even if the parental responsibility is ended
The Good Character Requirement for Children
All foreign nationals applying for UK citizenship who are over 10 years of age must meet certain good character requirements according to current UK immigration laws.
Good character requirements include the following:
The child must not have a record of being involved in criminal or terrorist activity
The child's immigration status must be valid
They must not have broken the terms of previous visas or other immigration regulations
The child must not have a police record in the UK
How to Register a Child for UK Citizenship
There are a number of steps to register a child born abroad for UK citizenship.
Confirm eligibility prior to applying
Fill out the application form MN1 online. Form MN1 is specifically for applicants under the age of 18
Pay the application fee
Attend a biometric information appointment at a UK Visa and Citizenship Application services centre. The child's fingerprints and photographs will be taken for their biometric residence permit
You may choose to have your supporting documents scanned while at the biometric information appointment or upload them directly into the application system online
Once the application is processed and approved, you may need to schedule a UK citizenship ceremony. Children under the age of 18 are typically exempt from this otherwise mandatory requirement
Successful applicants can then apply for a British passport
Note that the fastest way to apply for citizenship for a child born abroad is online. While applying by post is accepted, you may experience delays in processing due to coronavirus.
Required Documents
Required documents will vary slightly depending on the circumstances you are applying under.
Documents needed when registering a child for UK citizenship may include:
Receipt of application
Full birth certificate or adoption certificate
Current and previous passports
Proof of relationship to the UK citizen parents
Proof of the parent's UK citizenship
Biometric residence permit (BRP)
Original certificates must be submitted and will be returned to you by post.
Any documents that are not originally in the English or Welsh languages must be submitted along with certified translated copies.
British Citizenship Ceremony
Applicants who are age 18 and over must attend a British citizenship ceremony in order to receive their citizenship certificate.
In some cases, individuals may be exempt from attending a ceremony. For exempt individuals or children under the age of 18, the citizenship certificate will be sent through the mail. This certificate is needed as proof of nationality for the applicant to obtain a British passport.
At the ceremony, in addition to receiving their certificate, new British citizens pledge an oath of allegiance to the UK. Private ceremonies may be arranged for an additional cost.
Applying for a British Passport for a Child Born Abroad
Because British passports are only accessible to eligible UK citizens, your child will need to receive a certificate of UK citizenship before applying for a passport. You will need your supporting documents, such as birth certificates or other proof of identity in order to apply. You can apply online or submit the application form and documents by post. The child's parents will apply on behalf of the child under the age of 18.
If you are unsure if your child is eligible to receive UK citizenship or a British passport, contact a dedicated lawyer at Total Law who can advise you on your immigration options.
Costs and Fees
The costs and fees associated with obtaining British citizenship for children born abroad may vary depending on the circumstances. Generally, application fees are:
£1,012 per applicant under the age of 18
£1,206 per applicant over the age of 18
£80 for the British citizenship ceremony fee, per applicant aged 18 or over
£19.20 for biometric information per applicant
£49 to apply for a British passport online and £58.50 when applying by post.
Applicants under the age of 18 who cannot afford the application fee may be eligible in some cases to have the fee for the citizenship application waived.
Processing Times
Generally, the processing time for citizenship for children born abroad is about 6 months when you apply online at the UK government website.
Applicants who apply by post may have to wait longer to receive a decision.
Note that processing times may be significantly delayed due to covid-19.
Applicants over the age of 18 will need to schedule and attend a British citizenship ceremony after their initial application is approved.
Obtaining a British passport can take on average another five weeks.
How Can Total Law Help?
At Total Law, our team of qualified immigration experts can give you personalized advice on the citizenship process for your child born abroad.
Your Total Law advisor will provide you with the current information and updates to UK immigration laws that will affect registration for UK citizenship.
For further information, contact us today at 0333 305 9375 or use our online contact form to get in touch with our team of qualified immigration lawyers.
Advice Package
Comprehensive immigration advice tailored to your circumstances and goals.
Application Package
Designed to make your visa application as smooth and stress-free as possible.

Fast Track Package
Premium application service that ensures your visa application is submitted to meet your deadline.
Appeal Package
Ensure you have the greatest chance of a successful appeal. We will represent you in any case.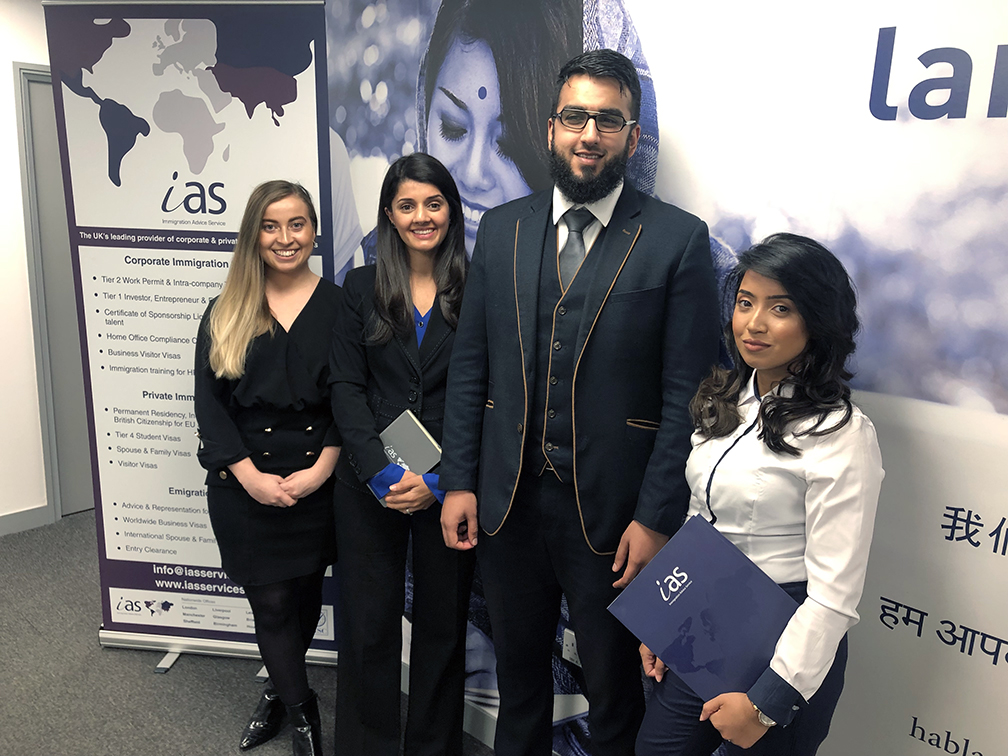 The Advice Package
During this untimed Advice Session with our professional immigration lawyers in London, you will receive our comprehensive advice, completely tailored to your needs and your situation.
Request the Advice Package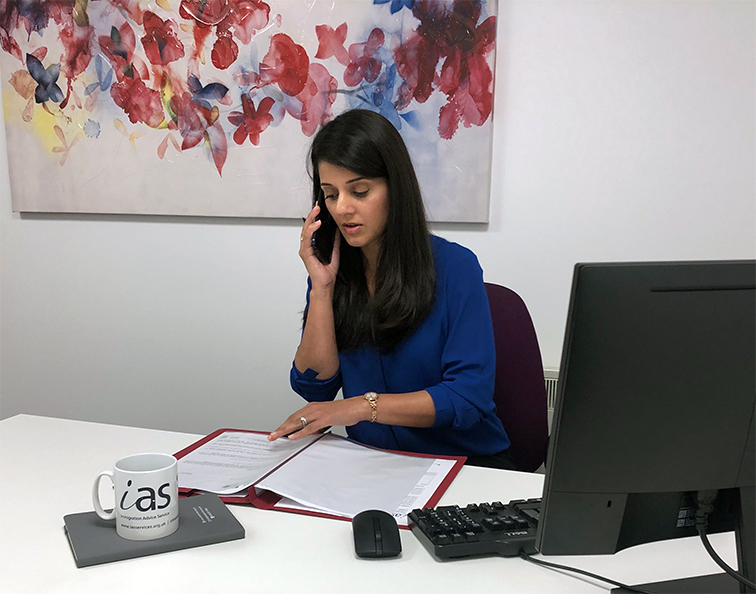 The Application Package
With our Application Package, your dedicated immigration lawyer will advise you on your application process and eligibility. Your caseworker will then complete and submit your forms to the Home Office on your behalf.
Request the Application Package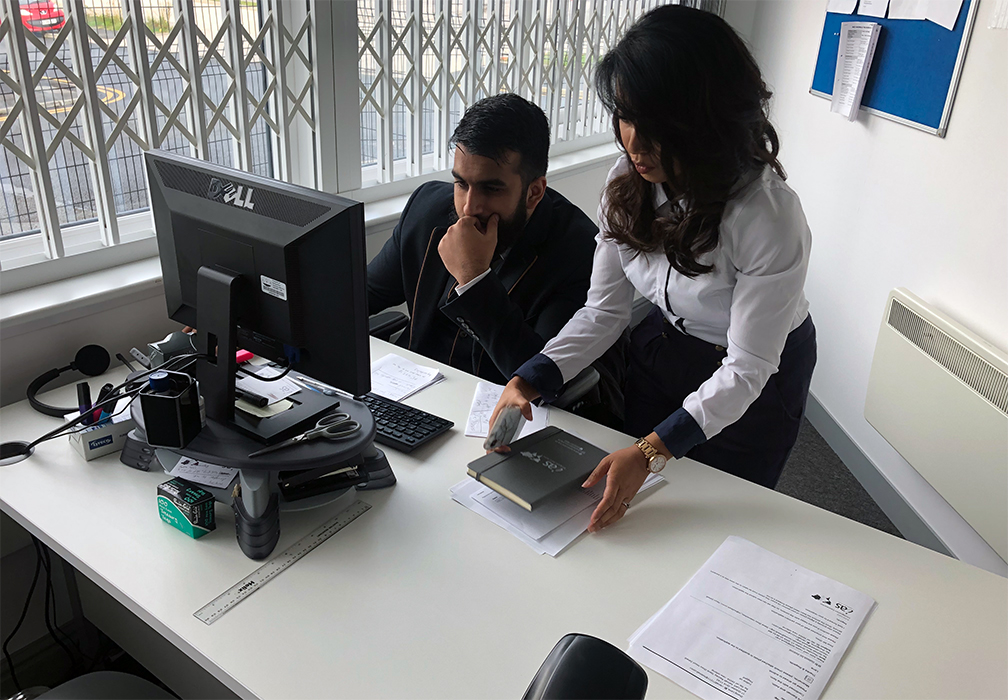 The Fast Track Package
Our Fast-Track Application Package is a premium service for those who need to submit their application in time with their deadlines. Your case will become a top priority for our lawyers and you will benefit from our highest-quality services.
Request the Fast Track Package
The Appeal Package
By choosing our Appeal Package, you can rely on our lawyers' legal knowledge and experience to ensure you have the highest chance of a successful appeal. We will also fully represent you in any hearings/tribunals.
Request the Appeal Package
Related pages for your continued reading.
Frequently Asked Questions
In the event that your child's application for British citizenship is rejected, you will receive a notification informing you of the reason for the decision. Often an application is rejected simply due to incomplete documentation, incomplete application fields, or incorrect information. Having a qualified immigration expert assist you with the application process can ensure that you or your child has the best possible chance of being approved for British citizenship on the basis of a child born abroad.
British citizenship for children born outside the UK to a surrogate can be complicated. A dedicated immigration lawyer can help your family navigate the application process for children born abroad to a surrogate. If at least one parent is a British citizen, the child may be eligible for British citizenship provided they meet the eligibility requirements.