Immigrating to the US from Germany
If you are considering immigrating to the United States from Germany, you will encounter both opportunities and challenges. Hence, it requires careful planning and preparation to ensure you follow the correct immigration pathway.
For swift assistance and guidance on your immigration journey to the US, do not hesitate to contact the Total Law team on +1 844 290 6312.
Immigrating to the US Visa Overview
When considering moving to the US as a German citizen, it is important to explore the various visa options available to determine the most suitable for you.
German citizens can select from Work Visas such as  H-1B, L-1, O-1, and J-1, depending on their skills and job offers.
For foreign investors and entrepreneurs from Germany, then the  E-1, E-2, and EB-5 visas, promoting international investment and economic growth may be suitable.
Families seeking to reunite with US citizens or Lawful Permanent Residents (LPRs) can opt for family-based visas such as F-1, F-2A, and Immediate Relative Visas (IR-1, IR-2, IR-3, IR-4).
"I'm very happy with the standard of training received on the OISC Level 1 course, i passed my exam. Thank you!"
"My application was approved and a huge weight has been lifted from our shoulders this year "
"We used this service for the spouse visa extension application to assure that all the information was valid and correct."
How to Immigrate to the USA from Germany: Step-by-Step
Once you have identified the relevant visa category for your situation, you can begin the visa application process. This involves completing online applications, compiling the necessary supporting documents, and scheduling an appointment at the US Embassy or Consulate in Germany.
If your move to the US is job-related or you wish to work while in the US, it is important to submit an application for a work permit in addition to your visa. This work permit, known as an Employment Authorisation Document (EAD) is mandatory.
Depending on your visa type, you may be required to attend an interview at the US embassy or consulate. Ensure that  bring all the necessary documents to the interview and, be prepared to discuss your background, future plans in the US, and your connections to your home country.
Understanding the immigration process can be complicated and confusing, especially if you are not familiar with all the details. At Total Law, we can assist you in applying for your US visa and guide you through the entire immigration process. Call us on +1 844 290 6312 for assistance and support.
Which Visa is Right For Me?
Overview
As a German citizen planning to immigrate to the United States, the most suitable visa option will depend on various factors unique to your situation. These factors include your purpose for immigration, your qualifications and skills, and your financial capacity.
Here are the primary visa categories to consider when making the move from Germany to the United States.
Employment-Based Visas
These visas are designed for individuals who have received a job offer.  Several employment-based Visas are available, each tailored to specific job types and applicant qualifications.
Common options for German citizens include the H-1B Visa for specialised occupations, the L-1 Visa for intracompany transferees, and the O-1 Visa for individuals with exceptional abilities in fields such as arts, sciences, education, business, or athletics.
Family-Based Visas
These visas are for individuals with close family members who are US citizens or permanent residents. Popular family-based Visas for German citizens include the IR-1 Visa for spouses of US citizens, and the F-2 Visa for spouses and children of F-1 students.
Investment-Based Visas
For Germany individuals who make substantial investments in the US economy. The most common option is the EB-5 Visa, requiring an investment in the US business that generates jobs for US workers.
Other Visa Categories
Additional visa options that are available for German citizens immigrating to the US are Study Visas, Religious Worker Visas, Refugee and Asylum Visas.
To determine the most appropriate visa category for your situation, it is advisable to consult with an immigration attorney.  A good place to start is reaching out to us at Total Law. We will evaluate your specific circumstances and provide guidance on the best course of action. Call us on +1 844 290 6312 for assistance and support.
Documents to Prepare when Immigrating to the US from Germany
You will need documents to support your visa application, whether you are applying for a nonimmigrant or immigrant visa. These documents are essential for verifying your eligibility and ensuring a smooth application process.
Valid passport
Visa application form
Form I-765
Passport-Sized photographs
Form I-140: The Immigrant Petition for Alien Worker.
Job offer letter or employment contract.
Proof of financial support such as bank statements, employment contracts, or sponsorship letters
Educational and professional certificates
Police clearance certificate
Health and vaccination records:
Affidavit of support
US Citizenship for German Citizens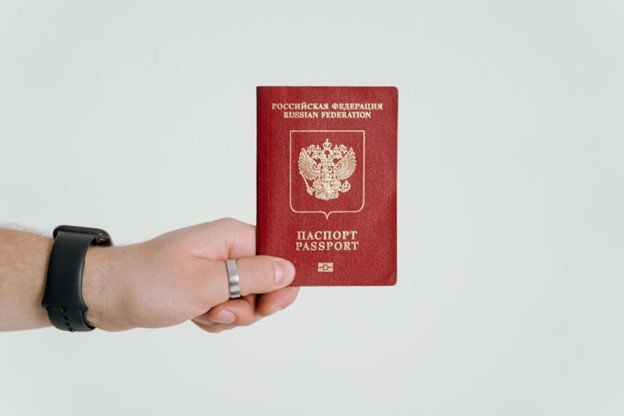 How to get US Citizenship as a German Citizen
German citizens have a variety of options for obtaining a Green Card and eventually US citizenship.  In most cases, the German authorities permit dual citizenship so it would be possible for German citizens to retain their existing citizenship alongside their new US status.
The process of becoming a US citizen is called naturalisation. Eligibility for naturalisation is typically limited to certain immigrants, specifically those who have held green cards (permanent resident status) for 3 to 5 years, as well as those who meet specific military service requirements.
Once you have applied for US citizenship it can take around 8 to 14 months for the process to be completed.
To attain US citizenship through naturalisation, your first step is submitting Form N-400, the Application for Naturalisation, as well as payment for the application. You will then need to attend a biometric appointment to have fingerprints taken.
This will be followdd by the a citizenship interview. For individuals already residing in the US, interviews typically occur at a USCIS office. For those in Germany, the interview may take place at a US embassy or consulate.
Once your application has received approval, your final step is to participate in a citizenship ceremony.
Common Reasons for K-1 Visa Denial
Getting denied a K1 Visa can be disappointing, but learning about the typical reasons for denial can help you be better prepared for the next K1 Visa application process. Here are the most common causes of K1 Visa denials:
Incomplete or incorrect forms and documents
Insufficient proof of a genuine relationship with the US fiancé(e) –
Health issues
Criminal history or affiliations
Financial issues
If your K1 visa application has been denied, contact our team at +1 844 290 631 or by email. Total Law's experienced immigration lawyers will review your case and denial letter to understand what went wrong and the options available.
How Can Total Law Help?
Immigrating from Germany to the US involves a substantial commitment of time, effort, and careful deliberation. The immigration application process can be complex and tiring, which is why engaging the services of an immigration specialist can prove highly beneficial.
An immigration expert can assist you in comprehending the specific type of US visa for which you are eligible and the corresponding eligibility criteria you must satisfy. They can offer guidance and support throughout the application procedure, aiding you in identifying and gathering the necessary documents pertaining to your visa category.
By getting in touch with our experts at Total Law, we can assist you in building a stronger portfolio and increasing your chances of success. You do not have to apply for a visa by yourself because having a lawyer's assistance will make the procedure more straightforward and less difficult. Feel free to get in touch with us at +1 844 290 6312 to access our expert support.
Advice Package
Comprehensive immigration advice tailored to your circumstances and goals.
Application Package
Designed to make your visa application as smooth and stress-free as possible.

Fast Track Package
Premium application service that ensures your visa application is submitted to meet your deadline.
Appeal Package
Ensure you have the greatest chance of a successful appeal. We will represent you in any case.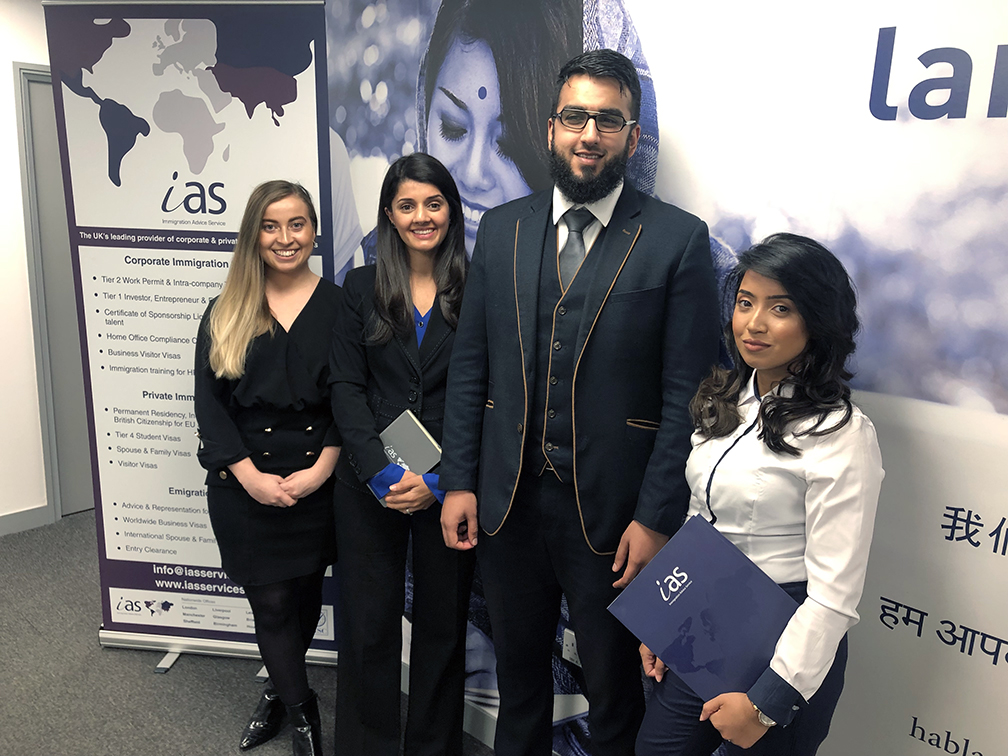 The Advice Package
During this untimed Advice Session with our professional immigration lawyers in London, you will receive our comprehensive advice, completely tailored to your needs and your situation.
Request the Advice Package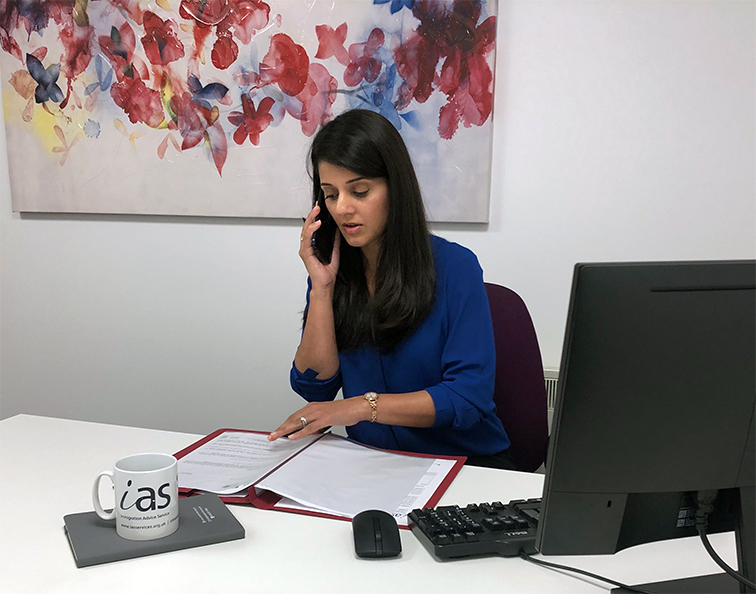 The Application Package
With our Application Package, your dedicated immigration lawyer will advise you on your application process and eligibility. Your caseworker will then complete and submit your forms to the Home Office on your behalf.
Request the Application Package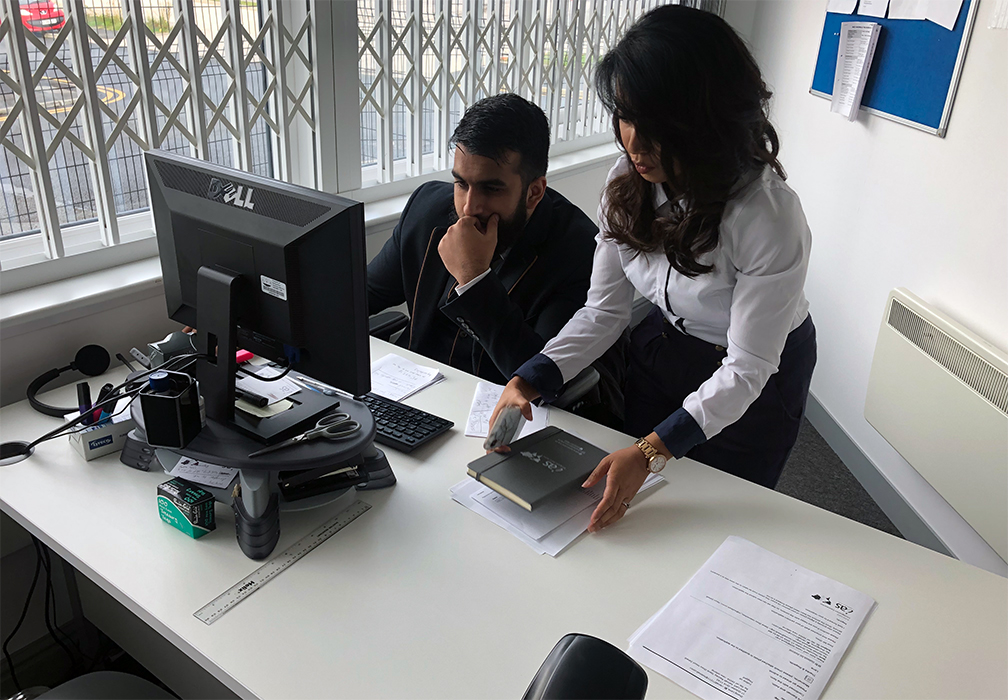 The Fast Track Package
Our Fast-Track Application Package is a premium service for those who need to submit their application in time with their deadlines. Your case will become a top priority for our lawyers and you will benefit from our highest-quality services.
Request the Fast Track Package
The Appeal Package
By choosing our Appeal Package, you can rely on our lawyers' legal knowledge and experience to ensure you have the highest chance of a successful appeal. We will also fully represent you in any hearings/tribunals.
Request the Appeal Package
Related pages for your continued reading.
There are several visa pathways that allow you to move to the US, even if you don't have a job lined up. For example, you have the option of obtaining a Family-Based Visa if you have immediate family members who are US citizens or permanent residents. Alternatively, you can explore a Student Visa if you intend to pursue your education in the US or consider an Investor Visa if you plan to make a substantial investment in a US-based business.
For German citizens traveling to the US  for tourism or business purposes, a maximum stay of 90 days is permitted without requiring a visa, provided they utilize the Visa Waiver Program (VWP).
However, if your intentions involve an extended stay or participation in activities such as work or study, you must apply for the appropriate visa. The specific visa you obtain will depend on its category, with corresponding validity and duration.