Portugal Visa from Bangladesh
Bangladeshi citizens must obtain a Portuguese Schengen visa to enter Portugal. With the Portuguese Schengen visa, you can also be allowed into other countries in the Schengen region of Europe.
Talk with one of our immigration lawyers at Total Law for immediate assistance in getting a Portugal visa from Bangladesh or if you have questions about other immigration services we offer. Call us today on +44 (0)333 305 9375 or contact us online.
Visiting Portugal From Bangladesh: Do I Need a Visa?
Every year, foreign nationals enter Portugal for several purposes such as tourism, family visitation, business, study, etc. Portugal continues to attract these foreign nationals because of the affordable cost of living, favourable tax laws, etc., in the country when compared to most European nations.
Bangladeshi nationals who want to visit Portugal must obtain any of the Portugal visas that are designed for non-EU citizens. The reason for your visit to Portugal will determine the type of visa you must apply for.
If you wish to enter Portugal for pleasure you may obtain the Portuguese Tourist visa. But if you want to enter Portugal for business purposes, the best visa type to get is the Portugal Business visa.
Before you obtain the Portugal visa, you must meet the eligibility criteria and provide all the required documents. You must prove that you have sufficient financial means to cover your expenses during your stay in Portugal.
"I'm very happy with the standard of training received on the OISC Level 1 course, i passed my exam. Thank you!"
"My application was approved and a huge weight has been lifted from our shoulders this year "
"We used this service for the spouse visa extension application to assure that all the information was valid and correct."
The Types of Portugal Visas Available For Citizens of Bangladesh
As a Bangladeshi citizen, you can obtain various types of Portugal visas, but this depends on the purpose of your trip to Portugal. Here are some of the types of Portugal visas Bangladeshi citizens can obtain
Portugal Schengen Visa
The Portugal Schengen visa is also known as the Type C visa. Bangladeshi nationals who obtain the Portuguese Schengen visa may enter Portugal and all other countries in the Schengen Area and would not need an additional visa to enter those countries.
The validity period for a Portugal Schengen visa is 180 days, and you are expected to spend a 90-day duration of stay within it. You may renew your visa once the validity period has been exhausted.
Your purpose of travel determines the type of Portugal Schengen visa you must obtain. These  Schengen visas include:
Business Visa
This Schengen visa type is known as the Schengen Business visa. Bangladeshi citizens who wish to enter Portugal for the purpose of carrying out the business activities of their company can apply for this visa type.
You must provide some documents to obtain the Portuguese Schengen Business visa. They include:
Trade fairs or congress registration confirmation.
Letter from your employer, explaining why you have to enter Portugal.
A letter of invitation or statement of participation by the Portuguese company, stating the event's purpose and duration.
Evidence of trip financing, showing that your company or company's partner will cover your travel expenses.
Office ID card.
Company memorandum.
Income tax return (if you are sponsoring yourself).
Tourist Visa
If you want to enter Portugal for tourism or for pleasure, this visa is designed for you. Also, if you wish to visit your family and attend seminars, you may also obtain this visa. With the Schengen Tourist visa, you are permitted to visit Portugal and other Schengen countries.
You are allowed to have single, double, and multiple entries with the Business and Tourist visas. However, this depends on how often you intend to enter or leave Portugal during your trips.
To apply for a Portugal Schengen Tourist visa, there are documents you must add. They include:
Plan for your tour, stating how many days you intend to stay in Portugal, places you will visit, etc.
Your income tax return.
Medical Visa
Non-EU citizens must obtain the Schengen Medical visa to enter Portugal for medical treatment. This visa, just like every other visa in the Schengen visa category, requires the ailing applicant to stay in Portugal for 90 days.
It is better to obtain a Long-Stay visa to stay for more than 90 days and complete the medical treatment if you are not sure that the treatment of the applicant will be completed in 90 days.
If you want to obtain the Portugal Schengen Medical visa, you must include the following in your application:
A letter from a Portuguese doctor acknowledging that you need medical treatment in Portugal.
Proof of advance medical payments for the treatment to a Portuguese doctor.
Proof of adequate communication between your doctor in Bangladesh and a Portuguese doctor.
Official confirmation of your appointment by a hospital in Portugal.
Evidence of accommodation in a Portuguese medical clinic.
A letter of assurance that the patient can afford unexpected additional costs.
Portugal Study Visa
Bangladeshi citizens who gained admission into educational institutions in Portugal may obtain a Portugal Study visa. This visa is subdivided into the following categories depending on the duration of stay:
Long-Stay Portuguese Student Visa
The Long-Stay Student visa permits the applicants to reside in Portugal and carry out their educational activities for more than 1 year. Upon getting this visa, it typically has 1-year validity, but you can renew it for up to 5 years.
Temporary-Stay Portuguese Student Visa
You must apply for a Temporary-Stay Student visa if you want to enter Portugal to attend study programmes, vocational training, internships, etc. The study duration that this visa allows in Portugal is from 90 days to 12 months.
You must prove that you have already been accepted into a study programme, internship, vocational training, etc. before you are issued the Temporary-Stay Student visa.
Short-Stay Student Visa
There are some short courses that would not take more than 90 days to complete, such as language or training courses. You may obtain a Short-Stay Student visa to enter Portugal and fulfil your educational purpose in Portugal. This visa is specifically available for Bangladeshi citizens and other non-EU nationals worldwide.
Typically, these types of visas under the Portugal Study visa are designed to match your study period in Portugal. But you can always renew them when they are about to expire if your course duration extends unexpectedly.
To apply for a Portugal Study visa, you must include the following:
No objection letter from your current school in Bangladesh (if needed).
Signed internship agreement between you (the trainee), and a Portuguese company.
Portugal Airport Transit Visa
This visa is also called the Type A visa. It permits non-Schengen nationals to enter Portugal or other Schengen states to connect flights in the international transit area to their final destination.
Because Bangladeshi citizens are non-Schengen citizens, you must obtain this visa just to connect flights within a Schengen country. Note that, you are not permitted to leave the international transit area of the Schengen country's airport even if you must wait for your flight till daybreak.
Before you get the Airport Transit visa, you must include the following documents in your general Schengen visa application:
Visa for the final destination (if necessary).
Flight ticket for the final destination.
Portugal National Visa
This visa type is also known as the Long-Stay visa or Residence visa. Applicants will just need to access the Portugal National visa application form to apply. These visas are issued to applicants who intend to stay in Portugal for more than 1 year.
The people who may need the National visas are relatives who want to join their families, applicants who have found a job, students admitted to Portuguese educational institutions, freelancers who want to work for foreign employers in Portugal, etc.
About The Portugal Schengen Visa
Portugal Schengen visas are popularly known as Short-Stay or Short-Term visas. This is because when you obtain the Portugal Schengen visa, you will only be allowed to stay for 90 days (3 months) in Portugal.
The Portugal Schengen visa is meant for tourism, business, family visitation, medical trips, and all other forms of travel purposes that must not exceed 90 days to fulfil. But if you want to stay in Portugal for more than 90 days, you may apply for the Portugal National visa which is valid for more than 1 year.
Note that, all the Portugal Schengen visa types and the National visa can allow you to enter other countries in the Schengen region. The Schengen region has an agreement that allows member countries' citizens to have visa-free movement to and from each of the member states.
Benefits of The Portugal Schengen Visa
Portugal Schengen visas offer a wide range of benefits for Bangladeshi nationals who hold Portugal visas. They include:
Visa-Free Travel
Bangladeshi citizens who obtain the Portugal Schengen visa can enter countries in the Schengen countries without a visa. Once you obtain a Portugal Schengen visa, you will be registered in the Schengen Area Central System automatically.
Additionally, you may be allowed to enter other countries in Europe visa-free. Besides that, there are several countries that are not in the EU that you may still enter without a visa because you have a Portugal Schengen visa.
Low Crime Rate
According to statistics, Portugal ranks as one of the countries with the lowest crime rate, making the country a good place to raise your family in. A contributory factor to the low crime rate is the political stability that has helped to promote peace and safety in the country.
For some time, Portugal has maintained the lowest overall crime rate throughout Europe.
English Language Use in Portugal
Most times, you must learn the culture and official language of a foreign country you are moving to if you want to thrive there. You will need to communicate with the locals at work, during business deals, and every other aspect of your daily activities.
In Portugal, English is the second language and because English is spoken in Bangladesh, you will not struggle to adapt and carry out your day-to-day activities in Portugal.
The reverse would be the case if you were to move to France or Italy where English is not widely spoken or taken as the second language. Therefore, your ability to learn French or Italian will determine whether your residency will be successful in those countries.
Cost of Living
Life in Portugal is one of the reasons expats continue to troop into Portugal yearly to get a better life for themselves and their children. The cost of living is more affordable in Portugal when compared with life in other European countries ranging from housing, transportation, education, electricity bills, and so on.
Large Expat Community
Recently, Portugal has become a sought-after destination for expats with several expat communities making the country their second home. Because of this, it is likely that you will definitely meet someone from Bangladesh who speaks Bengali.
Most of these expat communities are in Lisbon, Algarve, and Porto. Many expats in Portugal are digital nomads who work remotely and leverage the startup scene of Portugal and retirees who want to enjoy their last years in a beautiful and calm environment.
Quality Education
Portugal is home to some renowned educational institutions that offer quality education both private and public. You may choose from these schools if you wish to study in Portugal or enrol your children in them.
The Portuguese government invests heavily in public schools by hiring more qualified teachers, improving infrastructure, and increasing funding for these schools. This has systematically improved the graduation rate in Portugal.
Portugal Schengen Visa Eligibility
Here are the eligibility criteria Bangladeshi citizens must meet to qualify for a Portugal Schengen visa. You must:
Be an adult.
Meet your financial needs in Portugal.
Prove your employment status.
Be a citizen of a third-world country who is required to obtain a visa to enter Portugal or other Schengen countries.
Be a citizen of a third-world country that has a visa-free agreement with the Schengen region but you were denied entry previously.
Provide evidence of your travel plans, including your accommodation and flight tickets to and from Portugal.
Not be seen as a threat to the public order in the country.
Have travel insurance that is up to €30,000 to cover your unforeseen medical expenses in Portugal and other Schengen countries.
Not be in the bad records of the Schengen Information System.
Document Requirements for the Portugal Schengen Visa
Portugal visa from Bangladesh requirements include:
Your Bangladeshi passport. Your Bangladeshi international passport must be valid even until 3 months after your departure from Portugal.
Portugal visa application form.
Passport-size photographs that meet Portugal requirements.
Evidence of visa fee payment.
Travel health insurance with at least €30,000 for medical emergencies.
Your cover letter explaining why you want to travel to Portugal, your arrival, and departure dates, etc.
A round-trip itinerary, showing that your to and fro flights to Portugal have already been booked.
Evidence of having enough funds to meet your needs in Portugal. You may provide bank statements, payslips, etc.
Proof of accommodation. You must show that you have where to stay when you enter Portugal. It could be a hotel reservation or an invitation by a friend or relation.
Portugal Schengen Visa Costs
Bangladeshi nationals must pay visa application fees and other additional fees during their application. The fees include:
Children aged 6 to 12 will pay €40.
Adults will pay €80.
Some people are allowed to enter Portugal without paying the Schengen visa fee. They include:
Children below 6 years old.
Students and their teachers on a school trip.
Representative of charity/non-profit organisations (25 years old or below).
Researchers and scientists on a trip for professional reasons.
Holders of Diplomatic passports travelling for official reasons.
You may have other fees to pay such as travel insurance expenses depending on how long you will stay in Portugal and your age. You may also pay courier fees to the embassy to keep you updated regarding your visa application.
Portugal Schengen Visa Application Process From Bangladesh
For your Portugal visa application from Bangladesh, you must follow a step-by-step guide, it include
Step 1. Choose Visa Type
You must first determine your main travel purpose and select the visa that best suits it. You may not know the exact visa type to choose as the Schengen visas have the same 90-day stay duration.
At this point, we recommend you reach out to one of our immigration lawyers at Total Law for assistance. We will help you choose the best Portugal Schengen visa that fits your travel purpose, and we can help you complete all the stages of your application. Call us on +44 (0)333 305 9375 or contact us online.
Step 2. Fill Your Schengen Visa Application Form
Download and complete your Portugal Schengen visa application form online. Ensure you fill it out without errors or omissions as it may be rejected.
The form for the Portugal visa online application contains some personal questions you must answer accordingly, such as your date of birth, country of birth, passport number, etc. You may also have to answer questions about how long you plan to stay in Portugal.
Step 3. Pay Your Schengen Visa Fee
Once you have filled out your form, you must pay your visa fees. Ensure you are updated regarding the visa fee you must pay as wrong payments of any kind are nonrefundable.
Note that paying your visa fee is not a guarantee that your visa will be granted. But it is a payment made to start your application process.
Step 4. Schedule an Appointment
Set a date for an interview at the Portuguese embassy or visa application centre closest to you through their online portal. At the interview, you will be required to provide your biometric information, that is, your photographs and fingerprints.
Upon a successful interview appointment, you will receive an email showing that your appointment request has been confirmed along with your letter of appointment. If your family members are going with you, then you must book a different appointment for each of them.
Step 5. Gather Your Documents
Provide all the required documents for your Schengen visa. You should make two copies of all your documents and arrange them properly.
Step 6. Visit the Portugal Embassy 
Go to the Portuguese embassy on the day of your appointment, and submit your visa application form. Do not be late as you may risk a refusal of your visa application for lateness.
Your application will be verified after you have submitted your form. Thereafter, your information will be entered into an online system and you must verify that your details are correct when you are given the printed form.
Step 7. Collect Your Passport
Follow-up on your visa application and know when you are required to get it from the Portuguese embassy or visa application centre. When a decision has been made regarding your application, you will be required to come and pick it up.
Bring one of your national identity documents or a receipt issued to you by the Portuguese embassy or visa application centre if you want to pick up your passport in person.
Once The Application For The Portugal Schengen Visa Is Submitted
Once you have submitted your documents, you will receive a confirmation that your application has been received and is being processed. The Portuguese Immigration and Borders Service (SEF) will review your Schengen visa application to ensure that you have met all requirements up to standard. Thereafter, you will receive a notification regarding a decision on your visa application.
It will take about 15 days or less to process your Portugal Schengen visa application. In rare cases, the SEF may be delayed in processing your visa application and may need you to wait for about 30 to 60 days to get a decision.
The delay may be caused by some reasons such as weather, holiday period (with more applications), how busy the embassy is with other applications, etc.
What To Do If My Schengen Visa Is Refused
There are several reasons that can cause your Portugal Schengen visa to be rejected. They include:
No Purpose of Visit
Your Schengen visa application may be refused if you cannot present a cover letter explaining why you want to visit Portugal, or if you did not provide a letter of invitation from your relative in Portugal stating why they are inviting you to the country.
Insufficient Travel Health Insurance
If you do not have sufficient travel insurance, your visa application may be refused. It is expected that you have about €30,000 to cover expenses for unforeseen medical bills during your stay in Portugal.
No Proof of Funds
If you do not include evidence that you have enough money to meet your needs during your stay in Portugal, your visa application may be rejected. You must provide your bank statements, payslips, or a letter of support written by your relatives in Portugal assuring the SEF that they will support you financially when you enter the country.
Criminal Record
What you may have done in the past such as drug abuse, being involved in terrorism, or other serious crimes is very important in deciding whether you should be issued a Schengen visa. If by any means, you are considered to be a threat to the public order or internal security in Portugal or the Schengen area, you will be denied the Portugal Schengen visa.
False Travel Document
If you misrepresent your identity in any way and the consular officers find out, your Schengen visa application will be denied. Besides the denial of the visa, you may face other unfavourable consequences.
Having known why your visa application may be rejected, here is what to do:
Once you receive a notification that your Schengen visa has been rejected, you are allowed to appeal the decision within 15 days of receiving that decision. You must appeal that decision if you are sure that it is wrong.
Write a letter for Schengen Visa Refusal and state the reasons you believe that the decision is wrong and why it has to be changed. You may need an immigration lawyer to help you out in writing the letter of appeal against the unfavourable decision you received as you may not know how to write it.
This letter has to be written professionally, and stating reasons your Schengen visa application should be reconsidered. We have experienced immigration lawyers who have handled similar cases like yours and with a track record of high rates of successful outcomes.
We have helped Bangladeshi citizens appeal their Schengen visa application refusals and have successfully helped them get their Schengen visas approved.
Besides that, if you let us handle your Schengen visa application from the start, you would not even need to have your visa application rejected because we already have professional and experienced immigration lawyers in place to help you out. Reach out to us at Total Law today, call us on +44 (0)333 305 9375 or contact us online.
Extending / Renewing The Schengen Visa In Portugal
The SEF may extend your Schengen visa for some reasons. They include:
Force Majeure
If there is a break out of war or violent protest, etc., in Bangladesh before your Schengen visa expires. Because of unforeseen circumstances, you may be allowed to stay in Portugal for more weeks or until these events are resolved.
Late Entry into Portugal 
Entering Portugal days or weeks after your Short-Stay visa becomes valid may make you be considered for a stay extension in Portugal. For example, if your visa became valid about 3 weeks before you entered Portugal, you may be considered for an extension.
Humanitarian Reasons
You may be granted a Portugal Schengen visa extension if there is someone who depends on you because of hardship. Or if you need to stay back to look after your family member who is ill and their situation would not allow you to travel, and several other reasons. If the SEF deems your reasons fit for an extension, they will approve it.
Professional Reasons
If you still have unfinished business to take care of in Portugal, you may be granted a visa extension. For example, if you need more time to finalise a business deal that has not been completed within the stipulated time your Schengen visa allows, you may be granted a Schengen visa extension.
How Can Total Law Help
To apply for a Portugal Schengen visa from Bangladeshi, you must first be eligible, meet the requirements, and apply correctly. Your visa fees must be paid correctly and note that you need to know the deadline for each step in your Portugal Schengen visa application.
All the processes involved may be complex and tiring for you, let us help you. Our professional and experienced immigration lawyers at Total Law already know how to navigate these processes to get you a favourable visa application decision.
We have assisted several Bangladeshi citizens to immigrate to various countries of their choice including Portugal. We can help you from the first step of choosing the visa type that meets your travel purpose till your passport collection stage.
If you need more information about a Portugal visa from Bangladesh or other services we offer, reach out to us at Total Law. Call us on +44 (0)333 305 9375 or contact us online.
Advice Package
Comprehensive immigration advice tailored to your circumstances and goals.
Application Package
Designed to make your visa application as smooth and stress-free as possible.

Fast Track Package
Premium application service that ensures your visa application is submitted to meet your deadline.
Appeal Package
Ensure you have the greatest chance of a successful appeal. We will represent you in any case.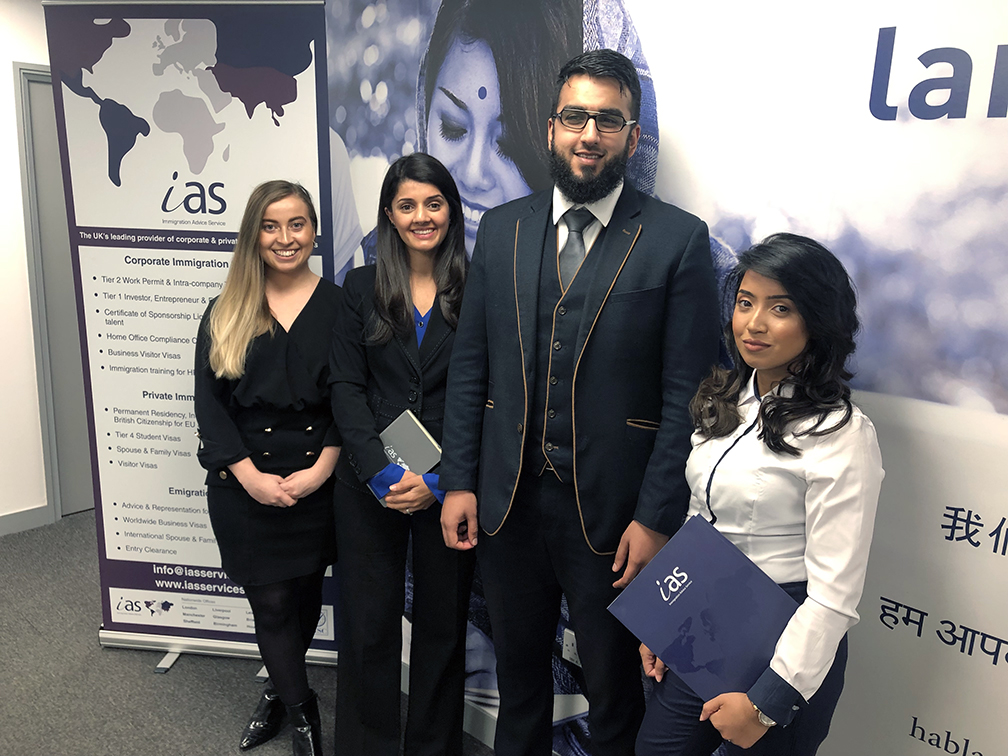 The Advice Package
During this untimed Advice Session with our professional immigration lawyers in London, you will receive our comprehensive advice, completely tailored to your needs and your situation.
Request the Advice Package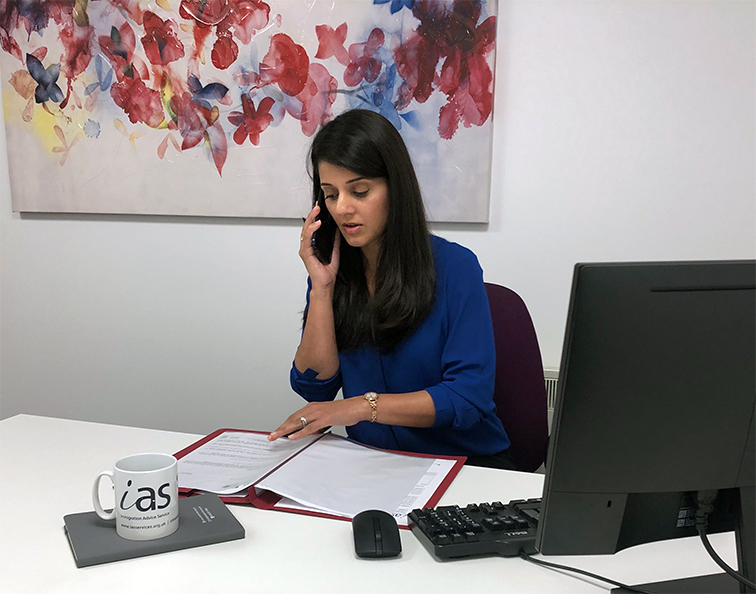 The Application Package
With our Application Package, your dedicated immigration lawyer will advise you on your application process and eligibility. Your caseworker will then complete and submit your forms to the Home Office on your behalf.
Request the Application Package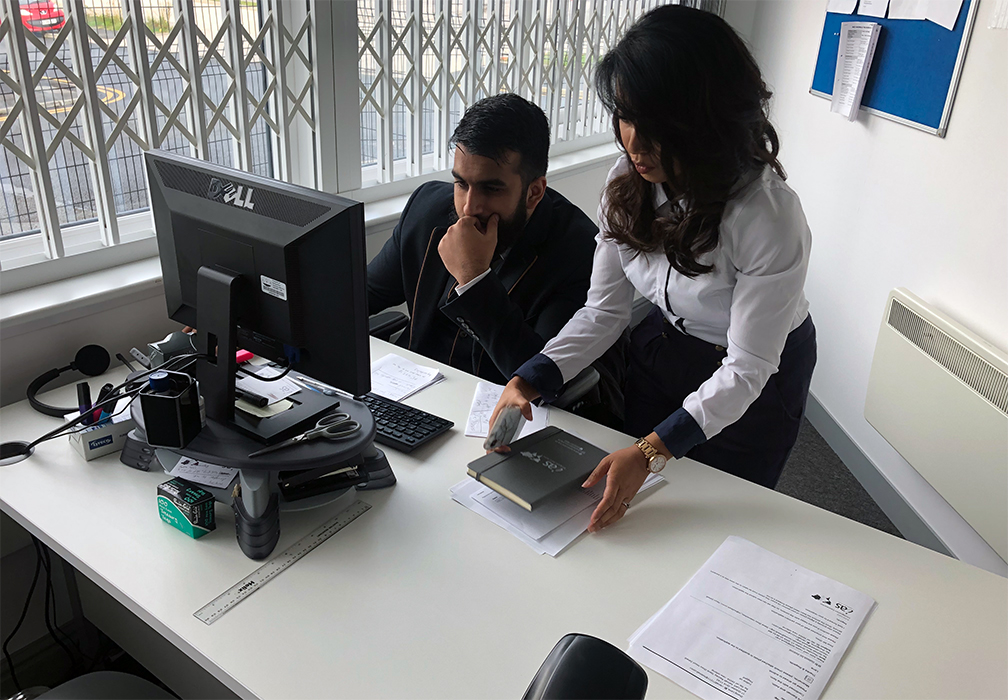 The Fast Track Package
Our Fast-Track Application Package is a premium service for those who need to submit their application in time with their deadlines. Your case will become a top priority for our lawyers and you will benefit from our highest-quality services.
Request the Fast Track Package
The Appeal Package
By choosing our Appeal Package, you can rely on our lawyers' legal knowledge and experience to ensure you have the highest chance of a successful appeal. We will also fully represent you in any hearings/tribunals.
Request the Appeal Package
Related pages for your continued reading.
Frequently Asked Questions
For a Portugal Visit Visa from Bangladesh, you must prove that you have a minimum of €40 for your daily expenses in Portugal. Additionally, for each entry into Portugal, you are required to have a minimum of €75.
To get a Portugal work permit visa apply online at the official website of Bangladeshi government. Skip the payment option in section 04 when you are filling out the form online. Choose the FM tab in the 06 section, and print your application form after submitting it online.
Yes, it is easy to obtain a Portugal Schengen visa. To get the visa, you can access all the information you need for your application on the official government websites to start your application. However, if you need assistance with your application Total Law is always ready to help you out and make your application stress-free. Contact us online or call us on +44 (0)333 305 9375.