Emigrating to Australia from the UK
Australia is growing to become among the fastest-growing countries in the world; if you are considering moving to Australia from the UK, whether for study, work, family reunion, and the like, we can provide you with professional guidance and assistance.
For advice and assistance with your visa application, contact Total Law today a 0333 305 9375 or use the online contact form to get in touch.
Emigrating to Australia
Australia is a well-liked destination for immigrants because of its high standard of living, thriving economy, and multicultural population, which is already home to many foreigners from all over the world.
One of the best ways UK citizens can emigrate to Australia is through an employed sponsor visa. Whether you are visiting Australia for a short period of time or planning to migrate, you must have a valid Australian visa.
"I'm very happy with the standard of training received on the OISC Level 1 course, i passed my exam. Thank you!"
"My application was approved and a huge weight has been lifted from our shoulders this year "
"We used this service for the spouse visa extension application to assure that all the information was valid and correct."
Working and Skilled Visas
The Australian government operates a general skilled migration program. Applicants are given points depending on their age, education, experience, and proficiency in English. It is essentially a points-based system. Your profession determines your eligibility; hence, people with in-demand professions will have the most Australian visa alternatives.
Temporary Skilled Shortage Visa (subclass 482 visa)
The Temporary Work (Skilled) visa (subclass 457 visa) was replaced with the Temporary Skilled Shortage (TSS) visa. There is a short-term stream and a medium-term stream for the TSS visa. The stream you apply for determines the list your occupation is on.
On the short-term stream, applicants with jobs on the Short-term Skilled Occupations List (STSOL) are qualified for visas lasting up to two years.
Individuals who apply for job positions on the Medium and Long-term Strategic Skills List (MLTSSL) are eligible for a visa with a maximum stay of four years under the medium-term stream. After three years, they can apply for permanent residency.
Employer Nomination Scheme (subclass 186 visa)
The Australian visa enables skilled and qualified people who an employer has nominated to travel to Australia for both work and permanent residence. Applicants must have been nominated by an Australian employer.
This visa has three subcategories: the Direct Entry stream, the Labor agreement stream, and the temporary residence transition stream. Employers must choose the position that needs to be filled from the list of skilled vocations that have been defined. All proposed roles must satisfy certain minimum standards regarding pay and skill requirements.
Immigration officials will assess the nomination after a post has been chosen to see if it satisfies their requirements. It's crucial that applications are well-organized and correctly filled out because nominations are carefully reviewed.
Skilled Recognised Graduate Visa (subclass 476 visa)
This Australian visa is specifically designed for engineering graduates under 31 who want to complete up to 18 months of skilled work experience in Australia.
You must have earned your engineering degree from a reputable college within the last two years.
Furthermore, you will need to have completed a major course of study or specialization in civil engineering, structural engineering, chemical engineering, environmental engineering, electrical and electronics engineering, mechanical, production and plant engineering, and mining and material engineering.
Skilled Work Regional (Provisional) Visa (subclass 491 visa)
British citizens can stay and work in certain regional areas of Australia for up to five years with the Skilled Work Regional visa. You must be nominated to apply by a state or territory government agency or be sponsored by a qualifying relative to be eligible.
When you apply, you must have a minimum score of 65, be under 45, and work in an appropriate occupation. You can apply for a permanent residence visa after three years of residing in Australia on a Skilled Work Regional visa.
Business Innovation and Investment Visa
This visa allows eligible businesspeople or investors to reside in Australia indefinitely and carry on with their investment activities. Anyone under age 55 who wishes to launch or invest in a business in Australia may apply for this visa.
This visa is valid for five years and allows you to bring your family members to live, study, work, and eventually qualify for permanent residency in Australia.
Business Talent Visa
Those who want to live permanently in Australia can apply for this visa by investing at least AUD 1.5 million into a new or existing business.
Global Talent Visa
This visa is available to qualified persons with a record of accomplishment in their profession, sport, the arts, academia, or research that has received international recognition.
Temporary Activity Visa
With the help of this temporary visa, qualified people can travel to Australia to find temporary work that lasts no more than three months and participate in activities that the Australian government supports.
Australian Partner Visa Applications
An Australian Partner visa is available to a UK citizen if they are in a committed relationship with an Australian citizen, an Australian permanent resident, or an eligible New Zealand citizen. There are numerous subclasses within the Australian Partner visa category. Their classification is determined by the location of the application, the kind of visa (temporary or permanent), and other factors.
Applications are evaluated as part of a "combined application" by the Department of Immigration and Border Protection. In other words, your application will be evaluated in light of the requirements for both temporary and permanent partner visas. Depending on the requirements you satisfy, you will receive the appropriate visa.
Temporary Partner Visa: This temporary Partner visa is valid for two years. Your relationship will be evaluated to determine whether you intend to remain with your spouse throughout this time. You will be given a permanent Australian Partner visa if your partnership passes the test.
 Permanent Partner visa: The Permanent Partner visa is valid for five years. You will be qualified to apply for citizenship once you have had this visa for four years. Applications are evaluated based on the household's structure, the applicants' commitment to one another, their financial situation, and other factors.
Bringing Your Partner to Australia
There are four routes to bringing your partner to Australia. They are:
Partner (Provisional) visa (subclass 309 visa) and Partner (Migrant) visa (subclass 100 visa) must be applied for outside of Australia
Partner Australian visas (subclasses 820 visas and 801 visas) can be applied for within Australia
Prospective Marriage visa (subclass 300 visa) for couples engaged to be married
New Zealand Citizen Family Relationship (Temporary) visa (subclass 461 visa) for those with New Zealander partners
Reunite Your Family With an Australian Parent Visa
An application for immigration to Australia is open to parents of Australian citizens or permanent residents. Before your parents immigrated to Australia, you must have been a resident here for at least two years.
Contributory Parent visa (subclass 143 visa)
Contributory Parent (Temporary) visa (subclass 173 visa)
Parent visa (subclass 103 visa)
Contributory Parent Visa (subclass 143 visa)
This visa allows you to live as a permanent resident in Australia, work, study, and apply for Australian citizenship. To be eligible for this visa, applicants must:
Be the parent of a child who is a settled Australian citizen, settled permanent resident, or settled eligible New Zealand citizen.
Have at least half of their children permanently residing in Australia
Can be applied for within Australia
Have more children living permanently in Australia than in any other country.
Contributory Parent (Temporary) Visa (subclass 173 visa)
This temporary visa allows you to work and study and live as permanent residents for two years and cannot be extended. The application will require a sponsor to certify in writing that they will support, house, and financially help the applicant and any accompanying spouse and dependent family members for their first two years in Australia. Applicants must apply for their permanent visa before their temporary visa expires. To be eligible for this, applicants must:
Be living outside of Australia
Be the parent of a child who is a settled Australian citizen, settled permanent resident, or settled eligible New Zealand citizen.
Be able to pay the high contributory amounts, which are split into two separate payments under the 173 visa and 143 visa applications.
Parent Visa (subclass 103 visa)
A parent visa allows you to live as permanent residents in Australia, access social security payments, and apply for Australian citizenship. To be eligible for this visa, the applicant must:
Be the parent of a child who is a settled Australian citizen, settled permanent resident, or settled eligible New Zealand citizen.
Have at least half of their children permanently residing in Australia
Have more children living permanently in Australia than in any other country
How to Get an Australian Student Visa (Subclass 500)
Depending on the kind you will be applying for and its duration, the Australian student visa is a temporary visa that can last up to five years. You must be registered in an approved program of study in Australia before requesting a student visa.
Requirements for the Australian Student Visa
To be eligible for a student visa, you must submit the following documents:
Confirmation of Enrolment (CoE) document issued by the education provider to verify your enrollment and which confirms that you have paid your required tuition fees
Genuine Temporary Entrant (GTE) to prove that the student's intentions to stay in Australia are temporary and that they will return home upon completion of the course.
Financial requirements
English language proficiency
Health requirement
Character requirements
Have adequate health insurance
The Australian Department of Home Affairs is moving towards a global visa processing model. This means that any application may be processed in an office other than where it is lodged. As such, it is important that all supporting documents attached to the application, which are not in English, be accompanied by an English Translation.
How Can Total Law Help?
Total Law's excellent immigration lawyers are vastly experienced in dealing with emigration to Australia applications and provide advice and support to make your application process smooth.
Our professional immigration lawyers will help you determine that you meet the eligibility criteria for emigrating to Australia application. They will advise you on which supporting documentation you should have. In addition, years of experience with this process have made us aware of the common mistakes that applicant make that causes application refusal. Therefore, we will help you avoid these errors to ensure that your application is consistent and readily accepted.
If you've had a previous refusal, Total Law can help you file an appeal or walk you through a stress-free re-application process to ensure you get accepted. So contact us today at 0333 305 9375 to start your journey towards a successful application.
Advice Package
Comprehensive immigration advice tailored to your circumstances and goals.
Application Package
Designed to make your visa application as smooth and stress-free as possible.

Fast Track Package
Premium application service that ensures your visa application is submitted to meet your deadline.
Appeal Package
Ensure you have the greatest chance of a successful appeal. We will represent you in any case.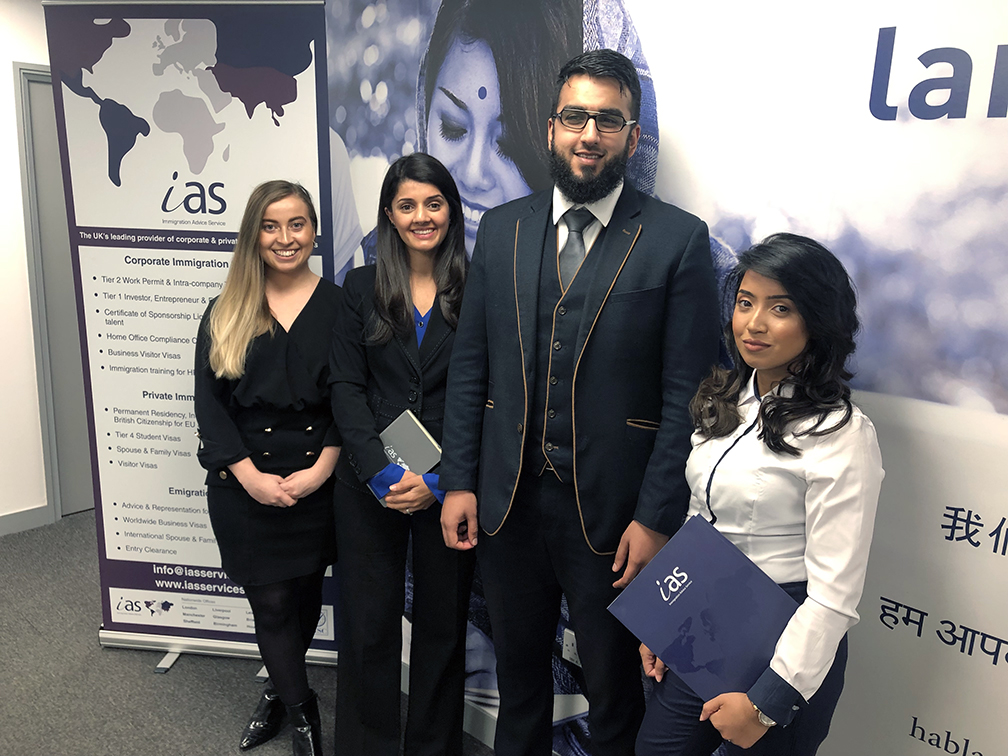 The Advice Package
During this untimed Advice Session with our professional immigration lawyers in London, you will receive our comprehensive advice, completely tailored to your needs and your situation.
Request the Advice Package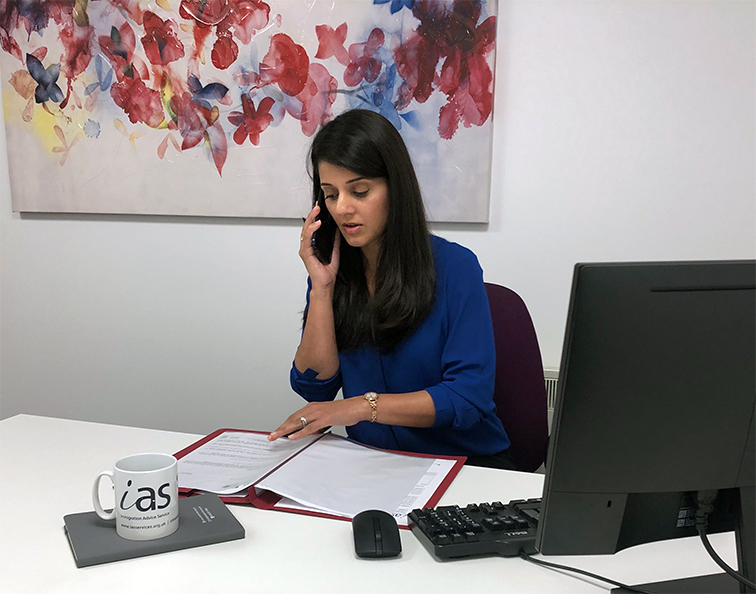 The Application Package
With our Application Package, your dedicated immigration lawyer will advise you on your application process and eligibility. Your caseworker will then complete and submit your forms to the Home Office on your behalf.
Request the Application Package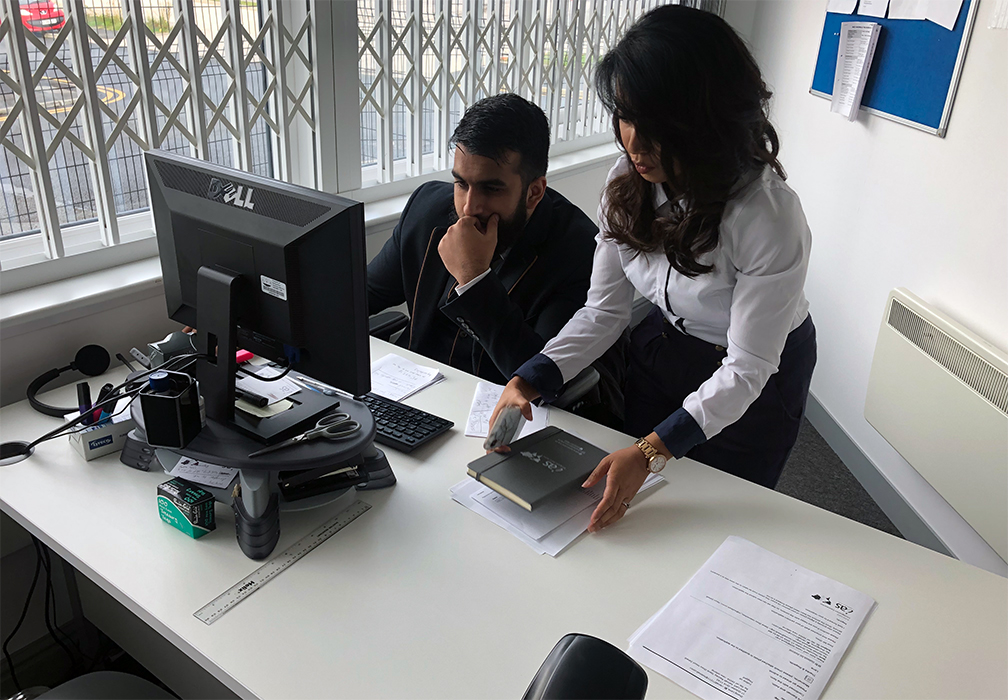 The Fast Track Package
Our Fast-Track Application Package is a premium service for those who need to submit their application in time with their deadlines. Your case will become a top priority for our lawyers and you will benefit from our highest-quality services.
Request the Fast Track Package
The Appeal Package
By choosing our Appeal Package, you can rely on our lawyers' legal knowledge and experience to ensure you have the highest chance of a successful appeal. We will also fully represent you in any hearings/tribunals.
Request the Appeal Package
Related pages for your continued reading.
Frequently Asked Questions
Once you have been granted your visa, you will be allowed to leave and visit Australia as often as you like up until the initial visa expires. The permanent residency visa is notable for allowing the holder to remain in Australia without breaking immigration laws long after the initial visa expires. The responsible Minister has the authority to cancel permanent residency in certain circumstances, such as where there has been criminal misbehaviour.
The regional areas include South Australia, Tasmania, Western Australia, Australian Capital Territory, Victoria (except the Melbourne metropolitan), Queensland (except the greater Brisbane area), Northern Territory, and New South Wales (except Sydney).