What Is The Asylum Appeal Process In The UK?
The asylum appeal process gives asylum seekers a second chance to have their case heard and have their initial asylum rejection overturned.
For more in-depth information about how the immigration appeal process works in your exact situation, contact one of our friendly Total Law legal experts today at 0333 305 9375 or request a call back with our online form.
Asylum Appeal Process UK: An Overview
Applicants who have applied for asylum in the UK and received a rejection can make a formal legal challenge to get the decision overturned, known as an appeal. If you are currently in the UK, you must appeal within 14 days of the date written on your decision letter.
To appeal, you must ask the First-tier Tribunal (Immigration and Asylum Chamber) for permission. If you are permitted, you will have a First-tier Tribunal hearing, where an impartial judge will hear your case. After this hearing, you'll either:
Be granted asylum protection in the UK
Have your case re-reviewed by the Home Office
Be denied asylum protection
If you are denied asylum status a second time but feel that your case was illegally handled, you can appeal again to the Upper Tribunal.
"I'm very happy with the standard of training received on the OISC Level 1 course, i passed my exam. Thank you!"
"My application was approved and a huge weight has been lifted from our shoulders this year "
"We used this service for the spouse visa extension application to assure that all the information was valid and correct."
What Are The Most Common Reasons Asylum Claims Are Denied?
Your asylum claim will be denied because the Home Office believes you can safely return home. You may need to provide more evidence, or your application may have errors. The exact reasons your claim was denied will be in your Reasons for Refusal Letter (RFRL). Some of the common causes include:
You didn't provide enough information
Information couldn't be verified
Your claim is certified, meaning the Home Office sees your case as "clearly unfounded"
In some cases, there may be an error on the part of the Home Office. For example, you may suspect that:
There are documents missing
Dates, times or names were incorrect
The interview was mistranslated
In those instances, you or your lawyer can file a subject access request (SAR). With this request, the Home Office will give you a copy of your file. So long as you provide enough identifying information (like your full name and case number), you should receive a response within one month.
What is the Process for Appealing an Asylum Decision in the UK?
Overview
You must file an immigration appeal within 14 days of receiving your decision letter to the First-tier Tribunal Immigration and Asylum Chamber to continue receiving asylum seeker support and continued right to remain. To do this, fill out the notice of appeal form that was enclosed with your decision letter or download it from the government website here.
To appeal, you'll need to send:
The filled-out form
Copy of your immigration letter (keep the original for your records)
Supporting documents
 Documents You Need to Include in Your Appeal Application
You'll need to include these documents alongside your appeal application:
Why you are appealing the decision (known as your "grounds of appeal")
Documents that support your human rights claim
Why your immigration appeal is late (if it is)
Decide on a Paper or Oral Hearing
You will also have to decide whether you want a paper or oral hearing.
Paper hearings are done through documents only
An oral First-tier Tribunal hearing allows you to speak and can be arranged by phone, video, or in person
If the First-tier Tribunal immigration and asylum chamber judge overseeing your case decides on an in-person hearing, you must go to London. If you don't live in London, travel to the city and accommodation for the night will be paid for by the Home Office.
How to Send the Form
You can send the paper form through post, email, or fax to the HM Courts and Tribunals Service. You'll find the contact details and address on the notice form.
What Steps You Can Take if Your Human Rights Claim is Certified
In some cases, your claim will be certified, meaning the Home Office rejected it because your case is "clearly unfounded". Certified decisions occur in two instances:
The country you are from is considered "generally safe"
You stayed in the UK for too long before making your protection claim
In these cases, you do not have the right to appeal the Home Office's refusal in the UK. You can, however, contest your immigration application from your home country or apply for administrative review.
Applying for Administrative Review
An administrative review means asking the Home Office to reconsider your case. You can request this review only if your casework has clear errors. For example, if:
Key facts like names, dates or locations are incorrect
You suspect there was a mistranslation error
There are case-working errors
Applying for administrative review costs £80. The Home Office will refund this money to you if its initial decision is overturned and you're granted asylum status.
Asylum Appeal Submitted: What to Expect Next
Overview
You will usually hear back from the First-tier tribunal immigration and asylum chamber within a week after submitting your immigration appeal request. They will either let you know whether or not they will consider your case or if they need more information.
If you need to send more information, you'll need to contact the Home Office Section 4 Casework Team to send the documents requested.
What Happens If Your Case is Approved
If the First-tier Tribunal appeal is allowed, what next? The First-tier Tribunal will then give you your appeal hearing date. This hearing may be paper or oral. If you have an in-person or phone hearing, you'll be contacted a few days in advance and told what documents you must bring. Alternatively, you may be able to send those documents in the post beforehand.
The tribunal will also let you know if you need to bring any witnesses. Contact those requested witnesses as soon as possible to ensure they attend the appeal hearing date.
The First-Tier Tribunal Immigration and Asylum Chamber Hearing
The hearing is done either orally or on paper.
What is a Paper Appeal Hearing?
A paper hearing means the judge will decide based only on paper evidence. In this case, the judge will look at your notice of appeal form, the documents, and any proof from the Home Office.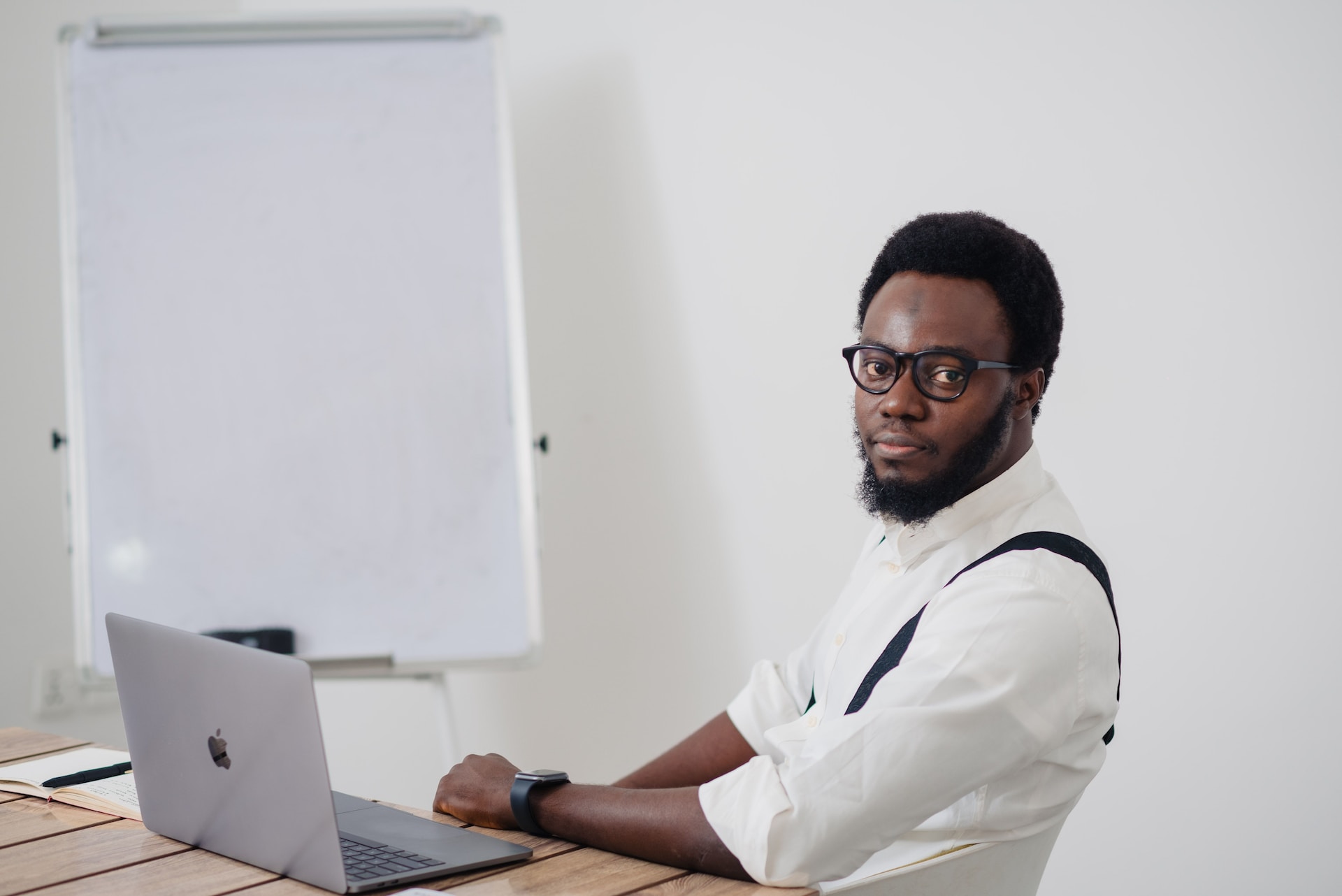 What Happens at the In-Person Hearing?
You can attend the oral hearing by phone, video, or in person. As with all hearings, you, a friend, or a lawyer will need to present your case to an impartial judge. Do keep in mind that you won't be arguing alone. The Home Office will have their own representatives there to back up their initial decision (in this case, to refuse your protection claim).
This can be a very daunting process, especially if you aren't confident in speaking English. While you can request an interpreter in advance, that translator can only relay what is being said and cannot give you advice.
Having someone who knows the full extent of immigration law on your side can take away a lot of stress, as you can rest easy knowing your case is being presented as well as it could.
Our team at Total Law are here to help, from offering advice to full representation at the hearing, to give you the best chance at having your appeal succeed. To learn more, get in touch with our team at 0333 305 9375 or by using the online contact form.
Can I Expedite My Hearing?
To be granted an expedited immigration tribunal on compelling or compassionate grounds, you'll need letters from the doctor or hospital. Once you have these, send them to the First-tier Tribunal (Immigration and Asylum Chamber) customer service email at customer.service@justice.gov.uk or by calling 0300 123 1711.
How Long Does it Take to Receive a Decision on an Asylum Appeal in the UK?
How soon you get your decision depends on whether the hearing was in-person or paper.
In-Person Hearing: Same day (with the paper copy sent three days later by post)
Paper Hearing: One day later, by post
What Are the Possible Outcomes of an Asylum Appeal in the UK?
Overview
You will typically get one of three decisions from the immigration judge:
The appeal was allowed, meaning you have been granted asylum status or will continue to receive asylum support, depending on your situation.
The appeal was dismissed, meaning it was turned down and rejected.
The judge has asked the Home Office to look at your case again, also known as "remitting" the immigration appeal.
What Happens if My Immigration Appeal Is Successful?
Once you have refugee status, you can remain in the UK for at least five years.
After those five years, you can apply for settlement, which is the next step towards British citizenship. You will need to make this application one month before your initial five years ends.
How Long Does It Take to Get a Visa After Appeal in the UK?
After your appeal is allowed, how long to get a visa? While there is no visa per se, you will get your Biometric Residence Permit (BRP) and leave to remain once your right to remain is granted. This BRP should arrive between 7 and 10 days.
What Happens If My Asylum Appeal Is Unsuccessful?
The First-tier Tribunal's decision is final. You can only appeal further if there's evidence that the judge or tribunal staff did not follow the correct procedures or the law during your appeal. In this case, you can look into getting a Home Office appeal against the First-tier Tribunal decision, meaning you'll appeal to the Upper Tribunal.
How Our Total Law Immigration Lawyers Can Help You
Asylum appeal cases can be fraught with anxiety, and unfortunately, there's no time to waste. Immigration law also changes regularly, especially with the proposed New Plan for Immigration, which reduces the options for those who arrive in the UK through non-official channels. With the asylum process changing, staying on top of the law can be difficult.
Having a Total Law immigration solicitor on your side can help you tick every box and make every step on time to improve your chances of having a successful appeal. In addition to providing legal support and representing you in court, they can also take point in the Upper Tribunal case if the correct law is not followed.
Our friendly experts can guide you through many of the asylum UK immigration steps, including:
Asylum application and appeals
First-tier Tribunal and Upper Tribunal Permission to Appeal)
Detained casework
Bail (Tribunal, SoS applications, renewals)
Fresh claims
Error or law preparation and hearings
Permission to Work application
BRP issues (error/lost/stolen)
Family Reunion Applications and appeals
Having a Total Law immigration lawyer on your side can help you meet the deadlines and put together a solid appeal case that helps you succeed in your appeal, so give our legal team members a call at 0333 305 9375 or use the online form and get help today.
Advice Package
Comprehensive immigration advice tailored to your circumstances and goals.
Application Package
Designed to make your visa application as smooth and stress-free as possible.

Fast Track Package
Premium application service that ensures your visa application is submitted to meet your deadline.
Appeal Package
Ensure you have the greatest chance of a successful appeal. We will represent you in any case.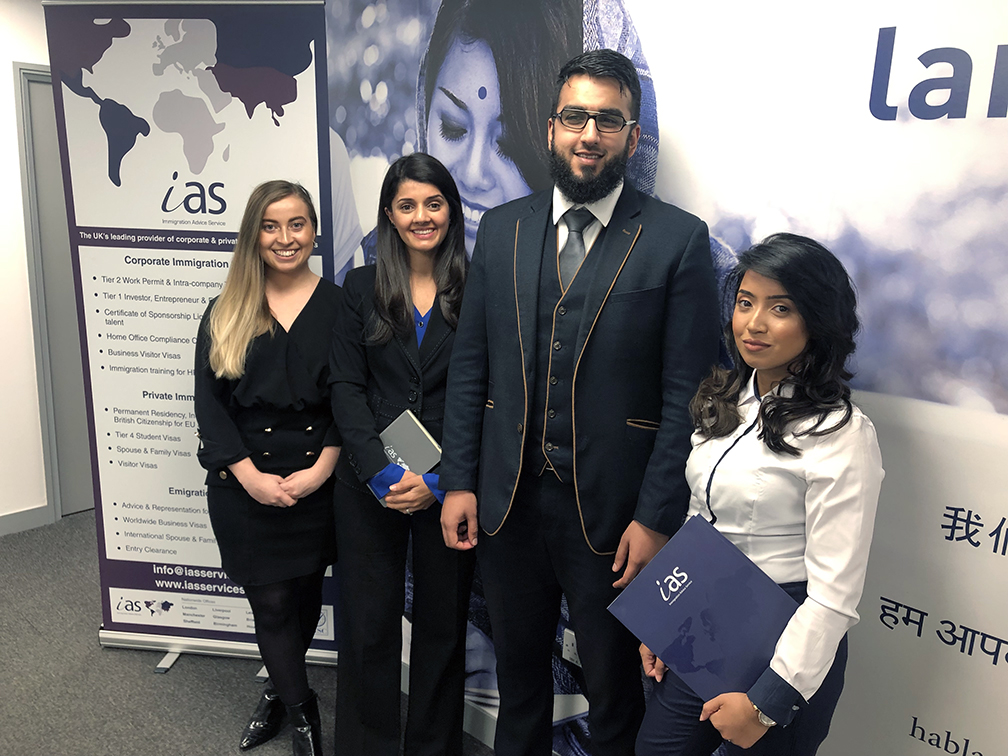 The Advice Package
During this untimed Advice Session with our professional immigration lawyers in London, you will receive our comprehensive advice, completely tailored to your needs and your situation.
Request the Advice Package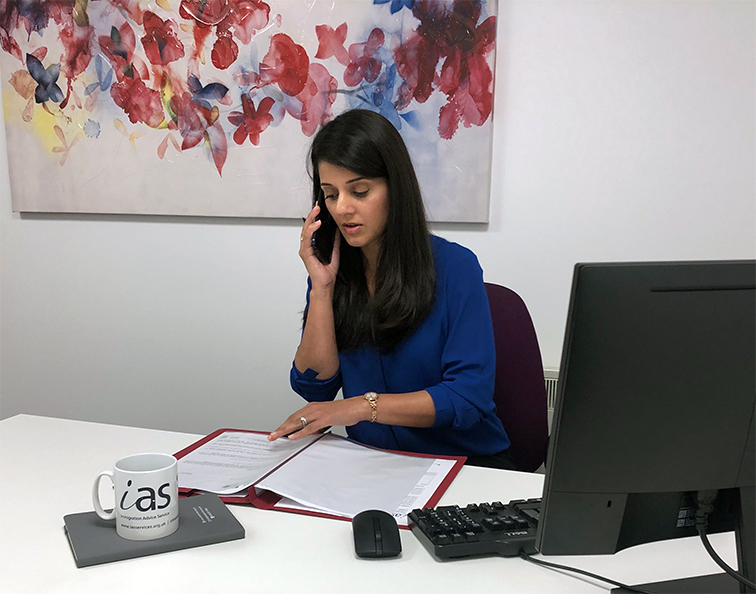 The Application Package
With our Application Package, your dedicated immigration lawyer will advise you on your application process and eligibility. Your caseworker will then complete and submit your forms to the Home Office on your behalf.
Request the Application Package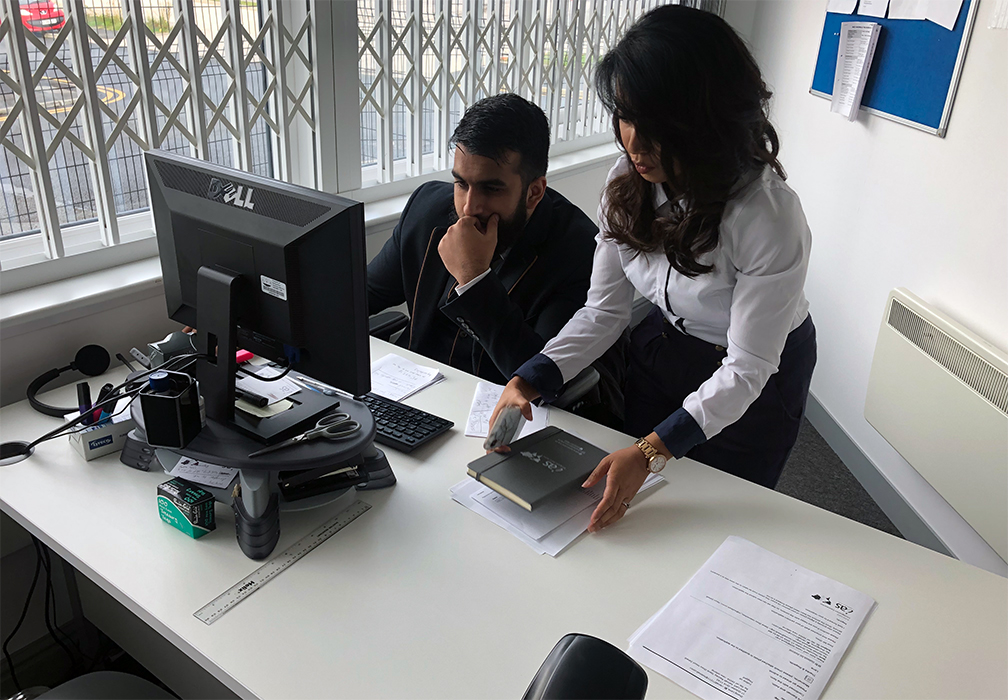 The Fast Track Package
Our Fast-Track Application Package is a premium service for those who need to submit their application in time with their deadlines. Your case will become a top priority for our lawyers and you will benefit from our highest-quality services.
Request the Fast Track Package
The Appeal Package
By choosing our Appeal Package, you can rely on our lawyers' legal knowledge and experience to ensure you have the highest chance of a successful appeal. We will also fully represent you in any hearings/tribunals.
Request the Appeal Package
Related pages for your continued reading.
Frequently Asked Questions
Due to the backlog of cases, the appeal process can take months to upwards of a year (or longer).
The exact success rate depends. In March 2023, for example, 43% of asylum appeals were allowed.
No, you cannot work unless you were granted special permission under Paragraph 360 or 360C of the Immigration Rules.
| | |
| --- | --- |
| Hearing Type | Fee in GBP |
| Paper Hearing | £80 |
| In-Person (Oral) Hearing | £140 |
Yes, if you have no more right to appeal, you can submit new evidence without starting a fresh claim, otherwise known as "further submission". To do this, you'll need to fill out this further submissions form and send your new evidence to the Further Submissions Units (FSU) in person. Along with this form and your new evidence, you'll need to provide this identifying information:
Valid passport
Previous immigration status documents
Driving licence
IS96 or Bail 201 with a photograph
Yes, you or your legal representative can request the withdrawal of your appeal by contacting the tribunal in writing or the hearing centre if your hearing is less than seven days away. The tribunal, however, has the final say on whether or not the hearing will go ahead.