Portugal Visa from Pakistan
Pakistani citizens have the option to choose from a range of visa types offered by the Portuguese government. However, coming to Portugal from Pakistan might seem extremely difficult with limited knowledge of how their system works.
For detailed information on which visa route would be best for your situation and circumstances, please feel free to call our legal experts at Total Law through the online chat or call us to speak to a representative directly at +44 (0)333 305 9375
Portugal Visa From Pakistan Overview
Portugal is an attractive European country because of the various immigration pathways and employment opportunities it has for those coming from overseas.
Many Pakistanis view getting a Portugal Visa as a step to gaining permanent residence status  in the long-term and eventually Portuguese citizenship.
However, it is important to know which visa to apply for exactly based on your requirements and circumstances. Failing to apply for the correct visa can lead to lengthy delays and additional costs so it is crucial to be aware of the different pathways on offer when applying for a Portugal Visa from Pakistan.
"I'm very happy with the standard of training received on the OISC Level 1 course, i passed my exam. Thank you!"
"My application was approved and a huge weight has been lifted from our shoulders this year "
"We used this service for the spouse visa extension application to assure that all the information was valid and correct."
Types Of Portugal Visas Available For Pakistan Citizens
Portugal offers a variety of visas that Pakistani Citizens can choose from depending on the nature and reason of their visit to the country.
Portugal Job Seeker Visa
The Portugal Job Seeker Visa is a temporary stay visa that allows you to enter Portugal and look for work. You do not need to have a job arranged before coming to Portugal and there is no restriction to the time of job you can look for.
A Job Seeker Visa is  valid for 120 days and can be extended for 60 days, but it is not possible to leave and re-entry Portugal under the visa.
If the visa expires and no employment has been found then the visa holder is required to depart from the country to return to Pakistan.
To be eligible for a Job Seeker Visa l, you will need to meet the following criteria:
Have a valid passport
Provide proof of sufficient financial means to support yourself in Portugal
Necessary medical expenses throughout your visit
Have a clean criminal record
Have proof of accommodation
Be a citizen of a non-EU country
Portugal Business Visa
A Portuguese Business Visa is required for Pakistani visitors entering Portugal solely to conduct business activities, such as meetings and contract signings. The purpose of their visit must be evidenced by documentation.
Once all the required paperwork is submitted to the Portugal Embassy or Consulate, the applicants can expect their visa within 15 working days.
The list of the required documents includes:
Completed signed application form that is downloaded and printed from the official VFS Global website
Passport photo
Valid passport
Copy of return air ticket
Copy of National ID card
Copy of Family Registration Certificate
A letter of invitation or a letter from their employer
Proof of how the trip will be financed in the form of bank statements of last 6 months
Documents of all minors travelling together (if applicable)
Copies of previous schengen visas approved (if applicable)
Portugal Work Visa
The National Long-Term Visa is a particular type of visa that the Portuguese government gives for employment reasons. Applicants for these visas must be Pakistani citizens who want to work in Portugal. The employee must have a valid work permit before submitting a visa application and the employer must apply for the employee's work permit on their behalf.
Requirements of the Portugal Work Visa
Completed application form
Two passport pictures
Valid employment contract stating the position and salary
Proof of accommodation in Portugal
Criminal clearance certificate
Evidence that an EU/EEA or Swiss citizen could not fill the role
Proof of sufficient funds to support your stay in Portugal
Valid health insurance
The processing time of the Portugal Work Visa varies on a case-to-case basis. In most cases, the applicants can get their visa within 60 days of initial application.
Portugal Study Visa
Many students from Pakistan opt to study in European countries to pursue their advanced education because the education offered is more affordable compared to other countries.
Students who enrol in government universities only have to pay a semester contribution, but the tuition fee is usually waived or partially covered. All students wishing to study in Portugal must have a valid Portugal Student Visa.
Required Documents for Portugal Student Visa for Pakistani Nationals
Completed Study Visa application form
Two colour passport pictures
Valid travel document
Letter of Acceptance from a Portuguese University
Proof of funds to cover expenses in Portugal
Alternatively, if students have a scholarship, they can also attach its document that describe the duration and terms and conditions of the scholarship
Proof of accommodation in the country
Proof of having paid all the required fees
Proof of the visa processing fee
Once the applicant submits all of these documents at the visa application centre and they are verified by the Portuguese Embassy, the Student Visa is issued within a time frame of 60 days.
For detailed information on what other documents could be needed for your student visa application to prevent rejection, please feel free to call our legal experts at Total Law through the online chat or call us to speak to a representative directly at +1 844 290 6312.
Portugal Medical Visa
A Portugal medical visa must be obtained if you are a citizen of Pakistan and need to visit there for medical care. However, you will need to provide an extensive list of supporting documents, which include:
Completed visa application form
A passport with a minimum of 3-month validity post the date of expected return,
Two coloured passport pictures
A medical certificate by a recognised medical facility in Pakistan that attests to the severity of your illness and the requirement for medical attention in Portugal. The specifics of the medical care you will get in Portugal, as well as the anticipated length of the treatment, should also be listed in this document
Bank statements or other financial records that demonstrate your ability to pay for your medical care in Portugal are acceptable forms of verification
Evidence of your travel plans in the form of confirmed return flight tickets and hotel reservations
It is important to be aware that as part of the visa application procedure, you might need to have a medical exam or supply extra evidence.
Portugal Digital Nomad Visa (D7)
The Portugal D7 Visa, often known as the Portugal Retirement Visa or Passive Income Visa enables non-EU/EEA/Swiss nationals to apply for temporary residency in Portugal. It is used to get a permit for lawful permanent residence and, ultimately, citizenship.
Freelancers who want to base themselves in Portugal occasionally utilise the D7 visa. You must, however, make the minimum wage as set by the Portuguese government in order to achieve this and you must not work for a Portuguese employer.
As long as they match the minimal passive income standards, Pakistanis can apply for a D7 Visa. The requirements for this kind of visa include:
A Portuguese Tax number and bank account,
Proof of sufficient funds in bank account to use for the stay in Portugal,
Freelancers must show proof of monthly earning of up to €705,
Commitment to reside in Portugal for a total on 16 months with the first two years,
Valid passport
A medical insurance covering expenses of 30,000 Euros,
Criminal Clearance Certificate
Proof of accommodation
Two recent passport pictures
Cover Letter stating your intentions, purpose of applying for the visa, and future plans.
Portugal Visa Prices for Citizens of Pakistan
Visa prices for Short Stay and Long Stay Visas can vary. As per the recent information stated on the official website of the Portugal Embassy and VFS, following the the prices of each of the visas:
Portugal Business Visa: 80 Euros for adults and 40 Euros for children older than 6 but less than 12 years of age
Portugal Study Visa: The Short Stay Student Visa for short courses costs around 75 euros, while the Long Stay Student Visa costs 90 Euros. Applicants pay an additional amount of 90 Euros as the temporary residence permit fee.
Portugal Medical Visa: 75 Euros .
Portugal Work Visa: 90 Euros.
Digital Nomad (D7) Visa: 90 Euros.
How to Apply For Portugal Visa From Pakistan
In order to apply for any of the Portugal Visas from Pakistan, it is important to collect the listed documents and apply for an appointment via the Portuguese embassy or consulate in Islamabad.
The waiting times for an appointment can vary significantly so you must ensure you arrange the appointment as soon as possible and do not miss your booking time.
Our team of legal experts at Total Law make sure that you get your Portugal Visa from Pakistan as swiftly and quickly as possible. For further guidance, please do not hesitate to contact us on +44 (0)333 305 9375.
How to avoid Portugal Visa Refusal
There are many reasons that can lead to a visa rejection. The most common ones include:
Inability to clearly state the purpose of your trip and your intention to return to Pakistan,
Lack of proof of sufficient funds to support yourself and accompanying family members,
Applying with an expired passport or a one that's nearing its expiry and does not fulfil the 3-month validity requirement
Previous rejection of a Schengen Visa
Non-clean criminal record
Not being able to show your detailed travel itinerary
Fake work contract
Inadequate or complete absence of a travel insurance document.
These are the most common mistakes applicants make when applying for a Portugal Visa or due to a lack of knowledge of recent changes in rules and regulations. In order to avoid a visa rejection, it is essential to provide up-to-date and original documents when submitting your application at the visa centre or the embassy.
Portugal Permanent Residence and Citizenship
Portugal is seen as a strong pathway to gaining EU citizenship, with all Portuguese citizens entitled to a passport that allows them to live and work in the EU and be able to enjoy visa-free visits to several countries in Europe.
Obtaining Portuguese citizenship from Pakistan by naturalisation requires you to work and live for up to 5 years in most cases. After this time you can apply for Portuguese citizenship as long as you meet the required criteria.
How Can Total Law Help?
Legal experts at Total Law have been helping and facilitating the visa applications of Pakistani nationals and citizens of other South-Asian countries for many years. As a result, we have a lot of experience in making sure our customers get the Portugal Visas as quickly as possible.
We make sure to take care of everything for you. From the documents required for each visa type to their proper submission and from re-checking all the documents to your interview at the visa office, we make sure you are prepared for everything.
Our representatives are always available to help. You can contact us through the online chat or call us directly at +1 844 290 6312.
Advice Package
Comprehensive immigration advice tailored to your circumstances and goals.
Application Package
Designed to make your visa application as smooth and stress-free as possible.

Fast Track Package
Premium application service that ensures your visa application is submitted to meet your deadline.
Appeal Package
Ensure you have the greatest chance of a successful appeal. We will represent you in any case.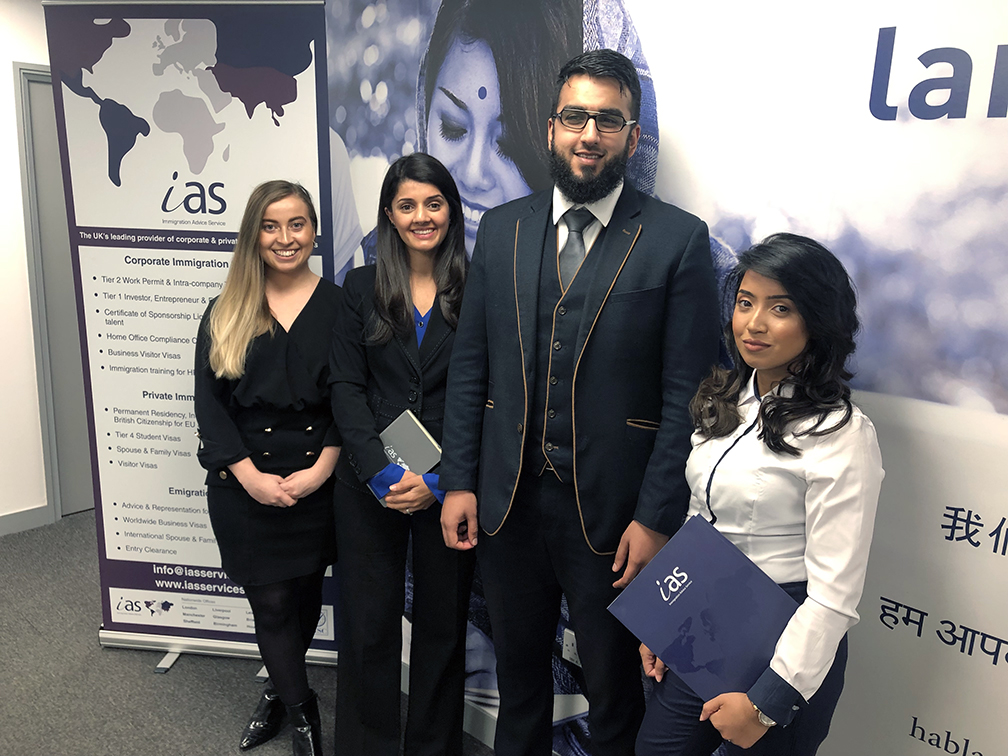 The Advice Package
During this untimed Advice Session with our professional immigration lawyers in London, you will receive our comprehensive advice, completely tailored to your needs and your situation.
Request the Advice Package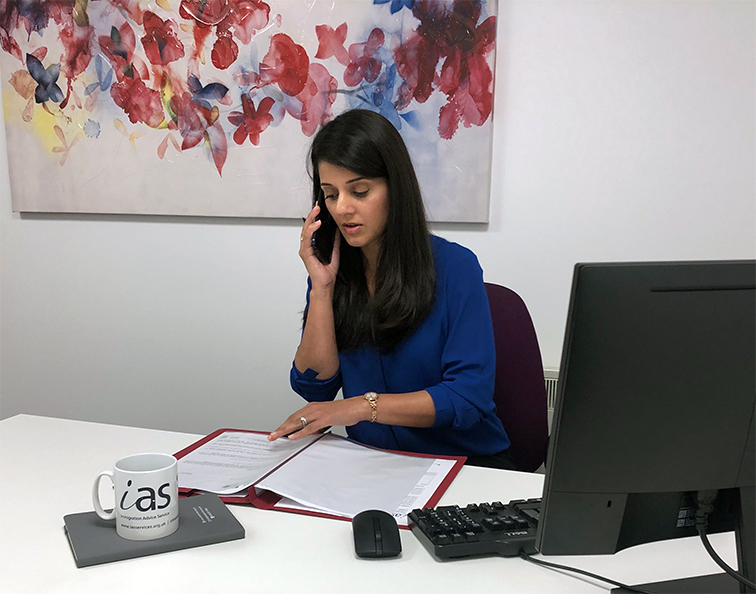 The Application Package
With our Application Package, your dedicated immigration lawyer will advise you on your application process and eligibility. Your caseworker will then complete and submit your forms to the Home Office on your behalf.
Request the Application Package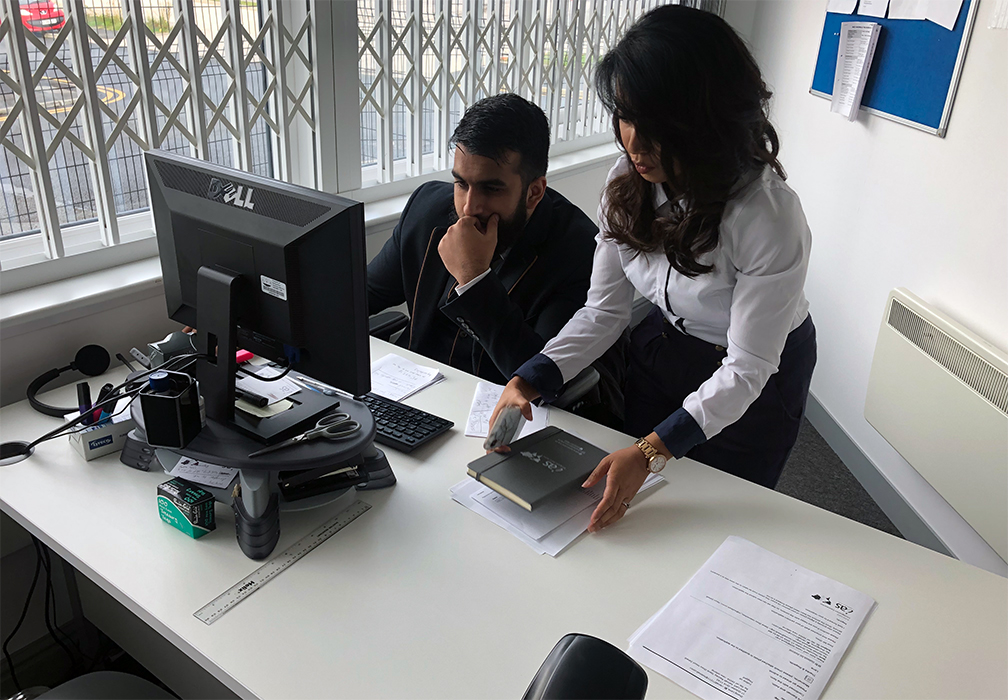 The Fast Track Package
Our Fast-Track Application Package is a premium service for those who need to submit their application in time with their deadlines. Your case will become a top priority for our lawyers and you will benefit from our highest-quality services.
Request the Fast Track Package
The Appeal Package
By choosing our Appeal Package, you can rely on our lawyers' legal knowledge and experience to ensure you have the highest chance of a successful appeal. We will also fully represent you in any hearings/tribunals.
Request the Appeal Package
Related pages for your continued reading.
Unfortunately, it is not possible to apply for a Portugal Visa online in Pakistan. All applicants must submit their application in person via a pre-booked appointment.
Yes, extension of Short-Stay and Long-Stay visas is possible from within Portugal if initiated in a timely manner accompanied by proper justification for the extension.