Immigrating to the UK from Canada
For Canadian citizens who wish to immigrate to the United Kingdom from their home country of Canada for longer than six months, and want to be able to work, they will require the right visa category.
If you have any questions regarding the Immigration process to the United Kingdom or permanent residency as a Canadian citizen, you can contact our expert immigration lawyers to discuss any concerns you may have, provide assistance or for some help navigating the application process. You can call us on +1 844 290 6312 or contact us online seven days a week via our live chat.
What are the eligibility requirements to immigrate to the UK as a Canadian citizen?
The UK government has specific immigration criteria for foreign nationals, including Canadians to go to their country of the UK, which includes Northern Ireland or the Channel Islands. Canadians with a valid Canadian passport are able to leave Canada to experience life in the UK on visa-free travel but just for six months. During those six months, they can only visit like tourists following all travel advice.
If you want to move to the United Kingdom to make it home amongst UK citizens, you would need to complete a visa application. The good news is that there are many permits available for foreign nationals including Canadian citizens. Every visa has different eligibility criteria in some circumstances, most jobs require a UK-based sponsor.
"I'm very happy with the standard of training received on the OISC Level 1 course, i passed my exam. Thank you!"
"My application was approved and a huge weight has been lifted from our shoulders this year "
"We used this service for the spouse visa extension application to assure that all the information was valid and correct."
Which is the right visa to pick?
The correct visa to select is based on the following:
Your skills and qualifications, including professional and education
Whether or not you can provide proof of a job contact or sponsorship
The type of work you'll be doing
The length you wish to stay in the UK and if you want residency or eventually British citizenship
If you can meet the minimum requirement of financial requirements
Whether or not you want to bring your family members with you
What is the visa application process?
The application package for many of the visa applications is available online on the United Kingdom government website or the government of Canada website, too. Every application will be a little different, with different documents required. Most applications require a visit to a local visa application centre, where you must interview and provide the following documents:
Valid Canadian passport or other travel documents
Birth certificate
Proof of relationship to any dependents leaving Canada with you
Have enough money to financially support themselves- where applicable
Proof of valid job offer – where applicable
Each permit will take a different time frame and each requires its own specific fee. Most lead to permanent residence if you stay in the UK for the required time frame.
Which Long-Term visa types are available for Canadians?
These long-term permits allow dependent family members – a spouse or dependent children to join you in the UK and are a faster track to permanent residence, and eventually even British citizenship.
Family permits: There are many different visas available through the family visa route. The visa types are:
Parent of a British national or settled person – You can apply for this permit if your child is under the age of 18 and is living an independent life in the UK.
Children of a British national or settled person – Only children under the age of 18 can be included in your application as dependants.
Adults coming to be cared for by a relative – To be eligible, your designated relative must be a British citizen or settled person. In addition, this person must be able to support, accommodate and care for you without claiming public funds.
UK Ancestry – Canadians are considered commonwealth citizens, so are eligible for this route and/or if they can prove that one of their grandparents was a UK national.
Partner Visas: These are available for Canadians who are engaged, married, or in a civil relationship with British citizens, British nationals or settled persons. In this category there are the following options available:
Spouse visa – This allows Canadians to reunite with their partner of whom they are legally married in the UK for up to 30 months.
Fiance Visa – Is designed for someone who intends to get married in the UK, but they must do so within six months from the date of your application.
Unmarried Partner Visa – For same-sex couples that wish to legally form a civil partnership, or convert their existing one into a marriage in the UK.
Skilled Worker Visa: This visa permits holders to live or stay in the United Kingdom, and work for a qualifying business so long the offer is from an approved employer/sponsor. The visa lasts for 5 years before a UK visa renewal is required.
Health or Care Worker: For medical professionals who have the qualification and wish to work a job with the National Health Service, or a National Health supplier, or in adult social care, they can apply for this visa route and it permits holders to stay for 5 years, before renewing.
Intra-company – Transfer or Graduate Trainee: This UK visa is reserved for people who are being transferred from Canada, and the visa permits holders to freely live, stay and work at your employer's UK branch.
Minister of Religion: This visa is perfect for Canadians who work in the faith community, including ministers, members of an order, missionaries, and so on that have a job offer. This visa grants you just over 3 months in the UK.
Business Visa: The UK business visas are targeted toward Canadians who are international entrepreneurs or investors that are able to invest significant capital or intend to set up a business in the UK.
The Global Talent – For Canadians who work in science, medicine, engineering, or the arts and are internationally recognised as leaders within these specific fields.
Innovator – This visa is for experienced business leaders wanting to start a business in the UK, and requires a steep capital investment of £50,000. An investor visa is for Canadians who have access to a minimum of £2,000,000 to be invested in the UK. Start-up is for Canadians who wish to create their first business in the UK. Although there is no minimum investment required, applicants must demonstrate their high potential.
Temporary worker and short term UK work permits
Short-term work permits entry clearance to the UK on a temporary basis.
Temporary worker and short term UK work permits
Creative and Sporting: this is a visa perfect for Canadians working within the creative industry professionals including paid actors, dancers, musicians or elite athletes with valid work offers to come and work in the UK for up to 12 months.
Seasonal Worker: This is a temporary visa for people to come to the UK in order to do varied work on farms or drive heavy goods vehicles to transport food for a period of up to 6 months. For this work visa, applicants must be at least 18 years or over and hold a valid 'Certificate of Sponsorship' from their UK-based sponsor.
Graduate Visa: This temporary UK work visa grants holders the chance to work in the UK for up to 2 years after completing an educational course in the UK, or up to 3 years for a Ph.D. or other doctoral qualification. This visa has the possibility of extension/renewal and requires a 'Certificate of Sponsorship' from a licensed sponsor.
Youth Mobility Scheme Visa: The Youth Mobility Scheme visa is available for people aged 18 – 30 who wish to live, work and travel in the UK for up to two years and is helped by Canadian government funding. It is not possible to extend a youth mobility scheme visa, access public funds, or bring a dependent child or any other family member.
Study visas: For Canadians who want to attend school, college, or university. To be eligible, applicants must hold a Confirmation of Acceptance of Studies (CAS) at a United Kingdom educational institution. These include:
Student permit –For Students 18 and up with a certified spot at a UK educational institution.
Child Student Visa – This permit is accessible for Canadian students under 18.
Short-Term Study Visa – You can short term visa that lasts between 6 – 11 months allows short-term course attendance.
How Can Total Law Help?
Moving to a new country can be a stressful and time-consuming process. Even more important is ensuring that you have all the information you need to make sure that the immigration and visa process goes smoothly.
Total Law can help. We offer complete and comprehensive legal services for those looking to move to the UK or anywhere else in the world. Whether you need assistance with applying for a UK visa, understanding the eligibility criteria to immigrate, or extra assistance with the logistics of moving to the UK, our legal advisers are on hand to advise.
For more information about what we could do for you, reach out to us on +1 844 290 6312 today.
Advice Package
Comprehensive immigration advice tailored to your circumstances and goals.
Application Package
Designed to make your visa application as smooth and stress-free as possible.

Fast Track Package
Premium application service that ensures your visa application is submitted to meet your deadline.
Appeal Package
Ensure you have the greatest chance of a successful appeal. We will represent you in any case.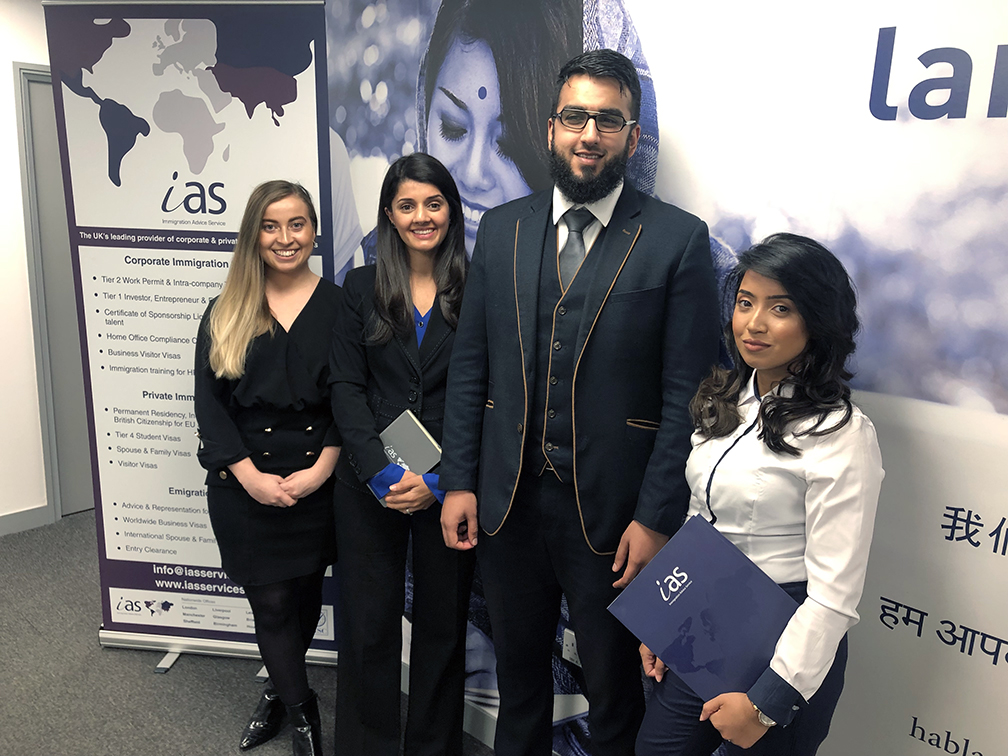 The Advice Package
During this untimed Advice Session with our professional immigration lawyers in London, you will receive our comprehensive advice, completely tailored to your needs and your situation.
Request the Advice Package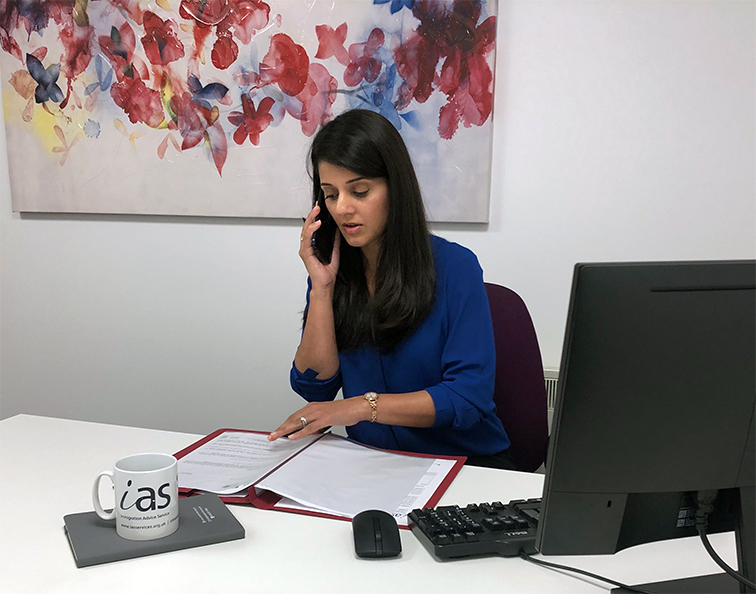 The Application Package
With our Application Package, your dedicated immigration lawyer will advise you on your application process and eligibility. Your caseworker will then complete and submit your forms to the Home Office on your behalf.
Request the Application Package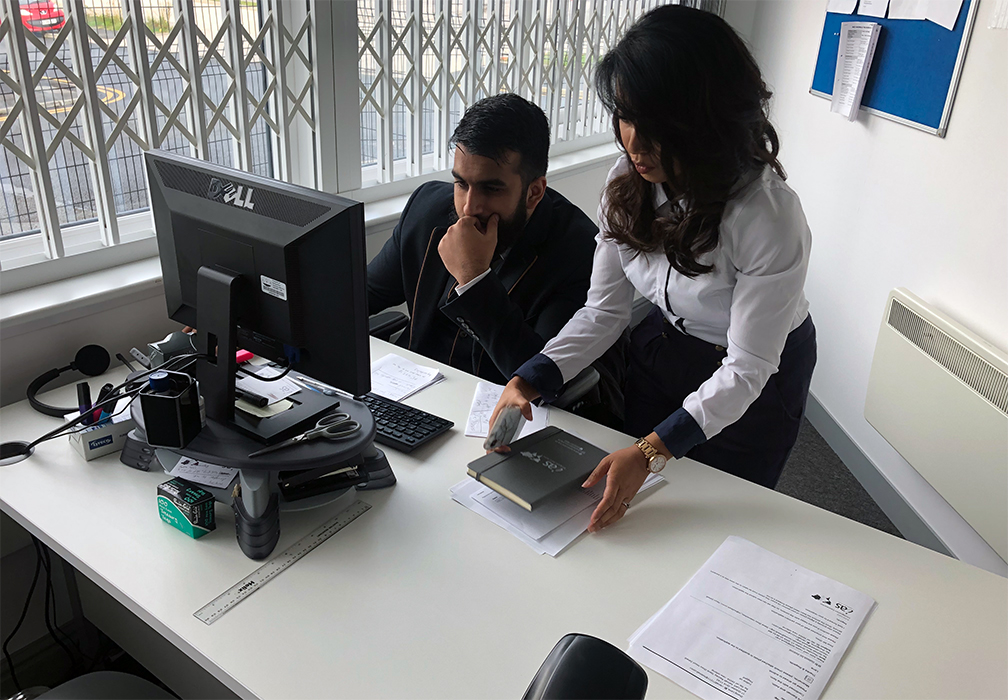 The Fast Track Package
Our Fast-Track Application Package is a premium service for those who need to submit their application in time with their deadlines. Your case will become a top priority for our lawyers and you will benefit from our highest-quality services.
Request the Fast Track Package
The Appeal Package
By choosing our Appeal Package, you can rely on our lawyers' legal knowledge and experience to ensure you have the highest chance of a successful appeal. We will also fully represent you in any hearings/tribunals.
Request the Appeal Package
Related pages for your continued reading.
Frequently Asked Questions
Depending on the immigration route you are applying for, you may be required to pay a healthcare surcharge, also known as the Immigration Health Surcharge (IHS). The fee is paid when you complete your application forms online. After paying the surcharge and when the application is granted, you can begin using the National Health Service (NHS).
However, you may still need to pay for additional services, such as prescriptions, eye tests, and dental treatments unless it is covered by any travel insurance or work insurance.
When/if you receive a refusal letter, you will also get further instructions from the UK government on if you have the right to appeal against its decision. Should you not be granted the right of appeal, you may be offered the chance for an administrative review.
It is a criminal offence to overstay your permission. This means that when your visa expires, you must leave the United Kingdom within 30 days unless there are reasonable causes to do otherwise.