Immigrating to Ireland
Foreign nationals visit Ireland and move to Ireland for many different reasons; to accept a job offer, study, visit family, invest, and more. Citizens from non-EU/ EEA countries who want to immigrate to Ireland will need to obtain a visa in order to enter the country. The visa you should apply for will depend on the length of your visit and your reason for travel.
If you would like further details and professional advice on Irish naturalisation, permanent residence, or visiting Ireland on a short or long-term visa, contact Total Law for assistance. Speak to one of our expert immigration advisers today. Call (+353) 061 518 025 or use the online contact form to get in touch.
How to Immigrate to Ireland
Foreign citizens who want to enter Ireland, whether short term, long term, or permanently, will need to apply for permission from the Irish government to do so. You may need to fill out forms such as an Irish Residence Permit, Visa Application, or General Employment Permit depending on your reason for going to Ireland.
You may need to obtain an Ireland visa before arriving in Ireland if you are a citizen of a non-EEA country. There are many kinds of Irish visas you might be eligible for depending on your circumstances and the reason for your journey to Ireland.
Citizens of the UK, EU/EEA (European Economic Area) countries, and Switzerland are permitted to freely travel to Ireland and remain there for up to 90 days without a visa. They can even work and study without applying for a permit.
For non-EU/ EEA citizens, some ways to immigrate to Ireland are discussed below. Also, if you are an EEA national, you can also review them if you need such permits as permanent residence and citizenship.
"I'm very happy with the standard of training received on the OISC Level 1 course, i passed my exam. Thank you!"
"My application was approved and a huge weight has been lifted from our shoulders this year "
"We used this service for the spouse visa extension application to assure that all the information was valid and correct."
Short Stay 'C' Visas
A Short Stay 'C' Visa will allow the holder to stay in Ireland for up to 90 days.
Several visas belong to this category. Which one you should apply for depends on the reason for your trip to Ireland. You might be eligible for one of these main routes of short-stay visa:
Long Stay 'D' Visas
If you plan to spend more than 90 days in Ireland, you will have to obtain a Long Stay 'D' Visa to Ireland. These Ireland visas are designed for those who want to come to Ireland to work, study, or join a family member.
Depending on your circumstances, you might be eligible for one of the visas in these categories.
There may be additional steps depending on the route you take. For example, when applying for a work visa, you first need to obtain an employment permit. You can get different types of employment permits for different types of jobs. Some common ones include the Critical Skills Employment Permit and the General Employment Permit.
Contact Total Law today to find out which type of Ireland visa or permit is right for you.
Eligibility for Immigrating to Ireland
Eligibility requirements will vary between different immigration routes but share some common attributes.
Applicant must have a current and valid passport with an expiration at least six months after the intended date of departure from Ireland
Applicant must intend to come to Ireland for the purpose stated, for example, if you come to Ireland on a work visa you must prove you intend to work.
Applicants must have the intention to leave Ireland at the end of their valid visa or to make arrangements to apply for a new visa before the expiration of their current document.
Applicant must be able to submit evidence of sufficient funds/ financial stability to support self, any dependent family members such as a spouse or civil partner, and any dependent children to prove they will not need to rely on public funds while in Ireland
Other eligibility requirements will be different. For example, when applying for permanent residency you need to prove that you have been living in Ireland continuously for up to five years. without leaving.
Documents Required
When you apply for immigration to Ireland you will be required to submit proof of evidence that you meet the eligibility criteria as a part of your visa application package. Required supporting documents will vary based on the route to immigration you are taking, but typically include the following:
A current and valid passport
Previous visas, including rejected visas
Previous passports
Two standard size passport photographs
Your application letter including a written explanation regarding the reason for your travel to Ireland
Application forms confirmation page
Your itinerary including accommodation details in Ireland
Detailed information regarding your financial stability, such as bank statements, that show you will be able to sufficiently support yourself and any dependent family members for the duration of your visa and that you will not need to rely on public funds in Ireland
Proof of significant ties in your home country such as property or family
Other information that supports your reason for travel, such as a bachelor's degree, work permits, acceptance letter, etc.
Proof of travel insurance
Copy of medical card if applicable
Copy of residence card if applicable
Documents from an academic, business, or financial institution, must be on official letterhead. Any original documents which are not in the English language must have certified translated copies made and submitted as part of your documentary proof.
Income Requirements for Immigrating to Ireland
Some paths to immigration do not have income requirements, while some are more stringent.
Typically income requirements are less strict for short-term visas, such as for tourists, and more strict for citizens who plan to live in Ireland and pursue Irish citizenship.
They can range greatly from small monthly amounts to millions of dollars in liquid assets depending on your circumstances.
How To Apply for Irish Immigration
For most paths of immigration, you will be able to apply easily online from your home country. The application process is straightforward. The application form will ask you for personal details to prove your identity and intention, and then immigration services will review your documents and determine if you are eligible for the visa, residency, or naturalisation process you chose to pursue.
If you are approved, you will be able to travel to Ireland. The Garda National Immigration Bureau is where you will register for your residence permit/ GNIB card once you arrive. Citizens of European countries and citizens of Switzerland do not need to register.
Processing Times
Processing times can vary from about three weeks to several months depending on which type of visa you are applying under.
After submitting your application and all supporting documents, you must lookout for any notifications from Immigration Services that are requesting more details or missing documents. You will need to reply to this notification as soon as possible to avoid your visa being delayed or rejected.
Reasons for delay can include incomplete or inaccurate information or missing documents. The best way to ensure an efficient processing time is to complete your application form thoroughly and follow all instructions as written.
Costs and Fees
Depending on the type of immigration route you are pursuing, you could have to pay the following types of fees:
A visa fee
A residence permit fee
A fee for biometric information
Fees to certified translated copies made of original required documents
Most visas fall into two categories: single entry and multiple entry. The cost of those are:
Single entry visa fee: €60
Multiple entry visa fee: €100
There are also Transit visas which cost €25. If applying for citizenship or preclearance, what you pay differs. Also, some visas including the Start-up Entrepreneur Program cost a different fee.
Without Condition to Time (Permanent Residence)
Without Condition As To Time is Ireland's version of Permanent Residence. This is given by virtue of a Stam 5 permission to remain when a foreign national has lived in Ireland for at least 8 years of legal residency.
Unlike most countries though, a Stamp 5 permission is only valid for as long as the passport is valid. Nevertheless, time spent on a Stamp 5 can count towards an application for Irish citizenship.
You may be eligible for Without Condition as to Time permit if you meet the following:
You have lived in Ireland for at least eight years under the appropriate permissions/immigration stamps, including one of the following:

Stamp 1
Stamp 1G
Stamp 3
Stamp 4
Stamp 4S

You are of good character
You currently reside legally in Ireland
You have abided by Irish immigration laws all these years
If you qualify, you can apply by completing an application form and mailing it to Immigration Service Delivery. You are also to attach some documents to prove your identity and eligibility. There's no application fee, but you will be required to pay a registration fee if you are successful.
The processing time is 6 months on average. While you wait, still renew your current permission if it is about to expire to avoid being on the wrong side of the immigration authorities and getting a denial as a result.
Irish Citizenship
You can become an Irish citizen through various means including birth, descent, Irish associations, and naturalisation. Birth, descent, and Irish associations are based on your connection to an Irish citizen parent or grandparent.
The vast majority of foreign nationals who want to become Irish citizens will use naturalisation. Naturalisation is based on the time you have lived in Ireland under the appropriate permit and immigration stamps.
To apply, you must be of good character, at least 18, and have lived in Ireland legally for a time that counts as reckonable residence.
Reckonable residence is time that counts towards citizenship. Time on these stamps counts:
Stamp 1
Stamp 1G
Stamp 3
Stamp 4
Stamp 5
Also, you must meet the residency requirements which you can find on our Irish citizenship application page. To prove you meet the residency requirements and reckonable time, you are to show your previous and current immigration stamps or documents from the Department of Justice & Equality that show the permissions you have been granted.
There are different application forms to use depending on the route you are using; if you are applying through naturalisation as an adult, the form would be different from an application for a minor entitled to citizenship by birth. The same applies to the required and supporting documents.
If you are successful with applying, you can then apply for an Irish passport and enjoy all the rights of an Irish citizen. For assistance, advice, or more information, please contact us by calling us on (+353) 061 518 025 today.
With Total Law, any Irish naturalisation and immigration application can be completed by one of our professional immigration experts, ensuring you have the best chances of a positive decision. Our consultants have the same expertise as an immigration lawyer.
Your Total Law advisor will provide you with all the advice you need to proceed with your application process to enter Ireland. Contact us today at (+353) 061 518 025 for further information or use our online contact form to get in touch with our team of qualified immigration experts.
Advice Package
Comprehensive immigration advice tailored to your circumstances and goals.
Application Package
Designed to make your visa application as smooth and stress-free as possible.

Fast Track Package
Premium application service that ensures your visa application is submitted to meet your deadline.
Appeal Package
Ensure you have the greatest chance of a successful appeal. We will represent you in any case.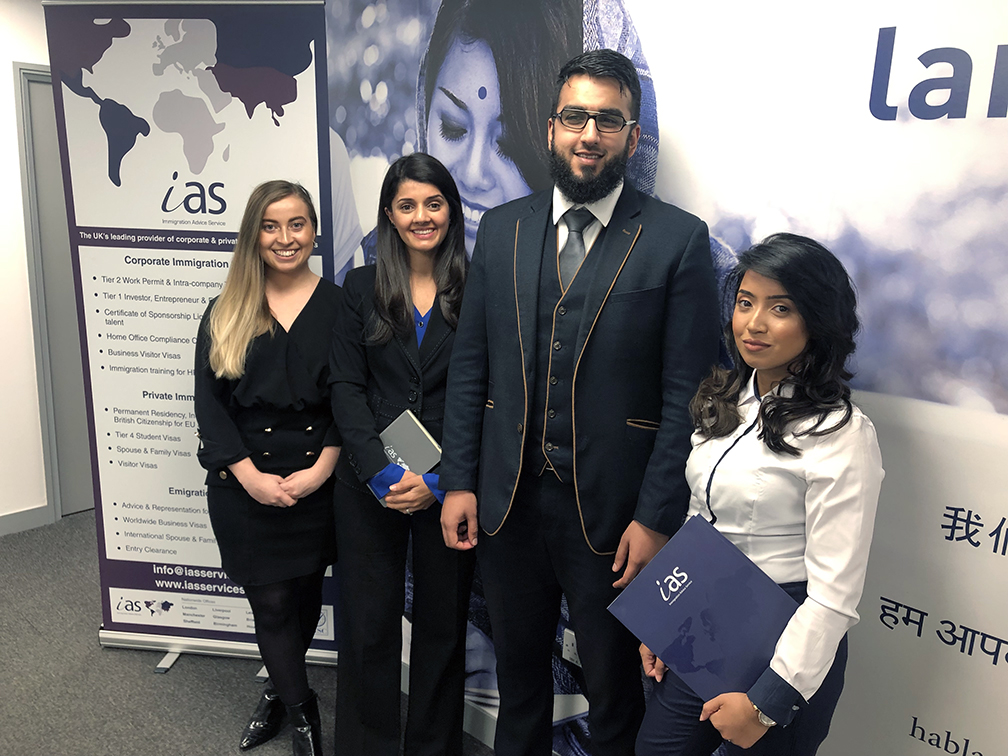 The Advice Package
During this untimed Advice Session with our professional immigration lawyers in London, you will receive our comprehensive advice, completely tailored to your needs and your situation.
Request the Advice Package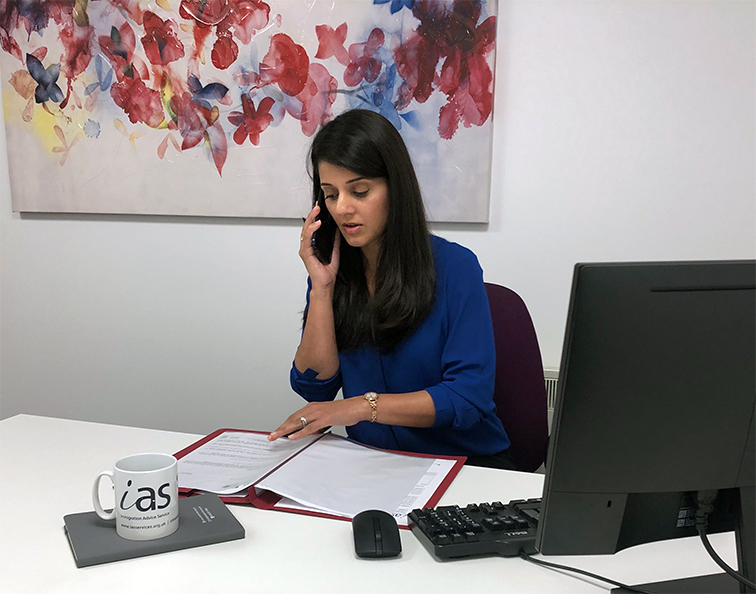 The Application Package
With our Application Package, your dedicated immigration lawyer will advise you on your application process and eligibility. Your caseworker will then complete and submit your forms to the Home Office on your behalf.
Request the Application Package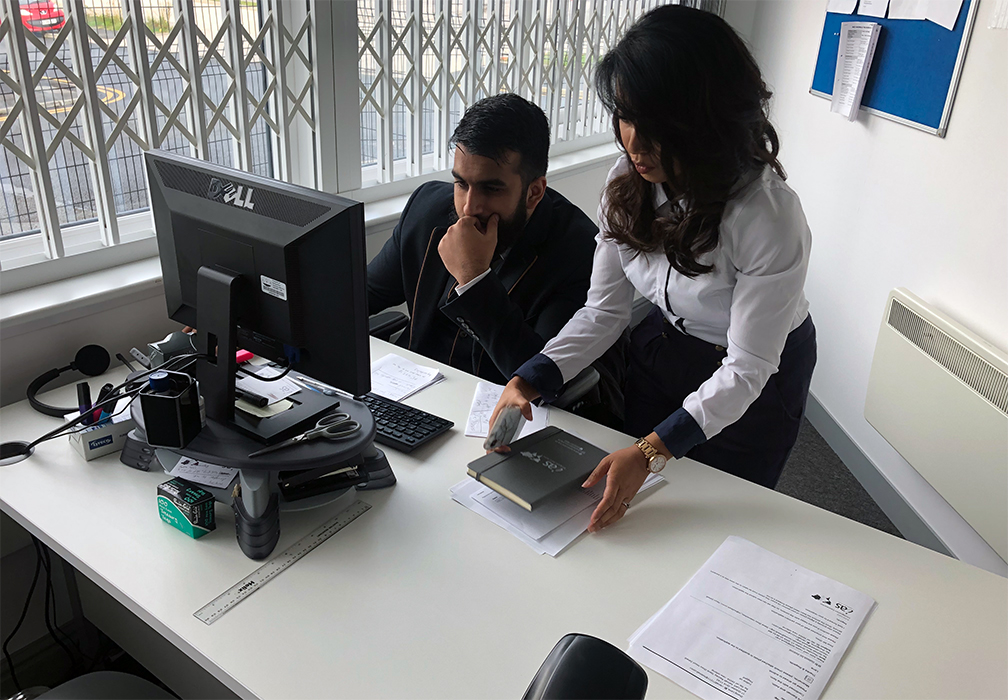 The Fast Track Package
Our Fast-Track Application Package is a premium service for those who need to submit their application in time with their deadlines. Your case will become a top priority for our lawyers and you will benefit from our highest-quality services.
Request the Fast Track Package
The Appeal Package
By choosing our Appeal Package, you can rely on our lawyers' legal knowledge and experience to ensure you have the highest chance of a successful appeal. We will also fully represent you in any hearings/tribunals.
Request the Appeal Package
Related pages for your continued reading.
Frequently Asked Questions
No, UK citizens have the right to move around Ireland freely while living, working, and studying, without having to apply for a visa or meet any specific requirements because of the Common Travel Area, an agreement between Ireland and the UK. However, if they want to become Irish citizens, they must apply like every other EU national and non-EU national.
While you do not need to have a lawyer to go through the process of immigration to Ireland, many applicants think that it is helpful. A qualified immigration consultant at IAS can tell you what supporting documentation you will need to have the best chance of your visa, residency, permit, or citizenship being approved by the immigration officer. If you are moving to Ireland, having a trusted professional to sort through the paperwork for you can be invaluable.
There are 6 Irish immigration stamps, which indicate the terms of your immigration permission in Ireland. That means that they indicate what you can and cannot do in Ireland and how long you can stay in the country.
For example, Stamp 4 is a residence stamp. This stamp allows you to stay in Ireland for a certain period and work in Ireland without having to apply for a separate work permit with the local immigration office.
Ireland has two types of visas: single entry visa and multi-entry visa or re-entry visa. The single entry visa allows non-EEA nationals and others who must obtain a visa to enter Ireland only once. Once you have entered Ireland, if you leave, you can't enter again with the same visa even if it is still valid. However, if you have a multiple entry visa, you can enter Ireland again after leaving as long as your visa is still valid.