UK Student Visa Extension
The Student Visa Extension is reserved for foreign nationals living in the United Kingdom to stay in the UK to finish their studies.
If you have any questions regarding the UK Student Visa, you can contact our expert immigration lawyers for some help navigating the application process. Call us on 0333 305 9375, or contact us online seven days a week via our live chat.
Who is eligible for a UK Student Visa Extension?
To stay in the UK to continue studying or start a new course as a graduate student, you can apply for your Student Visa Extension. This extension will allow students to remain in the UK to continue studying their current course or undertake a different course at the same level.
To qualify for an extension, student will need to meet the following eligibility requirements:
Already be in the UK on an existing Student Visa or a Tier 4 (General) Student Visa
Hold a Confirmation of Acceptance for Studies (CAS)
Show that your studies will be at a higher academic level than your current course
"I'm very happy with the standard of training received on the OISC Level 1 course, i passed my exam. Thank you!"
"My application was approved and a huge weight has been lifted from our shoulders this year "
"We used this service for the spouse visa extension application to assure that all the information was valid and correct."
How to prove your studies are progressing to a higher academic level
To be at a higher academic level, students will need to show that their new course has a higher academic level than their current course or is related to medicine, dentistry, or medical science courses which they have started studying under a Student Visa.
However, applicants do not need to show their studies have upward academic progress if they're doing one of the following:
Resitting exams or repeating course modules
Applying for the first time to a new institution to complete a course which they have started at an institution that lost its student sponsorship license
Applying after working as a student union sabbatical officer to complete a qualification that they started studying under their previous Student visa
Working towards a Ph.D. or other doctorate that they have started studying under their last Student visa
Continuing their medical, dentistry, or medical science degree after completing an intercalated course
Applying to extend their stay to complete their studies because they've done or wish to complete a work placement or study abroad programme
How to complete the Student Visa application for an extension?
Students may apply for their visa extension 3 months before their course will start and within six months of getting a Confirmation of Acceptance for Studies. A Confirmation of Acceptance for Studies is an electronic document issued to students for their visa application. The unique CAS is only valid for 6 months and can be used just once. Your CAS number which is required on your visa application will be found on the CAS statement email you receive from the University.
Students must apply for a visa extension before their current visa expires. If you remain in the UK after your visa expiry date, it risks disciplinary action, including the chance of deportation. With this visa, there is no 'grace period'  for students following the expiry date of their visa. A student will become an 'overstayer' if he or she is in the UK the day after their visa expires without having submitted a valid application for further leave or having obtained other valid immigration permission.
While waiting for the decision on the visa, they cannot leave the country.
The application for extending a student visa must be done online.  As part of the application, it will require proving your identity. How you do this depends on where you're from and the type of passport or residence permit you have.
Depending on your nationality, you will either do it on the 'UK Immigration: ID Check' app to scan your identity document, where you'll create or sign in to your UK Visas and Immigration (UKVI) account. Or, provide your biometric information for a biometric residence permit at a UK Visa and Citizenship Application Services (UK VACS) service point near you.  You will be instructed on which option to do at the time of your application.
Typically, it takes 8 weeks for a decision on your new visa.
What supporting documents are required for the new visa?
The supporting documents for the student visa extension application may include the following:
A current passport with at least one blank page or other valid travel documentation
Confirmation of Acceptance for Studies (CAS) from your course provider
Proof you have sufficient fees to support yourself and pay the course fees (This will vary depending on your circumstances)
Have a valid ATAS certificate (if applicable)
Parental or legal guardian consent if you're under 18 and proof of your relationship to your parent or guardian
Tuberculosis test results (if applicable)
Consent for your application from your financial sponsor if you've received sponsorship for your course fees and living costs
The supporting documents should be the original documents and need to be submitted in English or Welsh.
What is considered sufficient financial evidence?
You need to show that you have enough money to support yourself in the UK. You will need to be able to prove that you have this sufficient money for 28 consecutive days, and the end date of this period must be within 31 days of the date you apply for the visa
The financial requirements you need to prove is:
£1,334/month for up to 9 months for courses based in the city of London
£1,023/month for up to 9 months for courses based outside the city of London
£2,668 per month four the Doctorate Extension Scheme is based in the city of London
£2,046 per month for courses outside London if based outside the city of London
What are the fees for the Student Visa Extension?
The fee for a Student Visa extension costs £475. Students are also required to pay the annual immigration health surcharge but, as a student, you will receive a 20% discount on the surcharge, which means you will have to pay £470 every year towards the surcharge. You will be asked to pay an immigration health surcharge as part of your Student Route visa online application. Once you have made the payment, an IHS reference number will be inserted into your visa application.
If you want a decision faster than the standard 8 weeks for your new visa, you can pay an extra £500 for the priority service to get a decision within 10 working days or £800 for the super-priority service to get a decision within just 1 working day.
Can my dependent family members stay in the UK with me?
With student visas, it's possible dependents can stay with you as long as you are either:
A government-sponsored student starting a course that lasts 6 months or longer
Enrolled in a postgraduate course designated as a research programme that lasts 9 months or longer
Eligible postgraduate programmes include PhDs and other doctoral qualifications or masters programmes with a research component, including a requirement to produce original work.
International students who do not fit either one of these categories will not be eligible to bring their dependents with them to the UK.
This restriction will apply for all international students starting courses from 1 January 2024.
As a reminder, the UK government defines a dependent as a legal spouse, civil partner, or common-law partner, children under the age of 18. Families will need to prove their relationships with their dependents by providing original copies of marriage/civil partnership paperwork and/or birth certificates for children
It is easiest to apply to extend your dependent visas when you apply for your visa extension. Or, you can apply at a later date, so long it's before the current visa expires. Dependent's visa will expire in line with yours.
Advice Package
Comprehensive immigration advice tailored to your circumstances and goals.
Application Package
Designed to make your visa application as smooth and stress-free as possible.

Fast Track Package
Premium application service that ensures your visa application is submitted to meet your deadline.
Appeal Package
Ensure you have the greatest chance of a successful appeal. We will represent you in any case.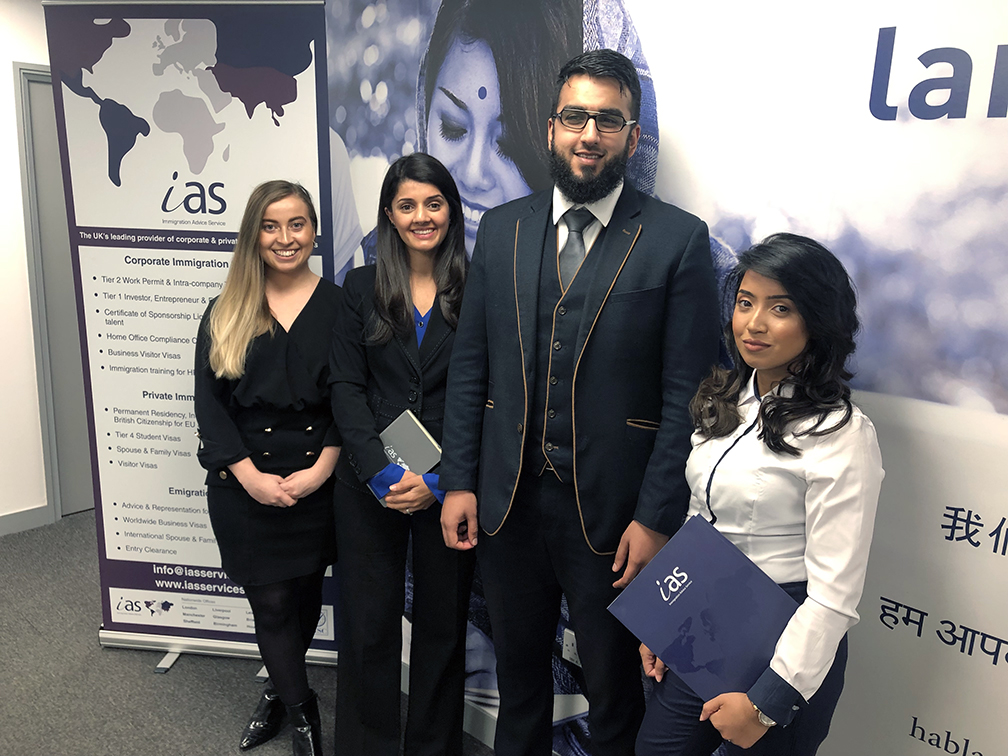 The Advice Package
During this untimed Advice Session with our professional immigration lawyers in London, you will receive our comprehensive advice, completely tailored to your needs and your situation.
Request the Advice Package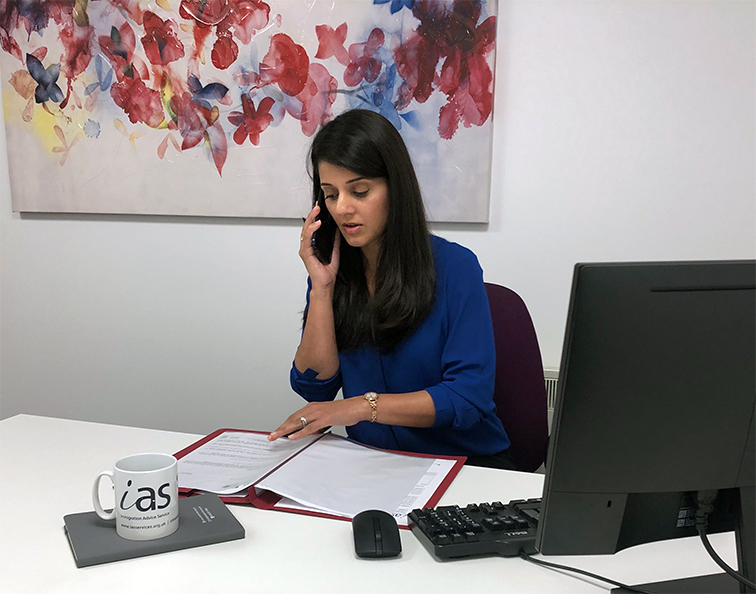 The Application Package
With our Application Package, your dedicated immigration lawyer will advise you on your application process and eligibility. Your caseworker will then complete and submit your forms to the Home Office on your behalf.
Request the Application Package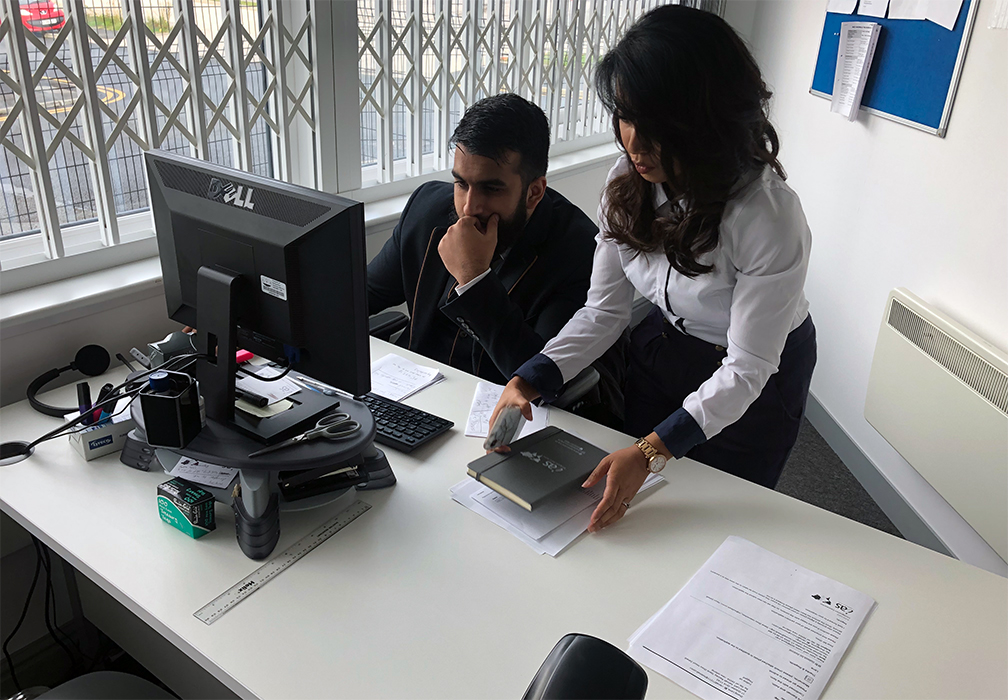 The Fast Track Package
Our Fast-Track Application Package is a premium service for those who need to submit their application in time with their deadlines. Your case will become a top priority for our lawyers and you will benefit from our highest-quality services.
Request the Fast Track Package
The Appeal Package
By choosing our Appeal Package, you can rely on our lawyers' legal knowledge and experience to ensure you have the highest chance of a successful appeal. We will also fully represent you in any hearings/tribunals.
Request the Appeal Package
Related pages for your continued reading.
Frequently Asked Questions
Whilst on a Student visa, students are prohibited from claiming any benefits, being self-employed, working in certain jobs including professional sportsperson or sports coach, and studying at an academy or a local authority-funded school.
Students are permitted to obtain employment while in the UK as a student but there are some restrictions.
For example, you may only work for a maximum of 20 hours per week during school time. It is very important that the job does not interfere with your studies. It is also not possible to continue working in your job if you stop your studies.
It is imperative that you know when your visa expires. If you miss the deadline, you will automatically become an overstayer. Overstaying your visa in the UK is considered a criminal offence that will have serious implications for you and any visas you may apply for in the future.
With the student visa, there is no "grace period" within which you can lawfully overstay your visa. Overstaying may result in being barred from coming back to the UK for at least 12 months.