Portugal Visa from Saudi Arabia
Saudi Arabians can apply for Portugal Tourist, Business, and Student visas depending on their travel purpose. The Portugal visa or Schengen visa is a type of European visa that permits you to travel anywhere within the Schengen Area on a short-term basis.
Reach out to our immigration advisers at Total Law. We can help you to get a Portugal Schengen visa. Call us on our UK office on 0333 305 9375 or contact us online.
Portugal Visa From Saudi Arabia Overview
The Schengen Portugal visa is designed for Saudi Arabian citizens and passport holders who need to apply for a Portugal visa from Saudi Arabia in order to enter the Schengen Area. The Portugal Schengen visa is designed for foreign nationals whose countries do not have visa-free agreements with Portugal.
Saudi Arabian nationals and residents who receive a Schengen visa may use it to enter 27 European countries that make up the Schengen Area, some of which include France, Italy, and Portugal.
Saudi Arabians on a Schengen visa are permitted a 90-day stay in Portugal or the Schengen Area. Before you apply for the Portuguese visa, you need to meet the Portugal Schengen visa requirements.
"I'm very happy with the standard of training received on the OISC Level 1 course, i passed my exam. Thank you!"
"My application was approved and a huge weight has been lifted from our shoulders this year "
"We used this service for the spouse visa extension application to assure that all the information was valid and correct."
Types of Portugal Visas And Duration of Stay
Here are the types of Portugal visas available to Saudi Arabian nationals:
Tourist Visa
This visa is one of the varieties of Portugal Schengen visas (short-term stay visas) available for Saudi Arabian citizens.
It is designed for individuals who would like to visit Portugal as tourists and it's valid for 90 days. You're required to apply in person for the Portugal Schengen visa.
You will be permitted to travel without restrictions inside the Schengen Area to any of the other 26 countries if you get a Tourist visa for Portugal.
This is because Portugal is a signatory to the Schengen Agreement which states that all member states (27 European countries) must encourage a unified Tourist visa known as the Schengen visa.
Business Visa
This is also one of the varieties of Portugal Schengen visa types (Short-Term Stay visas) Saudi Arabian citizens can apply for. This visa type is often referred to as the Portugal Schengen Business visa.
A Portugal Schengen Business visa allows you to enter Portugal and engage with your company's activities. The Portugal Schengen Business visa is granted for 90 days and within 180 days.
You can obtain this visa either as a single-entry, double-entry or multiple-entry. However, this depends on how many times you intend to enter and leave the Schengen Area during your business activities.
Student Visa
Here are the three broad categories of the Portuguese student visas:
Any study course lasting for 3 months or fewer (Short-stay student visas).
Any courses lasting for 3 months and a year (Temporary stay student visas).
Any study programs lasting longer than 1 year, which includes all degree and Ph.D. programs (Long-stay student visas).
Job Seeker Visa
You need a Job Seeker visa to enter Portugal for the purpose of a job. You can visit Portugal and look for job opportunities or employment with the Job Seeker visa.
It's not compulsory that you should have a job offer from Portugal for you to get the Job Seeker visa. With this visa, you're permitted to stay in Portugal for a period of 120 days.
After the expiry of this visa, it can be renewed for another 60 days. You need to meet the general eligibility criteria and submit documents at the Portuguese embassy in order to qualify for the Portugal Job Seeker visa.
Long Stay National Visas
Saudi Arabian nationals are allowed to reside in Portugal for periods longer than 1 year with the Long Stay National visa. Another common name for a Long Stay National visa is a residency visa.
You must demonstrate that you have the money necessary to meet your costs while in Portugal for the Portuguese embassy to consider you for the Long Stay National visa.
Requirements for Saudi Citizens Visiting Portugal
To apply for a Portuguese visa, you must meet the following requirements:
A passport with a minimum of 6 months remaining validity on the travel date. It is recommended that the passport bears two blank pages for any essential stamps.
The applicant's completed and signed application form.
Two current photos that are passport-sized that meet the requirements for applying for a Portuguese Schengen visa.
Bank statement showing the applicant's name (as the account holder), date, and balance of the account. Bank officials need to stamp the bank statement if they were printed online.
Travel insurance which covers your medical or emergency expenses. Your insurance policy should cover all your stay in Portugal.
Evidence of one's civil status.
Proof of accommodation showing that you will have a place to reside throughout your stay.
Itinerary of the trip.
A copy of the ticket for the return flight.
Your purpose of travel might require that you provide more or even fewer documents. Therefore, you'll need expert guidance to have a better chance of having a successful application.
Get in touch with one of our immigration advisers at Total Law to guide you on how to apply for a Portugal visa from Saudi Arabia. You can do so by calling us on our UK office on 0333 305 9375 or contact us online.
Portugal Business Visa Requirements
Here are the requirements for a Portugal Business visa:
Approved registration for congress or trade fairs.
Statement of participation or letter of invitation by the company or organisation in Portugal, plus the event details.
Letter from the applicant's employer stating why the applicant has to travel to Portugal.
Proof of trip financing by the applicant's employer or the partner company.
Portugal Student Visa Requirements
Here are the required documents you need to provide for a Portuguese Student visa:
Internship agreement. This must be signed between the trainee, the establishment of origin, and the company in Portugal.
No objection letter from the applicant's educational institution where the applicant is currently enrolled.
Portugal Tourist Visa Requirements
Here are the required documents you need to provide for a Portuguese Tourist visa:
Passport.
Portugal visa application form.
Passport-sized pictures.
Travel health insurance.
Copies of a previous visa.
Employment status document.
Proof of accommodation.
Proof of sufficient funds.
Portugal Tourist cover letter.
Travel Itinerary.
Portugal Tourist visa fee payment receipt.
How to Apply for Portugal Visa From Saudi Arabia
Here's a step-by-step guide on how to apply for a Portugal visa from Saudi Arabia:
Step 1. Choose Your Travel Time
Your application for the Portugal Schengen visa in Saudi Arabia should not be later than 2 weeks or earlier than 6 months before you travel. If you apply too late or too early your application may not be accepted.
Step 2. Apply For Your Visa 
Saudi citizens or residents looking to apply for a visa can do that through an affiliated visa application centre at the Portugal embassy in Riyadh. Get in touch with us at Total Law for help in booking an interview appointment and submitting your visa application. Call us on XXX or our UK office on 0333 305 9375 or contact us online.
Step 3. Choose Your Schengen Portugal Visas
There are several types of Portugal visas available in Saudi Arabia, each of which is related to a particular purpose for travel. Based on your primary objective for visiting Portugal, choose the appropriate type of Portuguese Schengen visa.
Step 4. Choose Your Schengen Area Entry Category
There are three entry categories for the Portugal Schengen visa such as single, double, and multiple entry. You can only enter once and leave Portugal or the Schengen Area on a single entry. On double entry, you can enter and leave Portugal or the Schengen Area two times. Whereas multiple entry allows you to enter and leave Portugal or the Schengen Area as much as the applicant wants.
Step 5. Assemble All Required Documents
You're required to provide certain documents including a complete visa application form and meet other requirements to be eligible for the Portugal Schengen visa. Additionally, you may need to provide supporting documents depending on the type of visa you need.
Step 6. Access the Schengen Visa Application Form
You may access the online Schengen visa form online if you're applying from Riyadh. But you may print out the visa application form and submit it in person if you're applying from either Al Khobar or Jeddah in Saudi Arabia.
Ensure you fill out the form in English or Portuguese. But if you fill it out in Arabic, ensure the form is translated into English or Portuguese.
Step 7. Schedule Your Portugal Visa Appointment
Your application destination in Saudi Arabia is where you must make your Schengen Portugal visa appointment.
Step 8. Attend Your Schengen Visa Appointment
Attend the appointment with all your documents. You'll also sit for a short interview and also have your biometric information (fingerprints and photographs) taken.
Portugal Visa Fees and Processing Time
The Portuguese visa fee for adults is €80 while the visa fee for children from 6 to 12 years old is €40. This includes other visa types classified under Short-Stay visas (Tourist, Student, and Business visas).
Visa for Job Seeker costs €75 and a Long National visa costs €90.
It takes about 15 days or fewer for your Portugal visa from Saudi Arabia to be processed. In some situations, applicants are made to wait for about 30 to 60 days to get their visa.
The Embassy will start processing your application as soon as they obtain all the necessary paperwork, and it will take them about 15 calendar days to finish. Whether you have all the necessary documents or the time of year (more applications are submitted during the holidays, so the process takes longer) may affect how long it takes. The current weather may also have an impact on how long it will take.
What To Do If Your Portugal Visa Application From Saudi Arabia Is Rejected
Some of the reasons that could cause your visa application to be rejected include:
Inadequate Travel Health Insurance.
No Sponsorship Letter.
Insufficient Funds.
Criminal Record.
Exclusion of Old Visa Copies.
There are so many other reasons that could make your visa application be refused. However, if your visa application is refused, you can appeal the decision if you believe the refusal is unreasonable.
You need to make this appeal within 15 days after your visa application was rejected. Besides that, you also have the option to reapply, now noting the reason your initial application was rejected.
How Can Total Law Help?
Saudi citizens can qualify for the various visa types of Portugal visas from Saudi Arabia. In order to do so, applicants must meet the requirements needed for those visa types and submit all the required documents in their applications.
Applicants will risk refusal of their visa application if they submit their application too early or late. Also, omissions or errors when filling out the visa application form might also risk a refusal of a visa application.
This is why we recommend you reach out to one of our immigration lawyers at Total Law to guide you during your application process and help you submit your application.
If you need more information about getting a Portugal visa from Saudi Arabia, how we can help you, or details about other services we offer, reach out to our immigration advisers at Total Law. We can help you to get a Portugal Schengen visa. Call us on our UK office on 0333 305 9375 or contact us online.
Advice Package
Comprehensive immigration advice tailored to your circumstances and goals.
Application Package
Designed to make your visa application as smooth and stress-free as possible.

Fast Track Package
Premium application service that ensures your visa application is submitted to meet your deadline.
Appeal Package
Ensure you have the greatest chance of a successful appeal. We will represent you in any case.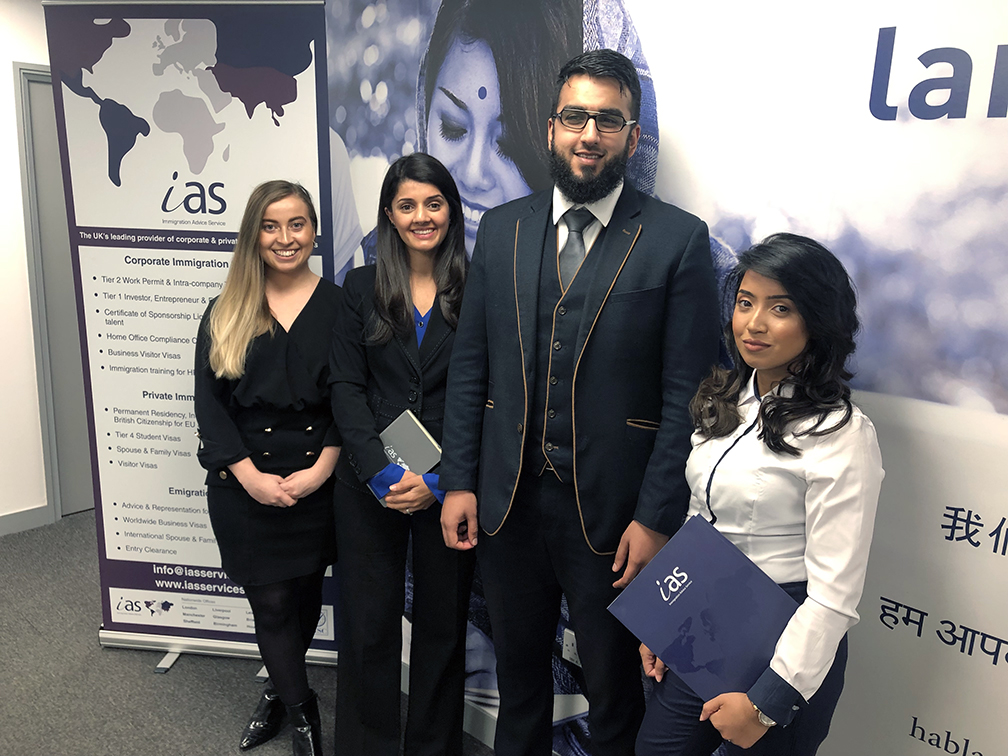 The Advice Package
During this untimed Advice Session with our professional immigration lawyers in London, you will receive our comprehensive advice, completely tailored to your needs and your situation.
Request the Advice Package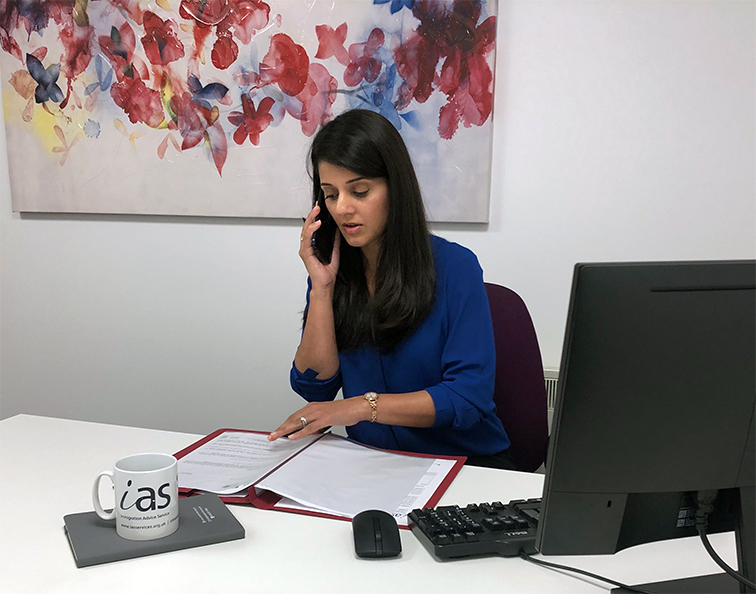 The Application Package
With our Application Package, your dedicated immigration lawyer will advise you on your application process and eligibility. Your caseworker will then complete and submit your forms to the Home Office on your behalf.
Request the Application Package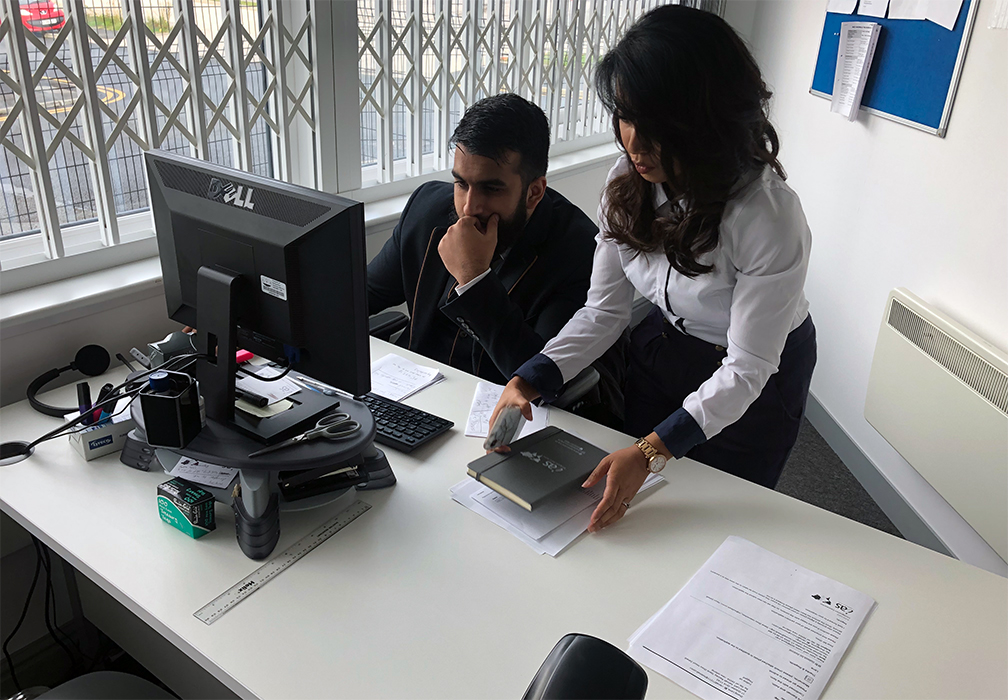 The Fast Track Package
Our Fast-Track Application Package is a premium service for those who need to submit their application in time with their deadlines. Your case will become a top priority for our lawyers and you will benefit from our highest-quality services.
Request the Fast Track Package
The Appeal Package
By choosing our Appeal Package, you can rely on our lawyers' legal knowledge and experience to ensure you have the highest chance of a successful appeal. We will also fully represent you in any hearings/tribunals.
Request the Appeal Package
Related pages for your continued reading.
Frequently Asked Questions
Yes, your Portuguese Schengen visa can be extended after your arrival. However, this depends on how exceptional the case may be. For example, where special reasons or additional facts arise (humanitarian reasons or force majeure) after arrival in Portugal.
Yes, you can apply for a Portuguese Visa in another country, provided that there is a Portuguese embassy or consulate in that country.
Yes, travel insurance is mandatory if you need to get a Schengen visa for Portugal.