British Citizenship by Marriage
According to UK immigration laws, Citizens of international countries who are married to a British citizen may be eligible to obtain British citizenship. Applicants must meet certain criteria under UK law to successfully become a UK citizen.
British citizenship by marriage can afford you many benefits, such as the right to remain in the UK permanently with your spouse or partner.
If you are a US citizen in the process of pursuing British citizenship through marriage, contact Total Law for stress-free assistance from a dedicated immigration lawyer. Speak to one of our immigration experts today for comprehensive advice.
Call 0333 305 9375 or use the online contact form to get in touch regarding your application for UK citizenship.
What is British Citizenship by Marriage?
US citizens are often surprised to learn that they will not automatically acquire British citizenship through their marriage to a UK national spouse or partner. There are a number of eligibility criteria applicants must meet in order to be granted British citizenship.
The naturalization process can be lengthy and complex. However, residing in the UK on a spouse visa shortens the time you must wait to be eligible to apply for citizenship compared to other visas. Many applicants choose to retain expert immigration lawyers to help them navigate immigration restrictions and other obstacles in the path to UK residency and citizenship. The UK home office ultimately maintains discretion over who may be granted citizenship.
British citizenship will give you the right to remain in the UK permanently and live and work without restriction. Once you have your British citizenship certificate, then you can apply for a British passport.
"I'm very happy with the standard of training received on the OISC Level 1 course, i passed my exam. Thank you!"
"My application was approved and a huge weight has been lifted from our shoulders this year "
"We used this service for the spouse visa extension application to assure that all the information was valid and correct."
Eligibility
To apply for British citizenship through marriage or civil partnership, US applicants must meet certain eligibility criteria.
Applicants must be age 18 years old or older at the time they apply.
Applicants must have been married to or in a civil partnership with a British citizen for a minimum of three years prior to applying.
Applicants must have been living in the UK for a minimum of three years prior to applying for citizenship.
Applicant must be able to pass the Life in the UK test.
The Life in the UK test covers knowledge that average UK citizens are expected to know.
Applicant must be determined to be of good character.
Applicant must demonstrate knowledge of English, Welsh, or Scottish Gaelic.
Applicants for UK citizenship must also have one of the following:
Indefinite leave to remain in the UK
Settled status in the UK
Indefinite leave to enter the UK
While the eligibility criteria are demanding, citizenship through marriage requires a shorter period of residency in the UK than some other paths to citizenship and is considered to be one of the fastest ways to become a British citizen.
Required Documents
The supporting documentation required to be submitted with your application can vary depending on your circumstances, but generally includes:
Completed application form AN
Your original US passport
Birth certificate
Marriage certificate or civil partnership certificate
4 standard passport-sized photos
Evidence of relationship with the UK citizen partner
Proof of the British nationality of your spouse or civil partner
Proof that you are a settled person or otherwise have ILR status in the UK
Proof of reckonable UK residency for three years or more prior to submitting your British citizenship application
Financial evidence, such as bank statements, that show you have sufficient funds to support yourself without relying on government benefits
Proof of good character
If accommodations are made for the UK test, a letter from the applicant's doctor detailing the reason for accommodations must be provided.
A UKVI representative may contact you during your British citizenship application process to request additional documentation. You must respond to the request by the deadline given so that your application is not delayed or rejected. The UK Home office has complete discretion over final citizenship decisions. Documents that are not originally in English, Welsh, or Scottish Gaelic may be required to have certified translated copies made. Certified notarized documents must be accepted by the Solicitors Regulation Authority. Original documents will be returned to you by post to the UK address provided. Copies of documents will be kept by the immigration office.
How to Apply
There are two general routes to apply for British citizenship by marriage. You can apply online at the UK gov website, or you can send your application form, supporting documentation, and payment to the UKVI at the UK home office.
Before beginning the application process, confirm your eligibility to apply for British citizenship through marriage.
Gather your supporting documentation. Incomplete supporting documentation is the most common reason for applications to be rejected.
Fill out the application form AN for British citizenship by naturalization.
Pay the application fee and certification fees.
If your application for citizenship is approved, you must attend a British citizenship ceremony.
At the citizenship ceremony, you will receive your British citizenship certificate.
Once you complete your citizenship ceremony, you will have dual citizenship in the UK and the US.
You can then apply for your British passport.
Keep in mind that if you are not currently residing in the UK, you will generally be ineligible for citizenship by marriage as you need to have already been granted indefinite leave to remain and be residing in the UK for the three years prior to applying for citizenship.
If you do not currently have indefinite leave to remain status, contact Total Law for the correct advice regarding your visa application, EU settled status, and the quickest path to naturalization.
Processing Times
Confirm that all fields on the application are complete and correct prior to submission to ensure that your application for citizenship is processed in the quickest window of time. In the event that you are missing required documents, you may send a letter of request and be given a specified period of time to provide them. In this instance, you must respond to the request by the deadline or your application may be rejected.
Generally, the British citizenship application process doesn't take longer than six months from the time you submit your application to the UKVI to the time you receive the decision. The most common reasons for applications to be delayed further are missing or incomplete applications or documents.
If the circumstances of your marriage change during the application process, you must notify the UKVI as soon as possible.
Costs and Fees
Costs and fees incurred during the process of pursuing citizenship in the UK can vary according to UK immigration law. Generally, it costs £1,300 to apply for British citizenship by marriage.
You may incur additional fees, such as:
Approximately £19 for your biometric residence permit
£80 for your British citizenship ceremony if your application is accepted
The UK test fee
Fees for translation of documents
Common Reasons For Rejection
Applications for citizenship in the UK may be rejected by UKVI for a number of reasons. The most common reasons for rejection include:
Providing insufficient evidence of the relationship between the UK resident spouse or civil partner and the applicant.
Providing insufficient evidence of financial stability
If you are determined to be a criminal or health risk to the European economic area
If you as a foreign national are suspected to be in the UK illegally or can't provide sufficient evidence of legal UK residency for the required time period, such as a UK spouse visa or ILR (permanent residence) status.
Failing the Life in the UK test. If you fail your Life in the UK test you must rebook the test as soon as possible at your nearest UK visa office.
In the event that your British citizenship application is denied, you will receive a letter informing you of the reason for the decision.
Keep in mind that if you are in the UK on a visa that is about to expire, you may need to apply for a spouse visa extension application if you wish to stay in the country. Do not stay in the UK illegally as it will affect your chances at future visas or citizenship.
If your British citizenship application was rejected, contact qualified immigration experts at Total Law for comprehensive advice on a successful appeal process.
How Can Total Law Help?
With Total Law, citizenship application services are provided by our team of professional immigration lawyers. A lawyer's legal knowledge can help to ensure your documentation is correct and your citizenship application has the best chance of being approved.
Spouses or civil partners of British citizens can receive specific advice on pursuing British citizenship by marriage. Your Total Law advisor will provide you with up-to-date information and advice regarding the UK spouse visa and naturalization process.
For further information, contact us today at 0333 305 9375 or use our online contact form to get in touch with our team of qualified immigration lawyers.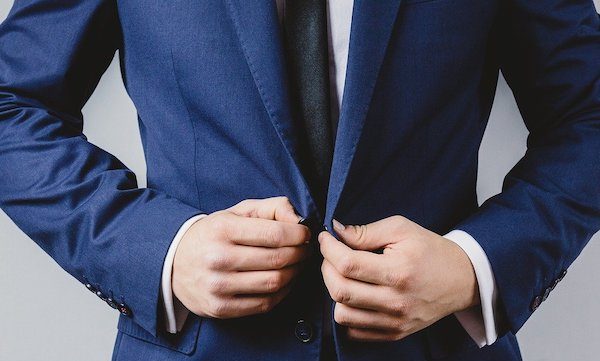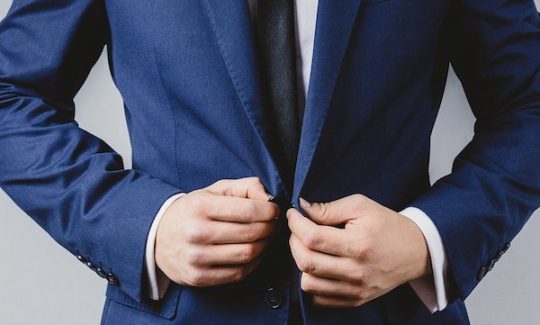 Advice Package
Comprehensive immigration advice tailored to your circumstances and goals.
Application Package
Designed to make your visa application as smooth and stress-free as possible.

Fast Track Package
Premium application service that ensures your visa application is submitted to meet your deadline.
Appeal Package
Ensure you have the greatest chance of a successful appeal. We will represent you in any case.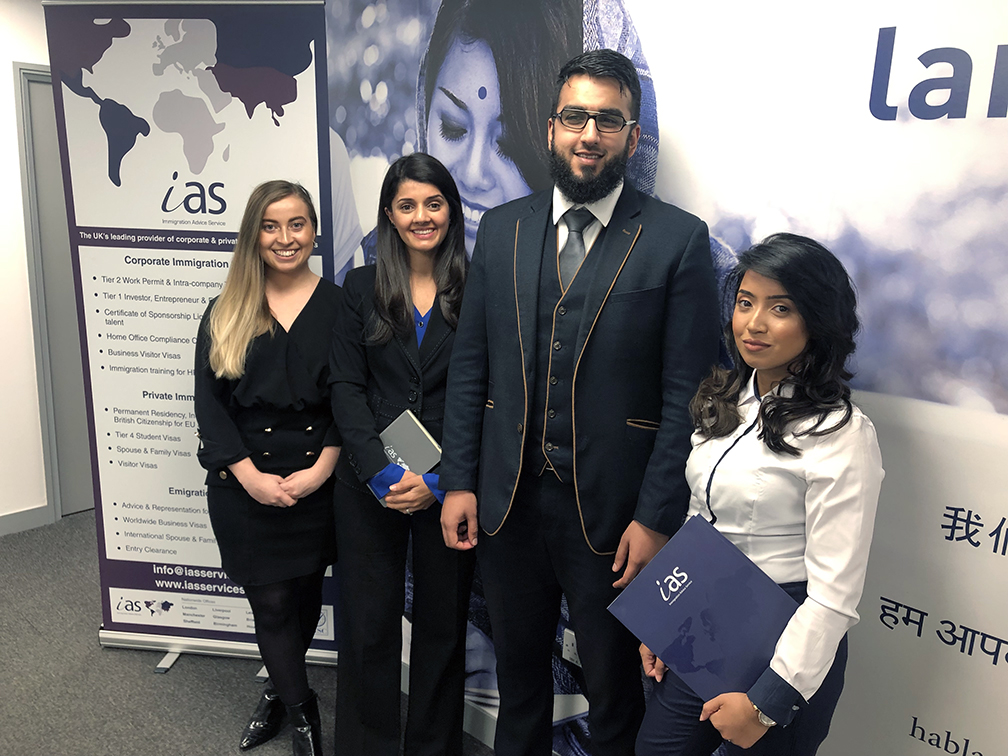 The Advice Package
During this untimed Advice Session with our professional immigration lawyers in London, you will receive our comprehensive advice, completely tailored to your needs and your situation.
Request the Advice Package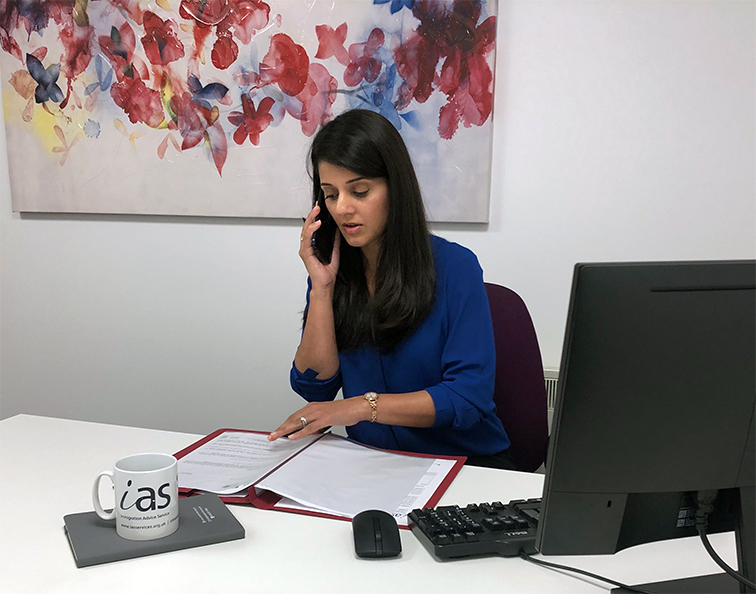 The Application Package
With our Application Package, your dedicated immigration lawyer will advise you on your application process and eligibility. Your caseworker will then complete and submit your forms to the Home Office on your behalf.
Request the Application Package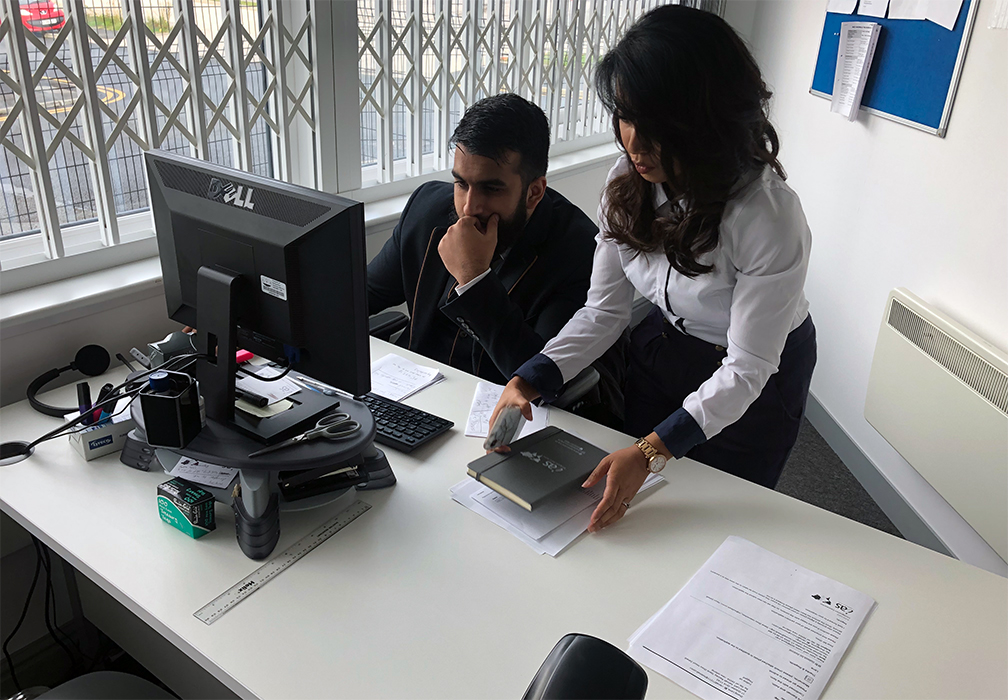 The Fast Track Package
Our Fast-Track Application Package is a premium service for those who need to submit their application in time with their deadlines. Your case will become a top priority for our lawyers and you will benefit from our highest-quality services.
Request the Fast Track Package
The Appeal Package
By choosing our Appeal Package, you can rely on our lawyers' legal knowledge and experience to ensure you have the highest chance of a successful appeal. We will also fully represent you in any hearings/tribunals.
Request the Appeal Package
Related pages for your continued reading.
Frequently Asked Questions
You are not required to obtain a lawyer in order to apply for British citizenship through marriage, but many applicants choose to use one. Immigration experts can ensure you have a stress-free application process by staying up to date on UK immigration laws and advising you on the best steps to take based on your current immigration status and eligibility criteria.
Yes, typically citizenship ceremonies are required for all foreign nationals above the age of 18 who will become British citizens. The citizenship ceremony is where you will receive your certificate of naturalization. You must pay a fee of £80 for the British citizenship ceremony. If you are exempt from the citizenship ceremony, you will receive your certificate and other documentation in the mail at the address you supply to the UK immigration office. Private citizenship ceremonies can be arranged for an additional cost.
Children who have at least one British parent are automatically granted UK citizenship, however, they may need to be registered as UK citizens with the UK immigration office. British passports are available for eligible British citizens. You must apply and pay the passport application fee. UK nationals, including children, who are in need of an expedited British passport may be eligible to use a premium service to speed up the passport application process. This fast-track application package will require you to pay an additional fee. A legal representative at Total Law can assist you in navigating the registration process for your child born outside the UK.