The Steps To Check Your Asylum Case Status Online
The UK asylum application process involves several steps and could take many months. As such, it's essential to stay up to date with the progress of your application to ensure that you are well-informed throughout the entire journey.
For more information on how to check the status of your asylum application, call us on +44 (0)333 305 9375 or reach us by filling out the online contact form. We can help in person, over the phone, or online.
The Steps To Check Your Asylum Case Status Online
Currently, no online method is available to check the immigration status of your asylum case. Asylum applications are usually from within the UK and are handled differently from other types of visa applications.
To know the status of your application, you can contact an immigration lawyer who can get updates from the Home Office on your behalf.
Feel free to contact us at 0808 8010 503, and one of our lawyers will be on hand to offer the support you need.
Alternatively, you can contact the Home Office directly at PO Box 471, Dover, CT16 9FN.
"I'm very happy with the standard of training received on the OISC Level 1 course, i passed my exam. Thank you!"
"My application was approved and a huge weight has been lifted from our shoulders this year "
"We used this service for the spouse visa extension application to assure that all the information was valid and correct."
What To Expect After The Screening Proceedings
When you apply for asylum in the UK, you will have an introductory interview with an immigration officer, and this process is known as screening. Following the screening process, there are other steps you must take.
Here's a detailed look at what to anticipate:
Wait for an Initial Decision
After your screening, the Home Office will review your case and decide if your claim can be considered in the UK. If so, your case will be transferred to a caseworker.
Get an Asylum Registration Card
Afterwards, you will be issued an Asylum Registration Card (ARC) in your UK address. This card is a crucial document as it signifies your asylum application in the UK. You can use it to:
Prove your identity
Show whether you have permission to work
Get health and education services
If the Home Office cannot deliver your ARC immediately, you will receive an appointment letter with further instructions. It's worth noting that if you are detained, you will not receive your ARC.
Receive and Submit an Asylum Questionnaire
Depending on whether the Home Office requires more information to process your application, you may receive an asylum questionnaire. If so, complete it within the specified deadline and submit it as indicated in the accompanying letter.
If you face challenges completing the questionnaire, contact an immigration lawyer at +44 (0)333 305 9375 for assistance.
Attend an Asylum Interview
You might be asked to attend an asylum interview with a caseworker. The only reason you may not attend an interview is if the Home Office has gathered sufficient evidence from your screening and questionnaire to decide on your application.
But if you are scheduled for an interview, you must attend. During the interview, you'll have the chance to thoroughly present your asylum claim. Be ready to discuss your reasons for seeking asylum in detail.
If you have any special needs, such as a disability or specific medical requirements, it's imperative to inform your caseworker. This allows them to provide the necessary support.
Your asylum caseworker will evaluate your application and credibility when considering your case. Furthermore, they will offer insights into the asylum process and advise you on the steps to take while awaiting an asylum decision.
Attend Reporting Events
Sometimes, after the interview, you may be asked to attend regular meetings with your caseworker. These meetings, known as 'reporting events,' serve as a way to stay in touch and keep the caseworker informed about your circumstances.
Attending the reporting events is crucial. Missing these events can result in the withdrawal of your asylum claim and, in certain situations, possible detention. Furthermore, make sure to carry your Asylum Registration Card with you when attending reporting events.
Receive a Decision
Your application will undergo further review, and if approved, you will be granted refugee status in the UK. You may be granted humanitarian protection if you don't meet the criteria for refugee status but still can't return to your home country.
Upon receiving your new immigration status, you can obtain a biometric residence permit, acquire a National Insurance Number, and open a UK bank account.
However, if the Home Office denies your application, you will be asked to leave the country. You can appeal this decision, and your immigration lawyer will provide guidance on the appeal process and assist you in evaluating the merits of your case. Speak with one of our layers at Total Law at +44 (0)333 305 9375.
Your Case Cannot Be Considered In The UK: Your Options
After your screening process, your case will undergo an initial review to determine if it is eligible for consideration in the UK. Only eligible cases are transferred to a caseworker for further checks and assessments.
Your case might not be eligible for assessment in the UK if any of the following applies to you:
You travelled to the UK through a safe third country
You have ties to a third country where you could seek asylum
It's worth mentioning that if you are from an EU country and apply for asylum in the UK, your case will be dismissed outrightly.
If the Home Office determines your case is ineligible for consideration, you will be directed to a safe country to assess your asylum application.
A safe country refers to a third country where you could claim asylum, where you would not encounter danger, and where you will not be transferred to another country where you might face harm.
The authorities can also decide to transfer your case anytime during your application, including at the initial screening or asylum interview stage. Furthermore, if relocating you to another country is unsafe, your case will be reviewed in the UK.
How Can Total Law Help?
Our immigration lawyers at Total Law are committed to guiding you through the complexities of the asylum application process. We provide expert support, from creating compelling applications to appealing decisions if necessary.
With our assistance, you can confidently navigate the asylum procedure. Call 0121 667 6530 or contact us online, to speak to one of our lawyers today.
Advice Package
Comprehensive immigration advice tailored to your circumstances and goals.
Application Package
Designed to make your visa application as smooth and stress-free as possible.

Fast Track Package
Premium application service that ensures your visa application is submitted to meet your deadline.
Appeal Package
Ensure you have the greatest chance of a successful appeal. We will represent you in any case.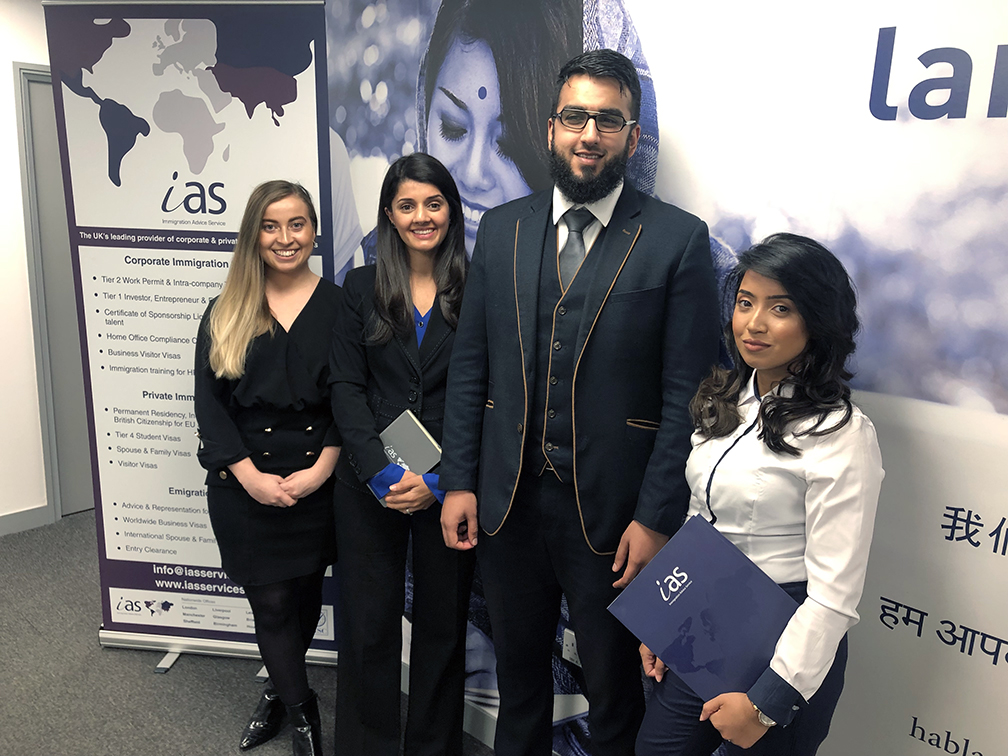 The Advice Package
During this untimed Advice Session with our professional immigration lawyers in London, you will receive our comprehensive advice, completely tailored to your needs and your situation.
Request the Advice Package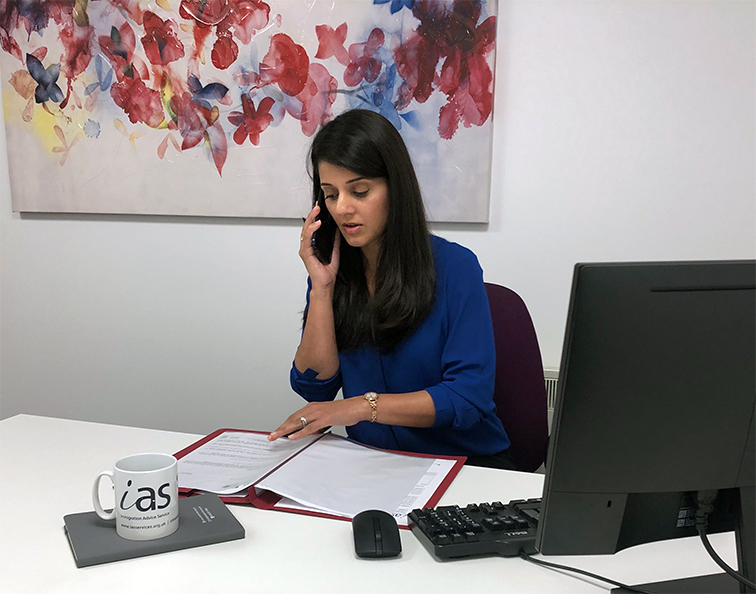 The Application Package
With our Application Package, your dedicated immigration lawyer will advise you on your application process and eligibility. Your caseworker will then complete and submit your forms to the Home Office on your behalf.
Request the Application Package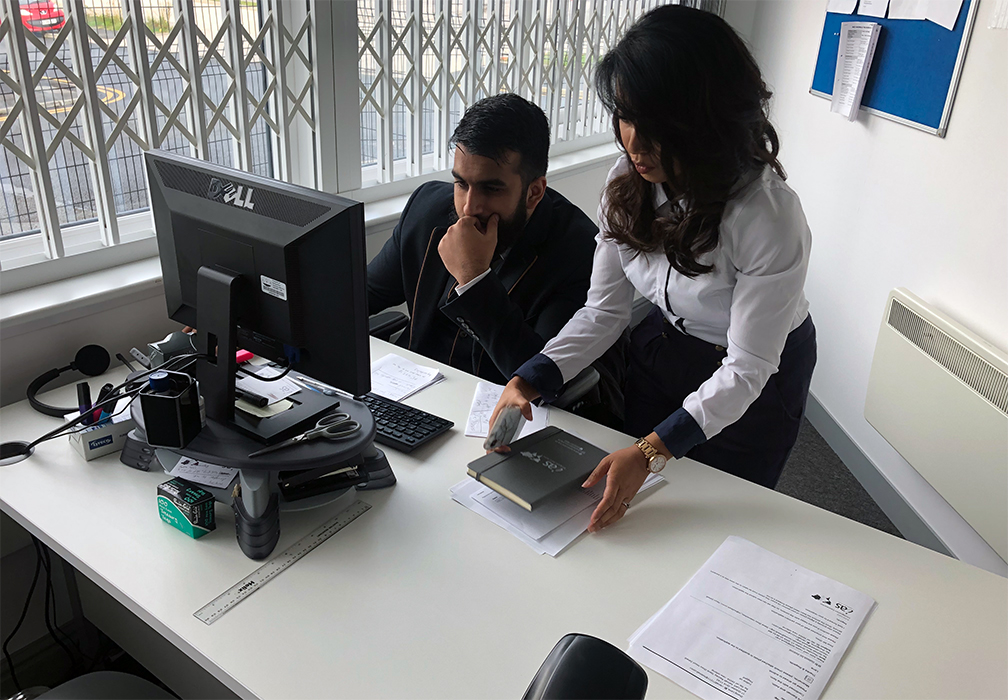 The Fast Track Package
Our Fast-Track Application Package is a premium service for those who need to submit their application in time with their deadlines. Your case will become a top priority for our lawyers and you will benefit from our highest-quality services.
Request the Fast Track Package
The Appeal Package
By choosing our Appeal Package, you can rely on our lawyers' legal knowledge and experience to ensure you have the highest chance of a successful appeal. We will also fully represent you in any hearings/tribunals.
Request the Appeal Package
Related pages for your continued reading.
Frequently Asked Questions
Depending on the case's complexity, it can take six months to three years.
If your application is approved, the Home Office will contact you to let you know.
An asylum seeker who is accepted is initially permitted to stay for five years. They can work, study, and claim benefits in the UK. Following the 5-year period, they can apply for indefinite leave to remain (ILR), and after one additional year with ILR, they can seek British Citizenship.