Portugal Visa from Dubai (UAE)
Are you a resident of Dubai planning a trip to Portugal? Whether for a holiday, work opportunities, business, or other reasons, this guide provides everything you need to understand the visa process.
Total Law offers detailed guidance on securing a Portugal visa from Dubai. Call us at +1 844 290 6312 to speak with our expert consultant.
Portugal Visa from Dubai (UAE) Overview
Whether you're a resident in Dubai dreaming of a scenic holiday in Lisbon or considering a promising business venture in Porto, travelling to Portugal requires specific planning, particularly regarding the visa process.
Portugal has established specific entry requirements for various nationalities as part of the Schengen Area. For residents of Dubai, a visa is necessary for most travel purposes, be it tourism, business, work, or study. The visa process might seem intricate, but it becomes manageable with a clear understanding and guidance from Total Law.
"I'm very happy with the standard of training received on the OISC Level 1 course, i passed my exam. Thank you!"
"My application was approved and a huge weight has been lifted from our shoulders this year "
"We used this service for the spouse visa extension application to assure that all the information was valid and correct."
Different Types of Portugal Visa
Portugal offers various types of visas for different travel purposes, and each has unique eligibility criteria and specific requirements:
Tourist Visa
This visa is for those visiting Portugal for leisure or to see friends and family.
Eligibility: Proof of accommodation, travel itinerary, and sufficient funds for the stay.
Requirements: Travel insurance, round-trip flight tickets, hotel bookings or invitation letter.
Business Visa
Ideal for individuals travelling for business meetings, conferences, or negotiations.
Eligibility: Invitation from a Portuguese company or proof of business event.
Requirements: Company letterhead detailing the purpose of the visit, duration, and responsibility for expenses.
Work Visa
For those seeking employment in Portugal.
Eligibility: A valid job offer from a Portuguese employer.
Requirements: Employment contract, qualifications, and relevant work experience.
Student Visa
They are aimed at international students pursuing education in Portugal.
Eligibility: Acceptance from a recognised Portuguese educational institution.
Requirements: Proof of accommodation, evidence of financial support, and health insurance.
Family Reunion Visa
For individuals joining family members residing in Portugal.
Eligibility: Family member in Portugal with a valid residence permit.
Requirements: Proof of relationship, evidence of family member's legal residence in Portugal.
Temporary Stay Visa
For specific short-term purposes such as medical treatment or research.
Eligibility: Depending on the purpose (e.g., medical appointment letter for medical treatment).
Requirements: Vary based on the reason for the stay; consult the nearest embassy or consulate.
Golden Visa
For investors who make qualifying investments in Portugal.
Eligibility: Investment in real estate, job creation, or capital transfer according to specific criteria.
Requirements: Evidence of investment, legal documentation, and adherence to investment guidelines.
Portugal Visas Costs
The cost of applying for a Portugal visa depends on the type and duration of the visa.
Here's an approximate breakdown of the fees for different categories:
Tourist Visa: AED 800 (Short-stay up to 90 days)
Business Visa: AED 800 (Short-stay up to 90 days)
Work Visa: AED 3,500 (Long-stay, varies based on duration and job contract)
Student Visa: AED 1,200 (Long-stay, varies based on course length)
Family Reunion Visa: AED 1,500 (Long-stay, varies with conditions)
Temporary Stay Visa: AED 1,000 (Cost depends on purpose and duration)
Golden Visa: AED 5,000 (Investor visa, costs may vary with investment type)
Additional Fees for Portugal Visa:
Biometric Fees: AED 150 (For capturing fingerprints and photographs for visa application)
Healthcare Charges: AED 250 (For mandatory health insurance coverage during the stay)
Accommodation Verifications: AED 100 (For checking and validating your accommodation bookings or stays in Portugal)
Dependant Fees: AED 500 per dependant (If you're bringing family members like a spouse or children with you)
Service Charges: AED 200 (For processing the application, usually charged by third-party visa application services)
Expedited Processing Fees: AED 300 (For faster processing of your visa application if you need it urgently)
Note: These additional costs can add up, so always budget accordingly. The actual costs can vary based on several factors, including changes in governmental policies, inflation rates, and more. Always consult the official channels before making payments or decisions based on these figures.
Portugal Visa Requirements for UAE Residents
For UAE residents planning a trip to Portugal, adhering to specific visa requirements is essential for a successful application.
Valid Passport: A passport with a minimum of six months validity beyond the planned stay in Portugal is mandatory. Ensure that the passport has at least two blank pages for visa stamping.
Bank Statement: Applicants must provide a stamped bank statement covering the last three months. This document must prove sufficient funds to cover the stay in Portugal.
Recent Passport-size Photo: A recent passport-size photo with a white background is required. The photograph must be clear, without shadows or glares, and adhere to the specific dimensions mentioned in the application guidelines.
No Objection Certificate (NOC) for Employed Applicants: If you are employed, obtaining a NOC from your employer is necessary. This letter should include details such as your job position, salary, duration of employment, and the purpose and duration of your visit to Portugal.
Self-Employed and Sponsorship Documentation: Applicants must provide business ownership and income evidence. Those under sponsorship must submit relevant sponsorship documents, including a sponsorship letter detailing the relationship and support for the trip.
Travel Itinerary: Details of travel plans, including flight bookings and accommodations, must be provided.
Travel Insurance: Valid travel insurance that covers medical expenses in the Schengen Area is required.
Additional Documents for Specific Visa Types: Depending on the purpose of your visit (e.g., tourism, business, study), additional documents like an invitation letter, business correspondence, university acceptance letter, or investment documentation may be required.
For Minors: If travelling with minors, additional documentation, such as consent letters from parents or legal guardians, may be necessary.
The precise requirements may vary slightly depending on the visa type, so it's essential to refer to the official guidelines provided by the Portuguese embassy or consulate in Dubai or the specific visa application centre.
How to Apply for Portugal Visa from Dubai
Obtaining a Portugal visa from Dubai requires a series of steps that must be followed carefully.
Here's a step-by-step guide to help you through the process:
Identify Visa Type: Determine the type of visa you require based on your travel purpose, such as tourism, business, study, etc.
Collect Required Documents: Ensure all documents required are current and comply with UAE residents' specific requirements.
Complete Application Form: Fill out the online application form available on the Portuguese embassy's official website or the Dubai consulate's website. Make sure to provide accurate and complete information.
Schedule an Appointment: Book an appointment for the submission of documents and biometric data collection at the nearest visa application centre or consulate.
Pay the Visa Fee: Pay the applicable visa fee per category. Keep the receipt for reference.
Attend the Appointment: Visit the application centre on the scheduled date with all the required documents. Biometric data, such as fingerprints, will be collected during the appointment.
With the reference number provided, you can track the status of your application online. You can pick up your visa at the application centre or send it by courier if your application is approved.
If you prefer professional guidance through the process, Total Law is available to help. Contact us at +1 844 290 6312, and our experts will assist you with your application from start to finish.
It is important to follow specific instructions and pay close attention to details when applying for a Portugal visa from Dubai. Follow the official guidelines provided by the Portuguese embassy or consulate in Dubai to stay current on any changes or additional requirements.
Portugal Visa Processing Time in UAE
When applying for a Portugal visa from Dubai, it is crucial to understand the average processing time and the factors that may influence it. This will help applicants plan their travel and application process efficiently.
Generally, the processing time for a Portugal visa in the UAE can range from 15 to 30 working days. However, this is just an average timeline and can vary.
During peak travel seasons or due to many applications, the processing time may extend beyond the average duration. It is always wise to account for possible delays.
Different visa categories, such as tourist, business, or work visas, might have varying processing times. Some visa types may require additional verification, extending the processing period.
For applicants who need their visa processed faster, there may be an option for expedited visa processing at an additional cost. While this can significantly reduce the waiting time, it's essential to check with the consulate or visa application centre to understand the fees and ensure the service's availability.
Applying for the visa well before the intended travel date is highly recommended to ensure a smooth journey. This allows for sufficient processing time and accommodates any unexpected delays.
How Can Total Law Help?
If you want to apply for a Portugal visa from Dubai, Total Law will provide professional guidance and support.
Our services include:
We help you understand the specific requirements for your visa type and ensure that you have all the necessary documents.
Our team will assist you through the application process, from filling out forms to setting up appointments.
We provide regular updates on the application status and notify you of any additional requirements.
With our experience in handling visa applications, we can address any concerns and offer personalised assistance tailored to your needs.
Total Law takes the hassle out of the visa application process, ensuring a smooth and efficient experience.
For professional assistance with your Portugal visa application, contact Total Law at +1 844 290 6312. We are here to guide you every step of the way, providing the support you need to make your travel to Portugal as seamless as possible.
Advice Package
Comprehensive immigration advice tailored to your circumstances and goals.
Application Package
Designed to make your visa application as smooth and stress-free as possible.

Fast Track Package
Premium application service that ensures your visa application is submitted to meet your deadline.
Appeal Package
Ensure you have the greatest chance of a successful appeal. We will represent you in any case.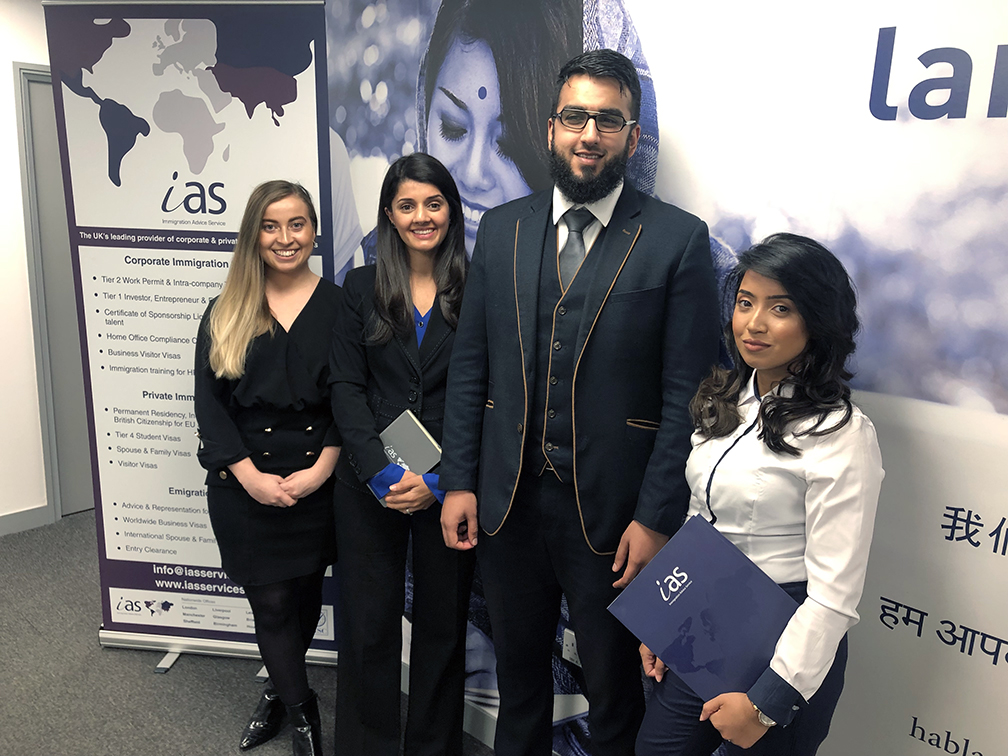 The Advice Package
During this untimed Advice Session with our professional immigration lawyers in London, you will receive our comprehensive advice, completely tailored to your needs and your situation.
Request the Advice Package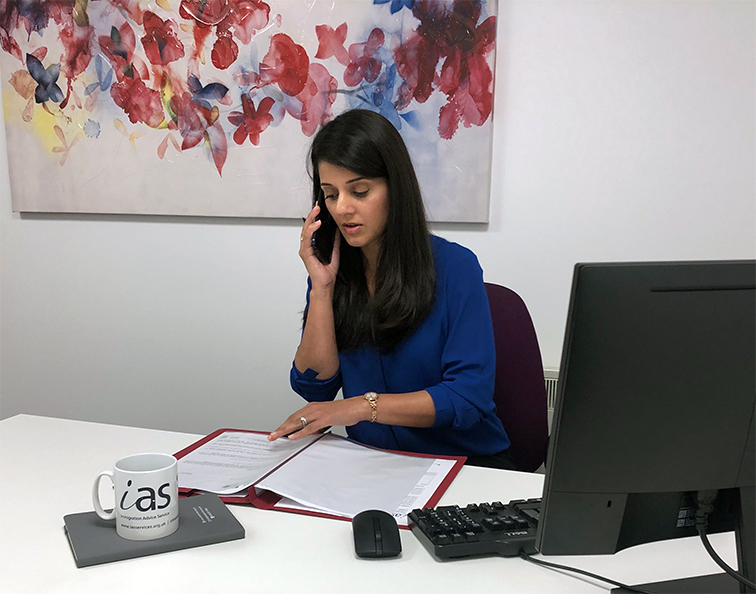 The Application Package
With our Application Package, your dedicated immigration lawyer will advise you on your application process and eligibility. Your caseworker will then complete and submit your forms to the Home Office on your behalf.
Request the Application Package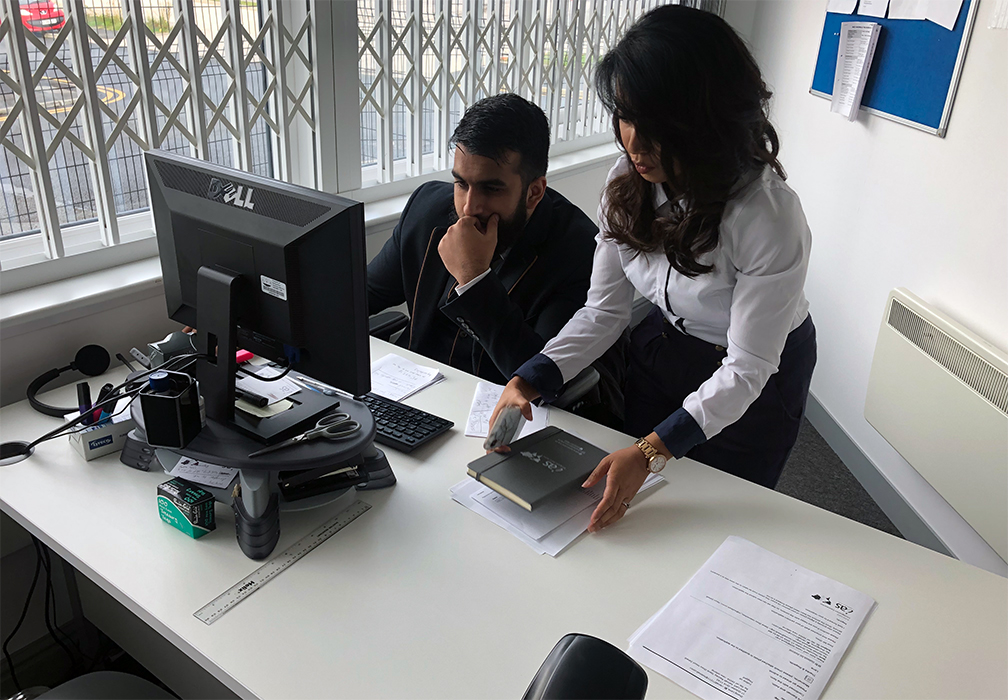 The Fast Track Package
Our Fast-Track Application Package is a premium service for those who need to submit their application in time with their deadlines. Your case will become a top priority for our lawyers and you will benefit from our highest-quality services.
Request the Fast Track Package
The Appeal Package
By choosing our Appeal Package, you can rely on our lawyers' legal knowledge and experience to ensure you have the highest chance of a successful appeal. We will also fully represent you in any hearings/tribunals.
Request the Appeal Package
Frequently Asked Questions
UAE residents can apply for a Portugal visa from Dubai through the official Portuguese embassy, consulate, or authorised visa application centres. Professional services like Total Law are also available to guide you through the application process.
Finding a job in Portugal while residing in Dubai is possible, but it may require diligent research and networking. Various online platforms and recruitment agencies can aid in the job search. Securing a job offer before applying for a work visa is essential.
Yes, UAE residents can apply for a Schengen visa from Dubai as a tourist. Portugal is part of the Schengen Area, so that a Schengen tourist visa will allow travel to Portugal and other Schengen countries.
International students in Portugal can work part-time during their studies, subject to certain restrictions and regulations. It's advisable to consult with the university's international office or a legal expert, such as Total Law at +1 844 290 6312, to understand the specific work rights and permissions for international students.