How to Move to France From Canada
Canadians do not need a visa to visit France for 90 days or less. However, to live in France for longer than 90 days, they will have to apply for a long-stay visa and a residence permit.
If you are a Canadian citizen aspiring to move to France for a longer term and wish to know more about what options you have, whether you are eligible, how you can apply, and to receive bespoke advice from a team of immigration law experts, speak to our legal team today on +1 844 290 6312.
Moving to France From Canada
France is one of the most popular places among Canadian expats, given its rich historical and cultural heritage, delicious cuisine, delightful climate and good public services. Many foreign nationals immigrate to France every year to live, work, study, and even retire.
As a Canadian citizen, you will not require a visa to travel to France and live in the country for up to 90 days, for tourism or business purposes, or simply to meet your family or friends settled there.
However, if you want to move to France for a longer term or even settle there permanently, you will have to first apply for a long-stay visa, also called a type D visa, and then a residence permit as appropriate depending on your personal circumstances, e.g. for work, study, family reunification, retiring in France, etc.
A long-stay visa in France is valid for up to 12 months. After arriving in France on a long-stay visa, you will need to register with French authorities and apply for a residence permit if you are planning to stay for more than a year.
If you are a Canadian national between 18-35 years of age, you may be eligible to apply for a visa under the France-Canada Youth Mobility Agreement, to study or work in France.
Moreover, you may consider applying for a Talent Passport visa through start-up and business creation in France, and obtain a Talent Passport residence permit in France, which is valid for four years.
"I'm very happy with the standard of training received on the OISC Level 1 course, i passed my exam. Thank you!"
"My application was approved and a huge weight has been lifted from our shoulders this year "
"We used this service for the spouse visa extension application to assure that all the information was valid and correct."
French Work Visa
Long-stay work visas in France allow non-EEA/non-Swiss foreign nationals to enter France, and live and work in the country for up to 12 months. There are various types of long-term work visas available to foreign citizens to migrate to France, such as:
Salaried employees visa: You will have to present a work contract duly endorsed by the Direction Régionale des Entreprises, de la Concurrence, de la Consommation, du Travail et de l'Emploi (DIRECCTE) while applying for this visa. As a salaried employee, you may be:

Posted by your foreign employer to provide a service in France
Take part in intra-group mobility, although remaining contractually attached to your employer as an intra-corporate transferee (ICT) or have a local contract with the French host company
Hired by a French employer, which may be in the form of a seasonal contract
Attending a professional course in a training organisation or a company

Work visa for professionals and independent workers: If you want to create or participate in a commercial, industrial, artisanal or agricultural activity or work in a liberal profession in France, you will have to apply for this visa. Please note that:

Professionals belonging to a few categories, e.g. doctors, lawyers, architects, teachers, etc., will have to meet certain conditions before they can engage in their professional activities in France
Non-EU nationals are not authorized to engage in certain professions in France, such as bailiffs, notaries, judicial administrators and insurance general agents, etc.

Long-stay sports visa: A foreign national sportsperson will need to apply for this type of visa to be permitted to engage in sports activities in France
Long-stay visa for volunteer work: If you want to engage in humanitarian work in France for more than three months, you will have to obtain such a visa
International organization work visa: Foreign nationals taking up an official assignment in France with an international organization will have to apply for this type of visa
Non-EEA/non-Swiss nationals must obtain a long-stay visa equivalent to a residence permit (VLS-TS), or a residence permit authorizing the holder to take up paid employment, e.g. the Talent Passport permit or the ICT residence permit, before taking up paid employment in France.
Alternatively, a specific work permit can be requested by the French employer before their foreign national employees arrive in France. These employees will require this work permit to obtain a visa to travel to France and eventually apply for a residence permit in the country.
If you are a highly-qualified person, you can also consider applying for a EU Blue Card. This work and residence permit will allow you to live and work in France as well as in any of the EU Member States for four years, to be renewed thereafter.
French Study Visa
Long-stay student visas in France allow foreign nationals to live and study in France for more than three months up to one year. There are various types of French study visas, such as:
For applicants over 18 who have already been accepted by a public or private higher educational institution in France
For foreign nationals under 18, whose parents do not reside in France and who wish to continue their studies in France in a public or private primary, secondary or higher education establishment (the maximum validity of this type of visa is 11 months)
Au pair visa for foreign nationals between 17-30 years of age, who wish to stay with a French family temporarily and study French for more than three months
France student trainee/intern visa for students who wish to do a professional work placement in France
France visa for language assistants
A temporary long-stay student visa in France is issued to foreign national students whose course duration varies between four to six months. This visa will be valid for a maximum period of six months, and cannot be renewed or extended, or transformed into a long-stay visa.
International students whose course duration in France is longer than six months, must apply for a long-stay study visa. After arriving in France, they will have to apply for a residence card at their local prefecture within two months. This residence card is valid for a year, and then renewable annually.
Join Family in France
Eligible family members of a non-EEA/non-Swiss citizen can join them in France by applying for a French family visa, as per the family reunification principles.
Eligible family in this context refers to your:
Spouse or civil partner
Children under 21
Dependent parents
You will have to prove that you have the necessary funds to support your family members in France, among other requirements.
Once your family members arrive in the country, they will need to register with the relevant French authorities and apply for a residence permit.
French Investor Visa
There are three main investor visa programmes in France for attracting global talent and foreign national entrepreneurs, who are interested in residing in France for a long term. These are:
Talent Passport visa through business investment
Talent Passport visa through business startup or creation
Financially Independent Person visa
These visas provide a route to permanent residency in France, and/or to French citizenship by naturalisation and a French passport, provided you meet the minimum stay requirement, i.e. residing full time in France for at least five years, among other relevant conditions.
Although these three visas are sometimes referred to as France "Golden Visas" or "Investor Visas", please note that France does not offer a golden visa for passive investment in real estate or government bonds, unlike some other European countries such as Portugal or Spain.
Retiring in France From Canada
Prospective retirees in France will have to apply for a residence permit since France does not issue a retirement visa. Although there are several categories of residence permits available depending on your personal immigration situation, the Carte de Sejour is the most common one among the foreign national retirees in France.
After arriving in France on a long-stay visa, you can apply for a Carte de Séjour Temporaire, which is issued for staying in France for up to one year. Retirees will not be permitted to engage in paid work in France, and must show proof of funds outside France which can cover their stay in the country and have health insurance.
After living in France for more than three years, such retirees can apply for a Carte de Sejour Compétences.
France-Canada Youth Mobility Agreement
Canadians between 18-35 years of age can avail the facilities under the France-Canada Youth Mobility Agreement, which is a simplified way to apply for French work or study visas.
Under this agreement, a Canadian national can apply for any of the following visas:
Young Professional Development – 3A visa for short-term work contract
Inter-university exchanges – 3B visa
Internship – 3C visa
Working Holiday – 3D visa
You will also have to show proof of sufficient funds allowing you to live in France and leave at any time during your visa duration. For 3A and 3C visas, you will also need a job offer or a formal internship offer in France.
These visas are typically valid for up to 12 months or 24 months. If you are on a 3B or a 3C visa, you can apply to extend your stay up to 36 months.
Documentation Requirements for France Immigration
You will be required to submit relevant documents along with your visa application form while applying for a long-stay visa in France.
The official website for French visas, i.e. the france-visas.gouv.fr site, has an application called the "visa wizard." You will have to provide a few personal details like your nationality, age, country of residence etc. and the reasons behind your trip as well as the intended length of stay in France on the app, to get a list of required documentation for your visa.
We have provided below a list of supporting documents for your reference. However, please note that this is not an exhaustive list by any means. French immigration authorities may ask you for additional documents or information depending on your personal circumstances.
The supporting documents include:
Completed long-stay visa application form
A cover letter stating your purpose in seeking the visa (e.g. work, study, retiring in France etc.)
Two recent passport photos, not older than three months and taken according to the France visa photo guidelines
Passport issued within the last 10 years and valid for a minimum of three months after your visa expires, and having at least two blank pages
Copies of older visas
Travel medical insurance
Proof of funds to cover your stay in the country, for example:

Employment contract stating your salary, if you are going to work in France
Income from rented property or investments outside France or retirement benefit plan, if you are retiring in France
Recent bank statements
A letter of declaration from your family member in France who is going to sponsor your stay in the country, along with documents that confirm the said sponsor has sufficient financial means to cover your expenses, e.g. payslips, bank statements of the last three months, etc.
Any other documents showing that you have the funds to support yourself in France for the duration of your stay

Proof of accommodation in France
Proof of the conditions for practising a regulated profession in France, if applicable
Marriage and birth certificates, or any other documents that prove your relationship with the family member in France, for family reunification route
Proof of parental or legal guardian's consent for minors
Relevant documents for Talent Passport visa applicants, e.g. investment proof or investment plan, business creation plan, qualification documents etc.
For retirees, a statement saying you will not seek employment in France
Acceptance letter from a French educational institution for study applicants
Au pair placement agreement endorsed by DIRECCTE, if applicable
Criminal record certificate from your country of residence
Visa fee payment receipt
Please note that you may require certified translated copies for your documents if they are not in French or English.
Applying for a France Visa
In this section, we have provided the step-by-step process for applying for a long-stay visa in France. French visa application is an online process. You will need to make the application from your country of residence (i.e. Canada in the context of this article).
Checking With Visa Wizard App Prior to the Application
Visit the france-visas.gouv.fr site, and check through the visa wizard if you need a visa for France, what type of visa you will need, and what supporting documents you will have to submit along with your visa application.
The app helps you understand your visa requirements depending on your immigration situation, and also informs you of the visa processing fees you may have to pay. It will also offer relevant information on the application process depending on your country of residence.
Applying Online
Once you have determined the type of visa you will need to apply for and the supporting documents you will have to submit, start filling in the visa application form online. You will need to create a France-Visas account first, which will be required at each step of your application process.
At this stage, you will need the following documents:
Your passport (or any other travel document if you do not have a passport)
Two recent photos in ISO/IEC format (pdf)
Original supporting documents and copies thereof
Booking Visa Appointment
Next, you will have to book an appointment at your relevant visa center. Please make sure to schedule your appointment on a date that is well ahead of your departure date, so that your local French embassy or consulate gets sufficient time to review your application.
For a long-stay visa, it is advisable to submit your application three months to two weeks prior to your departure date. You should also check on the average appointment waiting time in your local French embassy or consulate.
Submitting Visa Application
The French Embassy in Canada has outsourced parts of the visa application process to VFS Global since 2018. VFS Global has offices in Montreal, Toronto, Ottawa and Vancouver in Canada. They are responsible for providing relevant information to French applicants in Canada, receiving their supporting documents, and collecting their biometrics.
The French Consulate General in Montreal, however, is responsible for processing and reviewing all France visa applications made in Canada. They are also the decision-making authority on these visa applications.
After completing your online application, please submit the same to your local VFS Global center on your scheduled appointment date. Please carry all your required documents with you on the date of your appointment at the visa center.
VFS Global will review your application, and collect the visa fee and your biometric data (i.e. facial image and ten fingerprints). They will keep your original passport and the copies of your supporting documents, which will be forwarded to the French Consulate in Montreal.
All visa applicants over 12 will have to submit their visa applications in person and provide their biometric data. People holding a biometric Schengen visa issued in the past 59 months, will not have to provide their biometrics again.
Tracking Visa Application
You can track the progress of your application online using your France-Visas account.
Once your application has been processed and a decision has been made, the visa center will notify you when your passport is ready for collection. In some cases, they can also mail your passport to the contact address you have provided.
Processing Time for France Visa
France visa applications are usually processed within 15 days from the date of submission of your documents and biometrics.
However, if the visa issuing authority needs to verify the authenticity of your documents, or reaches out to you asking for further information, the processing time may go up to 45 days.
France Visa Fees
Typically, the processing fee for French long-stay visas is €99, which is a non-refundable fee. VFS Global will collect this fee from Canadian citizens applying for a French visa from Canada.
The service provider may also charge a service fee, which may vary from country to country but may not exceed €40 per application.
Next Steps After Visa Approval
After your French long-stay visa has been approved, please start preparing for your move from Canada to France. There are a few things you must keep in mind, such as:
Getting a Certificate de Changement de Résidence (i.e. a change of residence certificate) and Certificat de Non Cession (i.e. a non-resale certificate) from the French Consulate of Canada
Arranging for shipping your personal belongings to Canada
Setting up a French or international bank account before you relocate to France
Registering yourself with the French social security system after arriving in France if you want to access the French healthcare system and you are not working in the country
Registering yourself at your local tax office
Arranging for receiving Canadian pensions in France (if applicable) under the Agreement of Social Security in 1981, which allows Canadian and French citizens living in each others' countries to receive Canadian and/or French pension benefits
Finally, if your goal is to live in France for more than a year (which is the typical time limit for a French long-stay visa), you must apply for a residency permit at your local prefecture at least two months before your visa expires.
Permanent Residency and Citizenship Routes to France
Foreign nationals are eligible to apply for permanent residency without any conditions if they have lived in France for five consecutive years. It is valid for ten years and renewable thereafter.
You may also be eligible for French citizenship by naturalisation, and a French passport, after staying in France for five years. Among other conditions, you will have to prove that your primary source of income is in France, you are proficient in French language, and have no criminal convictions in the country.
How Can Total Law Help?
Foreign nationals can immigrate to France for work, study, reuniting with their family members, or to retire in the country. Although there are many long-stay visa options, the challenge lies in choosing the one that is appropriate for you (and your family, if applicable), depending on your personal immigration scenario, and arranging for the relevant documents to support your application.
At Total Law, our team of sympathetic immigration lawyers have the required knowledge, expertise and experience to assist you to move to France from Canada, regardless of your personal circumstances or the complexity of your case.
If you are seeking overall advice with your French immigration plan or you would like an immigration expert to complete your visa application on your behalf, we are here for you. We also offer document and application checking services if you just need a final check to confirm that your documents and application adhere to the French visa guidelines.
To know more about the services we provide and how we can help you, please call us on +1 844 290 6312 today to speak to our team of legal advisers.
Advice Package
Comprehensive immigration advice tailored to your circumstances and goals.
Application Package
Designed to make your visa application as smooth and stress-free as possible.

Fast Track Package
Premium application service that ensures your visa application is submitted to meet your deadline.
Appeal Package
Ensure you have the greatest chance of a successful appeal. We will represent you in any case.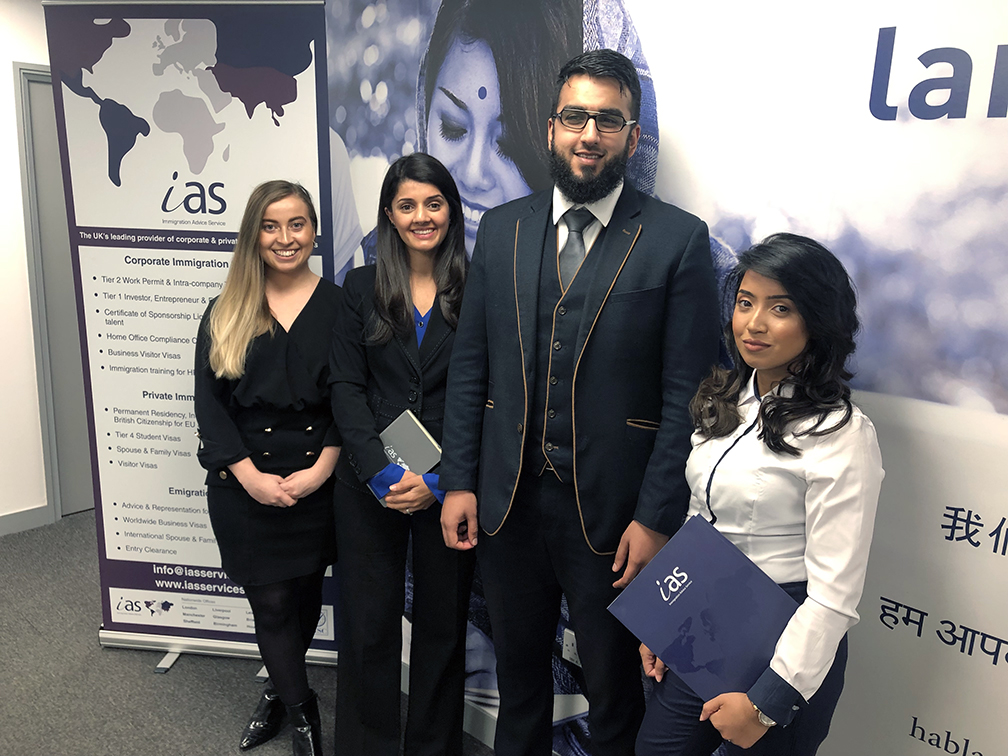 The Advice Package
During this untimed Advice Session with our professional immigration lawyers in London, you will receive our comprehensive advice, completely tailored to your needs and your situation.
Request the Advice Package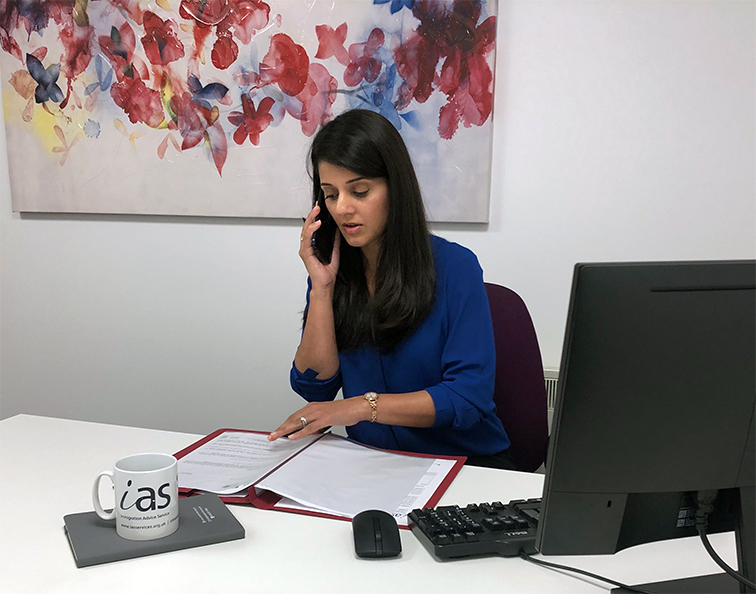 The Application Package
With our Application Package, your dedicated immigration lawyer will advise you on your application process and eligibility. Your caseworker will then complete and submit your forms to the Home Office on your behalf.
Request the Application Package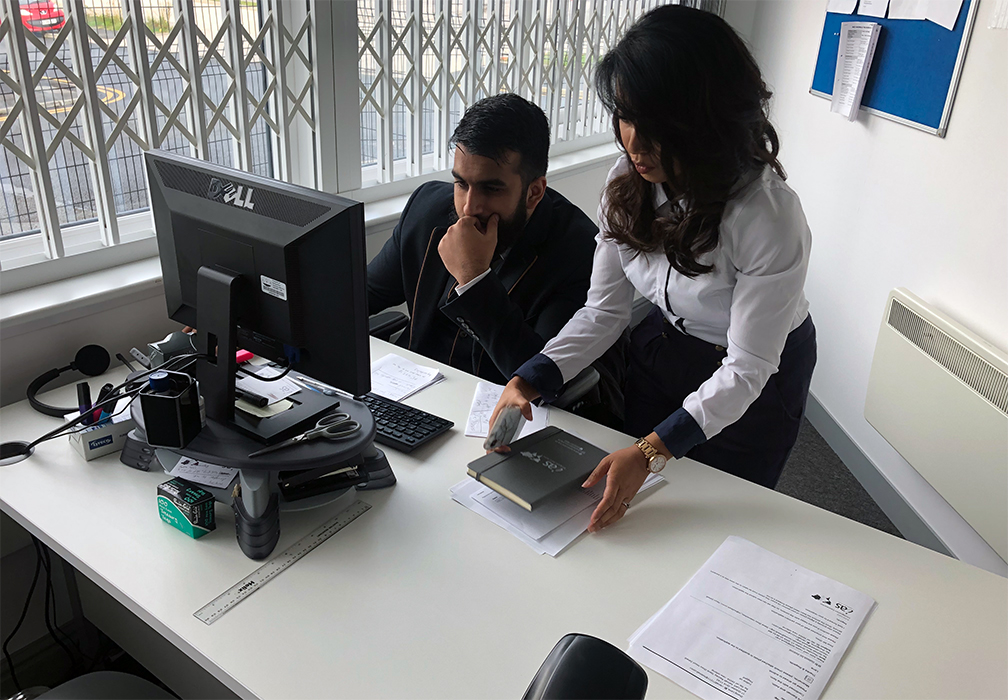 The Fast Track Package
Our Fast-Track Application Package is a premium service for those who need to submit their application in time with their deadlines. Your case will become a top priority for our lawyers and you will benefit from our highest-quality services.
Request the Fast Track Package
The Appeal Package
By choosing our Appeal Package, you can rely on our lawyers' legal knowledge and experience to ensure you have the highest chance of a successful appeal. We will also fully represent you in any hearings/tribunals.
Request the Appeal Package
Related pages for your continued reading.
Frequently Asked Questions
Yes. A long-stay study visa will permit you to work for 60% of regular working hours in France per week.
Yes, if your pet meets certain criteria, such as:
They are at least 12 weeks old and can be identified by a microchip
They have a valid rabies vaccination. Please wait for at least 21 days from the last shot before departing for France if this is the first rabies vaccination for your pet
Your veterinarian must sign off on a health certificate for your pet