Scale-up Sponsor Licence
The Scale-up sponsor licence allows UK businesses, corporations, or organisations that meet specific growth requirements to recruit and sponsor overseas workers who need permission to work in the UK.
If you are wondering whether your business could qualify for a Scale-up sponsor licence or have any other questions about the application process, you can call Total Law at 0333 305 9375 to receive immediate help with your situation. We will be happy to assist you in understanding the requirements, responsibilities, and benefits of becoming a Scale-up sponsor and assess the best path for you and your business.
What Is a Scale-up Business?
A business may be considered a Scale-up or high-growth business when it has experienced a period of considerable growth. This growth needs to be tangible, reaching an annual rate of at least 20% in terms of employed staff or turnover. A qualifying business will need to have sustained this growth for at least 3 financial years leading up to the application. Additionally, a business must have had at least 10 employees at the start of this period.
While a Scale-up business might still be a comparatively young company, it is by no means in its infancy. Beyond needing to have a history with HM Revenue and Customs (HMRC) covering at least 37 months, qualifying businesses will have had time to develop their business model and establish a profitable product or service. As such, they will also need to prove solvency, which will be checked either on the Companies House records, if registered, or on insolvency registers.
"I'm very happy with the standard of training received on the OISC Level 1 course, i passed my exam. Thank you!"
"My application was approved and a huge weight has been lifted from our shoulders this year "
"We used this service for the spouse visa extension application to assure that all the information was valid and correct."
Why Should I Apply for a Scale-up Sponsor Licence for My Business?
Many overseas workers will require special permission to come and work for your business in the UK. If you are planning to hire talent from the international pool, you will need to take on partial responsibility for their immigration and sponsor them.
The Scale-up sponsor licence offers a way to support a foreign worker's immigration that limits the duration for which your company will be responsible. Sponsorship is only required for the initial 6 months, after which the worker will be permitted to continue working for you and even change position.
Additionally, the Scale-up sponsor path will allow you to forgo paying the Immigration Skills Charge, which would otherwise be payable yearly.
Since this pathway offers affectional benefits to overseas workers, such as the ability to work towards permanent settlement in the UK and bringing family with them, you will also find that Scale-up sponsorship might make your job offer more attractive for workers with the skills that your business needs.
Requirements for Scale-up Sponsors
To qualify for a Scale-up Sponsor licence, your business will need to meet certain conditions which reflect your company's status, growth, and history with HMRC. There are two different pathways when applying for a Scale-up sponsor licence, based on different circumstances.
The Standard Pathway
The standard pathway aligns with the fundamental requirements for Scale-up businesses. This covers growth requirements and trading history with HMRC.
Your business may qualify for a Scale-up sponsor licence if it meets the following requirements:
Achieved annualised growth in employed staff or turnover amounting to 20% which has been sustained for the last 3 financial years
A minimum of 10 employees who were employed at the start of this 3-year period
A history with HMRC dating back at least 37 months
Your company will be assessed automatically by accessing your PAYE (Pay As You Earn) data or considering VAT returns.
The Endorsing Body Pathway
The endorsing body or enhanced pathway is a slightly different route towards qualifying for a Scale-up sponsor licence. It may be available, should your business lack the required 37 months of history with HMRC.
Your company's application will need to be backed by a qualifying endorsing body. Possible organisations that can act as endorsing bodies can be found on the Home Office's list of authorised endorsing bodies. You will need to pay an additional fee of £1,500 (excluding VAT) which is payable to the endorsing body.
Once you have received your letter of endorsement, you will need to apply within 3 months. Applications with endorsements older than that will not be accepted.
Applications under the endorsing body pathway will need to meet the following requirements:
Have at least 10 official employees (must use PAYE)
Be a VAT-registered business
Be solvent and currently trading in the UK
Have less than 4 years of history with HMRC
Have potential for a growth rate that meets standard Scale-up requirements within the next 4 years
Have sufficient financial means to pay adequate wages to employees
Have a UK bank account
Businesses applying under this pathway will need to meet at least 3 out of 5 additional conditions, covering growth, participation in a relevant government programme, finances, the company's international footprint, or commitment to innovation.
The conditions are:
Achieving 20% growth in staff count or turnover over the last 2 years
Participation in a recognised Scale-up programme (Innovate UK EDGE or DCMS Creative Scale-up), participation in the Small Business Research Initiative, or receipt of an Innovative UK loan, grant, or other relevant government funding
Having raised equity finance of at least £1 million in a single round within 12 months of the application
Having global offices that generate at least 10% turnover from exports
Investing into research, innovation, or development at a rate of at least 10% of yearly overall operating costs (for the last 3 years), or 15% of overall operating costs (for 1 of the last 3 years)
Documents and Information
When applying for a Scale-up licence, you will be asked to provide details that will allow your business to be assessed.
These details include:
Your Unique Taxpayer reference number or Companies House reference number (if registered)
Your VAT registration number
The PAYE reference numbers through which your employees pay income tax and national insurance
Usually, there is no need to submit additional documentation when applying under the standard pathway as the provided information allows your company to be assessed automatically. If your company is subject to investigation by a regulatory body in order to operate in the UK you might need to submit additional evidence.
Applications filed under the endorsing body pathway will need to provide the relevant information for your business, as well as your letter of endorsement. Any other evidence or documentation that is not accessible online might also need to be included.
Cost of a Scale-up Sponsor Licence
When applying for a Scale-up sponsor licence, the application fee you will need to pay depends on the size of your business. Small sponsors will need to pay £536, while larger sponsors pay £1,476. If you need priority processing, you will need to pay another £500.
As the Scale-up route for migrant workers is considered a Temporary Worker route, the Certificate of Sponsorship (CoS) for your prospective employee will cost you £25 (from October 2023). You may choose to take on additional costs for your employee, such as visa fees or healthcare charges.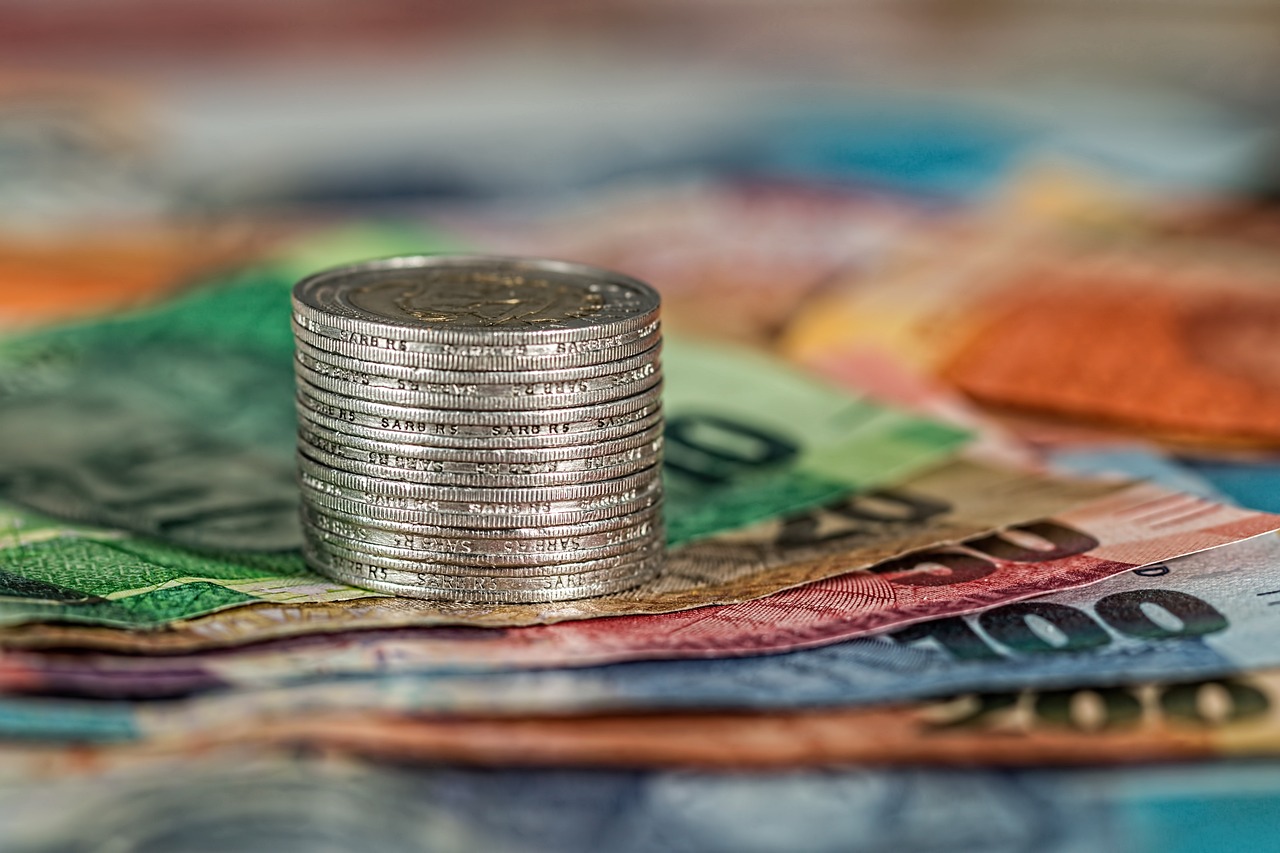 Applying for Your Scale-up Sponsor Licence
When you have understood the eligibility requirements and sponsor duties that come with becoming a Scale-up sponsor, you may begin your application online. You will be able to access the application form from the Home Office website by navigating from 'Employing people' to 'Recruiting and hiring', and selecting 'Apply for a sponsor licence'. Here, you will be able to start your application.
The first step is to register online with the UK Visa and Immigration (UKVI), using your name and e-mail address. This will give you access to your unique user ID. Make sure to take note of this you will not be able to return to your application without it.
Follow the steps of the application process. You will need to provide the required information about your business and pay the application fee. The information you enter must be accurate, as failure to do so will lead to delays, rejection, or even a ban from applying in the future.
Timeline for Scale-up Licences
It might take up to 8 weeks for your application to be assessed unless you have paid extra for priority processing.
Should you be successful, you will be given a licence rating and will be able to provide Certificates of Sponsorship for suitable employees.
Your Scale-up sponsor licence will be valid for 4 years unless it is revoked or surrendered beforehand. As the Scale-up programme aims to support businesses at a particular growth stage, Scale-up licences cannot be renewed beyond those 4 years. If you wish to continue sponsoring international talent after that, you will need to apply for a different licence.
Duties and Compliance
Taking on the role of a sponsor for a migrant worker includes taking on the associated responsibilities. You should show your understanding of these sponsorship duties when applying.
In general, you will need to make sure that your business and your sponsored employees continue to fulfil all conditions to be legally operating and working in the UK. You will also need to ensure that any sponsored employee has the required skills and qualifications and that their position meets the conditions for the Scale-up scheme.
As a sponsor, your duties include:
Reporting any changes to your business/trading activity, status of your employees, unlawful activities, or other relevant factors
Keeping records of any relevant employment details. You will need a HR system that keeps track of your worker's legal status in the UK, attendance and qualifications, contact details, as well as documentation about their employment and immigration status
Ensuring compliance with immigration laws. You will need to make sure that any overseas workers maintain legal permission to be employed by you
Ensuring general compliance with UK law
Preventing an environment that is not conducive to the public good or interest
You will need to inform the Home Office of the date your Scale-up worker officially starts working for you, or if their employment status changes for any reason. Reporting will be done through the sponsorship management system (SMS).
Failing to maintain your duties may result in your existing sponsor licence being revoked or even legal actions against you and your business, so it is important that you fully understand your responsibilities. If you have any concerns about your current duties or want to find out more about what to expect, you can call Total Law at 0333 305 9375 for further information. One of our immigration law specialists will be happy to help you understand anything you are unsure about.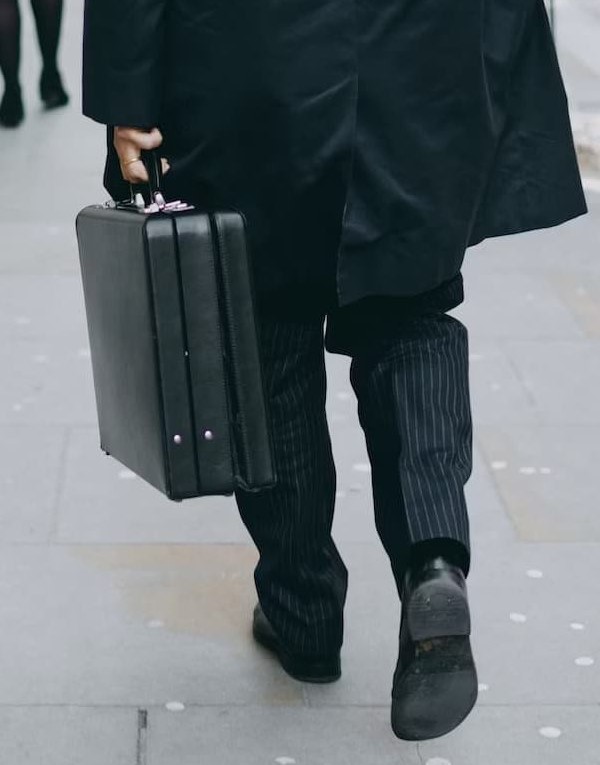 Sponsoring a Scale-up Worker
Overview
Once you have obtained your licence, you will be able to offer sponsorship to potential Scale-up workers. This includes foreign nationals who are non-EU/EEA or Swiss citizens, or those who have entered the UK on or after January 1st 2021. Workers who are UK nationals or have general permission to work in the UK as settled workers can be hired without obtaining special permission.
You should note that while workers may apply under the Scale-up scheme with or without sponsorship, it will always be required for first-time applicants.
You will need to establish a dedicated HR system before starting the international hiring process. HR will be responsible for issuing a valid Certificate of Sponsorship (CoS) for your potential employee and paying the CoS fee of £25. HR will also need to manage and keep track of any foreign employee's immigration status and qualifications after they have started working for you.
Requirements for Workers
Eligible Scale-up workers must hold a qualifying job offer from a qualifying Scale-up sponsor (your business).
Additionally, they must:
Have the required skills and qualifications for the position (graduate level or higher)
Receive an annual salary corresponding to the accepted rate for the offered position or at least £34,600 (whichever is higher)
Work for your company for a minimum period of 6 months after obtaining their Scale-up permission.
Have adequate English language skills including speaking, reading, and writing
After obtaining their Certificate of Sponsorship (CoS) from you, Scale-up workers will need to apply for a Scale-up visa. You must ensure that this visa remains valid for the duration that you are employing them.
When you sponsor a Scale-up worker, it is your responsibility to make sure that these conditions are and remain met for the duration of their employment. You will need to report any changes via the sponsorship management system (SMS)
What Happens after 6 Months of Scale-up Sponsorship?
After the initial 6 months of employment have passed, sponsorship will no longer be necessary. The worker will now have the option to continue working for you. They may also decide to change their job, position, or employer without requiring new sponsorship.
What Happens after 2 Years of Scale-up Sponsorship?
Working permissions under the Scale-up model are issued with an initial 2-year validity. Once these 2 years have passed, the worker will be able to apply for an extension of 3 years. They will now be able to apply without sponsorship. After this period, workers will not be able to renew their Scale-up permission. Instead, they will be able to apply for settled status in the UK based on 5 years of residence. If their status is granted, they will no longer need special permission to work for you.
How Can Total Law Help?
When considering the best path to continue growing your business, seeking international talent can be a valuable option. You will need to understand the implications of becoming a Scale-up sponsor before applying, as it will be your responsibility to ensure that both your business and employees continue to meet the requirements to lawfully operate under the Scale-up model.
If you are considering a Scale-up Sponsor Licence application, it can help to seek professional advice from an immigration specialist. You can call Total Law at 0333 305 9375 to receive immediate support, no matter what stage of the sponsor licence application process you are in. We can help you make sure that you fully understand the requirements, duties, and benefits of becoming a Scale-up sponsor so that you can make the best decision for you and your business.
Advice Package
Comprehensive immigration advice tailored to your circumstances and goals.
Application Package
Designed to make your visa application as smooth and stress-free as possible.

Fast Track Package
Premium application service that ensures your visa application is submitted to meet your deadline.
Appeal Package
Ensure you have the greatest chance of a successful appeal. We will represent you in any case.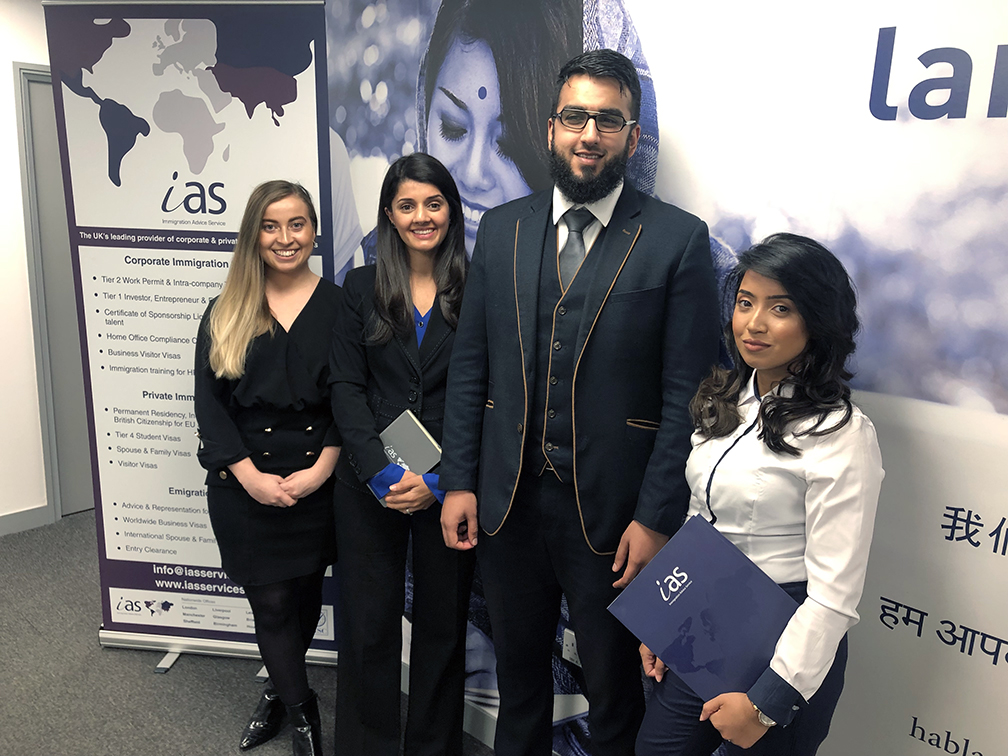 The Advice Package
During this untimed Advice Session with our professional immigration lawyers in London, you will receive our comprehensive advice, completely tailored to your needs and your situation.
Request the Advice Package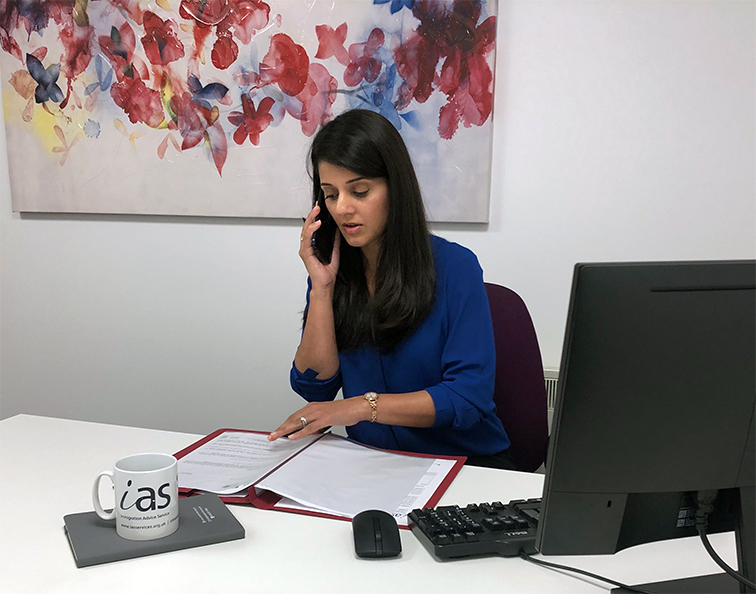 The Application Package
With our Application Package, your dedicated immigration lawyer will advise you on your application process and eligibility. Your caseworker will then complete and submit your forms to the Home Office on your behalf.
Request the Application Package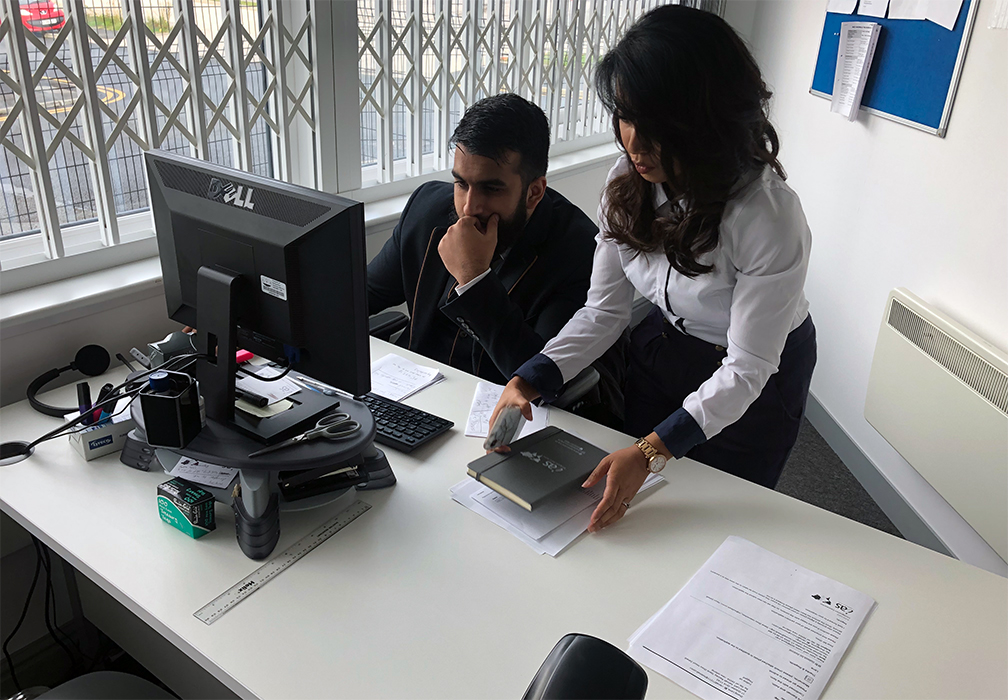 The Fast Track Package
Our Fast-Track Application Package is a premium service for those who need to submit their application in time with their deadlines. Your case will become a top priority for our lawyers and you will benefit from our highest-quality services.
Request the Fast Track Package
The Appeal Package
By choosing our Appeal Package, you can rely on our lawyers' legal knowledge and experience to ensure you have the highest chance of a successful appeal. We will also fully represent you in any hearings/tribunals.
Request the Appeal Package
Related pages for your continued reading.
If a worker has been successful in their application, they may be able to apply for their partner or children to join them in the UK, provided that they can meet the requirements to support a dependent.
The UK's official departure from the EU has affected the employment rights of EU, EEA and Swiss nationals who entered the UK on or after the 1st of January 2021. They will now need to apply for permission to seek employment in the UK and may qualify for the Scale-up immigration route.
While there are plenty of similarities, Scale-up businesses mainly set themselves apart from start-ups due to their more established business plan. A Scale-up business will have seen significant growth and will have had time to develop a profitable business strategy and maintain solvency.