British Dual Nationality
Upon officially nationalizing your British citizenship you may also be able to retain your original citizenship and become a dual British citizen.
If you have any questions regarding dual nationality, you can contact our expert team of immigration lawyers to discuss any concerns you may have, or for some help navigating the application process. You can call us on 0333 305 9375, or contact us online seven days a week via our live chat.
What are the eligibility requirements for Dual Nationality?
Dual nationality, also called "dual citizenship" is when somebody is a citizen of two separate countries.
Obtaining dual citizenship can be a complex process, as every foreign country around the world has different laws around if they accept dual citizenship.
The British government permits people with UK citizenship to be a national of a different foreign country. So, someone who is a British citizen is not required by British law to renounce their British citizens. With dual nationality, this usually means people will have two passports.
While the British government permits their citizens to hold dual citizenship, the other country you are a citizen of has to also permit dual citizenship.
Candidates for British dual citizenship must meet the requirements, including being a British citizen and your original country. To be eligible to naturalize to a British citizen one has to:
Live in the UK for a minimum of 5 years
Hold settled status in the UK
Successfully pass the Life in the UK Test
Meet the English language requirement
Meet the good character requirement
The exact requirements will vary depending on your circumstances
Depending on the nationality laws of your original country, you might have to renounce your original citizenship in order to acquire British citizenship.
"I'm very happy with the standard of training received on the OISC Level 1 course, i passed my exam. Thank you!"
"My application was approved and a huge weight has been lifted from our shoulders this year "
"We used this service for the spouse visa extension application to assure that all the information was valid and correct."
Why is it a good idea to obtain dual citizenship?
Many people like to have dual citizenship for a wide variety of benefits. Firstly, you will be entitled to benefits as a British citizen and the benefits from your home country. This means you can travel, live, study and work freely between the two countries. There will be no immigration applications or other needs when moving between.
As a dual national with British nationality, you hold the same rights and benefits as anyone who was born in the UK.
This means you are permitted to do the following:
Live, work, and study in the UK without any restrictions
Apply for a British passport
Vote in UK elections
Stand for office
Access public benefits funds
You would also not be required to pay the immigration health care fund towards the NHS.
Holding dual citizenship comes with many benefits. However,  it's important to be aware that as a dual national, you may be subject to double taxation depending on your circumstance and you have to abide by the laws of both countries.
Which countries permit dual citizenship?
Every country has its own laws around dual citizenship.
Some countries that do permit dual citizenship with the UK are:
Australia
Canada
France
Greece
Ireland
Belgium
Israel
Switzerland
Italy
Pakistan
Philippines
Portugal
Sweden
United States
Which countries do not permit dual citizenship?
Not all countries permit dual citizenship.
These countries include:
China
India
Indonesia
Japan
Malaysia
Singapore
Thailand
United Arab Emirates
As such, if you are a national of one of these countries, you will not be permitted to hold multiple citizenship so if you wish to take on British citizenship, you will have to renounce your citizenship from your home country to secure your new nationality.
What is the application process for dual citizenship?
There is no "application" as such for obtaining dual citizenship.
If one wants to get dual citizenship, they have to first become an actual British citizen.
Ways to obtain British Citizenship are as follows:
You are a child born in the United Kingdom
By descent. You may be a British national if you were born in the UK after 1st January 1983, or if you were born outside the UK with at least one parent's nationality being British.
Married persons. As the spouse or civil partner of a UK citizen, you have to spend a minimum of 3 years in the UK as a settled person (by holding Indefinite Leave to Remain or EU Settled Status).
5-year route. After 5 years of residence in the UK, applicants are eligible for Indefinite Leave to Remain. After a year, as a settled person, you are permitted to submit a British citizenship application to process for British nationality. The same applies to EU and EEA citizens on the EU Settled Scheme.
Citizenship for "stateless" individuals – If you are considered "stateless" (not a national of any state) you may be eligible to become a British citizen. The British citizen application process will depend on the country where you were born.
Nationality for people who renounced it. If you renounce your British Citizenship, you may be allowed to resume your status as a British citizen.
The way to do that is as follows:
Ensure you meet the requirements, and are eligible for British citizenship
Apply for British citizenship, including submitting relevant documents and proof of eligibility
Pay the £1,330 application fee
Provide biometric information
You may be invited to an interview
Take and pass the 'Life in the United Kingdom' test (where applicable)
If your application is approved, you'll attend a British citizenship ceremony.
Following your British citizenship ceremony, you can return your biometric residence permit and apply for a British passport.
What is the Life in the United Kingdom test for British Citizenship?
You need to pass the Life in the UK Test.  The test asks 24 questions that pertain to United Kingdom laws and the UK legal system, employment, and other information about life in the UK.
The minimum mark required to pass is 75%.
You can do the test any time before you apply for citizenship and are permitted to do it as many times as necessary, but you will be required to pay for it every time.
You will not be required to take the Life in the UK Test if you have already passed it in the past, are under 18 years old or over 65 years old, or if you have a medical or physical condition that permits you from taking the test, which will need to be confirmed by a doctor's note.
What is the 'Good Character' requirement?
To meet the requirements of 'good character,' for British citizenship application, applicants must show that they do not have any severe or recent criminal record.
The Home office is the government body that reviews any criminal offences overseas and about any UK immigration-related issues.
The UK immigration laws will also take into account the positive contributions you may have made to society, too.
British citizenship ceremony
As per the British Nationality Act, applicants that are 18 years are older that have successful British citizenship applications, must participate in a Citizenship ceremony.
These ceremonies are to be scheduled within 3 months of the date you received an invitation from the Home Office. One guest is allowed to attend with you but these ceremonies are not open to the public.
You must bring with you your Home Office letter of invitation and written confirmation from the Register Office.
During the citizenship ceremony,  you will be asked to take an Oath of Allegiance and pledge of loyalty to the United Kingdom.
After this rite, you will receive your British nationality certificate and an information pack to learn more about your new rights and responsibilities as a UK citizen.
Once you have satisfied all the requirements for British Citizenship and gotten your certificate of Naturalization or British citizenship registration status at your citizenship ceremony, you can apply for a British passport.
With your passport, if it's permitted with your home country, you now hold dual nationality.
Can you hold triple citizenship?
The laws in England state that multiple citizenship also called triple citizenship, is permitted.
In fact, there is no limit to the number of nationalities you hold, according to UK law.
There are many countries, however, as mentioned above, that does not permit dual citizenship, essentially capping the number of citizenships one can hold.
Advice Package
Comprehensive immigration advice tailored to your circumstances and goals.
Application Package
Designed to make your visa application as smooth and stress-free as possible.

Fast Track Package
Premium application service that ensures your visa application is submitted to meet your deadline.
Appeal Package
Ensure you have the greatest chance of a successful appeal. We will represent you in any case.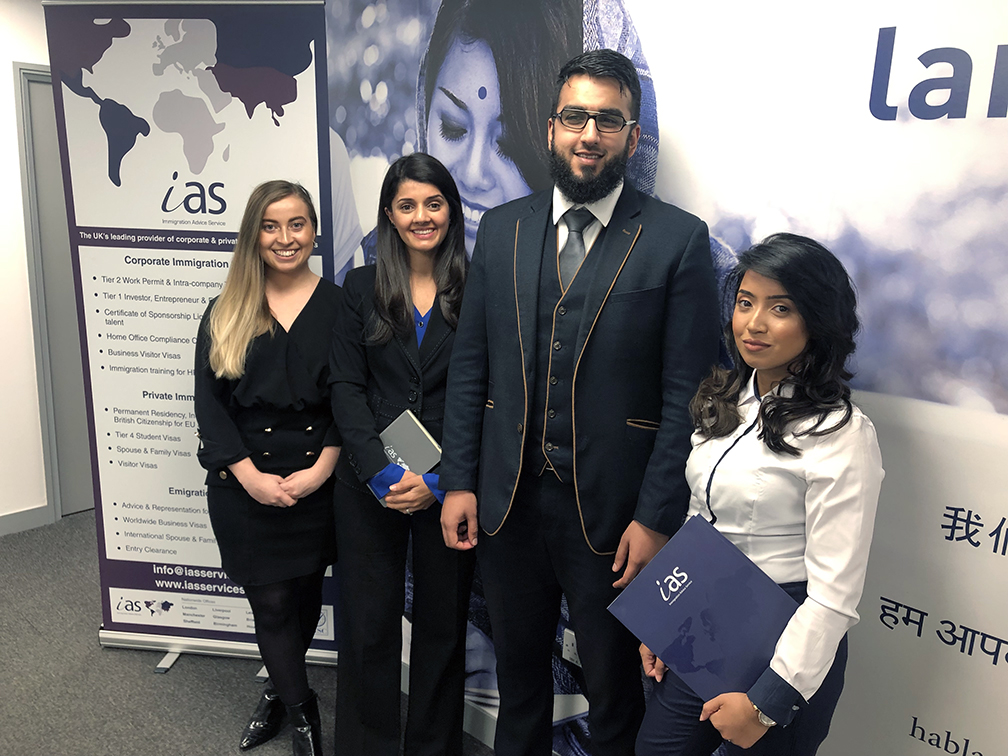 The Advice Package
During this untimed Advice Session with our professional immigration lawyers in London, you will receive our comprehensive advice, completely tailored to your needs and your situation.
Request the Advice Package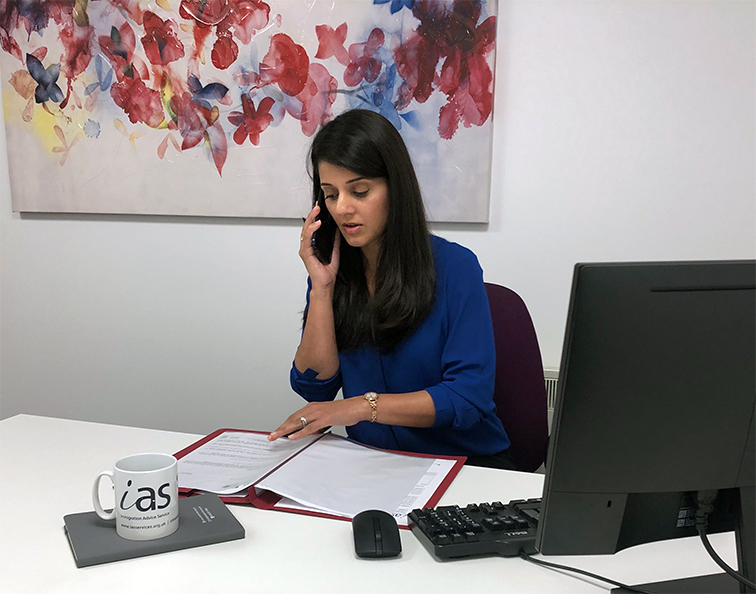 The Application Package
With our Application Package, your dedicated immigration lawyer will advise you on your application process and eligibility. Your caseworker will then complete and submit your forms to the Home Office on your behalf.
Request the Application Package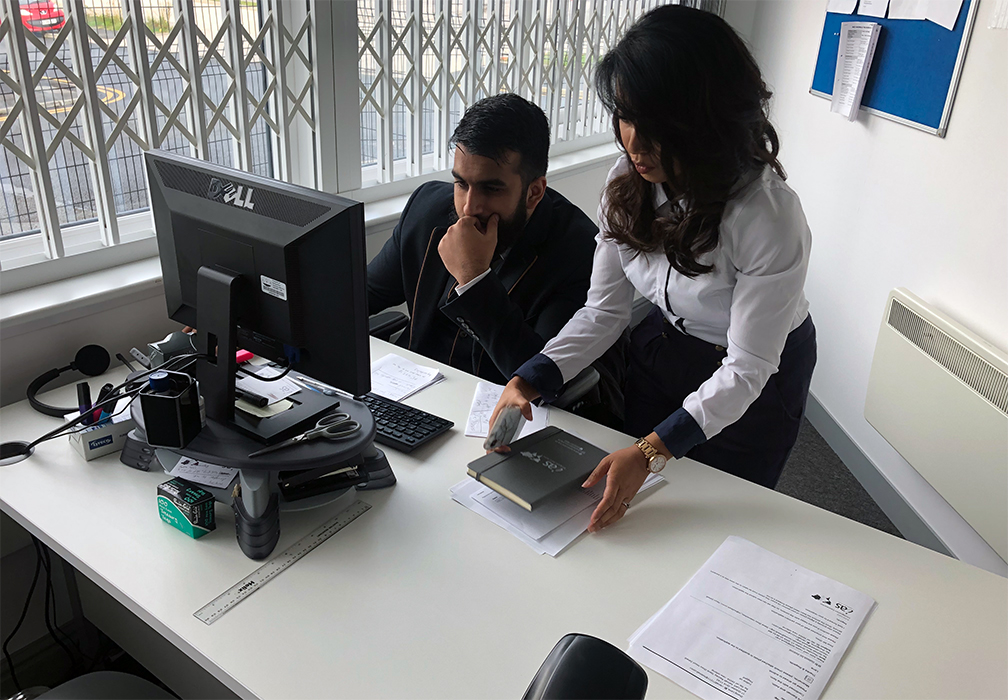 The Fast Track Package
Our Fast-Track Application Package is a premium service for those who need to submit their application in time with their deadlines. Your case will become a top priority for our lawyers and you will benefit from our highest-quality services.
Request the Fast Track Package
The Appeal Package
By choosing our Appeal Package, you can rely on our lawyers' legal knowledge and experience to ensure you have the highest chance of a successful appeal. We will also fully represent you in any hearings/tribunals.
Request the Appeal Package
Related pages for your continued reading.
Frequently Asked Questions
To get full British citizenship, it takes 6 months to get a decision. This can vary depending on the embassy
The UK permits dual citizenship, so holding a second or even third nationality with your British status is not an issue. The issue comes in if your country of origin does not permit dual nationality.
The most efficient way to know is to speak to our team of immigration lawyers, before starting the process.
It's possible, yes. This could happen if your application was not accurate and truthful or if there is a case of threat to national security, in which case the Home Secretary can remove citizenship.
It is also possible to renounce your British citizenship if you wish to take on citizenship from a second country that doesn't allow dual nationality. If you wish to renounce your British citizenship, you have to be 18 years or older and sound of mind.
The test can be very challenging. The questions discuss British history, culture, and lifestyle. There are 24 questions that need to be completed within the 45 minutes limit. The test requires 75% to pass. You are permitted to take it as many times as it takes to pass.
It depends if your home country permits you to hold dual nationality. As a child of a person born in England, you may be eligible to claim British citizenship.