UK Temporary Worker Visa
Non-British nationals who would like to work in the UK on a short-term basis may need to apply for a UK Temporary Worker Visa. Learn more about the requirements and different temporary work visa categories here.
If you have any questions regarding your application for a UK Temporary Worker visa, give one of our professional immigration lawyers a call today. Call us at 0333 305 9375 or leave us a message in the chat. We are here to help you online, in person, or over the phone.
What is the Temporary Worker Visa?
The UK Temporary Worker Visa (formerly the Tier 5 Worker Visa) is a work visa that allows U.S. Citizens to work in the UK for a set period of time. You are eligible to apply for this UK if you have an offer for a temporary job in the UK.
It should be noted that there are several different temporary worker categories under this UK visa. Each category has its own eligibility criteria and requirements. However, all visa applicants must have received a job offer from a UK employer who holds a valid Sponsor Lincece for the hire of temporary workers who are from outside the UK.
The types of temporary worker visas are as follows:
Charity Worker Visa
Creative and Sporting Visa
Government Authorised Exchange Visa
International Agreement Visa
Religious Worker Visa
Seasonal Worker Visa
Youth Mobility Scheme Visa
"I'm very happy with the standard of training received on the OISC Level 1 course, i passed my exam. Thank you!"
"My application was approved and a huge weight has been lifted from our shoulders this year "
"We used this service for the spouse visa extension application to assure that all the information was valid and correct."
Creative Worker Visa and International Sportsperson Visa
The Creative Worker Visa and International Sportsperson Visas are both temporary UK visas that are available to U.S. citizens. The International Sportsperson Visa is available for highly-skilled sportspeople who are internationally recognized as being at the highest level in their respective sport.
Creative Worker Visas are available to foreign nationals who work in the creative industry. This visa is open to dancers, actors, models, those who work on film crews, and musicians. This visa is only open if the role they are performing can not be done by a domestic worker in the UK.
This is a visa that the government of the UK has set up specifically for those who want to travel to the UK to live or work there for research, fellowship/ exchange program, or the Overseas Government Language Programme.
You must have a sponsorship, an excellent credit rating, and must have a good health history. This visa requires you to prove that you will not be a drain on public services and that you can financially support yourself.
International Agreement Worker Visa  
The International Agreement Worker Visa is a longer-stay work visa. This visa can be obtained for more extended periods and offers you the option to transfer to another category later.
You only qualify for this visa if your work is covered by a treaty or international law such as proving a service under contract as a contractual service supplier or any roles where the individual will be working for a foreign government. This visa is issued to those who have been offered employment in the UK, and they must also be able to support themselves with funds that they will bring with them or receive from their employer.
If you're thinking about applying for the International Agreement Worker visa, there are a few things that you should be aware of beforehand. You'll have to have at least £1,270 to support yourself whilst you are in the UK, which you can prove using your most recent bank statements.
Also, if you are already living or have lived in England or Wales in the last three years, it may affect your eligibility – so make sure that's also something to consider before making your decision!
Charity Worker Visa
The Charity Worker Visa is an Immigration path for U.S. Citizens to work with charities and non-profit organizations in the UK. The visa typically takes around three months to process, and applicants are usually required to submit a bond to cover the cost of remittances back home.
The Charity Worker visa requires a high level of time commitment and professionalism in your work to be granted. To be given a visa to work for a charity in the UK, you will need to be able to prove that you have spent over 250 days in the UK or more than two decades volunteering within that charity.
The Charity Worker visa can be used for work in any area such as youth work, international aid, social enterprise, or education. To qualify for this visa, you will need to have a criminal record check and an offer from the charity you intend to work for in the UK.
Religious Worker Visa
One of the UK Government's main focuses when introducing the Temporary Worker Visa was to provide a visa that would allow U.S. citizens to work in the UK, particularly those who work on religious premises.
A religious worker visa is available for those involved in spiritual, social, cultural, educational, or charitable activities that benefit their religion, community, school, or charity. This visa provides you with the right to stay in the UK for up to 24 months. You will be able to work and live in the UK on a non-traveler basis.
To qualify for a temporary work visa, you have to meet certain criteria, such as working according to the religious beliefs of the faith that you work with, such as teaching at a Sunday School. You also need to be able to prove that you can work in the UK.
Seasonal Worker Visa
As the name suggests, a seasonal worker visa allows you to come to the UK to do farm work. If you have been to the UK before and intend to visit again during the winter months, you can apply for a seasonal worker visa. You will need to pass a medical exam and pay the required fee to obtain one. The seasonal worker visa also provides you with the chance to stay in the UK for up to 6 months.
If you live in the United States, the Seasonal Worker Visa may be for you. However, this visa does not allow you to take advantage of the UK's working holiday visa rules. You must work at approved sites and may also work part-time in a self-contained employment center.
Youth Mobility Scheme
The Youth Mobility Visa was created to help immigrants who would otherwise not have access to jobs that would be suitable for them. It also has several optional conditions that you can meet to be considered for the visa, including English language proficiency tests, a working experience requirement, and security clearance.
An Immigration Officer will be checking your age, financial status, and where you are coming from when deciding whether to grant you a Youth Mobility Visa. Under this Visa you can:
Take a class (A certificate from the Academic Technology Approval Scheme may be required for some courses)
Work in diverse fields
Be self-employed or set up a business provided you don't employ people to acquire equipment worth more than £5,000
Eligibility requirements for Temporary Workers
To apply for a UK Temporary Visa, you must have a job offer from an employer that can hire foreign workers. You can get a temporary visa for a variety of roles.
The type of role you will be performing in the UK will determine which visa category you would qualify for. A 40-point requirement applies to four of the sub-categories. This includes a sponsor, a valid Sponsorship Certificate, and evidence that maintenance funds are adequate. Youth Mobility Scheme applicants do not require a job offer to be granted entry clearance. Youth Mobility Visa applications are not exclusively for employment purposes.
Sponsorship certificates contain information about your employer and your job and unique reference numbers. They aren't actual certificates. You will receive your sponsorship certificate from your UK employer. You will also be provided with the critical information on your certificate, such as work hours. The United Kingdom government must authorize your sponsor to provide sponsorship certificates.
If you plan to live in the UK, you must have a bank account with at least £1,270. Moreover, the money must have been available for 28 consecutive days before you can apply. The 28th day must occur within 31 days of your application.
When applying, you will need to show financial proof, except if:
You have a valid visa and have lived in the UK for at least one year
You can be paid up to £1,270 in your first month as an employee in the UK
You'll also need to provide proof that your children and partner can make ends meet whilst in the UK if you plan to bring family members with you.
How to apply for a Temporary Worker Visa
You must apply for one of the visa types under this category to get a UK Temporary Work Visa. Types of Temporary Work Visas define what kind of work you are allowed to do on them.
You must first complete the online visa application form to apply for the UK Temporary Worker Visa. You can access the form by visiting the UK government website.
There will be several questions about you, including your name and surname, date of birth, and place of residence. Additionally, you may be asked about past trips to the UK and other places. The reason you're applying for a visa will be of significant importance as well.
In addition, you must pay the health surcharge and the visa fee. Those applying for a Seasonal Worker Visa in the UK are not required to pay health surcharges.
The last step in your application process will be finding the UK Visa Application Center, having your fingerprints photographed, and submitting the form. Documents required in the application include photos, a valid passport, a certificate of sponsorship, biometric information, and medical test results.
A Temporary Work Visa application must be submitted three months before you are scheduled to begin working. You can consult your sponsorship certificate for this information.
Advice Package
Comprehensive immigration advice tailored to your circumstances and goals.
Application Package
Designed to make your visa application as smooth and stress-free as possible.

Fast Track Package
Premium application service that ensures your visa application is submitted to meet your deadline.
Appeal Package
Ensure you have the greatest chance of a successful appeal. We will represent you in any case.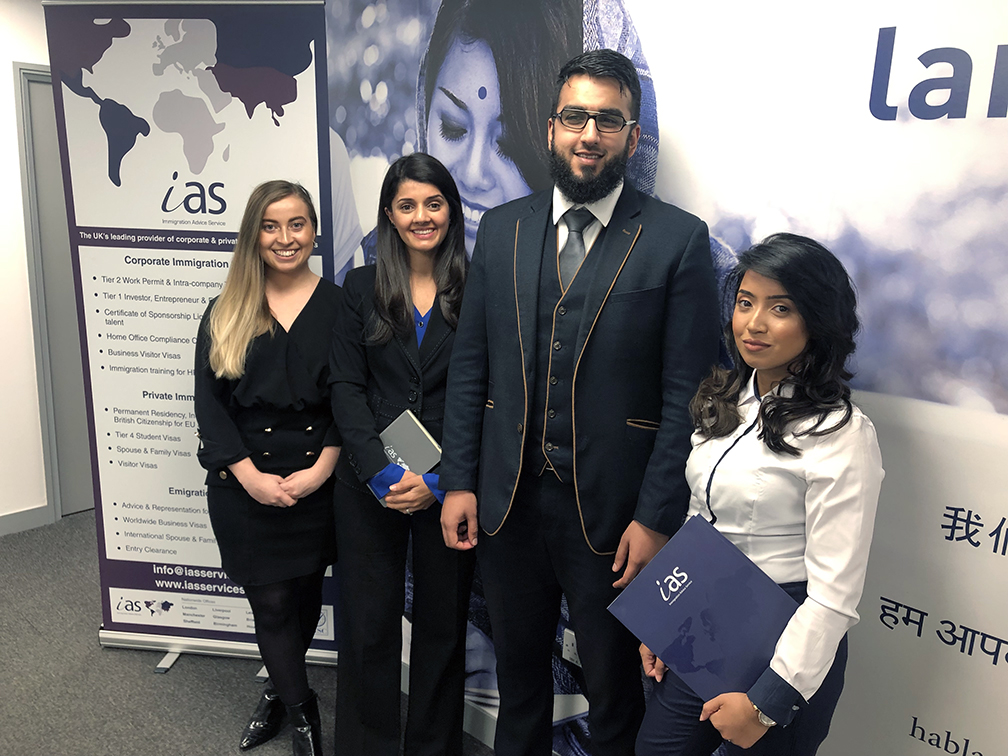 The Advice Package
During this untimed Advice Session with our professional immigration lawyers in London, you will receive our comprehensive advice, completely tailored to your needs and your situation.
Request the Advice Package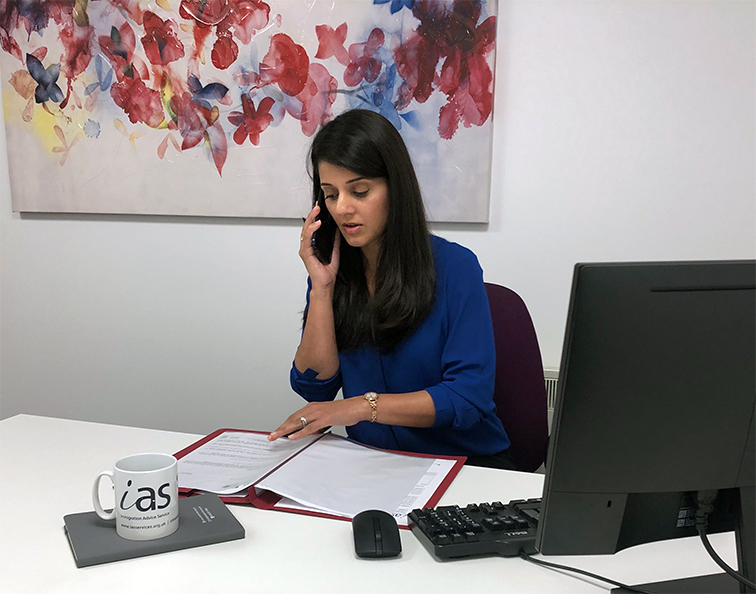 The Application Package
With our Application Package, your dedicated immigration lawyer will advise you on your application process and eligibility. Your caseworker will then complete and submit your forms to the Home Office on your behalf.
Request the Application Package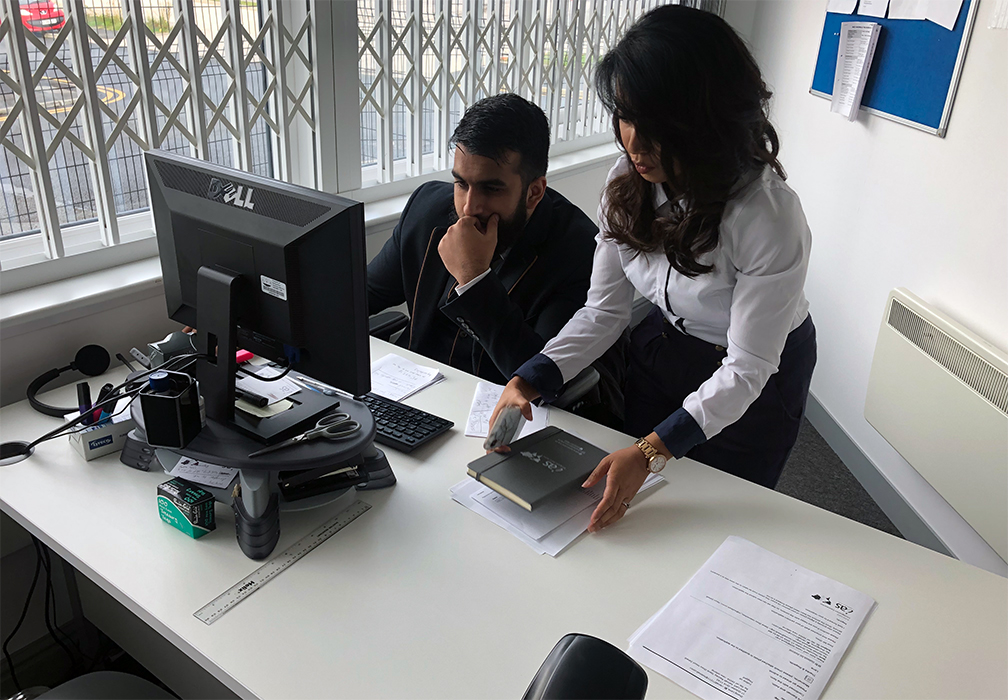 The Fast Track Package
Our Fast-Track Application Package is a premium service for those who need to submit their application in time with their deadlines. Your case will become a top priority for our lawyers and you will benefit from our highest-quality services.
Request the Fast Track Package
The Appeal Package
By choosing our Appeal Package, you can rely on our lawyers' legal knowledge and experience to ensure you have the highest chance of a successful appeal. We will also fully represent you in any hearings/tribunals.
Request the Appeal Package
Related pages for your continued reading.
Frequently Asked Questions
Aside from expenses related to document retrieval, all applicants must pay the UK Temporary Visa application fee of £244.
Most visa applications are processed within 8 weeks. However, if your application is missing required documents or needs special attention, the processing time will likely take longer.
Those who are in the UK under the UK Temporary Worker Visa are not allowed to take a permanent job or work in a second job that is not described in their Certificate of Sponsorship Licence. Furthermore, all Temporary Worker visa holders are not eligible to receive public funds.