Immigrating to Ireland from Canada
Moving to Ireland is the dream of many. Ireland has a high standard of life, prosperous job markets, a good healthcare program, and a top-notch educational system.
For advice and assistance with your visa application, contact Total Law today at +1 844 290 6312 or use the online contact form to get in touch.
Migrate from Canada to Ireland
Migrating to Ireland implies that you will travel and remain in Ireland for longer than three months and, consequently, seek a permanent residence permit or citizenship. If you are migrating from Canada to Ireland, you must apply for a Long Stay 'D' visa.
This visa allows you to remain in Ireland for longer than 90 days to study, work or join your family members. If you wish to stay permanently in Ireland, you can apply for an Irish Residence Permit. When migrating to Ireland, there are extensive and complex requirements that each visa route has; hence, it is important that you carefully study each visa migration route for a successful application.
If you are thinking of only visiting Ireland for a bit, you may not need a visa because Canadian citizens can visit Ireland visa-free for up to 90 days; they may need to get preclearance, though. If you are a Canadian resident and not a citizen, you may obtain an Irish Short Stay visa to visit the country.
"I'm very happy with the standard of training received on the OISC Level 1 course, i passed my exam. Thank you!"
"My application was approved and a huge weight has been lifted from our shoulders this year "
"We used this service for the spouse visa extension application to assure that all the information was valid and correct."
How to Migrate From Canada to Ireland?
There are different ways you can move from Canada to Ireland. The common ways of migrating to Ireland from Canada are through study and work. Depending on the route you want to take, there are requirements you must meet and steps you must take before migrating to Ireland. As a Canadian citizen, you can migrate to Ireland through the following routes:
To successfully obtain entrance clearance into Ireland and to be able to lawfully live in the country, you must meet the specific requirements for each visa route.
The eligibility decision is made on a case-by-case basis; nonetheless, to be considered for one of the visas mentioned above, you must typically provide documentation of your sponsor or endorsement and meet a minimum requirement for income or savings.
This is done to meet the immigration requirements of the Department of Justice and Equality. This process also applies to citizens of Ireland moving to Ireland, you won't be permitted admission into Ireland without its prior authorization.
Study Visa
If you plan on migrating to Ireland, studying is a very common immigration route used by many.
To study in Ireland for a course that lasts more than three months, you must meet the eligibility requirements.
You must have been enrolled in and paid the required fee for a full-time course on the official interim list of eligible programs, which includes Ph.D. Students, higher national diplomas, postgraduates, undergraduates, and English language students.
Required Documentation Needed for a Study Visa
You must be able to provide the following documents to prove that you are enrolled in the course of full-time education. These include:
Your Letter of Acceptance
Details of your chosen course
Evidence of any past exam results and/or qualifications
Proof of English (or Irish) speaking ability to suit your course needs
Proof that you can financially support yourself in Ireland without relying on public funds or employment
Medical insurance
A consent document from both parents or two legal guardians
Proof of where you plan on living during your course- proof of accommodation.
The strict regulations that apply to your finances and health insurance depend on your course, your preferred educational organization, and any funding you may receive.
The length of your course and the stamp the Irish immigration officer issues you upon admission determine how long your study visa will be valid. Typically, you will receive a Stamp 2 that is valid for the entire duration of your chosen course.
Upon registration with the Garda National Immigration Bureau(GNIB) students receive their permission to stay in the country, which will contain a stamp reflecting this allowance. Others might be eligible for a Stamp 2A, only provided if you enroll in just one semester of study in Ireland. All non-Irish nationals, who are not citizens of the EU/EEA or Switzerland are required to register in person with the Irish Immigration Service after arrival in Ireland and after completing registration with the university.
Join Family Visa
The immigration route under the family member visa allows you to travel and live permanently with your spouse or parent in Ireland. Under this visa migrating route, you can apply as a de-facto partner, dependent child, spouse, or civil partner.
Whether your sponsor is Irish-born or not, if you want to join your spouse, partner, or any other family members in Ireland for longer than three months, you require a "Join Family" Long Stay D Visa.
The responsibility for satisfying the Irish immigration officer at the border still rests with you as the foreign family member, even though you need a sponsor to effectively and legally migrate into the State. The only exemption to this rule is if you are an EEA citizen, in which case moving to Ireland is not subject to visa requirements.
Required Documentation Needed for a Join Family Visa
There are certain documents you need to submit to support your visa application process. These key documents include:
A written document outlining your reasons and intentions for moving to Ireland
Extensive details of your sponsor and any other family members in the State
Details of any other family members within the EU
A copy of your sponsor's Irish citizenship, passport, and residency (or proof of settlement and residency rights such as an Employment Permit)
Documented proof that the relationship with your family member is pre-existing, which varies depending on whether you are applying as a spouse, de facto partner, child, or adult dependent (otherwise known as the 'genuine relationship test')
Copies of bank statements within the past six months from the applicant and the sponsor. The proof must demonstrate how much income the applicant and/or sponsor will earn or is already earning while in the State.
Minister of Religion Visa
Ireland has developed into a popular center for religious activity and has been home to numerous religious communities. If you can meet the Minister of Religion Visa requirements, the State is always willing to accept you into its rank.
You must already be qualified, ordained, or a professional religious person to qualify and join a faith community or a religious body in Ireland. Under the Long Stay "D" Category, you may be allowed to stay in Ireland for up to 3 years, but not less than three months.
With a Minister of Religion Visa, you are allowed to conduct spatial worship and/or ceremonies, provide pastoral care via preaching, conduct religious classes and teachings, including supervising prayer meetings, provide spiritual leadership, conduct pastoral visitation, and provide administrative support to a religious institution, order or church, be a member of a religious community whose members take public vows of poverty, chastity, and obedience.
You must be older than 18 years and must have three years of prior experience in the position in addition to being sponsored by an appropriate religious organization or faith community to come and work in Ireland. A Garda Sochána (the Republic of Ireland's police force) will subject you to further screening to work with children and other vulnerable persons.
Required Documentation Needed for a Minister of Religion Visa
There are certain requirements you need to meet to be eligible for a minister of religion visa; they are:
A letter from your sponsor stating details of your job role
A full-color copy of your current passport and all previous passports
Proof that the sponsoring organization within Ireland financially supports you
Your bank statements over the last six months
Audited accounts of the sponsor over the last six months
Evidence of educational qualifications
Evidence of at least three years of experience as a Minister of Religion
Police Clearance Certificate
Evidence of medical/travel insurance for you and any permitted family members
Details regarding previous visa refusals or deportations, if applicable.
Long Stay Volunteer Visa
A long-stay volunteer visa allows you to volunteer in Ireland for more than three months and up to 2 years with an eligible organization. With the long stay volunteer visa, you can work under any of the following sectors:
Arts, heritage, and culture
Youth services
Religious and faith services
Health support services
Sport and physical recreation
Welfare and work for the community
A non-governmental organization or a not-for-profit charitable organization listed on the Charities Regulator's Public Register of Charities can sponsor your volunteer work. You can also receive an invitation from a Sporting Ireland-approved sports organization.
Required Documentation Needed for a Long Stay Volunteer Visa
There are supporting documents you need to submit to be eligible for this visa. They include:
Sponsorship letter from the Irish organization sponsoring you
Current international passport and all other previous passports
Online application form
Signed declaration
Two passport-size photographs
Evidence of fees payment
Your full bank statement for the past six months
Your sponsor's bank statement for the past six months
Documents to prove that you have the qualifications to fill the volunteering role.
Police clearance certificate from your resident country that's not more than three months old. Also, you can provide a clearance certificate from any other country you've resided in for the last three years.
Documents to prove that you're qualified to work with children and vulnerable adults if your work requires them.
Proof of medical and travel insurance
Documentations of previous visa refusals or deportation history, if any.
Employment Visas
An employment visa allows a foreign national to travel and work in Ireland. As a foreign national seeking to work in Ireland, obtaining a work visa can be complicated and demanding. First, you may need an employment permit.
The Department of Jobs, Enterprise, and Innovation must issue you an employment permit if you are a foreign national and want to work in Ireland (DJEI). Under this route, you can apply for permits, depending on your job status. These permits are:
The General Employment Permit
The Dependent/Partner/Spouse Employment Permit
Reactivation Employment Permit
Contract for Services and Employment Permit
Intra-Company Transfer Employment Permit
Exchange Agreement Employment Permit
Sports and Cultural Employment Permit
Required Documentation Needed for an Employment Visa
There are eligibility criteria you must meet to be eligible for the employment visa. The general requirements to be successful for this visa means you will have to submit:
Evidence of your employment contract
A recent bank statement detailing the last six months
Two color recent passport-sized photographs
Your current valid passport and a full copy of all previous passports
A signed letter of application including your personal and contact details
Your Employment Permit as granted by the Department of Jobs, Enterprise & Innovation
A letter from your employer in Ireland detailing the job you will undertake, the salary you are due to be paid, and whether they will be providing accommodation for you
Evidence of your qualifications and previous work experience
Evidence of medical/travel insurance
Details of any previous visa refusals
Recent statements from the last six months with evidence of sufficient funds to cover your costs.
However, this visa is often considered one of the trickiest and most complex routes to enter Ireland. It is important that you avoid spelling mistake information and follow the guidelines strictly for a successful visa application.
It is hoped that the format and content of the ideas provided here about moving to and living in Ireland will be helpful to research moves to Northern Ireland and other destinations, as well.
How can Total Law help?
Total Law's excellent immigration lawyers are vastly experienced in dealing with migration from Canada to Ireland application process and provide travel advice and support to make your application process smooth.
Our professional immigration lawyers will help you determine that you meet the eligibility criteria and will advise you detailedly on which supporting documentation you should have when moving to a foreign country. In addition, years of experience with this process have made us aware of the common mistakes that applicant make that causes application refusal. Therefore, we will help you avoid these errors to ensure that your application is consistent and readily accepted.
If you've had a previous refusal, Total Law can help you file an appeal or walk you through the re-application process to ensure you get accepted. So contact us today at +1 844 290 6312 to start your journey towards a successful UK citizenship application.
Advice Package
Comprehensive immigration advice tailored to your circumstances and goals.
Application Package
Designed to make your visa application as smooth and stress-free as possible.

Fast Track Package
Premium application service that ensures your visa application is submitted to meet your deadline.
Appeal Package
Ensure you have the greatest chance of a successful appeal. We will represent you in any case.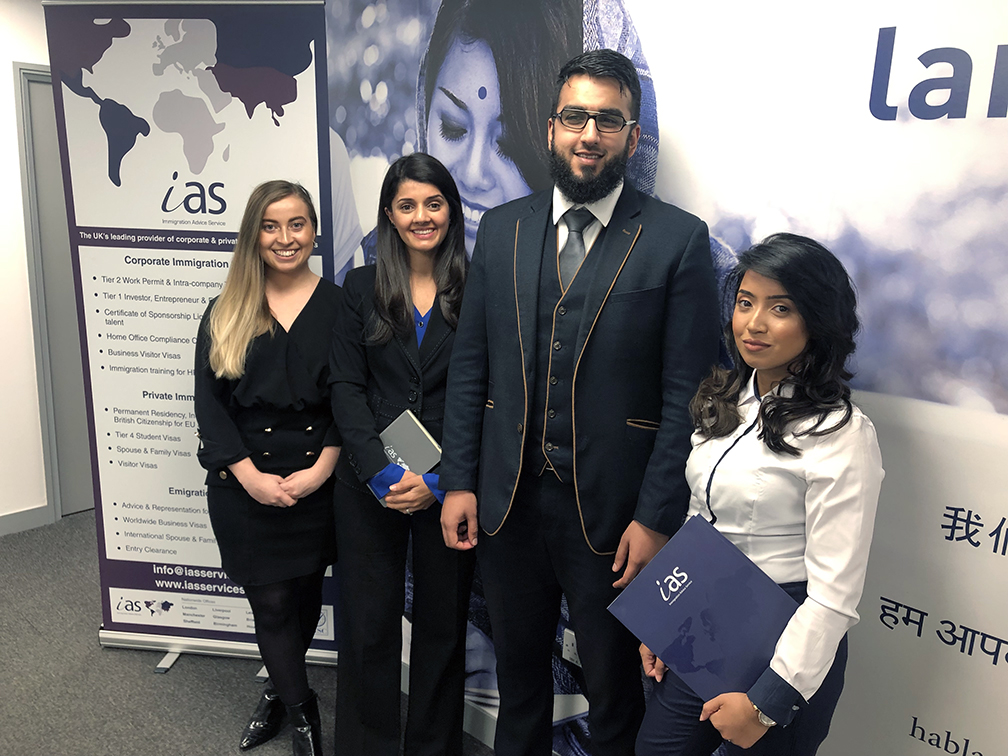 The Advice Package
During this untimed Advice Session with our professional immigration lawyers in London, you will receive our comprehensive advice, completely tailored to your needs and your situation.
Request the Advice Package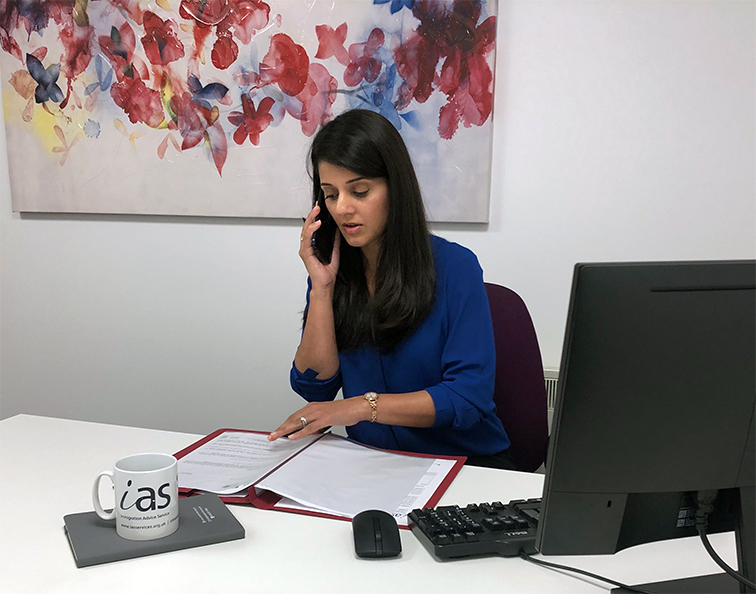 The Application Package
With our Application Package, your dedicated immigration lawyer will advise you on your application process and eligibility. Your caseworker will then complete and submit your forms to the Home Office on your behalf.
Request the Application Package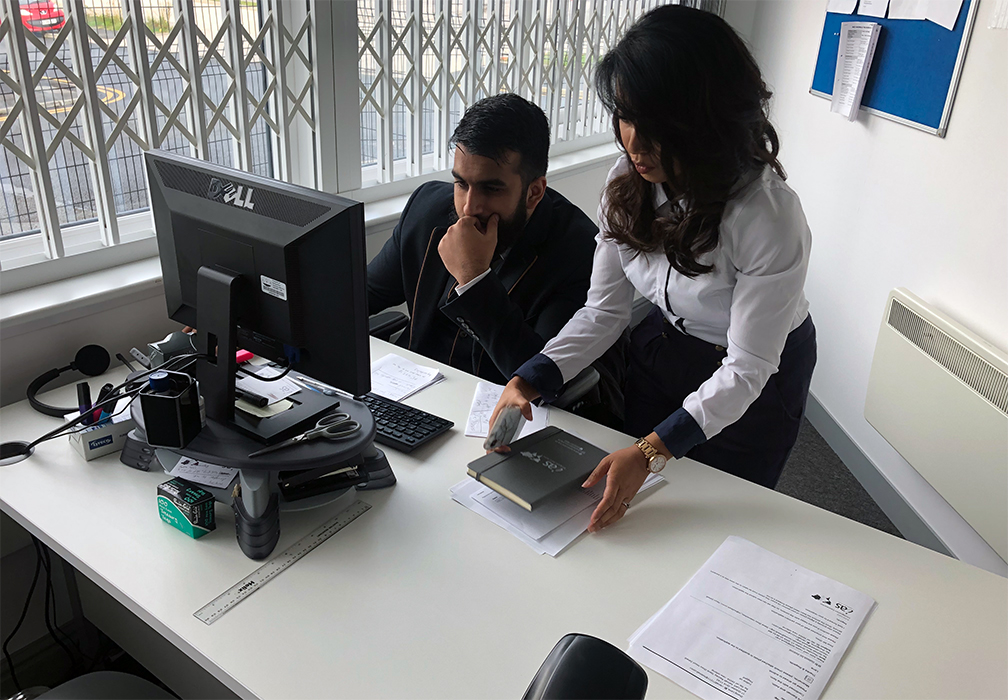 The Fast Track Package
Our Fast-Track Application Package is a premium service for those who need to submit their application in time with their deadlines. Your case will become a top priority for our lawyers and you will benefit from our highest-quality services.
Request the Fast Track Package
The Appeal Package
By choosing our Appeal Package, you can rely on our lawyers' legal knowledge and experience to ensure you have the highest chance of a successful appeal. We will also fully represent you in any hearings/tribunals.
Request the Appeal Package
Related pages for your continued reading.
Frequently Asked Questions
There are fees associated with every single visa category and sub-route. Many come with additional, unforeseen costs, such as the $300 registration charge for your mandatory Irish residence permit after 90 days and any private health insurance you purchase that must be submitted with your visa application.
Students need €7,000 as savings in their bank account to be eligible for a study visa, while the cost of an employment permit might reach €1,500. Fees are often higher for all types of visas if you want to bring a dependent along, whether a child or an adult.
However, the following are the general guidelines:
A single journey visa costs €60 and will allow you to enter the State for a maximum of 90 days.
A multi-journey visa costs €100 and will allow you to enter Ireland multiple times for a maximum of five years.
A transit visa costs €25.
However, payment is accepted in the following forms: Canadian bank draft, money order, or certified cheque which is payable to the Embassy of Ireland in Canadian Dollars. Euro and personal cheques are not accepted.
There are no refunds for any applications submitted to the Irish Embassy. If your visa application is rejected, The Department of Business, Enterprise, and Innovation may, under certain conditions, be able to refund your Employment Permit fee.