Immigrating to Canada from the US
Living in Canada is a dream for many US citizens. If you are interested in moving to Canada and taking advantage of one of the many opportunities available, find out whether you can qualify.
Speak to Total Law about your case to get expert help from experienced immigration lawyers.
Phone +1 844 290 6312 or use the online contact form to get in touch.
Checklist for immigrating to Canada from the US
If you have made the decision to immigrate to Canada, you should be aware that there is a lot of administration and paperwork involved in the process.
Questions to consider before immigrating to Canada:
Do you intend to work there?
Are you able to provide proof of your equivalent educational qualifications?
Do you understand your responsibilities as a Canadian immigrant?
Do you have the required level of English or French language skills?
Are you able to provide documentary evidence of your eligibility?
Do you meet the minimum financial threshold?
Have you chosen where you want to live?
It is important to explore all your options before making an immigration application which can be expensive and time-consuming.
An easy way to do this is to use the Canadian government's immigration checker.
Although close neighbours, the United States and Canada have very different immigration systems with clear requirements for those who wish to move north of the border.
Canada is a highly popular country with immigrants and the government has a pro-immigration policy. Between 2019 and 2020, approximately 284,000 immigrants arrived in the country.
Speak to our immigration advisors for immediate support and advice on your situation. We are on hand to assist you with all your immigration needs.
Phone +1 844 290 6312 or use the online contact form to get in touch.
"I'm very happy with the standard of training received on the OISC Level 1 course, i passed my exam. Thank you!"
"My application was approved and a huge weight has been lifted from our shoulders this year "
"We used this service for the spouse visa extension application to assure that all the information was valid and correct."
Which immigration program should I choose?
There are a number of available immigration routes available for immigrants to Canada from the United States.
Some of the most popular routes are:
The best visa for you will be one which is most appropriate to your circumstances.
Below are some of the most common visa types for US citizens immigrating to Canada.
Canadian Family Visas
Family Sponsorship for US Citizens: There are a number of family visas available to eligible US citizens who wish to come to Canada to join a family member.
Spousal Sponsorship: As with the majority of family sponsorship routes, it is possible for a Canadian citizen's overseas spouse to join them. However, unlike the USA, it is also possible for an unmarried partner (de facto spouse, or common law partner) to join their partner in Canada.
To be eligible to join your common-law partner in Canada, you must prove that you meet the legal definition of common-law status. This typically means having cohabited for at least one year and lived in a committed relationship.
It is likely that you and your partner will be required to attend a sponsorship interview for the purposes of demonstrating the genuineness of the relationship.
Child Sponsorship: If you meet the eligibility criteria, you may be able to sponsor your spouse, partner, or dependent child.
You must prove that you can financially support your child and ensure they do no need social assistance from the government.
Additionally, you should ensure the following apply to your situation:
You are aged over 18 years old
You are a Canadian citizen, permanent resident, or registered under the Canadian Indian Act
You are not in receipt of social assistance (except for reasons related to a disability)
You can financially support the child you want to sponsor for a period of time (a promise of undertaking)
Canadian Work Visas
Federal Skilled Worker​ Program: This program has been designed for individuals who plan to immigrate to Canada on a permanent basis.
Applicants may apply through the Express Entry system if they meet the eligibility criteria. These include:
Relevant skilled work experience
English or French language ability
Relevant educational background/qualification
Proof of sufficient financial resources
Admissible under Canadian immigration law
Canadian Experience Class: The purpose of this program is to enable skilled workers with work experience from Canada who want to become permanent residents of the country.
Some requirements include:
The appropriate level of English or French language skills in reading, writing, speaking and listening depending on the type of job you wish to undertake
A minimum of 12 months of full-time, paid work experience in Canada in the previous three years
Skilled work experience may refer to managerial, professional, or technical jobs and skilled trades
You plan to live in a province or territory other than Quebec
Canadian Express Entry: American citizens can access this system as part of their application for permanent residence in Canada.
The purpose of the points-based system is to give an approximation of the likelihood of an applicant receiving a successful decision on their application.
The Express Entry program can be used by applicants to the Federal Skilled Worker, Federal Skilled Trades, Canadian Experience Class, or Provincial Nomination Program.
Federal Skilled Trades Program: Applicants to this program must demonstrate that they have eligible experience in the occupation under which they are applying.
Even if you are an American citizen, you will need to pass a test to prove that your English language skills are at an acceptable level.
You can improve your score if you have relevant experience or qualifications (either obtained in Canada or an equivalent one in another country).
Canada is the second-largest country in the world, with ten provinces and three territories. There is a wide variety of choices when it comes to where you want to settle in Canada. The regions include:
Alberta
British Columbia
Manitoba
New Brunswick
Newfoundland and Labrador
Northwest Territories
Nova Scotia
Nunavut
Ontario
Prince Edward Island
Quebec
Saskatchewan
Yukon
Each province and territory has its own pathway to immigrate there and settle on a permanent basis, based on the needs of each region.
You must apply directly to the region as there is no centralized system.
How to apply to a PNP Program
There is no single set of eligibility criteria for the provincial nominee programs. The aim of the PNP is to contribute to the economic strategy of the region and they are interested in attracting skilled international workers who wish to settle there.
Guide to applying to a PNP:
Find the best program for you based on your circumstances and where you want to settle
Submit your application to your chosen PNP
Receive a provincial nomination certificate
Apply for permanent residence on the Canadian federal website
Many of the programs use the Express Entry system, but some use paper-based application methods. This means you must adhere with the instructions of the program.
Quebec Immigration Programs
Quebec has a number of its own immigration programs, including the following:
Certificat de selection du Quebec (CSQ)
Quebec Skilled Worker Program (QSW)
Quebec Experience Program (PEQ)
Quebec Investor Program
Quebec Entrepreneur Program
Quebec Self-Employed Program
Canadian Business Visas
Like the US, Canada has a number of Business Visas that enable individuals to move there in order to invest in a business or the economy.
These visa options are outlined below.
The Start-Up Visa is for eligible individuals who wish to start a business in Canada. Applicants must meet a set of criteria to qualify for this visa.
The requirements include:
Your business must obtain the commitment of a designated organization (letter of support) affirming that they are willing to invest and support the business, e.g.:

Venture capital businesses
Angel investors
Business incubators

All visa applicants (up to five may apply as owners) must hold 10% of the voting rights attached to shares of the business.
The applicants must hold more than 50% of the voting rights attached to all outstanding shares of the business.
(When you receive permanent residence), you must ensure that you play an active role in the management of the business while living in Canada.
The primary operations of the business take place in Canada.
The business is incorporated in Canada.
You meet the Canadian Language Benchmark Level 5 in English or French.
You have sufficient funds to support yourself in Canada.
Entrepreneur/ Investor Programs
The Canada-wide investor program was wound down in 2014 and replaced by each province's own entrepreneur and investor program with their own requirements and conditions.
Below are some links to some of the largest programs:
Manitoba Entrepreneur and Investor Pathway
Other ways to immigrate to Canada from the US
There are additional routes to immigrate from the US to Canada. One of these routes is the North American Free Trade Agreement.
This has since been replaced by the United States-Mexico-Canada Agreement (USMCA).
The purpose of the agreement is to make trade easier between the United States, Mexico, and Canada.
It allows for the temporary and reciprocal entry of citizens of each of the three countries to undertake short-term work.
Some of the NAFTA/USMCA programs include:
Additionally, depending on your circumstances, you may be eligible for one of the following routes:
Atlantic Immigration Pilot: This route is for individuals who have graduated from an educational institute or are working in New Brunswick, Prince Edward Island, Nova Scotia, or Newfoundland and Labrador
Caregivers: You may be eligible to immigrate if you intend to provide care for children, the elderly, or those with special medical needs
Self-employed: Some self-employed individuals in cultural or athletic fields may be able to immigrate to Canada
Rural and Northern Immigration Pilot: This pilot route is for individuals who can support local economies of smaller areas
Agri-Food Pilot: Some overseas individuals may be eligible to work in certain agri-food industries and roles
Health-care workers permanent residence pathway: This is for people with refugee status working in the health-care sector during the COVID-19 pandemic
Temporary resident to permanent resident pathway: A limited-time pathway for some temporary workers in Canada and their families
Permanent residence pathways for Hong Kong residents: Pathways to permanent residence for citizens of Hong Kong living in Canada
Refugees: Individuals qualifying as refugees
Advice Package
Comprehensive immigration advice tailored to your circumstances and goals.
Application Package
Designed to make your visa application as smooth and stress-free as possible.

Fast Track Package
Premium application service that ensures your visa application is submitted to meet your deadline.
Appeal Package
Ensure you have the greatest chance of a successful appeal. We will represent you in any case.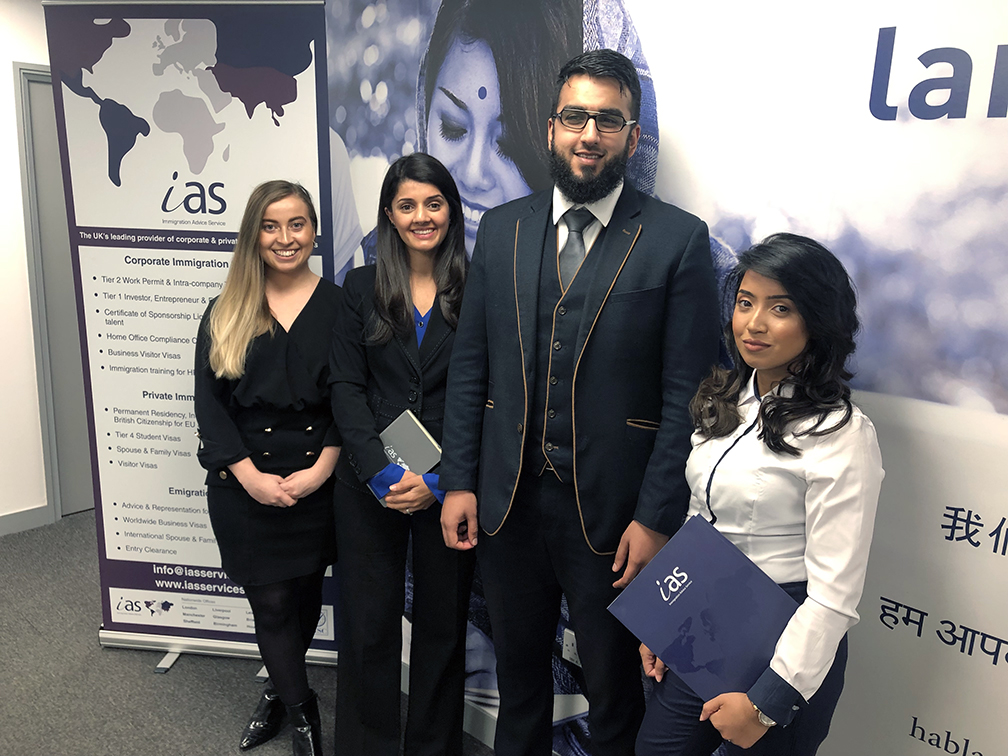 The Advice Package
During this untimed Advice Session with our professional immigration lawyers in London, you will receive our comprehensive advice, completely tailored to your needs and your situation.
Request the Advice Package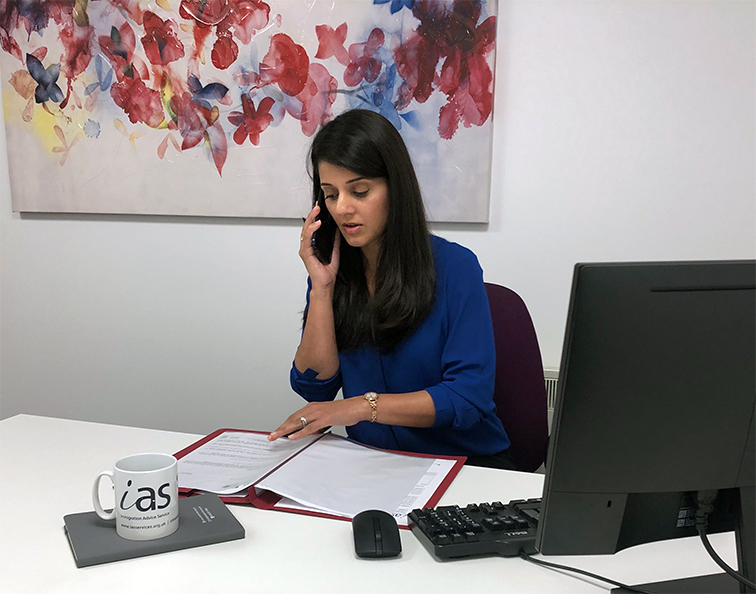 The Application Package
With our Application Package, your dedicated immigration lawyer will advise you on your application process and eligibility. Your caseworker will then complete and submit your forms to the Home Office on your behalf.
Request the Application Package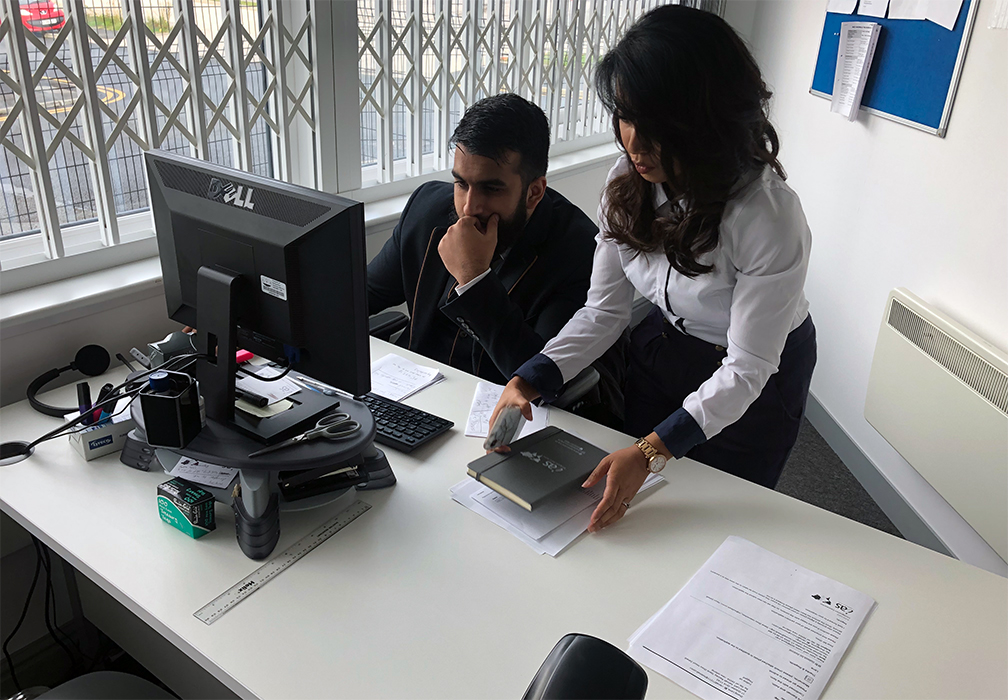 The Fast Track Package
Our Fast-Track Application Package is a premium service for those who need to submit their application in time with their deadlines. Your case will become a top priority for our lawyers and you will benefit from our highest-quality services.
Request the Fast Track Package
The Appeal Package
By choosing our Appeal Package, you can rely on our lawyers' legal knowledge and experience to ensure you have the highest chance of a successful appeal. We will also fully represent you in any hearings/tribunals.
Request the Appeal Package
Related pages for your continued reading.
Frequently Asked Questions
As an experienced firm of immigration lawyers, we have been at the forefront of immigration law in both Canada and the United States.
We are able to work closely with you and your family members to help you achieve your goals. Some of the assistance we can provide includes:
Advising you on your eligibility for your chosen immigration route
Providing clear guidance on the required supporting documents
Completing your application to the highest standard
Ensuring that you have submitted all the information by the requested date
Submitting a letter of representation on your behalf to outline the merits of your case
Liaising with Immigration, Refugees and Citizenship Canada (IRCC) on your behalf while your application is processing
Assisting with applications for Canadian permanent residence
Speak to an immigration lawyer today to take the stress out of your immigration application. Our friendly team are ready to listen to your case today and give you accurate legal advice.
Phone +1 844 290 6312 or use the online contact form to get in touch.
There are many options for American citizens who wish to move to Canada. Immigrating to a new country can frequently be difficult and involve significant amounts of paperwork in order to achieve your goals.
There are a number of routes available for U.S. citizens to obtain Canadian permanent residence.
Additionally, it may be possible to obtain Canadian citizenship. By using the Express Entry online system, you can apply for a number of federal economic immigration programs, including the Federal Skilled Worker Program.
You must ensure that you meet the eligibility criteria stated by Immigration, Refugees and Citizenship Canada (IRCC) in order to move to Canada.
The requirements to immigrate to Canada depend on the immigration route that you choose.
If you choose a work visa route, you will be required to have relevant work experience, potentially a relevant educational background, English or French language skills, an offer of work from a Canadian employer, etc.
If you choose the family visa option, you must have a qualifying relative living in Canada who is able to sponsor you. Additionally, you must meet other criteria to ensure you will be able to contribute to the Canadian economy.
If you are unsure about your eligibility to move to Canada, speak to one of our qualified immigration lawyers for an immediate discussion about your situation.