Start-up Visa
The Start-up Visa is reserved for innovative individuals with a solid business idea to come to the United Kingdom in order to develop their concept as a new business venture.
If you have any questions regarding the start-up visa, you can contact our expert immigration lawyers to discuss any concerns you may have, or for some help navigating the application process. You can call us on 0333 305 9375, or contact us online seven days a week via our live chat.
Who is eligible for a Startup visa application? 
Note: The Start-Up visa route will no longer accept new applications after 13 July 2023. Applications made before then must have an endorsement from an authorised body issued before 13 April 2023. If you wish to immigrate to the UK to start a business, you can instead apply for the Innovator visa (now known as the Innovator Founder visa).
Start-up visa holders are expected to design and develop their new business ideas in the UK. The visa is intended for people with businesses in the early stages that are able to demonstrate they have the potential for great success.
The business should be set up, but not yet commenced in trade, though there are some exceptions here.
It is important to note that this visa route is very competitive and the eligibility process is quite intense. To be eligible, you will need to meet the requirements laid out by the immigration rules of the UK government. These are:
You must be aged 18 years or over
This is your first time establishing a UK-based start-up
You have received a start-up visa endorsement from the eligible UK endorsing body. This endorsing body will have had to assess the business idea for the three criteria of being innovative, viable, and scalable
Applicant can adequately demonstrate the intention work on the business  in the UK
Your endorsement letter is current (within the last three months by the date of your application)
You have the ability, expertise, and entrepreneurial skills to complete business ventures
Applicant can prove English language skills (up to B2 level on the CEFR Scale)
The applicant has sufficient money to support themselves while living in the UK – for this visa application, the required amount is £1,270 in the bank for 28 consecutive days before you apply
It is not required to be a graduate or even have available funds to apply for the visa category
You can be considered for the start-up visa if you are:
Working alone as the originator of the business idea
Are part of a team of entrepreneurs (where every person meets the start-up visa requirements)
"I'm very happy with the standard of training received on the OISC Level 1 course, i passed my exam. Thank you!"
"My application was approved and a huge weight has been lifted from our shoulders this year "
"We used this service for the spouse visa extension application to assure that all the information was valid and correct."
Getting an endorsement letter
An important element to the application eligibility for the visa route is an endorsement.
To be eligible for the visa the business must be endorsed by a valid endorsing body, this is an organisation that has a previously established track record of supporting other UK entrepreneurs and other start-up businesses.
A majority of UK endorsing bodies are universities, investing businesses, innovation ventures, accelerator businesses, or support services. Endorsement organizations can create their own criteria for the start-up business idea but it has to fulfil new or existing market needs.
To get endorsed the start-up business must be a new idea, innovative, meaning it must be original, viable, meaning it must have potential to grow, and the business in the UK will lead to success across the country. It must also be a brand new business idea.
If your start-up business is approved by the relevant endorsing body, they will issue a letter confirming this, which needs to be included in the start-up visa application process.
Later on, the endorsing organization body will need further information 6,12, and 24 months into the start-up visa to review the progress of the company, job creation, and how the business is reaching its business goals per the business plan.
The start-up visa can be halted if the endorsement is withdrawn by the endorsing body. In the instance this happens, the applicant will need to apply for a new immigration route and visa application before the current start-up visa expires.
What is possible and not possible with the start-up visa holders?
With a Start-up visa, the visa holder can:
Bring their partner and children, if they're eligible
Work in many jobs, as well as working for your business venture
Travel freely
You can switch to the start-up visa from some other visa categories.
You cannot:
Access benefits, public funds, or State Pension
Work as a professional sportsperson
Settle in the UK

Switch to the start-up visa if you have one of the following:

A visit visa
A short-term student visa
Parent of a Child Student visa
Seasonal worker visa
Domestic worker in a private household visa
How to make the start-up visa application
The application for the start-up visa depends on your location. If you are outside the UK, you must apply online. There are a number of documents you will need to provide in the application. In addition to the new endorsement letter, applicants will also need:
A valid passport or another document that shows your identity and nationality
Bank statements proving £1270 in savings in your bank account for 28 consecutive days before you apply
Proof that you meet the English language requirement (if applicable)
Tuberculosis test results (if applicable)
Proof of identity, which will depend on the nationality you have. Depending on that, applicants will either have to have their biometrics and photos taken at a local visa application or use the online UK Immigration: ID Check where you can scan all your details in.
If you are applying from inside the UK, essentially transferring visas, you will need to apply online. You will need to provide all the same documents as above, an endorsement letter, and proof of identity.
After completing the application, the decision on the start-up visa is usually made within 3 weeks, if you're outside the UK and 8 weeks, if you're inside the UK.
Rejected start-up visas
If your application for a Start-up Visa is refused, you may be able to request an administrative review, but it is normally a possibility to repeal the rejection.
Common reasons why a Start-up Visa can be refused includes:
Not providing the required evidence
Your application meets the grounds for refusal – this includes admittance being contrary to the public good, a criminal record, a breach of immigration rules, misleading information on the application, etc.
What are the fees associated with the start-up visa?
The fees for the start-up visa to get started on your business in the UK have fees. These fees are £363 from inside the UK and £493 from outside the UK.
The application fee will be automatically reduced by £55 if you're from one of the following countries: Austria, Belgium, Croatia, Republic of Cyprus, Czech Republic, Denmark, Finland, France, Germany, Greece, Hungary, Iceland, Ireland, Italy, Latvia, Luxembourg, Malta, Netherlands, North Macedonia, Norway, Poland, Portugal, Slovakia, Spain, Sweden or Turkey.
There is also an immigrant health surcharge for the National Health Service.
There may be additional fees (where applicable) for biometrics, photography, English tests, etc.
Bringing family members to the UK while on a start-up visa
With this visa route, applicants can bring their family members, such as their partner and children as dependents if they are eligible.
To be considered a dependent, one must be the husband, wife, civil partner, or unmarried partner,  and children under 18 of the start-up visa holder.
It is important to provide evidence of the relationship. To do this,  you'll need to provide marriage or civil partnership certificates, birth certificates, or adoption papers. Partners will need to be in a relationship that is recognized by the UK and should be for at least 2 years.
Dependents must have a certain amount of finances available to prove they can support themselves during their time in the UK. These finances are:
£285 for your partner
£315 for one child
£200 for each additional child
Does the Start-Up visa lead to indefinite leave to remain in the UK?
The start-up visa does not lead directly to indefinite leave to remain or settled status in the UK. The visa is eligible for two years, but it is not possible to extend or get indefinite leave to remain.
It is not possible to extend the Start-up Visa as it is considered a one-time-only basis visa. However, it may be possible to switch to the Innovator Visa category instead.
You can switch to the innovator visa if you meet the eligibility requirements:
Have required level of English language skills
18 years or older
Meet the financial requirements
Have a minimum of £50,000 to invest in the business (unless the business has already been established) and have at least £1,270 in your bank account for at least 28 consecutive days prior to switching to this visa.
Consistent communication with endorsement body
If you are successful in obtaining the innovator category, it will lead to settlement after a further three years.
Advice Package
Comprehensive immigration advice tailored to your circumstances and goals.
Application Package
Designed to make your visa application as smooth and stress-free as possible.

Fast Track Package
Premium application service that ensures your visa application is submitted to meet your deadline.
Appeal Package
Ensure you have the greatest chance of a successful appeal. We will represent you in any case.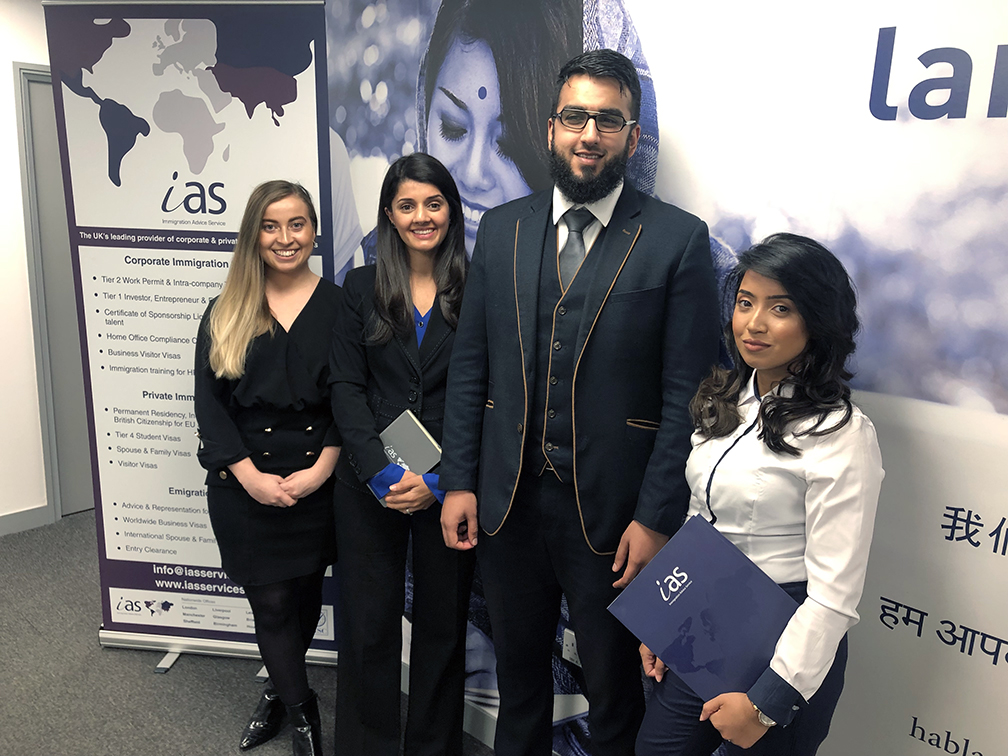 The Advice Package
During this untimed Advice Session with our professional immigration lawyers in London, you will receive our comprehensive advice, completely tailored to your needs and your situation.
Request the Advice Package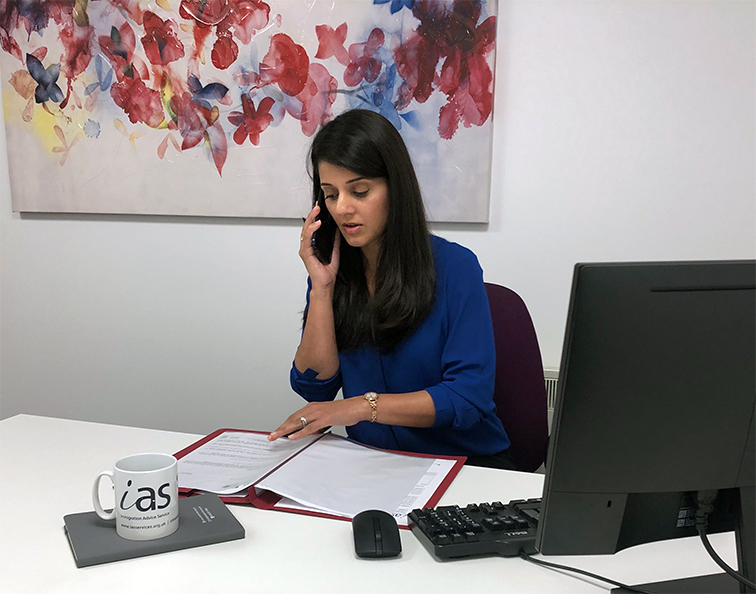 The Application Package
With our Application Package, your dedicated immigration lawyer will advise you on your application process and eligibility. Your caseworker will then complete and submit your forms to the Home Office on your behalf.
Request the Application Package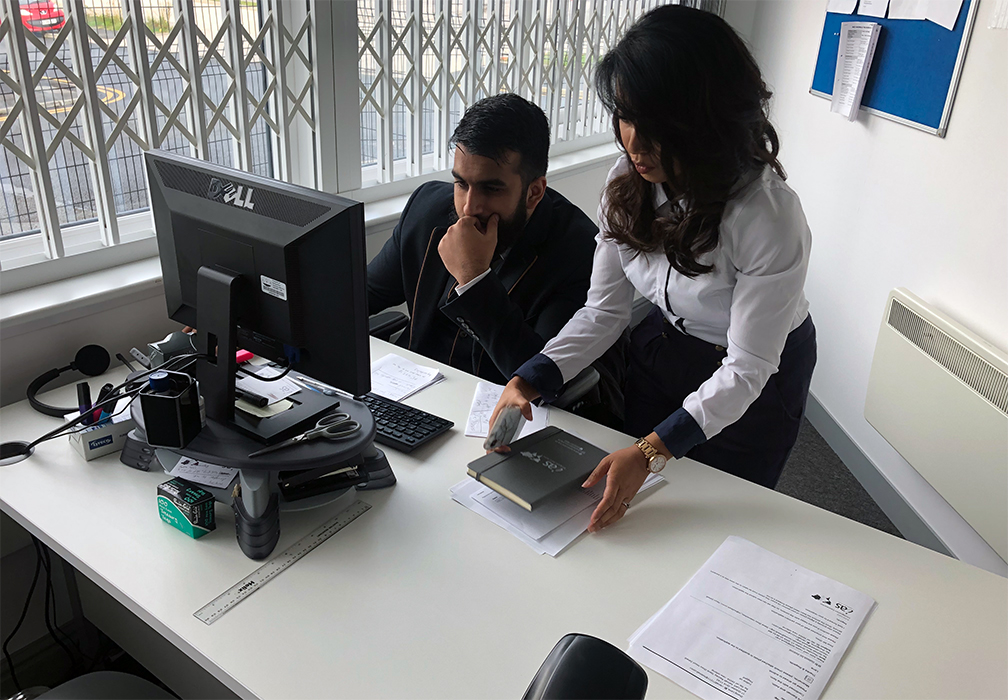 The Fast Track Package
Our Fast-Track Application Package is a premium service for those who need to submit their application in time with their deadlines. Your case will become a top priority for our lawyers and you will benefit from our highest-quality services.
Request the Fast Track Package
The Appeal Package
By choosing our Appeal Package, you can rely on our lawyers' legal knowledge and experience to ensure you have the highest chance of a successful appeal. We will also fully represent you in any hearings/tribunals.
Request the Appeal Package
Related pages for your continued reading.
Frequently Asked Questions
If you reach all the eligibility, it is likely you'll be granted the visa without issue. In 2019 there were 249 applicants with a success rate of 93.17%. In 2020, there were 323 applicants, with a success rate of 97.2 %
The best endorsing body will vary based on your individual requirements including the field of business, where you will base your company, etc.
The innovator visa is for very experienced entrepreneurs while the start-up visa is for people with less business experience.
It is possible to undertake multiple employment opportunities in addition to the company you have established. However, the conditions are based on your endorsing body being satisfied that you are continuing your start-up business venture and there is enough progress with it.
Regardless of the type of visa you select for your circumstances, the best step is to get in touch with the team at Total Law, so you know that you are guaranteed the right path, and stand for a much higher success rate for your immigration application. You can contact us seven days a week, either on the phone or by using the online chat function to speak with one of our client care agents.