Portugal Visa from India
Indian citizens will need a visa to travel to Portugal due to the country being in the Schengen Area and has no visa-free arrangement with India.
Give us a call today on our UK office on +44 (0)333 305 9375 to learn more about how we might be of assistance to you.
Visiting Portugal From India
Portugal has a calm weather, vibrant, rich, and welcoming culture. Due to these factors, the nation has quickly emerged as a desirable destination for people looking to relocate permanently or temporarily.
Portugal has drawn thousands of Indian citizens seeking to relocate due to its significant opportunities and overall cost of living. Although English is widely spoken throughout the nation, Portuguese has always been the official language in Portugal.
One of the renowned Schengen countries you can visit as an Indian is Portugal. Therefore, you will need to apply for and obtain a Portuguese visa to enter Portugal.
Portugal relocation demands serious thought. Understanding which of the several immigration paths is suitable for your needs is crucial since you must get the proper authorisation to enter the nation.
If you are considering getting a Portugal Schengen visa for Indians, our team of expert lawyers at Total Law can assess your needs and advise you on which route best suits your situation. For more information on how we can help you, reach out to us via our live chat function or call us on +44 (0)333 305 9375.
"I'm very happy with the standard of training received on the OISC Level 1 course, i passed my exam. Thank you!"
"My application was approved and a huge weight has been lifted from our shoulders this year "
"We used this service for the spouse visa extension application to assure that all the information was valid and correct."
Types of Portugal Visas for Indian Citizens
There are two major types of visas Indian citizens can apply for in order to move to Portugal. The Portugal visa for Indian citizens you would need depends on your individual situation and intention of travelling to Portugal. They include:
Short-Stay Visas (Schengen Visa)
This visa type will be most suitable for you as an Indian if you wish to enter Portugal for airport transit, leisure or to visit family. With this visa type, you're allowed to stay in Portugal for up to 90 days.
Long-Stay National Visas
The Long Stay National visa permits Indians to stay in Portugal for more than 1 year. This visa is also widely referred to as a Residency visa.
To be considered by the Portuguese embassy for the Long Stay National visa, you must prove you have sufficient funds to cover your expenses in Portugal.
Documents Required for Short-Term Portugal Visa
When applying for a Short-Term Portuguese visa at the Portuguese embassy or consulate in India, you must provide several essential documents. These documents include:
Valid passport. It must have two blank pages where the visa will be fixed. It should not be older than 10 years. Also, it must have a minimum of 3 months validity beyond the date you intend to leave Portugal and the Schengen territory.
Two passport photographs. These two photographs must be identical and must meet the photograph requirements for the Portuguese Schengen visa application.
Flight Itinerary. This document shows you have booked a flight to and from Portugal. Your details, flight numbers, and dates should be specified in this document.
Copies of previous visas. If any other country has issued you a visa, bring their photocopies.
Evidence of financial support for the period of your stay in Portugal.
Evidence of accommodation in Portugal, such as a hotel reservation.
Evidence of civil status. You could prove this by presenting a birth certificate of children, marriage certificate, death certificate of spouse, etc.
Cover letter. This is a personal letter where you explain why you want to visit Portugal, the duration of your stay, your expected time to leave Portugal and other details.
Portugal Travel Health Insurance. This is a confirmation that you have travel insurance for the whole territory of Schengen, including Portugal. The insurance has coverage for medical emergencies with a minimum of €30,000.
As an Indian that wants to enter Portugal, you need to prove that you have a minimum of €40 daily when applying for your Portugal visa. You must have up to €75 funds once you enter Portugal's territory.
You might be exempted from the requirement to show proof of funds, provided you can show that your lodging and food will be taken care of during your stay in Portugal.
Documents for Long-term Portugal Visa (Work or Study)
You must provide certain documents to apply for a Long-Term Portugal visa for work or study. If you wish to work or study in Portugal for more than 90 days, then you will need to bring additional documents, which include:
Two passport-sized photographs and a passport that conforms with Portugal visa photo requirements.
Paid tuition fees (student visa).
Acceptance letter from a Portuguese University (student visa).
Employment contract.
Duly filled official visa application form.
Valid travel insurance.
Proof of funds to cater for yourself in Portugal.
Parental consent if (if necessary).
Family certificate (if necessary).
Certificate of criminal records.
Because of your individual case, you may be required to get more or even fewer documents. Therefore, to stand a better chance of having a successful application you would need expert guidance.
Reach out to one of our immigration advisers at Total Law to guide you through the Long-Term Portuguese visa application process. You can do so by calling us on our UK office on +44 (0)333 305 9375 or contact us online.
Where to Apply for Portugal Visa in India
You can apply for your Portugal visa through the VFS Global website—the VFS Global processes initial applications before moving them to the Portuguese embassy officials.
After your application, you will need to sit for an interview at the VFS Global Centre located in:
Ahmedabad
Bengaluru
Chandigarh
Chennai
Goa
Hyderabad
Kochi
Kolkata
Jaipur
Jalandhar
Mumbai
New Delhi
Puducherry
Pune
Application Process for Portugal Visa From India
You need to follow a step-by-step guide for your Portugal visa application process from India:
Step 1: Choose a Visa Type
First, you need to decide the visa type that meets your specific need. After you've chosen a specific visa type, you need to verify if you're eligible for it.
Besides that, you need to know the documents you must submit with your application, the fees you must pay and how long your application might take. Ensure your application complies with the specific guidelines of your visa category.
Additionally, ensure you have translations of your documents prepared before applying if your documents are not in English.
Step 2: Start Your Application
Download the visa application form, fill it out and bring it to the Visa Application Centre for submission once you are ready to apply. Ensure you come along with the documents required for the visa type you have chosen.
For applications to be submitted to Goa Portugal Consulate, all application forms should be filled out online via the E-Visa website.
Step 3: Schedule an Appointment
Book an appointment once you have completed your visa form to provide your biometrics information (photographs and fingerprints) at Visa Application Centre.
You will receive your letter of appointment along with an appointment confirmation email once you've booked your appointment. You'll have to book separate appointments for each group or family member.
Step 4: Pay your fees
Pay your visa application fee after making your application. You can pay at the appointment if you download the form to print and bring it to the Visa Application Centre.
Therefore, you must pay the visa fee at the Visa Application Centre.
Step 5: Go to the Visa Application Centre
Once you have filled out your visa application form, then go in person and submit it at your nearest Visa Application Centre.
Step 6: Follow-Up Your Application
When a decision is made regarding your application, an email update will be sent to you. However, you can get updates by SMS directly to your phone if you can't access your email easily or if you would prefer more detailed tracking information.
Therefore, you need to check whether the Visa Application Centre you're visiting offers this service.
Step 7: Get Your Passport
Pick up your passport from the Visa Application Centre once a visa application decision has been made regarding your application. You may also request that your passport be returned to you by courier, but this comes with an additional fee.
If you are to collect your passport in person, you must bring a form of Government identification and the receipt issued by the Visa Application Centre.
You may be allowed to send a representative to get your passport. In this case, your representative will be required to bring a letter of authorisation that you signed, their Government identification and the receipt issued to you by the Visa Application Centre.
Ensure you inquire about the options available to pick up your documents at the Visa Application Centre when it opens.
Visa Fees and Processing Time
You should know the visa fees you must pay and the processing time for the Portugal visa from India.
Visa Fees
The Portugal visa fee for Indian applicants is €80 for adults and €40 for children between 6 to 12 years of age.
Whereas children younger than 6 years of age, holders of diplomatic, official or service passports travelling for official purposes, pupils, students and accompanying teachers during a school trip, and researchers travelling to perform scientific research all get the Portuguese Schengen visa for free.
Processing Time
Your Portugal visa application in India could take about 15 days. During busy periods, your application processing time could take up to 30 days.
You need to apply as early as possible because the application processing time could amount to up to 60 days in some situations.
What If The Visa Application Is Rejected?
Some applicants may have their visa application rejected for a number of reasons. Some of these reasons include:
Inadequate Travel Health Insurance. Your visa application may be rejected if you cannot provide adequate travel insurance for the duration of your stay in Portugal.
Your travel insurance has to be at least €30,000. It should cover specific emergencies during the entire days of your stay in Portugal. Your travel insurance policy has to be valid all over the Schengen Area.
Insufficient Funds. Another reason the Portuguese embassy or consulate may reject your visa application is that you need more funds. Therefore, you must afford your trip to Portugal and back to India. You must provide proof of this through your salary slips or bank statements.
No Sponsorship Letter. If your Portuguese company or an individual is sponsoring you to come over to Portugal, you need to present a sponsorship letter.
Exclusion of Old Visa Copies. The embassy or consulate could require you to submit copies of old visas. Therefore, if you're to provide copies of your old visas, ensure you add them to your supporting documents.
Criminal Record. You risk having your visa application denied if you have a criminal record or are thought to threaten public order by any Member State. Additionally, your visa will be immediately rejected if you have a negative entry in the Central Register of Foreigners.
If you are concerned that your application for a visa might be rejected because of a criminal background, you can disclose your criminal history and present documents showing the nature of the offence. You can reach out to one of our immigration lawyers at Total Law to help you to help you submit a strong application. Call us on our UK office on +44 (0)333 305 9375.
Note that other reasons could cause your visa application to be rejected. This is why you need to seek an immigration adviser's expert guidance before you start applying.
How Can Total Law Help?
To apply for a specific Portugal visa type for Indian citizens, you need to know that there are Portugal visa requirements for Indian nationals you need to meet before you can apply.
Besides that, you need to provide all required documents during your application process and must pay attention to them at this stage in order to submit a visa application with a low error margin.
You can reach out to one of our immigration advisers to guide you through this application process because we are well experienced in helping Indians get their Portugal visas. We will help you choose the visa type that best suits you and also help you assemble all the required documents that suits your visa type.
Get in touch with us today on our UK office on +44 (0)333 305 9375 to learn more about other services we offer and how we might be of assistance to you.
Advice Package
Comprehensive immigration advice tailored to your circumstances and goals.
Application Package
Designed to make your visa application as smooth and stress-free as possible.

Fast Track Package
Premium application service that ensures your visa application is submitted to meet your deadline.
Appeal Package
Ensure you have the greatest chance of a successful appeal. We will represent you in any case.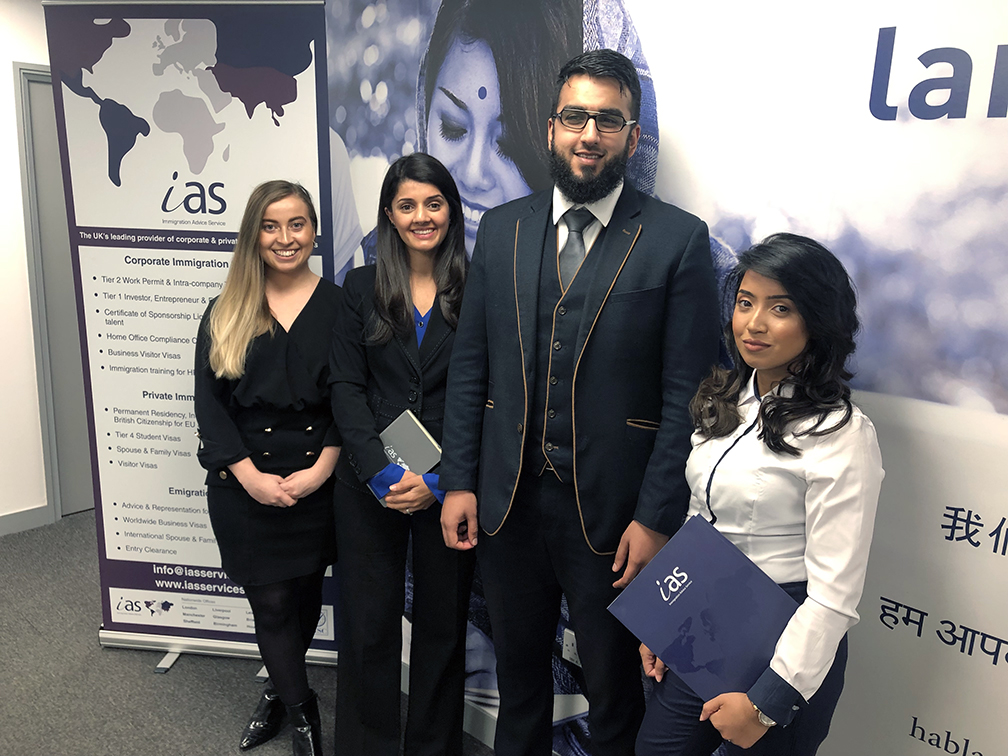 The Advice Package
During this untimed Advice Session with our professional immigration lawyers in London, you will receive our comprehensive advice, completely tailored to your needs and your situation.
Request the Advice Package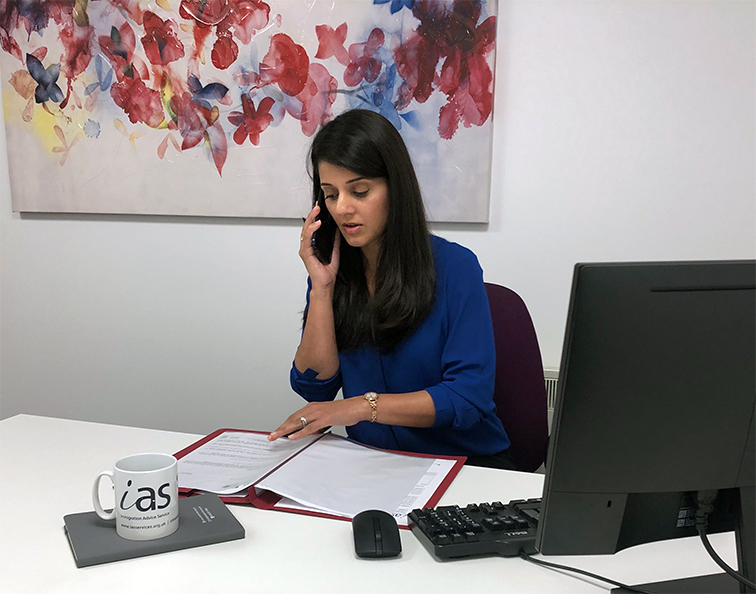 The Application Package
With our Application Package, your dedicated immigration lawyer will advise you on your application process and eligibility. Your caseworker will then complete and submit your forms to the Home Office on your behalf.
Request the Application Package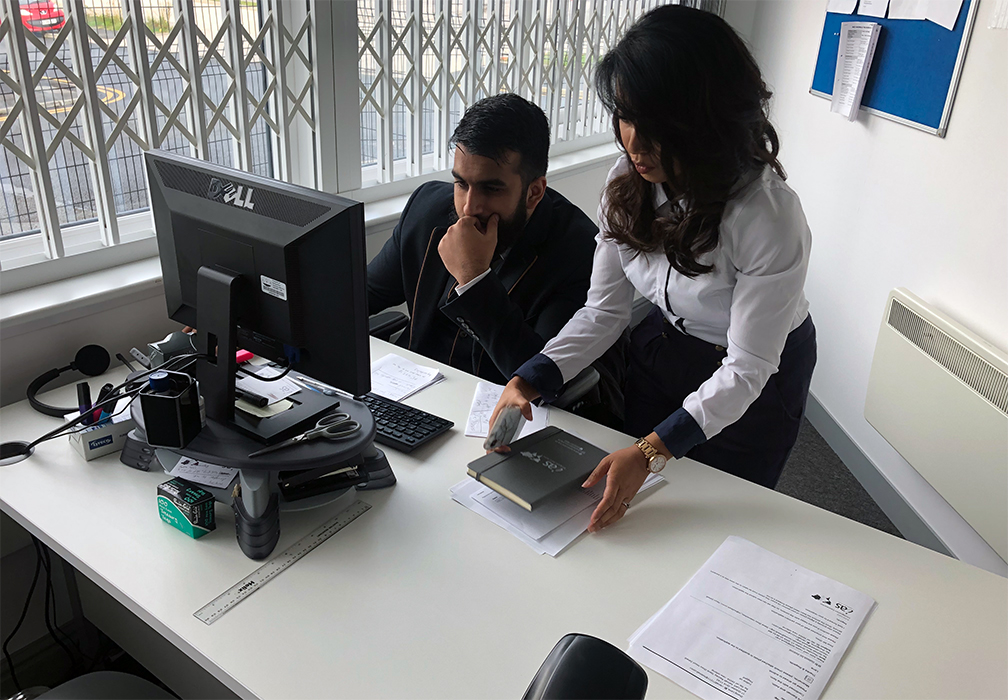 The Fast Track Package
Our Fast-Track Application Package is a premium service for those who need to submit their application in time with their deadlines. Your case will become a top priority for our lawyers and you will benefit from our highest-quality services.
Request the Fast Track Package
The Appeal Package
By choosing our Appeal Package, you can rely on our lawyers' legal knowledge and experience to ensure you have the highest chance of a successful appeal. We will also fully represent you in any hearings/tribunals.
Request the Appeal Package
Related pages for your continued reading.
Frequently Asked Questions
Yes, you can apply for a Portugal Tourist visa from India. This is because as an Indian, you will need a visa to travel to Portugal which is a Schengen country.
Sometimes the Portuguese embassy may issue a Tourist visa for your intended duration of stay or for a few days. However, the Portugal Tourist visa can have a maximum duration of 3 months.
Yes, you can extend your Portugal visa while in Portugal. You may be granted an extension of stay beyond the originally accepted period as an Indian that has been lawfully allowed into Portugal.