Sponsor Licence Renewal
UK businesses must renew their valid sponsor licences every four years. If you fail to renew your sponsor licence, you will not be able to sponsor your foreign national staff any further.
If you are looking for more information about sponsor licence renewal in the UK, including the application process, timeline and costs involved, or seeking legal advice from immigration experts regarding your renewal application, reach out to us today on +44 (0)333 305 9375.
What Is Sponsor Licence Renewal and Why Must I Renew My Licence?
A sponsor licence, previously known as a Tier 2 sponsor licence, allows UK companies and organisations to recruit foreign national skilled workers, to meet the skills shortage in the domestic labour market.
Once granted, a sponsor licence is valid for four years, and must be renewed before its expiry, to ensure you have permission to continue sponsoring skilled workers from overseas. You must submit your sponsor licence renewal application to the Home Office within the stipulated timeline.
Please note that you must renew your licence as long as you have any staff with current leave as a Tier 2 or a Skilled Worker migrant in the UK, even if you do not wish to sponsor any new overseas workers in future.
The Home Office will thoroughly investigate your company's immigration compliance processes, procedures and related documents during the licence renewal process. The UK Visas and Immigration (UKVI) officers will verify the legal status of your overseas staff to rule out any potential immigration abuse scenarios.
In fact, you will be subjected to more scrutiny from the Home Office during your sponsor licence renewal process than you would have been during your initial sponsor licence application. It is, therefore, recommended that you diligently comply with your sponsor duties to avoid a rejection of your licence renewal application.
If you succeed in your renewal application, the Home Office will extend your sponsor licence for another four years. However, if you fail to renew your sponsor licence, you will lose the ability to sponsor your foreign national staff, and, in turn, lose your skilled overseas workers.
"I'm very happy with the standard of training received on the OISC Level 1 course, i passed my exam. Thank you!"
"My application was approved and a huge weight has been lifted from our shoulders this year "
"We used this service for the spouse visa extension application to assure that all the information was valid and correct."
When Should I Submit My UK Sponsor Licence Renewal Application?
Your current sponsor licence will expire automatically once its four-year validity period ends. A sponsor licence renewal application can be submitted at least three months prior to the expiry date of your existing licence. Please check the 'Licence summary' screen of your Sponsorship Management System (SMS) to know the earliest date on which you may submit your licence renewal application.
UKVI typically writes to sponsor licence holders around four months (specifically, 120 calendar days) prior to their licence expiry dates, reminding them to renew the same. They will inform you again and again at 30 calendar-day intervals up to the last month, and then send a final reminder two weeks before the expiry date.
However, considering the rigorous scrutiny conducted by the Home Office of your licence-related processes, procedures and documentation at the time of your sponsor licence renewal, it is advisable that you start well in advance preparing for the same, even before UKVI writes to you.
Please note that while UKVI mandates that you must submit your renewal application prior to the expiry date of your current licence, it is not inferred that you need to have a renewed licence granted before your current licence expires.
Common Reasons for Licence Renewal Refusal
Typically, UKVI refuses to renew a sponsor licence, if a licence holder:
Has failed to comply with their sponsor licence duties and responsibilities as specified by the Home Office
Has not kept records as mandated by UKVI
Has failed to timely inform the Home Office of changes regarding their company and/or sponsored employees
Has failed to timely respond to UKVI enquiries
Has not confirmed genuine vacancies before offering employment to a foreign national worker
Has failed to maintain required documentation related to Resident Labour Market Tests, or conducted an incorrect test
Has not paid the licence renewal fee, or paid an incorrect amount
Has failed to pass UKVI compliance visits during the licence renewal process
Does not hold a valid licence because of a merger or takeover, which has resulted in the current licence revoked, surrendered or made dormant
Has breached any of the initial conditions of their licence
Such failures will not only lead to a licence renewal refusal, but may also result in the downgrading (i.e. from an A-rated licence to a B-rated one), suspension, or altogether revocation of your sponsor licence, with far-reaching repercussions for your business. It may also invoke fines, civil penalties, or even criminal charges.
How to Renew Your UK Sponsor Licence on the SMS
You may start the renewal process for your sponsor licence three months prior to the expiry date of the current licence.
A nominated and authorised Level 1 user in your company will need to log onto the SMS, to initiate your licence renewal application. On the 'Licence summary, applications and services' screen, please select 'Licence renewal'.
Next, from the 'Licence renewal introduction' screen, please select your organisation type and the applicable fee based on the size and nature of your business.
On the 'Licence renewal declaration' screen opening next, please fill in the date, your name, and your position within your company, and check the declaration box. Please select 'Continue' to proceed to the next stage of the renewal process.
On the 'Licence renewal payment' screen, complete the payment process by selecting 'OK', to proceed with the transaction. This will take you to a third party payment service.
Once you have completed the payment process successfully, the 'Licence renewal submission successful' screen will be displayed. Please select 'Submission sheet' from this screen, and print the same to save a copy for your own records.
Please note that if you wish to decline to renew your licence, please select 'Decline' from the 'Licence renewal introduction' screen. This will take you to the 'Decline to renew sponsor licence confirmation' screen, where you will have to select 'Confirm'.
You will not be able to reverse this action, and your current sponsor licence will automatically expire on its expiry date.
After reviewing your renewal application, UKVI may reach out to you requesting additional information and/or supporting documents. They may also visit your business premises for a pre-renewal compliance check before arriving at a decision.
What Is the Streamlined Sponsor Licence Renewal Process?
For UK businesses which have been successful in the past with at least two of their sponsor licence renewal applications, UKVI may conduct fewer checks before approving their licence renewal. This is known as the streamlined sponsor licence renewal process because of the faster processing of such applications.
You should not have any history of compliance concerns with the Home Office since you have initially been granted your sponsor licence, to be eligible for a streamlined process.
In this process, UKVI will, typically, not:
Perform company and insolvency checks
Review your certificate of sponsorship (CoS) usage
Review your licence structure
Review your Home Office visit history
Review your outstanding change requests
Review risk profiles
Check your accreditation and registration details (unless you are operating in the Education or Health and Social Work Activities sectors)
Conduct any other trading checks
Complete a compliance visit referral
Required Documentation for Sponsor Licence Renewal
Generally speaking, you do not need to submit any documentary evidence to support your sponsor licence renewal application. However, UKVI may contact you for certain relevant business documents. This could be any of the documents listed in Appendix A of the sponsor guidance, or any other documentation related to your company.
These documents should be readily available as part of the organisation's ongoing sponsor compliance procedures.
Documentary evidence, however, is a must for sponsors licensed in particular routes, and operating within certain sectors, while applying to renew their licence.
For example, UK organisations sponsoring overseas employees on the International Sportsperson route will have to submit a sports governing body endorsement.
Likewise, organisations sponsoring temporary workers on the International Agreement route, who are a diplomatic/consular mission or an international organisation, will have to submit a letter, signed by the head of the mission/consulate or the organisation's UK office, to confirm that they:
Agree to the licence renewal application
Seek to continue sponsoring workers on the Temporary Worker – International Agreement route
Accept the sponsorship requirements:

To provide UKVI with express consent to enter their premises, and
Of the limited waiver of diplomatic immunity and privileges to allow UKVI to carry out any compliance activity as mentioned in the published sponsor guidance
You must send the required documents to the Home Office within five working days from the date of request, to comply with the renewal requirements.
Sponsor Licence Renewal Processing Time
The Home Office may take up to eight weeks to process your renewal application. However, if there are any issues with your application, or if the Home Office decides to visit your business premises for an onsite check, the processing may take longer.
To avoid any potential delay, please respond promptly to any documentation or information request made by UKVI. Being fully compliant with sponsorship duties and responsibilities throughout your current licence validity period will also help streamlining the application review process.
Moreover, a small number of renewal applications may be eligible for priority processing, i.e. processing within 10 days, for an additional payment. Please check with the Home Office at the time of submitting your application if you can avail that option.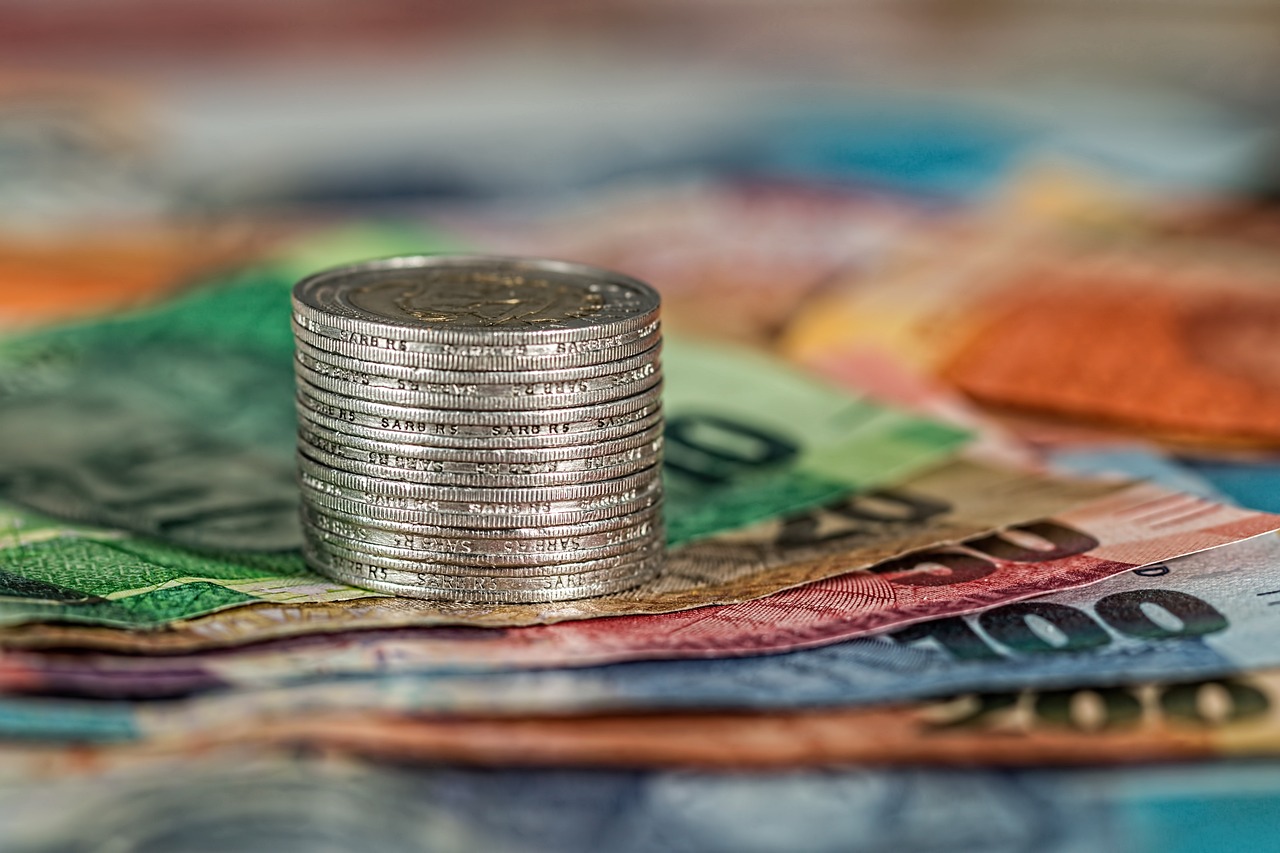 Sponsor Licence Renewal Fee
The fee you have to pay to renew your sponsor licence depends on the size and nature of your UK business.
A small or charitable sponsor will have to pay £536 for renewing a Worker, Temporary Worker, or a combined Worker and Temporary Worker sponsor licence.
A medium or large sponsor, on the other hand, will have to pay £1,476 to renew a Worker or a combined Worker and Temporary Worker sponsor licence, and £536 for renewing a Temporary Worker licence.
What Happens After I Submit My Sponsor Licence Renewal Application?
After receiving your sponsor licence renewal application, UKVI will thoroughly assess your company to verify that:
You are still trading lawfully in the UK
You continue to meet the eligibility criteria for being a licensed sponsor
You are still capable of performing your sponsorship duties
UKVI will also review all CoS assigned by you during the four years of your current licence validity period, and assess whether you still require a sponsor licence.
UKVI personnel may also conduct an onsite check at your business premises, either announced or unannounced, to ensure you continue to meet your responsibilities as a sponsor. During the visit, UKVI may ask to see your personnel and HR documents and systems, and/or interview your sponsored foreign national workers.
If UKVI is satisfied with your suitability and your need to continue as a licensed sponsor, you will be granted a renewed sponsor licence for another four years. The renewed licence will allow you to continue sponsoring your existing foreign national workers as well as hire new overseas recruits, provided you meet the ongoing compliance requirements.
What If I Fail to Renew My Sponsor Licence?
If the Home Office refuses to renew your sponsor licence, you may:
Request for a review of the decision under the 'error correction request' process, if you can show valid grounds for such a review, within 14 days from the date of the refusal decision letter, or
Start a new application, if you can prove that there have been errors in your previous application that you can rectify in the new application
You do not have the right to appeal the refusal decision to a sponsor licence renewal application. However, if you have grounds to believe the refusal decision was unlawful, unreasonable or procedurally improper, you may go for judicial review of that decision.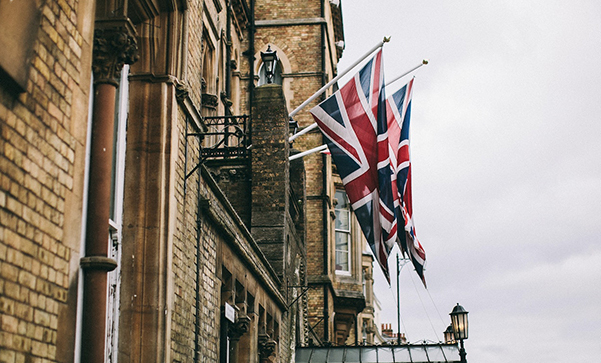 How Can Total Law Help?
If your sponsor licence renewal application is refused, your permission to sponsor foreign national workers will automatically expire by the end of your current licence validity period. In effect, you will no longer be able to sponsor your existing migrant employees nor assign any CoS to new overseas recruits from that date.
Your company details will also be removed from the online public register of licensed sponsors, and your existing overseas staff will have their leave to remain in the UK shortened to 60 days, within which period they will either have to switch to another immigration route or leave the country.
The UK sponsor licence renewal process is strict, and requires you to continuously comply with the stipulated sponsorship duties during the entire validity period of your current licence. You have to ensure that you have all required HR and monitoring policies and processes in place, and they are functioning effectively and efficiently according to the standards specified by the Home Office.
Total Law can help.
Our team of sympathetic immigration lawyers come with the required knowledge to assist you, regardless of the complexity of your case.
If you are seeking general or specific advice with your sponsor licence renewal application in the UK, speak to one of our legal team members today on +44 (0)333 305 9375.
Advice Package
Comprehensive immigration advice tailored to your circumstances and goals.
Application Package
Designed to make your visa application as smooth and stress-free as possible.

Fast Track Package
Premium application service that ensures your visa application is submitted to meet your deadline.
Appeal Package
Ensure you have the greatest chance of a successful appeal. We will represent you in any case.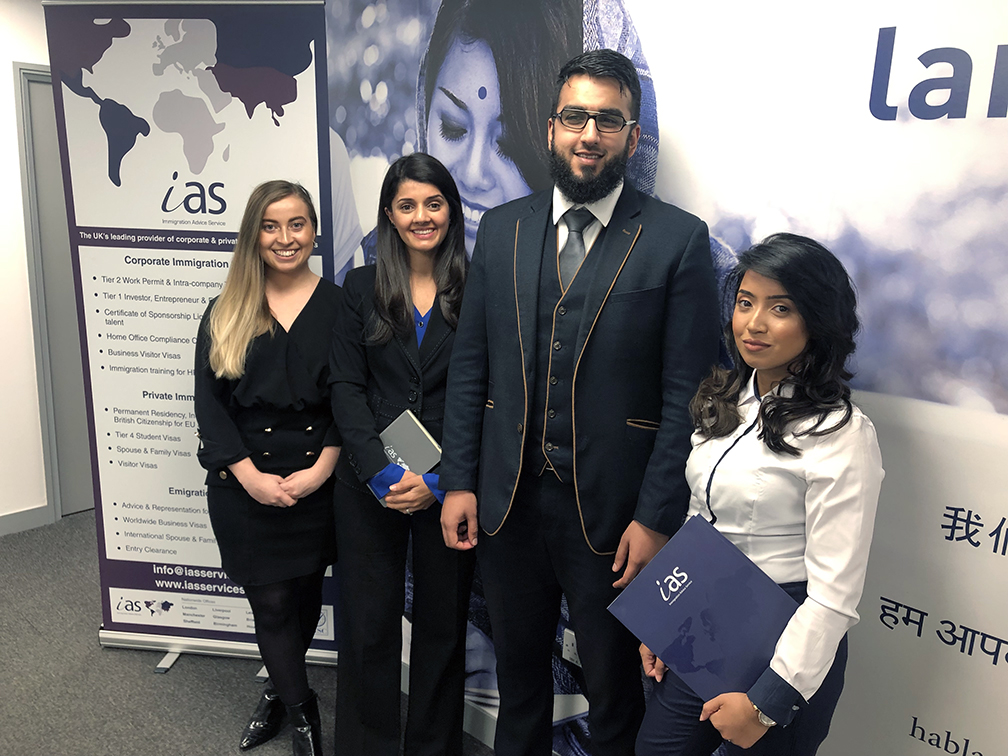 The Advice Package
During this untimed Advice Session with our professional immigration lawyers in London, you will receive our comprehensive advice, completely tailored to your needs and your situation.
Request the Advice Package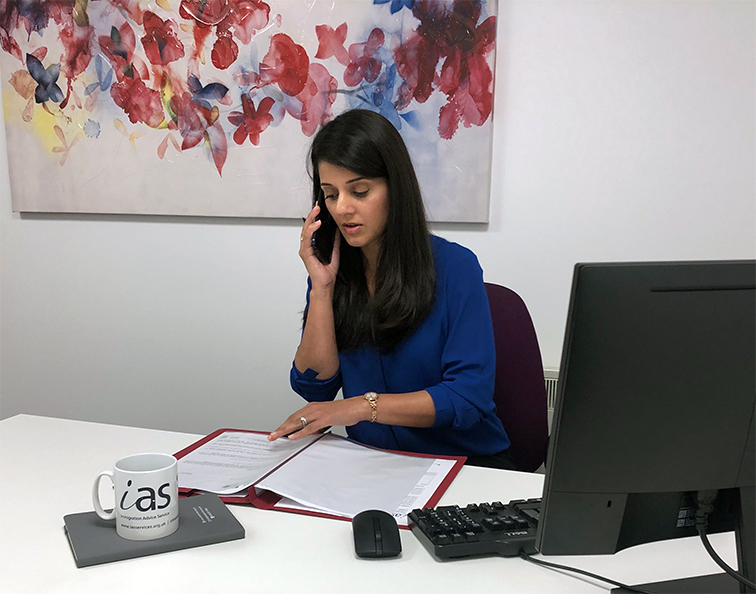 The Application Package
With our Application Package, your dedicated immigration lawyer will advise you on your application process and eligibility. Your caseworker will then complete and submit your forms to the Home Office on your behalf.
Request the Application Package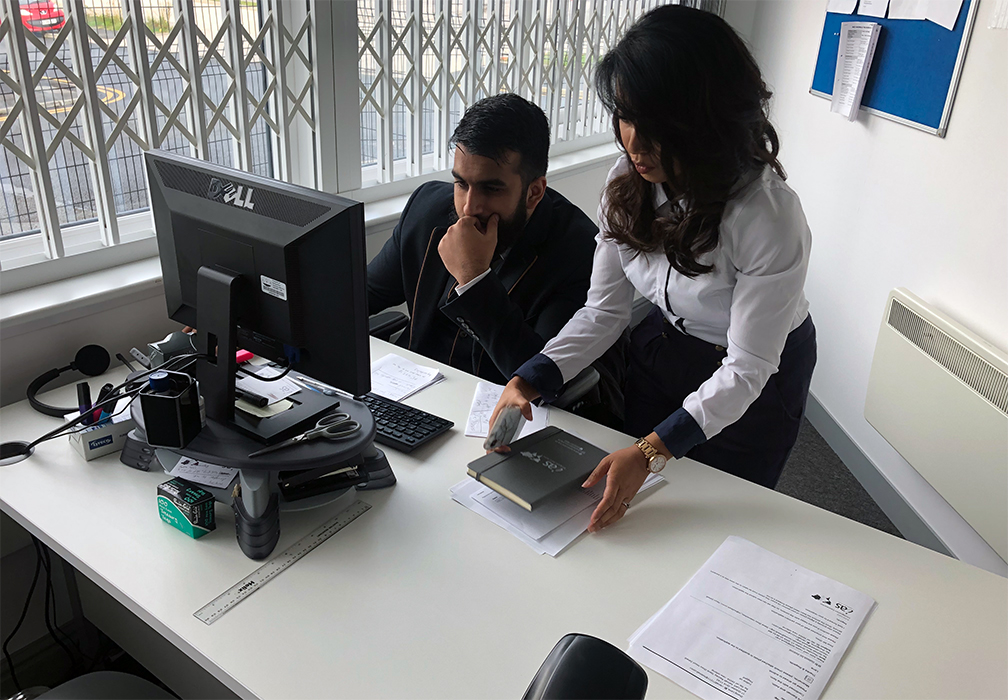 The Fast Track Package
Our Fast-Track Application Package is a premium service for those who need to submit their application in time with their deadlines. Your case will become a top priority for our lawyers and you will benefit from our highest-quality services.
Request the Fast Track Package
The Appeal Package
By choosing our Appeal Package, you can rely on our lawyers' legal knowledge and experience to ensure you have the highest chance of a successful appeal. We will also fully represent you in any hearings/tribunals.
Request the Appeal Package
Related pages for your continued reading.
Frequently Asked Questions
There is no restriction as to how many times you can renew your sponsor licence. As long as you continue to meet the eligibility criteria for a sponsor licence and the sponsor responsibility requirements, you may continue renewing your licence every four years.
Please immediately stop employing sponsored workers if your sponsor licence has expired, to avoid penalties. If your licence has expired in the last 60 days, you can renew your licence without losing your existing sponsored staff. Please apply for your licence renewal on the Home Office website without further delay.
You will also need to keep your sponsored staff aware of the situation. Once your licence is renewed, you will be able to reassign CoS to them. Please ensure that you keep on maintaining records and complying with sponsor duties even when your licence has expired.
Prompt corrective action is the key in this situation since prolonged expiry will certainly attract penalties. Call us on +44 (0)333 305 9375 for further legal advice.