Immigrating to Canada from UK
Are you interested in immigrating to Canada from the UK? Find out more about your Canadian immigration options.
For assistance with your Canadian immigration application get in touch with our lawyers today on 0333 305 9375. We are here to help.
Immigrating to Canada from the UK
Canada is a country known for its spectacular scenery with beautiful coastlines, glaciers, mountains, forests, an abundance of wildlife and even opportunities to see the Northern Lights. But it's not just its natural beauty that draws foreign nationals to Canada, the country also has high standards of living, great healthcare, fantastic educational institutions, a strong employment market and is a safe place to live.
These reasons, combined with the fact that one of Canada's official languages is English, mean that Canada is one of the most popular countries amongst British expats.
If you're interested in moving to Canada then you can do so through one of Canada's many immigration programs. UK citizens can visit Canada visa-free for up to 6 months if they have Electronic Travel Authorization (eTA) and are visiting for tourism or business purposes. If you plan to stay in Canada for longer than this then you will need to apply for one of the immigration routes that allows you to stay.
The Canadian immigration routes available to UK nationals include the permanent residence programmes (including the economic immigration programmes and family sponsorship), work permits and study permits. The right route for you will depend on how long you intend to be in Canada for, what qualifications you hold and what you plan to do whilst in the country.
"I'm very happy with the standard of training received on the OISC Level 1 course, i passed my exam. Thank you!"
"My application was approved and a huge weight has been lifted from our shoulders this year "
"We used this service for the spouse visa extension application to assure that all the information was valid and correct."
Working in Canada
If you plan to work whilst in Canada then you must apply for a work permit. A Canadian work permit will allow you to work in the country for a limited period of time. The maximum validity of a work permit is 4 years.
There are two main types of Canadian work permits, the Open Work Permit and the Employer-Specific Work Permit. The Open Work Permit allows you to work for any Canadian employer but the Employer-Specific Work Permit only allows you to work for a specific employer.
To be eligible for a work permit you must have a valid job offer from a Canadian employer and you will need a Labor Market Impact Assessment (LMIA) number from your employer. You must also have no criminal record, be able to support yourself financially, and show intent to return to the UK once your permit has expired.
You can only apply for an Open Work Permit if you:
Are applying for permanent residency?
Are the spouse of an international student or someone who came to Canada as a skilled worker?
Are currently in Canada and have a work permit that is about to expire.
Are a refugee or a refugees family member?
Are participating in a working holiday program?
Have studied and completed your degree in Canada.
The International Experience Class, also known as the Working Holiday Visa, is another immigration route that can be used by British citizens who want to work in Canada. This program is aimed at young people between the ages of 18 and 30, if eligible you could be granted a temporary working visa that lets you live and work in Canada for up to two years.
Studying in Canada
UK citizens who plan to study in Canada for less than 6 months are not required to hold a visa. Instead, you will just need to apply for Electronic Travel Authorization before you enter the country. However, if you intend to study in Canada for more than 6 months then you will need to apply for the Canadian Study Permit.
The Canadian Study Permit is usually valid for the duration of your course of study plus 90 days. To be eligible you must be enrolled at a Designated Learning Institution (DLI) in Canada such as a university or community college. As well as this you will also need to prove that you have enough money to pay for your tuition fees and cover your living expenses, have no criminal record and be in good health.
Study Permit holders who meet certain criteria are also able to work for up to 20 hours per week during term time and can do full-time work during academic holidays.
As a Study Permit holder, you can also bring dependent relatives to Canada with you.
Applying for Canadian Permanent Residence
As well as the various temporary visa options, the Canadian government also operates many programs that allow UK nationals to become permanent residents of Canada.
Obtaining permanent residence will mean that you can live, work and study in Canada without being subject to time restrictions. If you want to move to Canada from the UK on a permanent basis then there are many types of permanent residency routes that may be available to you. They include:
If you are eligible to apply for permanent residence (under the Express Entry route you must be invited to apply) then you can do so by completing the online application form, submitting your required documents and paying the permanent residence fee.
Permanent residency through Express Entry
One of the quickest ways to become a Canadian permanent resident as a UK national is through Express Entry, which is the system that processes applications for Canada's economic immigration programs. Applications for Express Entry are usually processed within 6 months. The Express Entry programs include:
To apply for any of the above routes you must create an Express Entry profile. Eligible Express Entry applicants are put into the Express Entry pool where they are ranked by a Comprehensive Ranking System (CRS) on factors including skills, education, language ability, work experience and other factors. The applicants with the highest CRS scores will be invited by the Canadian government to apply for permanent residency.
Permanent residence through family sponsorship
Another way to gain permanent residency is through family sponsorship. You could be eligible for permanent residency through family sponsorship if you have a relative who is either a Canadian citizen, a person registered in Canada as an Indian under the Canadian Indian Act or a permanent resident of Canada.
Canadian citizens and permanent residents can sponsor the following types of family members:
Spouses
Conjugal or common-law partner partners
Dependent children
Parents
Grandparents
Canadian citizens are also able to sponsor siblings, nieces, nephews and orphaned grandchildren if they are unmarried and under the age of 18. Permanent residents cannot sponsor these types of relatives.
To apply for permanent residence through family sponsorship your sponsor must also be over the age of 18, currently residing in Canada and prove that they can support you financially.
Canadian business immigration
The Canadian economy is growing and the country has plenty of business opportunities available to British entrepreneurs and business owners. Another way to achieve permanent residency is through one of the business immigration routes. If you plan on starting or investing in a business in Canada then you could be eligible for one of the business programs. There are two types:
Self-employed Persons – this is for those who intend to be self-employed whilst in Canada, you must have two years of relevant experience to be eligible and prove that you will be able to make an economic contribution to Canada.
Start-up Visa Program – this is for those who intend to establish a new business in Canada. To be eligible, you must have a qualifying business, have a letter of support from a designated organisation, meet the language requirements and have enough money to settle in Canada.
Becoming a Canadian citizen
Many immigrants who have made Canada their permanent home choose to later apply for Canadian citizenship. Being a Canadian citizen comes with many benefits including the right to vote in elections and stand for office, more job opportunities, the right to travel in and out of the country using a Canadian passport and not having to worry about losing your immigration status.
UK nationals can be eligible to apply for Canadian citizenship if they hold permanent resident status, have lived in Canada for at least 3 out of the last 5 years, passed a citizenship test and demonstrated a knowledge of the English or French language. To be eligible you may also need to have filed taxes in Canada for at least 3 years.
Applicants who are under the age of 18 or over the age of 54 are exempt from sitting the Canadian citizenship test or meeting the language requirements but they will still need to meet the other citizenship requirements.
How can Total Law help?
Moving to a new country is always a complex and overwhelming process, but our immigration lawyers are here to support you throughout your journey. With decades of experience in the field of immigration law, our team of lawyers have the knowledge and expertise to assist you throughout the immigration process.
If you're not sure about what immigration options are available to you then we can offer you a professional advice session during which one of our lawyers will find out more about you and why you want to move to Canada, from here your lawyer can assess your eligibility for the various Canadian immigration programmes and can advise you about the options available to you and which ones you will have the highest chance of success with.
Once you have decided the route that you would like to apply for our team can also support you throughout the application process, this includes helping you to fill in any application forms and paperwork, assisting you with gathering your supporting documents and thoroughly checking your application before it is submitted.
We will ensure that your immigration application is completed to the highest standard. For more information about our Canadian immigration services get in touch with our team today on 0333 305 9375.
Advice Package
Comprehensive immigration advice tailored to your circumstances and goals.
Application Package
Designed to make your visa application as smooth and stress-free as possible.

Fast Track Package
Premium application service that ensures your visa application is submitted to meet your deadline.
Appeal Package
Ensure you have the greatest chance of a successful appeal. We will represent you in any case.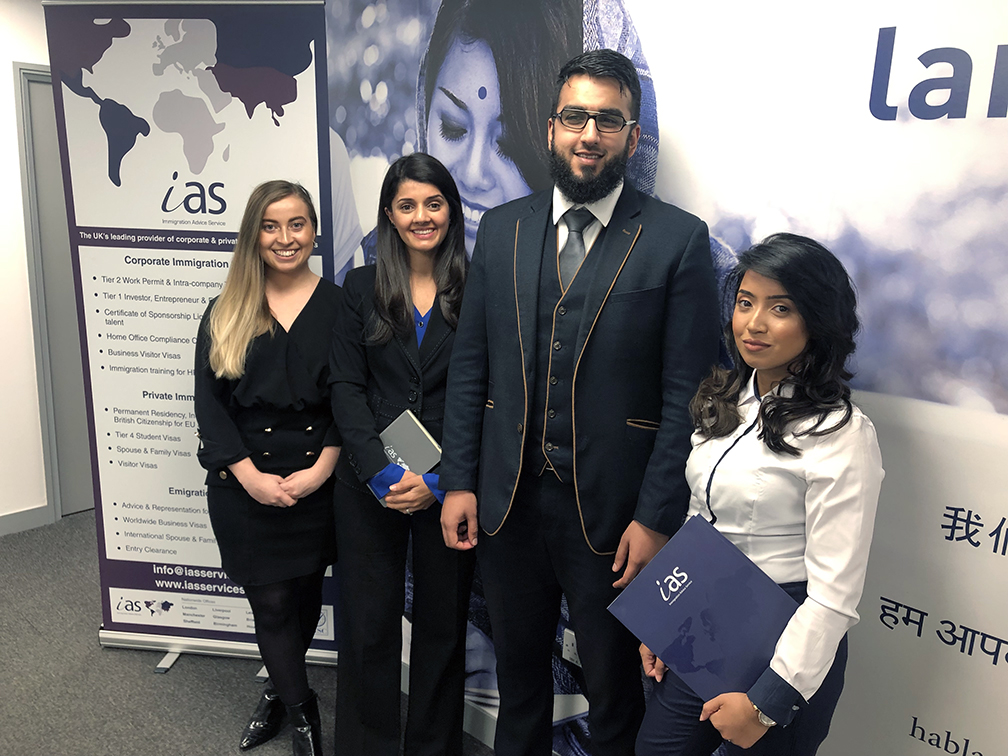 The Advice Package
During this untimed Advice Session with our professional immigration lawyers in London, you will receive our comprehensive advice, completely tailored to your needs and your situation.
Request the Advice Package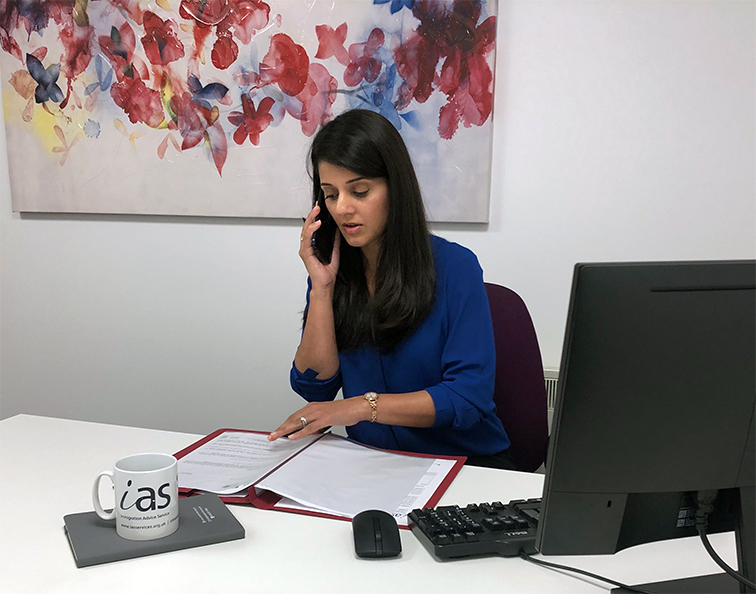 The Application Package
With our Application Package, your dedicated immigration lawyer will advise you on your application process and eligibility. Your caseworker will then complete and submit your forms to the Home Office on your behalf.
Request the Application Package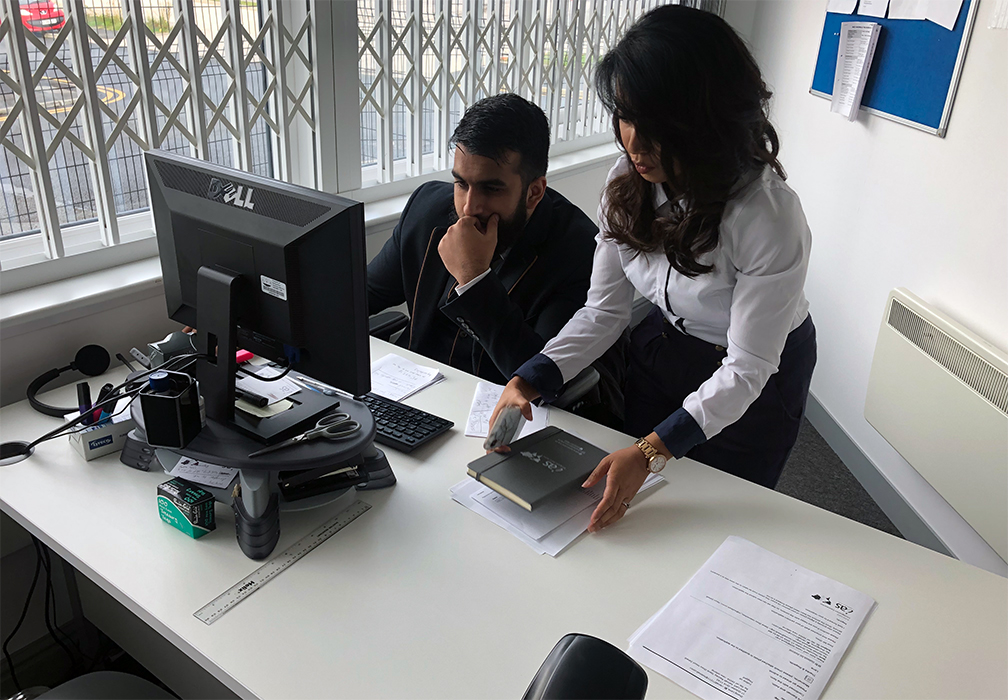 The Fast Track Package
Our Fast-Track Application Package is a premium service for those who need to submit their application in time with their deadlines. Your case will become a top priority for our lawyers and you will benefit from our highest-quality services.
Request the Fast Track Package
The Appeal Package
By choosing our Appeal Package, you can rely on our lawyers' legal knowledge and experience to ensure you have the highest chance of a successful appeal. We will also fully represent you in any hearings/tribunals.
Request the Appeal Package
Related pages for your continued reading.
Frequently Asked Questions
Canada has a universal healthcare system accessible to certain types of people including permanent residents, Canadian citizens, some foreign workers on work permits and some international students. If you are eligible then you can apply for public health insurance that will cover most healthcare services.
Not all temporary visa holders are eligible for public insurance and some temporary visa holders, such as those in Canada under the International Experience Canada Program are required to have private health insurance that covers them for their entire stay.
The cost of moving to Canada from the UK varies depending on the immigration route that you are applying for and several other factors so it can be difficult to estimate exactly how much money you will need. However, the costs that you should consider include:
The application fee for your immigration application, including processing fees
The permanent residence fee (if you are applying for permanent residency)
The settlement funds you may be required to prove that you have
The cost of transportation to Canada
Your cost of living
The cost of medical insurance if you are required to have it
The cost of hiring a legal representative to assist you with your application
If you plan to bring a dependent child or partner with you to Canada then you should also consider the costs associated with this including the additional application fees.
To move to Canada from the UK using a work permit you are required to have a valid job offer from a Canadian employer. However, there are ways that you can move to Canada without a job. If you plan to study in Canada then you can move to the country using a Study Permit, this does not require that you have a job but you must be enrolled at an eligible educational institution.
Another way that you can immigrate to Canada without a job is through family sponsorship, you could be eligible for this if you have a relative who has permanent residence in Canada or who is a Canadian citizen.
Yes, a British citizen can move to Canada from the UK for the purpose of work. To be able to work in Canada you will need to apply for a temporary work permit, or if you want to work in the country permanently then you could immigrate to Canada permanently by applying for one of the Skilled Worker programs under the Express Entry route. If selected by the Express Entry system you will be able to make a permanent residence application.