UK Sportsperson Visa
The UK Sportsperson Visa is reserved for internationally established, recognized sportsperson and qualified coaches at the highest level who wish to enter the UK to work on the development of their sport in the UK.
If you have any questions regarding the sportsperson visa or other questions regarding immigration, you can contact our professional immigration lawyers to discuss any concerns you may have, or for some help navigating the application process. You can call us on 0333 305 9375 or contact us online seven days a week via our live chat.
Who is eligible for a Sportsperson Visa?
The Sportsperson visa is open to individuals who are able to meet the following eligibility criteria:
They are elite sportspeople or qualified coaches, recognized by the sport's governing body as being at the highest level of your profession internationally
Have their application endorsed by their specific sports governing body
Working a job in which a significant contribution to the development of sports in the UK will be made
Hold a job offer from a club/organization which holds an international sportsperson sponsor licence. Companies need a Sponsor Licence to offer applicants the important Certificate of Sponsorship (COS) and to get the licence, companies much pass the Resident Labour Market Test, which determines if there is someone else who already holds British or Irish citizen who can do the position before they hire someone from another country.
Have a Valid Certificate of Sponsorship number
Have substantial personal savings to support themselves during their time in the UK
Provide evidence they can travel freely by providing travel history of the past 5 years.
Have solid English language skills (if applicable)
"I'm very happy with the standard of training received on the OISC Level 1 course, i passed my exam. Thank you!"
"My application was approved and a huge weight has been lifted from our shoulders this year "
"We used this service for the spouse visa extension application to assure that all the information was valid and correct."
What are the Sportsperson Visa Requirements?
Similar to other UK work permit holders, sportsperson visa holders must meet the minimum 70 points required in the UK points-based immigration system.
50 of the 70 points come from the Certificate of Sponsorship (COS) which provides applicants with a special, individual number attached to their application that is necessary to work in the UK. The COS shows the UK government Home Office that you do indeed hold a job offer to work in the UK.
10 points come by reaching the English language requirements, proven by being either from an English-speaking country or passing the level A1 English exam.
Applicants must also prove that they can meet the "maintenance requirements" before they travel to the UK. Maintenance requirements state that applicants must prove that they can support themselves financially by showings a minimum of £1,270 in the bank account for at least 28 days within 31 days of applying for your visa.
What can Sportsperson Visa Holders do in the United Kingdom?
There are many benefits to the UK sports visa.  As per immigration law, the visa permits the holder to work in the UK doing the role outlined on the COS. In addition to this, the holder may do the following:
Work a second job
Work as a sports broadcaster for a television news station
Volunteer
Study (as long it doesn't interfere with the job)
Travel abroad freely
Bring their dependents with them to the UK
In regards to the second job, this is possible on this visa only if you're working up to 20 hours a week in either the same profession as your main job or as a profession on the Skilled Worker shortage occupation list. If you want to do something else, you'd need to apply for a new visa.
Immigration rules state that this visa does not permit holders to access public funds and benefits. Furthermore, sportsperson visa holders are unable to start or run a business or apply for a second job until work has begun with the sponsoring employee/ national team.
What is the application process for the Sportsperson Visa?
Applications for the Tier 2 Sportsperson Visa are done online on the UK government website.  It's a straightforward application that permits applicants to start, save and finish at a later date if necessary.
As part of the application, the applicant must be able to prove their identity. Applicants will need to either have their photo and biometrics taken at a visa application centre or use the 'UK Immigration: ID Check' application where they can easily scan their identity documents into the app. The process with which the applicant must prove their identity will be determined when they begin their application.
Professional athletes may apply for their visa up to 3 months before the day they are due to begin work in the UK as per the COS.
Once the application has been completed, including proving their identity and documents, applicants will usually get a decision on their visa within 3 weeks if the application was made outside the UK. If the application was made inside the UK, a decision will be made within 8 weeks.
The visa permits up to 3 years in the UK, with the possibility of extension.  After 5 years, it is possible to settle permanently in the UK.
What documents does the visa application require?
There are a number of documents required for the international sportsperson visa. They may vary depending on your circumstances. Every document must be given in English, so if they are not, they must be translated prior to submission.
The documents are:
Certificate of a Sponsorship reference number
Proof of English level from an approved English language test (this is not applicable if you are from a majority English speaking country)
Bank statements that show you possess sufficient savings
A valid passport or other valid documents to prove your identity
Expired passports or travel documents to show the past 5 years of travel history
Tuberculosis test result (if applicable)
A letter of endorsement from your specific sports governing body
What are the fees for this visa?
The fee depends on how long you wish to stay in the UK. For up to 12 months, the fee is £259 per person and for longer than 12 months, the fee depends on whether you're:
Applying outside the UK, which costs £625 per person
Applying inside the UK to extend or switch which costs £719 per person
If you're from an eligible country the application fee will be automatically reduced by £55 if your application is submitted on or before 25 February 2022 and you're from  Austria, Belgium, Croatia, the Republic of Cyprus, the Czech Republic, Denmark, Finland, France, Germany, Greece, Hungary, Iceland, Ireland, Italy, Latvia, Luxembourg, Malta, Netherlands, North Macedonia, Norway, Poland, Portugal, Slovakia, Spain, Sweden or Turkey.
Applicants are responsible to pay the immigration health surcharge, which is about £624 per year.
Bringing your dependents and family members with you to the UK
Per immigration rules, the international sportsperson route permits entry clearance to the sportsperson or qualified coaches to bring their dependents with them.
Your partner and children can apply to join you or to stay in the UK as your 'dependants' if they're eligible. If their application is successful, their visa will end on the same date as yours.
To be deemed a dependent, they must be any of the following:
Your legally recognized  husband, wife, civil partner, or unmarried partner
A child that is under 18 years old. This includes kids born in the UK during your stay
A child over 18 if they're currently in the UK as your dependant
It will be important to provide evidence of your relationship when you apply to meet the eligibility requirements. To be granted permission, you will need to prove you're in a civil partnership or marriage that's recognised in the UK and that you've been living together in a relationship for at least 2 years when you apply.
For children 16 years or older,  circumstances play an important role. For example, they must live with you unless they are attending boarding school, college, or a university. They can not be married, not have any children, and must be financially dependent on you.
If your child lives with you, you'll need to provide evidence including a bank statement, credit card bills, driving licence, NHS registration document, and an official letter from their university or college.
Your dependent family members must hold a certain amount of money available to support themselves. This is  £285 for your partner, £315 for one child, and £200 for each additional child.
Applications for dependents are done online, and they must also prove their identity via visiting a visa application centre near them or visa the 'UK immigration ID check the app to scan their document such as their passport.
The governing body should make a decision on their visa within 3 weeks.
Should you have a child while in the UK, they do not automatically become a British citizen. You may do an online application for the child's visa listing them as a dependant. This is necessary if you want to travel in and out of the UK with your child. You'll need to provide a full UK birth certificate for each child, showing the names of both parents.
Can I change my visa to a sportsperson visa?
It may be possible to switch to a Sportsperson visa from another UK visa if you meet all the eligibility and it is done before the pre-existing visa expires.
You cannot apply to switch to this visa if you're currently in the UK:
on a visit visa – unless you've been doing permitted activities as a sportsperson
on a short-term student visa
on a Parent of a Child Student visa
on a seasonal worker visa
on a domestic worker in a private household visa
on immigration bail
because you were given permission to stay outside the immigration rules, for example on compassionate grounds
Additionally, if you plan to switch to this visa from a Student visa, one of the following must apply to you:
You've completed the course you were sponsored to study on your Student visa
The start date of your job is after the completion date of your course
You've been studying for a PhD for at least 24 months
Advice Package
Comprehensive immigration advice tailored to your circumstances and goals.
Application Package
Designed to make your visa application as smooth and stress-free as possible.

Fast Track Package
Premium application service that ensures your visa application is submitted to meet your deadline.
Appeal Package
Ensure you have the greatest chance of a successful appeal. We will represent you in any case.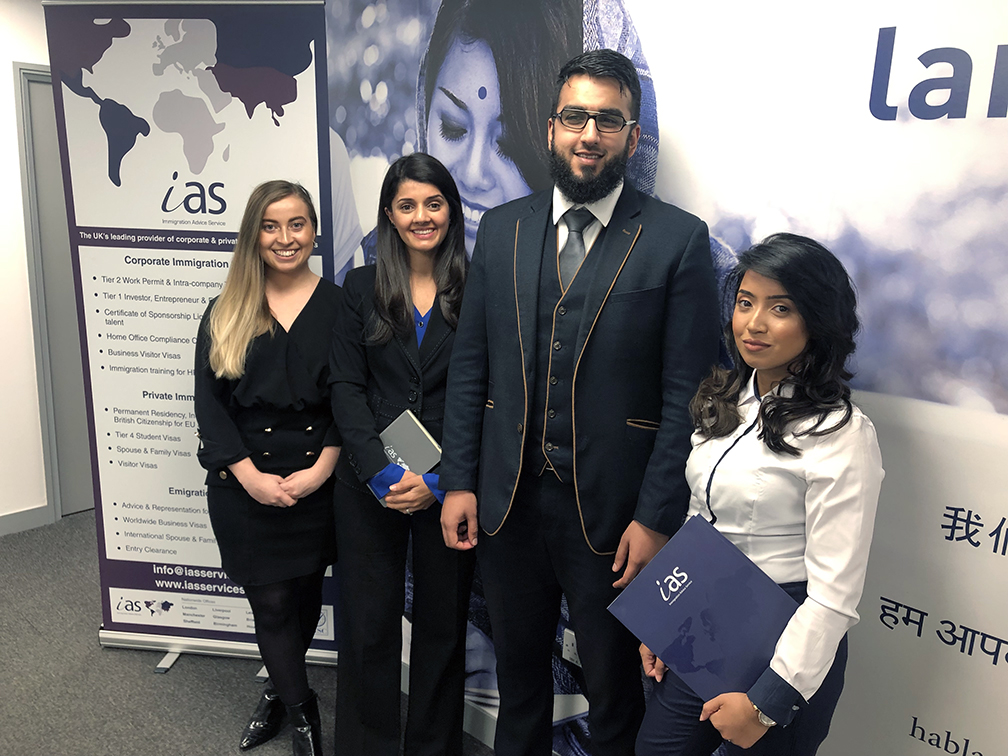 The Advice Package
During this untimed Advice Session with our professional immigration lawyers in London, you will receive our comprehensive advice, completely tailored to your needs and your situation.
Request the Advice Package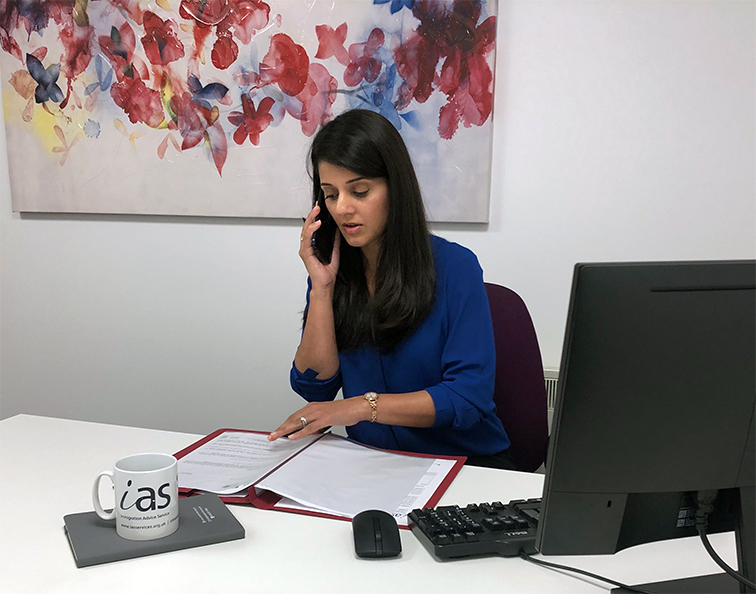 The Application Package
With our Application Package, your dedicated immigration lawyer will advise you on your application process and eligibility. Your caseworker will then complete and submit your forms to the Home Office on your behalf.
Request the Application Package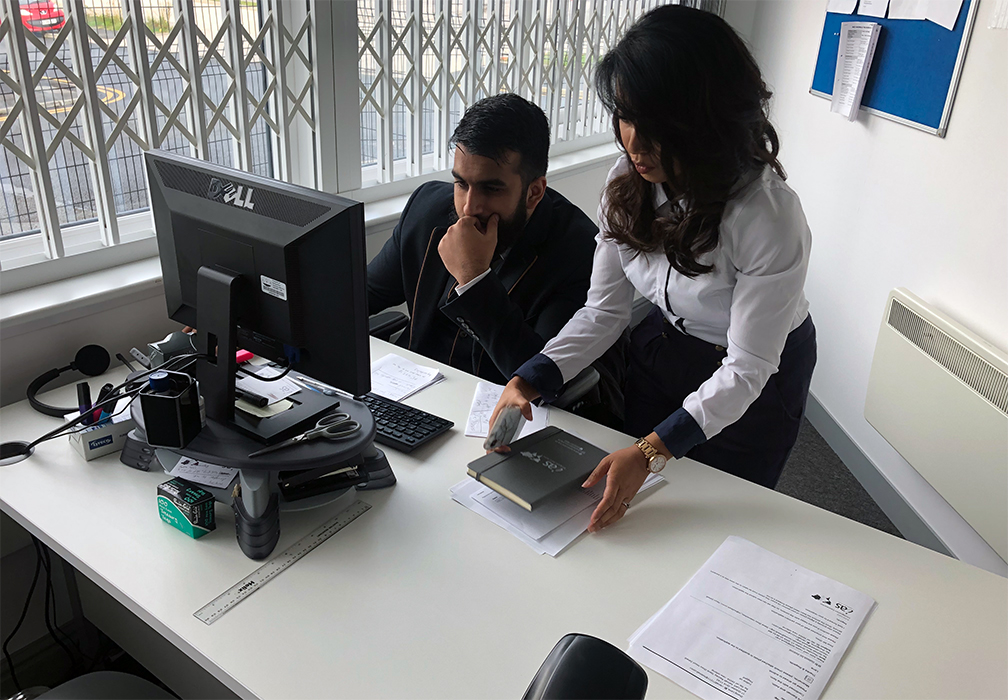 The Fast Track Package
Our Fast-Track Application Package is a premium service for those who need to submit their application in time with their deadlines. Your case will become a top priority for our lawyers and you will benefit from our highest-quality services.
Request the Fast Track Package
The Appeal Package
By choosing our Appeal Package, you can rely on our lawyers' legal knowledge and experience to ensure you have the highest chance of a successful appeal. We will also fully represent you in any hearings/tribunals.
Request the Appeal Package
Related pages for your continued reading.
Frequently Asked Questions
This visa is available to individuals who are elite sportspeople or qualified coaches and who are internationally established in their sport. Furthermore, their employment in the UK will help towards making a significant contribution to the development of their sport in the UK.
It can. The sportsperson can apply to extend their visa, so long they continue to meet all eligibility requirements. Should the application be accepted, then the visa will be extended for a further 3 years. After this extension runs out, you will be required to leave the UK, unless you have lived for 5 years continuously and would like to stay, you can obtain indefinite leave to remain.
Unless you're already in the UK with a valid visa for at least a year or your employer agrees to cover all of your financial needs during your first month in the UK (and this is confirmed on your Certificate of Sponsorship) you will need to have at least £1,270 in your bank account, held for at least 28 days, ending not more than 31 days before the date of your International Sportsperson visa application.
So long you continue to meet the requirements for the visa, applicants can apply to extend their International Sportsperson visa. It must be before the current visa expires.
Extensions can be made for a maximum of three years at a time. Extensions must pay the visa fees again and it may be applicable to get biometrics done, which cost £19.20.