Why Is My Asylum Interview Delayed: All Possible Reasons
Obtaining the right to claim asylum in the UK can be a challenging and lengthy process. For many asylum seekers, an unexpected delay in their interview can raise anxiety and uncertainty. Understanding the possible reason for these delays during this challenging period can provide clarity.
Total Law is familiar with the challenges faced by UK asylum seekers. Our team offers guidance on interview delays and support throughout the process. Contact us at 0333 305 9375 for expert assistance.
The Top Causes Of Delay In Processing Asylum Claims
The asylum claim process within the UK asylum system often takes longer than many expect. While the government and related agencies make earnest efforts, it sometimes proves difficult to ensure swift progress for each applicant due to several reasons:
"I'm very happy with the standard of training received on the OISC Level 1 course, i passed my exam. Thank you!"
"My application was approved and a huge weight has been lifted from our shoulders this year "
"We used this service for the spouse visa extension application to assure that all the information was valid and correct."
Backlog of Asylum Applications
In the UK, asylum applications have spiked due to global socio-political changes and the spike in people seeking safe refuge. As a result of this increasing trend, many interviews have been pushed back to a later date than expected.
Insufficient Resources and Staffing
An army of dedicated personnel is necessary to serve many asylum applicants. However, the situation could be more staffed, leading to considerable delays. More staff is needed as applications are reviewed, interviews are conducted, and extensive paperwork is managed.
Complexity of Asylum Cases
The reasons people seek asylum are as varied as the applications themselves. Some are complicated with multiple legal challenges or involve large families whose members represent a unique situation.
Bureaucratic systems may need to be more reliable and transparent in other countries, making verification and documentation difficult.
Legal Challenges and Appeals
If an asylum decision is declined, many choose to appeal the decision through the legal route. The journey doesn't necessarily end with the submission of an application. It introduces another layer of process and time, further stressing the system.
What Are The Consequences Of Prolonged Asylum Interview Wait Times?
Extended waiting times for asylum interviews have profound and far-reaching consequences beyond mere administrative delays. Each outcome introduces its own set of challenges and impacts for both asylum seekers and the host cotuntry.
Increased Vulnerability of Asylum Seekers
The wait for an asylum interview poses significant uncertainty for asylum seekers. These extended periods often require stable employment, healthcare, and education.
Such an uncertain status can lead to unsafe living conditions, with many requiring consistent shelter, food, and other essential services. Beyond physical vulnerability, this prolonged uncertainty can have considerable mental and emotional effects, manifesting in stress, anxiety, and depression.
Strain on Social and Support Services
The local support system can become overburdened when numerous asylum seekers await interviews.
This situation could reduce access to limited resources such as shelter beds, medical care, and counselling services.
Asylum seekers who already encounter challenges accessing these services might find obtaining the help they require even more complicated.
Asylum Backlog and Delays in the Immigration System
An increase in the number of people awaiting asylum interviews can lead to broader inefficiencies in the immigration system. This backlog is not isolated. It affects other applicants and processes, causing delays in immigration and family reunification procedures. Such systemic delays can lead to higher costs and administrative burdens.
Effect on Public Perception and Attitudes Towards Immigration
Public perception is often influenced by what people observe and hear in the media. Extended wait times and the resulting backlogs can be depicted negatively, leading to misconceptions about asylum seekers and their reasons for seeking refuge. Immigration might be portrayed as a challenge rather than acknowledging the contributions and circumstances of those in pursuit of a better life. In time, these perceptions can shape public policy and discourse, potentially resulting in stricter immigration rules or decreased asylum-seeking programs backing.
What To Do If Your Asylum Interview Is Delayed
If your asylum interview is delayed, it can be a stressful and challenging situation, given the seriousness of the process. Here are detailed steps and advice to navigate through this period:
Stay Informed
Regularly Check Online
The digital age has made it easier for asylum seekers to track the status of their applications via the Home Office website. Make a habit of constantly checking your asylum case status on the official immigration portal. This helps you remain updated on developments and ensures you get all important notifications and updates.
Maintain Communication
Stay in touch with the relevant authorities responsible for asylum decision making, ensuring they have your updated contact information. This guarantees that you are directly reachable for any sudden changes or updates regarding your interview.
Seek Legal Counsel
Find Specialised Solicitors
Not all legal professionals have expertise in handling asylum applications. When seeking counsel, ensure you engage with a solicitor specialising in asylum cases, such as Total Law Solicitors. Our team's expertise and understanding of the complex asylum process can be invaluable.
Clarify Delays
There can be multiple reasons for the delay of an asylum interview. It could be due to a backlog of applications, legal complexities, or administrative issues. A specialised solicitor can explain the delay in your case and guide you on the expected wait time.
Understand Your Rights
Total Law Legal professionals can help you understand your rights during the waiting period, ensuring that you don't put your application at risk.
Stay Prepared
Review Potential Questions
There are common questions that asylum seekers might encounter during their interviews. Continuously review potential questions for the substantive asylum interview so you remain sharp and prepared. This will help you feel more confident when your interview is eventually scheduled.
Document Everything
Ensure that you have all necessary documents and any supporting evidence at hand. Regularly review them and keep them organised.
Seek Support
Waiting can be mentally and emotionally exhausting. Join support groups or communities of asylum seekers where you can share experiences, gain insights, and provide mutual emotional support during this trying period.
Is There Anything I Can Do to Avoid Delays?
A few simple measures can be taken to minimise the impact of unexpected delays in any application or process, especially when dealing with a process of significance. However, unexpected delays are unavoidable.
Provide Accurate Information
The foundation of any successful application is the accuracy and honesty of the information provided. Submitting misleading or false details can not only cause delays but may also jeopardise the credibility of the entire application. Avoiding errors at the beginning can significantly reduce the chances of additional verifications or investigations, prolonging the process.
Regularly cross-check the details in your application with official documents to ensure consistency. This can prevent potential differences that could be identified later in the review process.
Stay Proactive
A well-organised file or digital folder with all the necessary documents can be incredibly helpful. This ensures that you have all the required information at hand and allows for quick retrieval when additional details are requested. Labelling documents and having a checklist can aid in efficient organisation.
Checking in periodically with the authorities or organisations handling your application can provide updates and, sometimes, assist with the process.
Seek Expert Advice
In complex processes such as navigating the UK asylum system, seeking advice from Total Law experts in the field is always beneficial.
They can offer insights on common pitfalls to avoid and provide guidance on best practices to ensure a smoother application process.
Regulations, guidelines, and processes evolve. It's essential to stay updated with the latest requirements and changes.
Engaging by subscribing to newsletters, joining relevant forums, or regularly checking official websites can keep you informed and ahead of any alterations.
Be Prepared for Contingencies
While it's essential to be positive, preparing for the worst is equally important. Understand the potential reasons for delays and have strategies to address them quickly.
Our Total Law Solicitors Can Help You
Asylum is a complex process, especially when faced with delays and challenges. Total Law Solicitors understands the complexities and the emotional impact of the process.
With an extensive track record in asylum and immigration law, our dedicated team is committed to guiding you through every step of the process. Whether addressing prolonged delays in your asylum interview or assisting with your application, we ensure you have the best representation and advice. Our Total Law solicitors are here to help you along the way. Call us at 0333 305 9375 for expert guidance and support.
Advice Package
Comprehensive immigration advice tailored to your circumstances and goals.
Application Package
Designed to make your visa application as smooth and stress-free as possible.

Fast Track Package
Premium application service that ensures your visa application is submitted to meet your deadline.
Appeal Package
Ensure you have the greatest chance of a successful appeal. We will represent you in any case.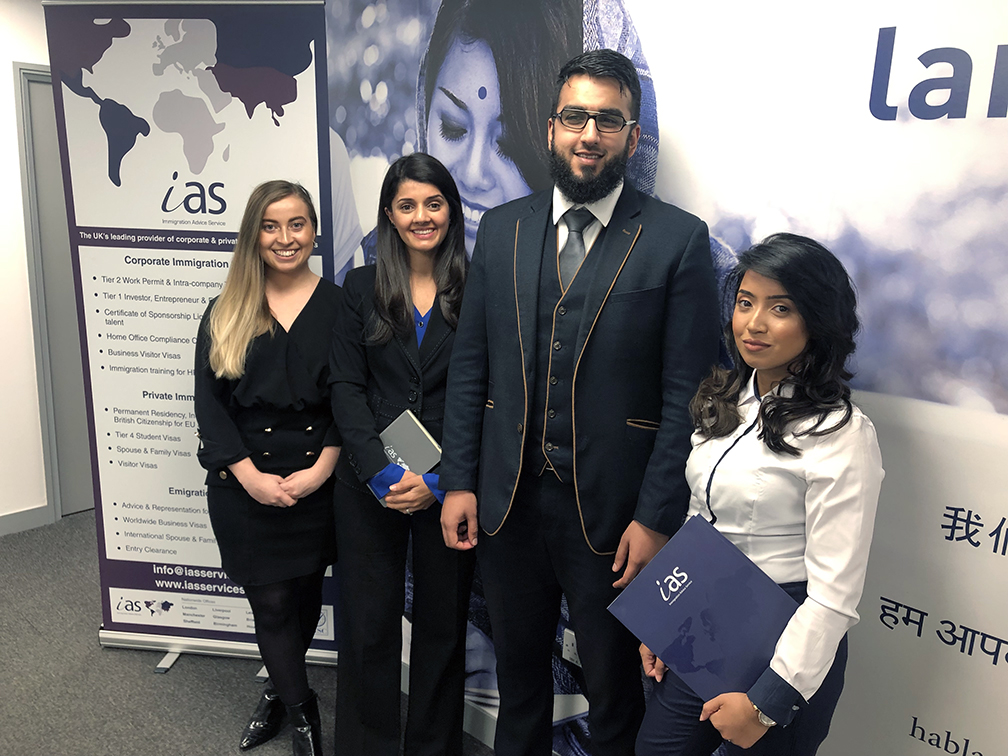 The Advice Package
During this untimed Advice Session with our professional immigration lawyers in London, you will receive our comprehensive advice, completely tailored to your needs and your situation.
Request the Advice Package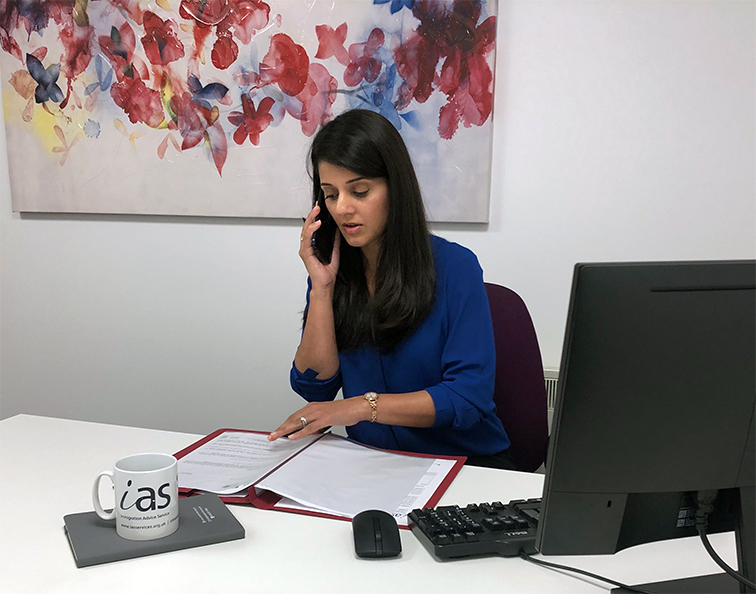 The Application Package
With our Application Package, your dedicated immigration lawyer will advise you on your application process and eligibility. Your caseworker will then complete and submit your forms to the Home Office on your behalf.
Request the Application Package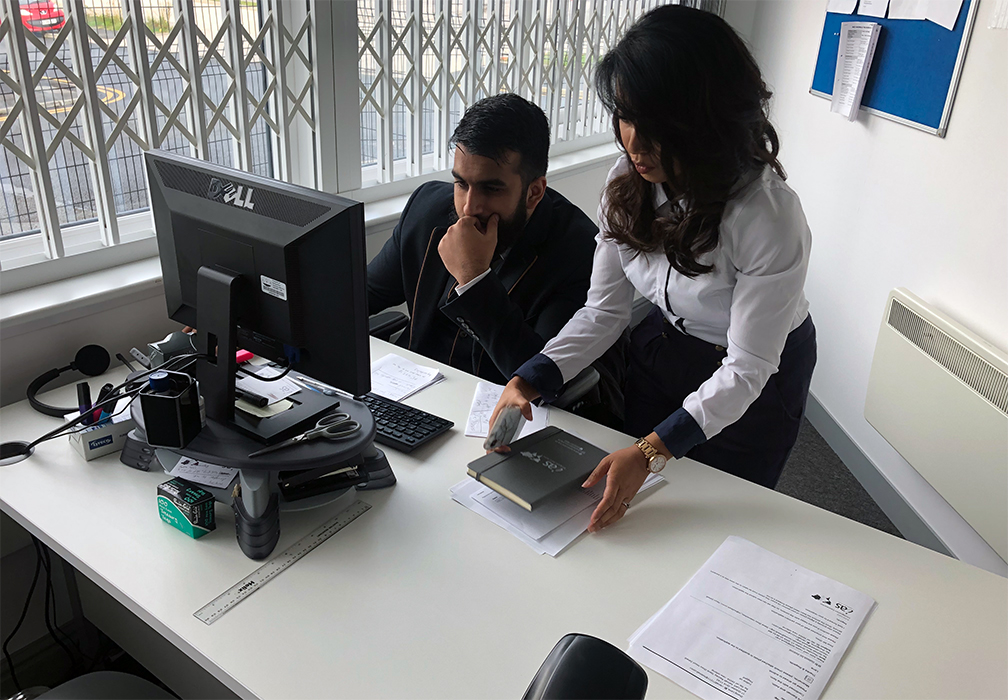 The Fast Track Package
Our Fast-Track Application Package is a premium service for those who need to submit their application in time with their deadlines. Your case will become a top priority for our lawyers and you will benefit from our highest-quality services.
Request the Fast Track Package
The Appeal Package
By choosing our Appeal Package, you can rely on our lawyers' legal knowledge and experience to ensure you have the highest chance of a successful appeal. We will also fully represent you in any hearings/tribunals.
Request the Appeal Package
Related pages for your continued reading.
Frequently Asked Questions
While the UK government has a standard procedure for processing asylum claims, ensuring that all required documentation is provided promptly and correctly might streamline your application process.
The Home Office occasionally releases data and reports on the current number of pending asylum applications. This data can be accessed through their official website or related publications.
Currently, in-person interviews are standard, but there may be special circumstances where alternative methods like video interviews are considered.
Yes, but it's crucial to communicate any scheduling conflicts as soon as possible to the appropriate authorities. Note that repeated rescheduling might impact the processing time of your claim.