Moving to Canada from Australia
If you are considering moving to Canada from Australia, there are several different visa routes to take. However, it can be difficult to understand which ones you are eligible as they have differing application processes and eligibility criteria for moving to Canada from Australia.
To help with emigrating to Canada from Australia reach out to one of our immigration lawyers at Total Law to support you in choosing the most suitable route. Contact us at +44 (0)333 305 9375 to speak to experienced immigration experts.
Overview of Moving to Canada from Australia
When moving to Canada from Australia, it is essential to understand the eligibility requirements and the visa option that best suits you. Between 2016 and 2021, over 1.6 million immigrants moved to Canada.
The visa application process can be competitive, and the immigration authorities are highly regulated. This guide will provide you with more information about the immigration process that can help you to make the right decisions regarding your application.
"I'm very happy with the standard of training received on the OISC Level 1 course, i passed my exam. Thank you!"
"My application was approved and a huge weight has been lifted from our shoulders this year "
"We used this service for the spouse visa extension application to assure that all the information was valid and correct."
Canada Immigration Options for Australians
Before beginning your immigration journey, you should understand which visa option is right for you. Below are some of the most popular Canadian immigration options for Australian citizens.
Work Visas
Student Visas
Territory-Based Visas
Family Visas
Refugee Visa
Work Visas
Provincial Nominee Visa Program
Each province or territory in Canada has its own immigration process. If the local authority considers your skills, education, and experience necessary for improving the economy, they may nominate you for this visa option.
Temporary Resident to Permanent Resident Visa
If you and your family members have lived in Canada under a temporary work visa, you may be eligible to apply for permanent residency. Only those working in an essential occupation, as a healthcare professional, or recently graduated from a Canadian post-secondary education system can apply for this visa.
Express Entry Visa (for Skilled Immigrants)
Skilled workers gain priority express entry for the immigration process. If the following conditions apply, you may be eligible for this visa type:
Canadian experience class – you have experience working in Canada during the three years prior to your application.
Federal skilled workers program – skilled workers who meet educational background criteria with foreign work experience.
Federal skilled trades program – skilled workers with a valid job offer, certificate, or qualification, who are qualified in a skilled worker trade.
Start-Up Visa
You could be eligible for a start-up visa if you have the funding and sponsorship to start a business in Canada that will benefit the economy. Your company must provide jobs in Canada, be able to complete on a global scale and be driven by innovation.
Quebec-Selected Skilled Workers Visa
Quebec, like many major cities in Canada, has its own rules for immigration, and is able to select immigration candidates most suited to life in Quebec. To apply, you must first apply to the Government of Quebec. Once you have received their approval, you can then apply for permanent residency with the Immigration, Refugees, and Citizenship Canada immigration authorities.
Self-Employed Persons Visa
You can apply for a visa to move to Canada if you are self-employed. However, you must meet the following eligibility requirements:
Have relevant experience in cultural activities or athletics.
Be able to bring this experience to improve Canadian cultural attractions and athletics.
Agri-Food Pilot Visa
If you are a worker in the agri-food industry, you might be eligible for the Agri-Food Pilot Visa, designed to bring workers in to support the Canadian agricultural industry. To be eligible for this visa, the following must apply:
You have Canadian work experience in relevant agricultural industries.
You have a full-time and non-seasonal job offer in a relevant Canadian agricultural sector.
You meet or exceed the Canadian language requirements.
You have the required settlement funds.
You maintain temporary resident status if you are already settled in Canada.
Permanent Residency for Hong Kong Citizens Visa
Since Hong Kong and Canada have both been part of the British Commonwealth, there are options for Hong Kong residents to obtain a Canadian visa if the following criteria apply:
You are a temporary Canadian resident and recent graduate living in Canada.
You have work experience in Canada in the last 3 years.
Student Visas
Atlantic Immigration Visa Program
Under the Atlantic Immigration Program, you can immigrate by graduating from a school in the following areas:
Prince Edward Island
Nova Scotia
New Brunswick
Newfoundland
Labrador
Study Permit
A study permit allows foreign nationals to live and study in Canada at a Canadian educational institution. The study permit is not to be confused with a student visa, as it will not allow you to enter the country.
The Canadian immigration authorities will issue you with a Visitor Visa and electronic travel authorisation when you are granted your study permit. Once your course is complete, you can remain in Canada for a total of 90 days. You may extend your stay by applying for an open work visa once your study permit expires.
Territory-Based Visas
Rural and Northern Immigration Pilot Visa
To draw workers into rural areas and northern territories, Canada offers an immigration pilot. To access this pilot, you must have a job offer from a company in one of the approved territories. You must also have a recommendation for the visa from the community. The eligible areas change frequently, so contact us at Total Law to enquire about this visa type.
Economic Mobility Pathways Pilot Visa
If you are an eligible skilled refugee, you may be eligible for the Economic Mobility Pathways Pilot Visa. You must have refugee status to apply for the visa, and you must be eligible for an economic immigration program. To be eligible for these programs, at least one of the following must apply:
You have English or French skills
You have work experience, job training, or education in a relevant field.
You must have an offer for job opportunities in Canada for full-time work.
Francophone Immigration Visa
The Francophone Immigration Visa is designed to help bilingual or French-speaking immigrants work and live in Canada. This visa route helps you to find French culture and facilities outside Quebec and plan your life in Canada as a French-speaking person. The visa helps to connect companies with French-speaking professionals to outsource skills via the immigration process.
Family Visas
Family Sponsorship Visa
This visa option allows parents, children, spouses, grandparents, and siblings. You can only apply for this visa if your relative is:
At least 18 years old.
Has Canadian citizenship.
Is registered in Canada under the Indian Act.
Has permanent residency in Canada.
Caregivers Visa
If you have caregiving responsibilities for a relative in Canada, you could be eligible to apply for a Caregivers Visa or for a temporary work permit. There are several programs under this visa type:
Home child care provider.
Home support worker.
Live-in caregiver.
Caring for children.
Caring for people with High Medical Needs.
Interim pathway for caregivers.
Refugee Visa
If you are in danger in your country of origin, you could be eligible to apply for Canadian residency as a refugee. Here are the eligibility requirements:
You are outside of your home country and cannot return due to persecution for one or more of the following reasons:

Race
Religion
Political opinion
Nationality
Membership of a particular social group (gender, sexual orientation, etc.)

You are sponsored by one of the following eligible sponsors:

The Government of Canada
A group of people or an organisation
Both the government and an organisation.

You are seeking asylum due to war or conflict in your home country or have been denied basic human rights on an ongoing basis.
Visa Eligibility Criteria for Australian Citizens Moving to Canada
There are certain eligibility criteria Australian citizens must meet to obtain Canadian citizenship. Below is a list of the eligibility requirements to consider before applying for a visa to move to Canada from Australia:
You must have a valid passport or relevant travel document.
You must be in good health.
You must have a clean criminal history and no immigration-related convictions.
You must provide evidence of your financial health and ability to afford your stay or life in Canada.
You must have a medical examination letter from a licensed medical professional.
You must have an invitation to Canada from an organisation, community, sponsor, employer, or family member.
The eligibility requirements can be more complex for each different visa type, but you must meet these basic requirements before considering moving to Canada. If you wish to learn more about the requirements for a specific visa type, you must take an assessment on the Canadian government website, which will let you know whether or not you are eligible.
If you are unsure about your eligibility for a Canadian visa after taking the assessment, you can access the services of an experienced Canadian immigration consultant at Total Law.
Application Process For Canadian Immigration
To move to Canada from Australia, you must complete the appropriate visa application process. Generally, this means doing the following steps:
Create an account using the Canadian government website.
Sign into your account.
Click the link to apply for permanent residency in Canada.
Submit certified scans and copies of all of the required documents.
Provide all the details requested in the online forms.
It can be helpful to have the advice of an immigration expert during the application process to strengthen your application with relevant evidence and documentation.
It is important to verify that all information in your application is true before submitting it, as this could result in a visa refusal. Appealing a visa refusal can cost both time and money and should be avoided by paying due diligence at the time of application.
What Is the Processing Time for Canadian Visas?
When you submit a Canadian Visa application, you can generally expect to receive a decision within 36 days of submission. The processing time starts on the day you submit your application. Using the Canadian Government website, you can check the status of your visa application – the processing time can vary from visa to visa.
If you application is refused you can appeal to the Canadian immigration office. You can make a residency obligation appeal if you are overseas when your visa is denied or a removal order appeal if you are in Canada when rejected.
Should you decide to appeal the decision, you can strengthen your case by using immigration lawyers. They will be able to support your appeal and help you to provide sufficient evidence to prove your eligibility for the visa.
Should I Apply for a Canadian Visa from Australia or Canada?
You do not have to be living in Canada to apply for permanent residency. You can apply from either Australia or Canada. If you are on a travel or work visa in Canada, you can apply for permanent residency without returning to Australia.
Since the processing time begins when you submit your application, the processing time could take longer if you apply from Australia, especially if you are sending your application and supporting documents via the postal service.
How Can Total Law Help?
The Canadian immigration process can be intimidating, as Canada has some of the strictest visitor visa and immigration programs. Sometimes, you must apply for sponsorship from a Canadian territory to gain a visa.
Using the services of an experienced immigration consultant can help you understand how to strengthen your case. They will be able to identify the best route to take for permanent residence and strengthen your portfolio of supporting documents.
If your visa application is unsuccessful, then reach out to us to help with the appeal process.
To improve your chances of a successful visa application and move to Canada from Australia, why not contact our expert team of immigration lawyers at Total Law? We have indepth knowledge of Canadian immigration programs. Call us at +44 (0)333 305 9375 today.
Advice Package
Comprehensive immigration advice tailored to your circumstances and goals.
Application Package
Designed to make your visa application as smooth and stress-free as possible.

Fast Track Package
Premium application service that ensures your visa application is submitted to meet your deadline.
Appeal Package
Ensure you have the greatest chance of a successful appeal. We will represent you in any case.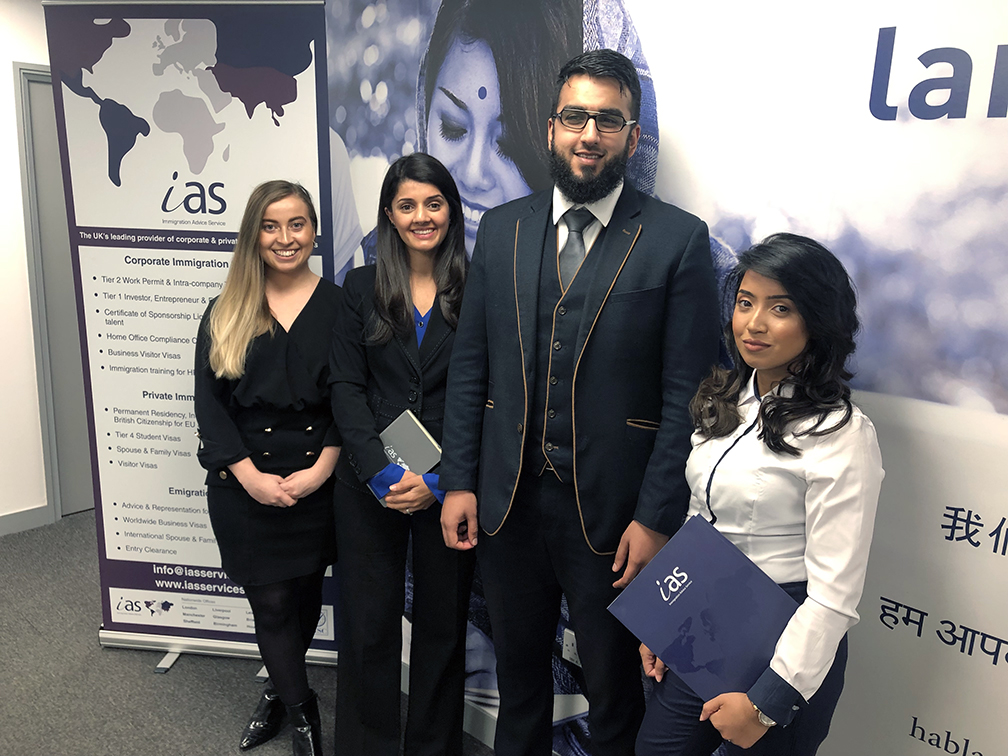 The Advice Package
During this untimed Advice Session with our professional immigration lawyers in London, you will receive our comprehensive advice, completely tailored to your needs and your situation.
Request the Advice Package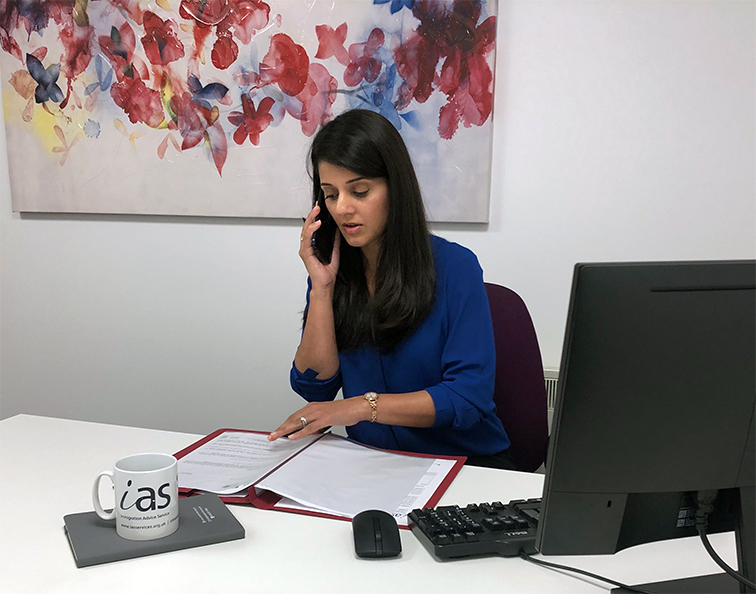 The Application Package
With our Application Package, your dedicated immigration lawyer will advise you on your application process and eligibility. Your caseworker will then complete and submit your forms to the Home Office on your behalf.
Request the Application Package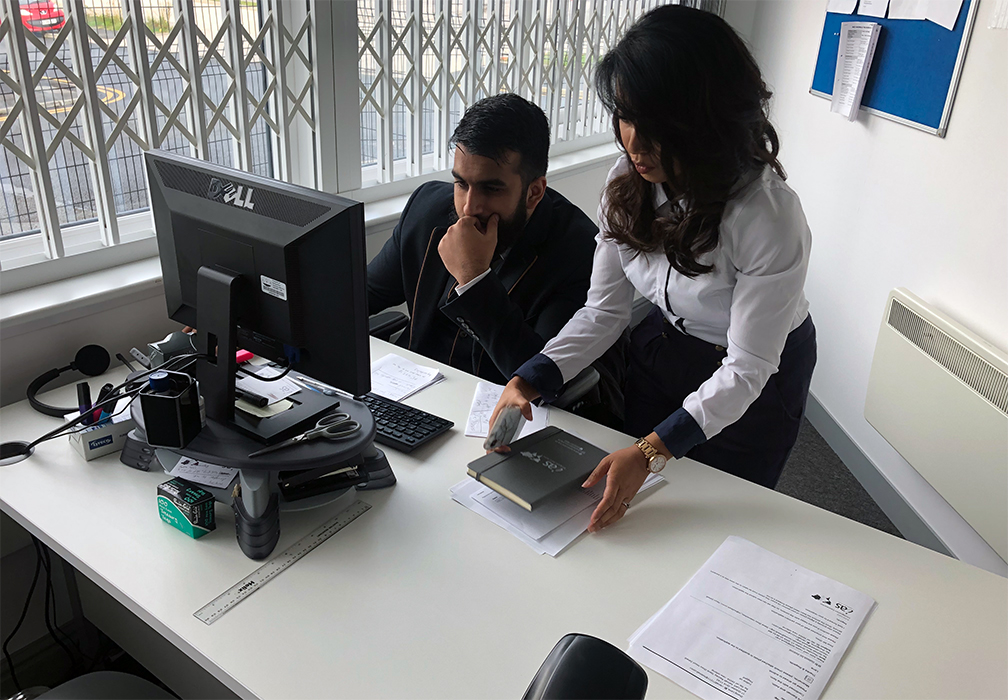 The Fast Track Package
Our Fast-Track Application Package is a premium service for those who need to submit their application in time with their deadlines. Your case will become a top priority for our lawyers and you will benefit from our highest-quality services.
Request the Fast Track Package
The Appeal Package
By choosing our Appeal Package, you can rely on our lawyers' legal knowledge and experience to ensure you have the highest chance of a successful appeal. We will also fully represent you in any hearings/tribunals.
Request the Appeal Package
Related pages for your continued reading.
Frequently Asked Questions
It can be challenging to move to Canada if you do not have an understanding of your visa options and eligibility. Canada has strict rules and requirements for immigration, and it can help to consult an immigration lawyer during the application process.
Canadian immigration programs are known for being more lenient than Australian ones but it can still be difficult to navigate the required criteria for Permanent Residency. Reach out to Total Law for support in becoming a permanent resident in Canda.
The visa processing fee for a primary applicant is $1,625 (CAD) for a single applicant. To include a spouse in your visa application costs $850, and to include a child or dependent in your application will cost $230 per person. The cost, however, can vary depending on the type of visa you apply for.