Obtaining UK Residency
Obtaining residency in the UK is a settled immigration status for people with permitted residence status. This means they can live and work without restriction in the UK on an indefinite basis.
If you have any questions regarding the UK residency process, you can contact our expert immigration lawyers to discuss any concerns you may have, or for some help navigating the application process. You can call us on 0333 305 9375, or contact us online seven days a week via our live chat.
What are the eligibility criteria for UK residency?
People that are residents are permitted to apply for British Citizenship. There are various methods and pathways to applying for UK permanent residency, based on your individual circumstances.
You already have the right to live and work in the UK permanently if:
You hold 'settled status' per the EU Settlement Scheme
You already have 'Indefinite Leave to Remain'
You are an Irish citizen
You are a Commonwealth citizen with 'right of abode'
If you're in any one of those situations,  you don't have to apply for permanent residence and you are permitted to stay in the UK for as long as you wish.
"I'm very happy with the standard of training received on the OISC Level 1 course, i passed my exam. Thank you!"
"My application was approved and a huge weight has been lifted from our shoulders this year "
"We used this service for the spouse visa extension application to assure that all the information was valid and correct."
If you don't fall into those categories, there are a number of ways to apply for UK residency, based on your individual circumstances. These permanent residence statuses are as follows:
1.     You have a work permit in Britain
You may be able to apply for UK residency if you have a work visa. To be eligible, you usually would need to have worked and kept continuous residence in the UK for 5 years.
This time frame does vary, however, as with an Innovator or Global Talent visa it can be after 3 years.
You will also have to provide bank statements that prove you meet financial or salary requirements. All this will depend on the exact work visa you hold. Work visas in the UK are:
International Sportsperson or Skilled Worker visa
Global Talent, Entrepreneur or Investor visa
Innovator visa
Represent an overseas business
Turkish Worker or Businessperson visa
A private servant in a diplomatic household with an International Agreement visa, or a domestic worker
2.     You have family members in the UK
If you have a family member(s) that are already settled in the UK – either holding British citizenship or a person with indefinite leave to remain.
You'll enter the UK with one of the below visas, and after either 5 – 10 years (depending on visa requirements) you can apply for UK residency, 28 days before the visa expires:
A partner – with your family visa
A partner – as a dependent on your partner's work visa
A parent – with your family visa
A child – with your family visa
A child – as a dependant on your parent's work visa
An adult-dependent relative on a family visa
You can also apply if your partner has died or if your relationship ends due to domestic violence.
3.     You have lived in the UK for 10 years
If you have lived in the UK for the qualifying period of 10 years, of continuous and legal stay, you can apply for permanent residence status in the UK.
4.     You have 'Settled status' per the European Union Settlement Scheme
EU nationals and their family members who, by 31 December 2020, had been continuously living in the UK for five years are eligible for settled status. EU citizens and their family members who arrive after this date or have not been living in the UK for five years are eligible for 'pre-settled' status, which allows them to stay in the UK, and after five years can apply for settled status.
Settled status is the same thing as UK residency, removing immigration restrictions.
5.     You have been living in the UK on an Ancestry Visa
You may be eligible for UK residency if you've spent 5 years in the UK on a UK Ancestry visa.
Other ways to get residency include:
Refugees, humanitarian protection or hold Discretionary Leave
Returning to the UK having previously had indefinite leave to remain
Served in the armed forces
Why apply for UK residency?
People with UK residency are permitted to live and work in the UK, free from any immigration or additional visa restrictions. They can access benefits and study. They cannot vote in elections or take a job in public office. It is a great way to avoid repeated immigration processes, including the paperwork.
It also grants you the chance to apply for British citizenship, if you so wish, after 12 months (1 year). However, if you are married to a British Citizen, you may be eligible to apply immediately for British Citizenship.
Either way, once you naturalise as a British Citizen, you are then permitted to apply for your first British passport.
To qualify for UK residency, the person must satisfy the following criteria:
In addition to the aforementioned criteria above, applicants cannot have been absent from the UK for more than 180 days in the five consecutive 12-month periods.
Applicants must demonstrate good English unless they are national from one of the following countries (inside and outside the European Union):
Antigua and Barbuda
Australia
The Bahamas
Barbados
Belize
Canada
Dominica
Grenada
Guyana
Jamaica
Malta
New Zealand
St Kitts and Nevis
St Lucia
St Vincent and the Grenadines
Trinidad and Tobago
USA
You must demonstrate sufficient knowledge of what life in the UK is like. This is done by completing the 'Life in the UK' test. This is a mandatory 45-minute test with 24 questions about British nationality, national traditions, and customs, devised for foreign nationals by immigration experts seeking indefinite leave to remain in the UK or naturalisation.
There are more than 30 centres that can administer the test across the UK. Applicants are required to book their Life in the UK Test online, a minimum of 3 days in advance. The test costs £50.
You do not need to take the Live in the UK if:
You are under the age of 18
You are 65 years or older
You have passed the Life in the Uk test before. Like, for example, if you're applying to become a citizen and already passed it as part of your settlement application
You have a long-term physical or mental condition. If this is your situation, you must provide either a form or letter from an official doctor confirming your physical or mental condition.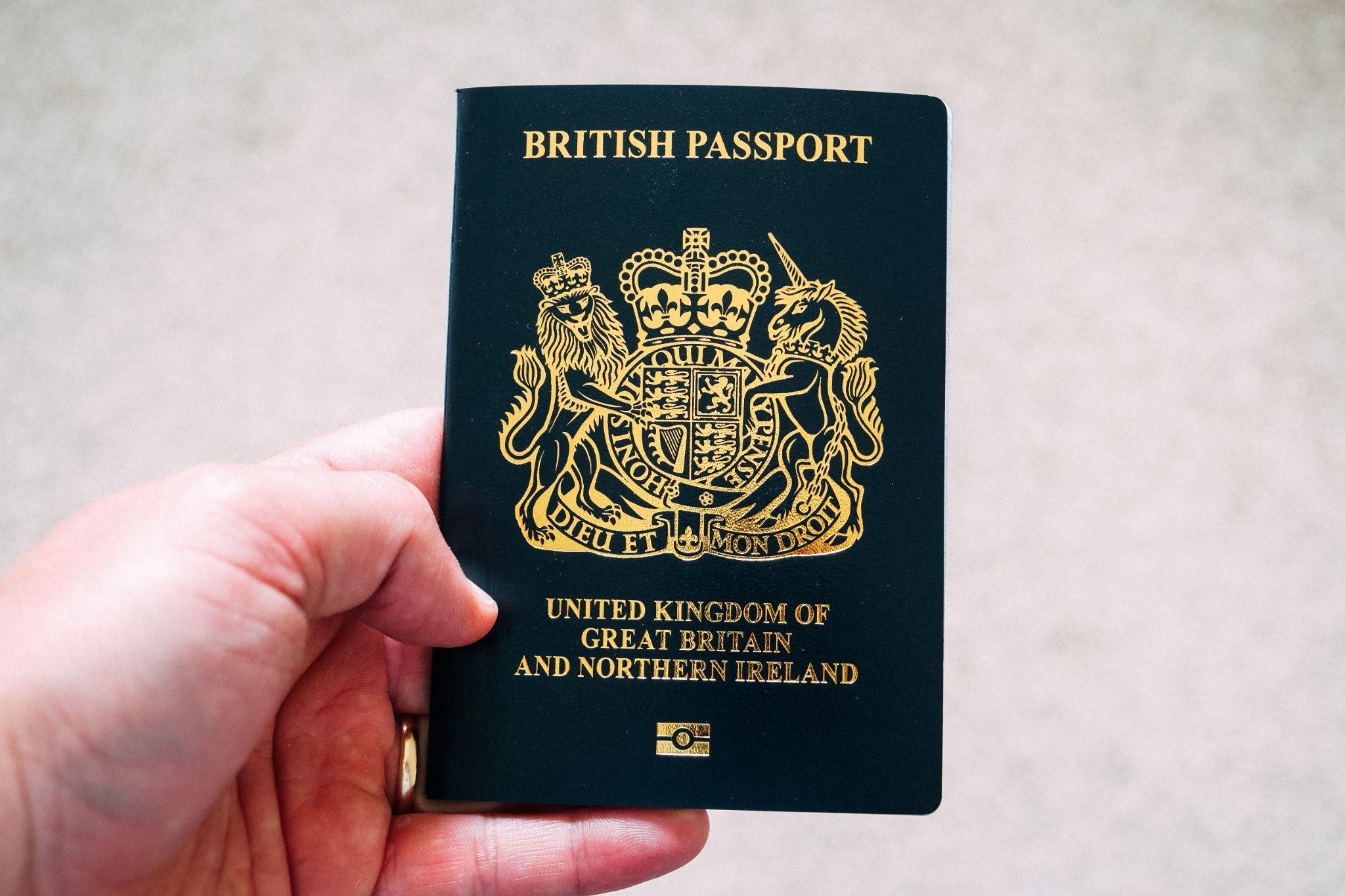 What can applicants expect from the exam?
To book the 'Life in UK exam',  applicants must provide a valid email address, pay with a valid debit or credit card, and provide an accepted form of ID like a valid passport, a valid travel document with valid official photo identification (you cannot use an emergency travel document), biometric residence permit, biometric, and/or residence card.
Applicants have to score 75% or more to pass the test. If you pass, you'll get a 'unique reference number', which is required to complete your permanent residency application. The Home Office (UK government) will use the reference number to check that you've passed.
If you fail the test, you have to wait 7 days before taking the test again, but you can take the test as many times as you need to and you will need to book and pay again each time.
What is the application process?
Applications are done online, from inside the UK. The correct application form will depend on which immigration category you are applying to, based on your visa. The most common form of online application are:
Apply to Settle in the UK including work-based categories, known as SET O application
Apply based on Long Residence in the UK, known as SET LR
Apply to settle as the partner or parent of a settled person, known as SET M.
You will be asked to provide documents, too. Please note, that this is not an exhaustive list and it may vary depending on visa types:
Your valid passport
Your current valid visa that is allowing you to live in the UK
Proof of any (if any) absences and/or holidays in which you left the UK
Payslips from your employer to prove you meet the minimum income requirements (for Skilled Workers;)
Proof you meet the English language requirement
Sufficient results from the Life in the UK test.
Biometric details (varies on application type)
Common reasons for refusal of UK residency include:
Wrong or insufficient documentation
Wrong or incomplete application forms
Failure to provide additional documents or information within a specified period
Should your application be refused, you can:
Resubmit your application
Appeal the decision
Lodge an Administrative Review
Issue Judicial Review
What are the fees?
The fee is £2,389. This is not inclusive of the mandatory £19.20 biometric fees. You can opt for super-priority processing for an additional £800 (which takes 24 hours) and priority processing (which takes 5-day processing) for £500 (only when eligible).
How long does the application take?
The typical time is about 6 months. There is the optional "super-priority processing", which takes only 24 hours but it will cost you. It costs an additional £800, and priority processing which is 5-day processing but costs an additional £500. This is only available when eligible.
How Total Law Can Help
UK Residency is the last step before obtaining British Citizenship, which is very appealing for many people! The process does require sufficient paperwork and that applicants meet very specific eligibility requirements, based on their visa and background. To help make the application smooth and straightforward, you should contact us at Total Law. Our team of successful immigration lawyers can support you throughout the application process and help your application be successful. We are happy to help seven days a week! You can reach us either by phone or through the online chat function.
Advice Package
Comprehensive immigration advice tailored to your circumstances and goals.
Application Package
Designed to make your visa application as smooth and stress-free as possible.

Fast Track Package
Premium application service that ensures your visa application is submitted to meet your deadline.
Appeal Package
Ensure you have the greatest chance of a successful appeal. We will represent you in any case.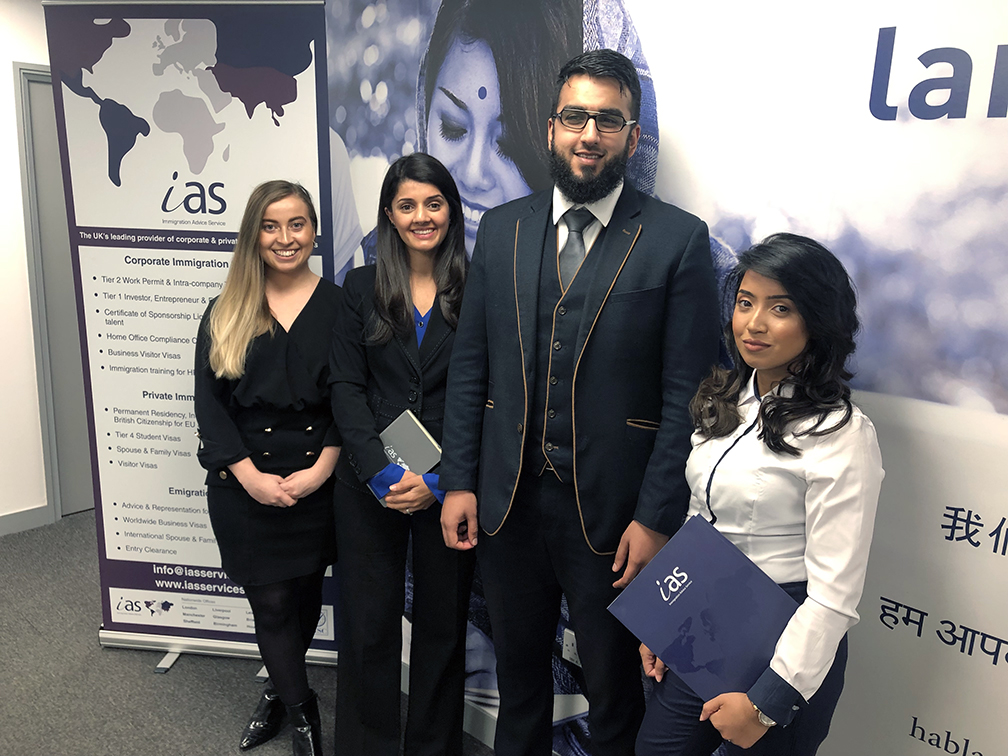 The Advice Package
During this untimed Advice Session with our professional immigration lawyers in London, you will receive our comprehensive advice, completely tailored to your needs and your situation.
Request the Advice Package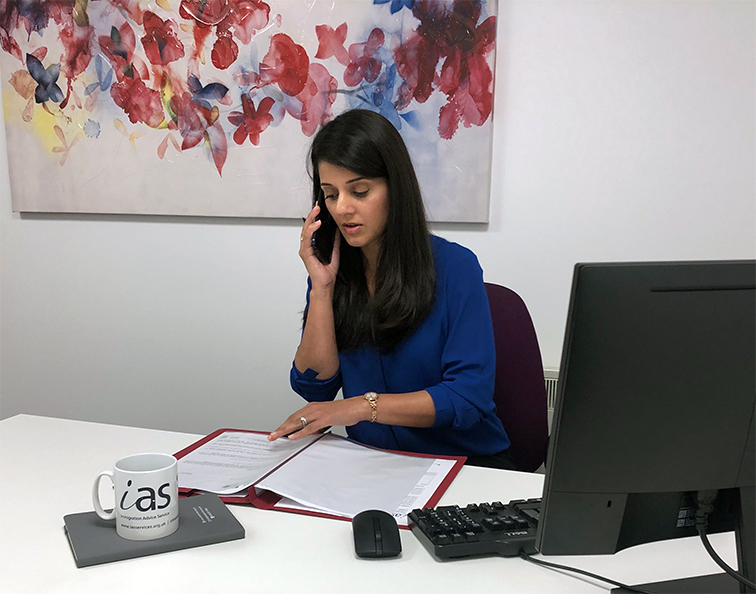 The Application Package
With our Application Package, your dedicated immigration lawyer will advise you on your application process and eligibility. Your caseworker will then complete and submit your forms to the Home Office on your behalf.
Request the Application Package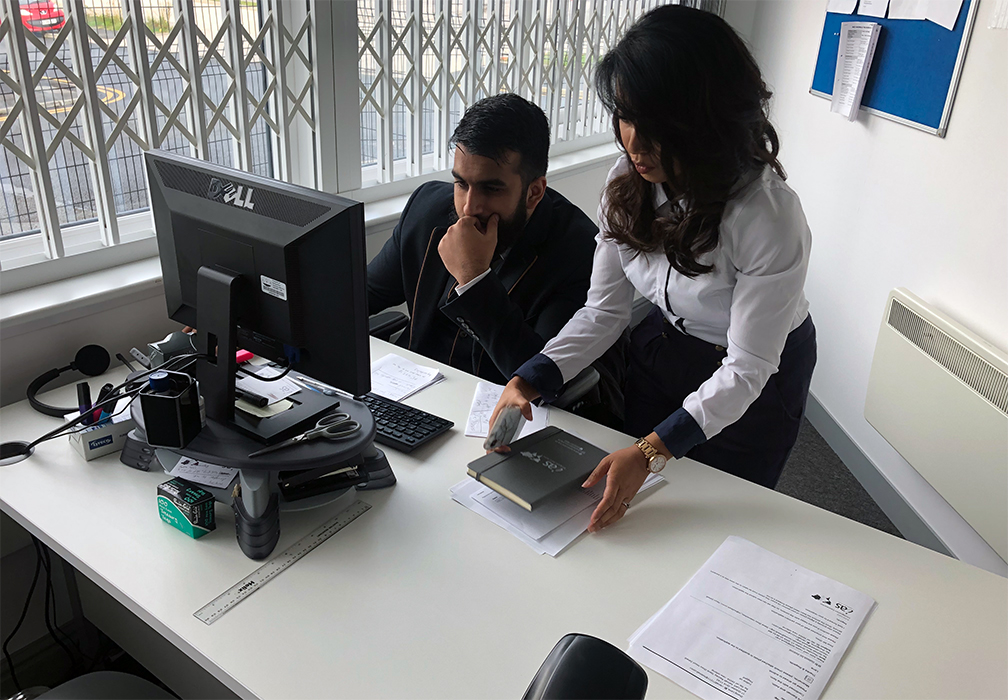 The Fast Track Package
Our Fast-Track Application Package is a premium service for those who need to submit their application in time with their deadlines. Your case will become a top priority for our lawyers and you will benefit from our highest-quality services.
Request the Fast Track Package
The Appeal Package
By choosing our Appeal Package, you can rely on our lawyers' legal knowledge and experience to ensure you have the highest chance of a successful appeal. We will also fully represent you in any hearings/tribunals.
Request the Appeal Package
Related pages for your continued reading.
Frequently Asked Questions
Continuous residency requirements state that you cannot leave outside the UK for more than 180 days in 12 months – 180 days is about six months.
With this status, it means you have settled status in the UK and therefore, are entitled to access public benefits, just like British citizens.
Yes, the student visa status does make applicants eligible to apply for UK Residency. In this situation, if you wish to seek permanent residency, you have to first complete 10 years of continuous stay in the UK to meet the criteria.
If you're living in the UK via a Skilled Worker visa, you will have to earn £25,600 per year (at least) unless the market rate for your job is higher than this. If the market value is 30,000 and you make 25,600 – you would be considered not eligible.
You are not permitted to combine your income with your spouse's to meet the salary requirement. The requirements must be met by the applicant on their own.