Eligibility & Documents Required To Claim Asylum In The UK
When applying for asylum in the UK, it is essential to fully understand both the eligibility requirements and documents you will need for a successful application. This guide will help you identify the key eligibility criteria and all of the necessary documents that will show the Home Office who you are, where you are from, and where you are staying in the UK.
If you have questions about any immigration-related areas such as family reunion applications and appeals, BRP issues for lost, stolen, or damaged passports, or applications for permission to appeal decisions, all you need to do is call 0333 305 9375 or contact us online. Here at Total Law, our team of immigration lawyers are on hand to answer any queries and help you find solutions.
Eligibility & Documents Required to Claim Asylum in the UK
The Home Office is careful with its eligibility requirements when it comes to claiming asylum in order to ensure help is provided to those who need it most.
The most fundamental eligibility requirement is that you are fleeing a country because you fear persecution based on your race, religion, nationality, political opinion, or anything else that could put you at risk depending on the current political situation within that country, such as your gender identity or sexual orientation.
The government might not consider your asylum claim if you:
Are from an EU country
Have travelled through a 'safe third country'
Have a connection to a 'safe third country' where you could have claimed asylum already
The government defines a 'safe third country' as one where you are not currently a citizen, where you would not be harmed, and where you would not be sent to a country where you would be harmed.
What Documents Are Required to Claim Asylum in the UK?
The documents you will require when claiming asylum in the UK fall under two categories. The first is to demonstrate who you are and where you have been. The second is to show where you are staying in the UK.
These are absolutely crucial when it comes to filling out an asylum claim and your application may be rejected if you fail to provide valid documents.
The first documents you will need to provide are intended to show the Home Office exactly who you are, where you are from, and where you have recently been. They include:
Any passports or travel documents
Identification documents which include birth and marriage certificates, school records, or country-specific identity cards
Any other documentation that might help with your application, such as household bills from a previous country or vehicle licence documentation
The second set of documents to include in your application will show the Home Office exactly where you are staying in the UK, and they include:
Household bills
Council tax notices
Bank statements with your address
Tenancy agreement
Housing benefit book
If you are staying at somebody else's accommodation then the Home Office will still need the above documents showing their address, as well as a letter written within the last three months confirming you have their permission to stay.
"I'm very happy with the standard of training received on the OISC Level 1 course, i passed my exam. Thank you!"
"My application was approved and a huge weight has been lifted from our shoulders this year "
"We used this service for the spouse visa extension application to assure that all the information was valid and correct."
Passport Has Expired: What Can I Do?
If your passport has expired then it is important to be clear about this when filling out the form to claim asylum in the UK. In the meantime, you can also apply for an immigrant's passport which can be used as a normal passport would, only that it excludes your home country.
You can also be granted 'limited leave endorsement' for a lost, stolen, damaged, or soon-to-be-expired passport. This process will transfer your leave endorsement to a biometric residence permit (BRP) via a 'transfer of conditions' application. These permits can be used to confirm your identity, your right to study in the UK, and your right to any public services or benefits.
How To Claim Asylum In The UK: The Steps
Claiming asylum in the UK is a process with three key stages:
When you register your asylum claim you will be photographed, have fingerprints taken, and have an initial interview to state who you are and where you have come from. You need to be clear if you or any of your dependents take medication or have medical information.
Once you have registered your intention to claim asylum in the UK, you will have an initial asylum screening. If you are already in the UK then this will be done via a telephone call which will take up to 30 minutes. You should have all relevant documents at hand during this screening and you should be ready to provide any information relating to your dependents.
If there is enough evidence then you might be granted refugee status without needing to do an asylum interview.
However, in most cases, you will be asked to speak to a caseworker soon after your screening. This is your opportunity to explain how you were persecuted in your country and why you are afraid to return.
You must be very open with the caseworker because any omitted details could be used against your claim further down the line. It is vital to have all necessary documents available to you when you go for your interview.
What Happens After I Claim Asylum?
Whilst your application will be handled by the Home Office as soon as possible, it may take longer for a decision to be made if:
More interviews are required
Supporting documents need to be verified
Personal circumstances complicate the process e.g. criminal convictions and medical requirements
If your claim for asylum is granted then you will be officially recognised as a refugee. In this case, you will have permission to reside in the UK for a minimum of 5 years, you will have access to a refugee integration loan to help you get started, and you will also be able to apply to fully settle in the UK after 5 years.
If your claim for asylum is not granted then you will be asked to leave the UK. If you fail to leave the country yourself then you may be forced to leave, but only after a letter has been sent to you to inform you of this action.
In this instance, you will be detained at an immigration removal centre before being removed from the country. If you decide to appeal your asylum decision then you will not be asked to leave until the appeal process is complete and a decision has been made.
After you have claimed asylum and are awaiting a decision, you may want to access some asylum support which includes accommodation and housing assistance:
Section 95 support will provide you with accommodation somewhere in the country along with financial help
Section 98 will provide you with the same assistance while you are waiting for a decision on your Section 95 application
Section 4 support is reserved for those whose asylum claims have been refused whilst they prepare to leave the country.
Our Total Law Immigration Solicitors Can Help You
Claiming asylum is a complicated process. There are many steps involved and you will need to be organised to ensure you have all the relevant documents at hand. Fail in this then your application will have a reduced chance of being accepted, so it is important to get it right the first time around.
Here at Total Law, our aim is to assist asylum seekers with any immigration-related issues they may be having. We have a truly global reach and our clients come from a broad range of backgrounds. Hence, we have a lot of services on offer, including asylum applications and appeals, bail processes including renewals, tribunals, and secretary of state applications, permission to work applications, and family reunion applications and appeals. Our lawyers are happy and willing to help you regardless of the stage you are at.
If you have any further questions about the documents you will need when applying for asylum in the UK, simply call 0333 305 9375 or get in touch online and ask to speak to our team of experts today.
Advice Package
Comprehensive immigration advice tailored to your circumstances and goals.
Application Package
Designed to make your visa application as smooth and stress-free as possible.

Fast Track Package
Premium application service that ensures your visa application is submitted to meet your deadline.
Appeal Package
Ensure you have the greatest chance of a successful appeal. We will represent you in any case.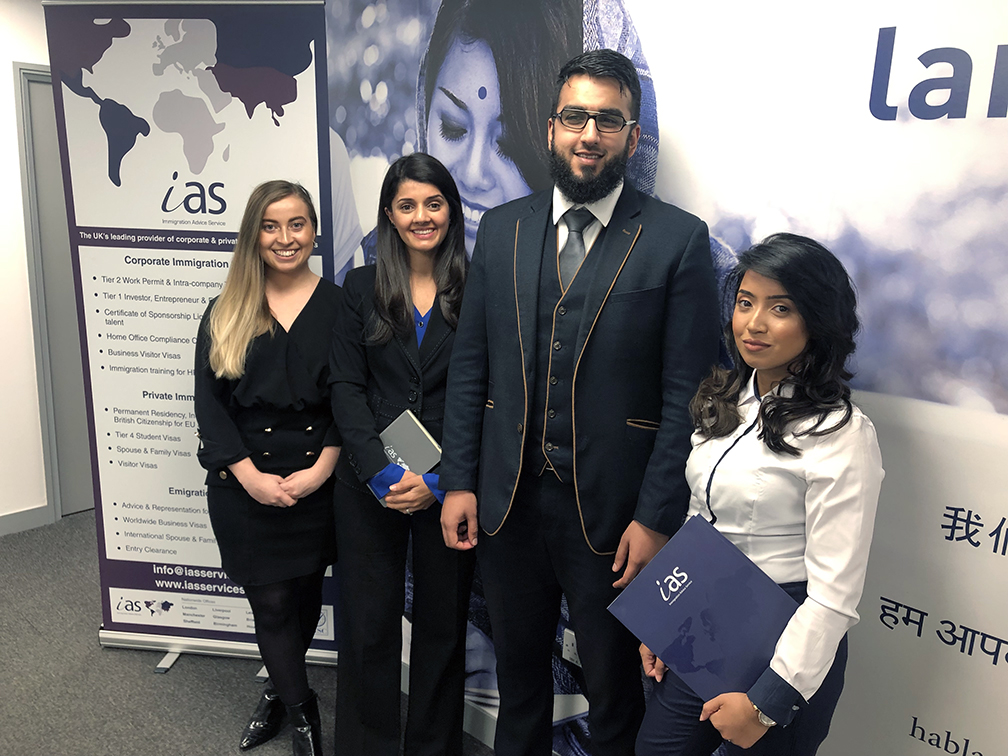 The Advice Package
During this untimed Advice Session with our professional immigration lawyers in London, you will receive our comprehensive advice, completely tailored to your needs and your situation.
Request the Advice Package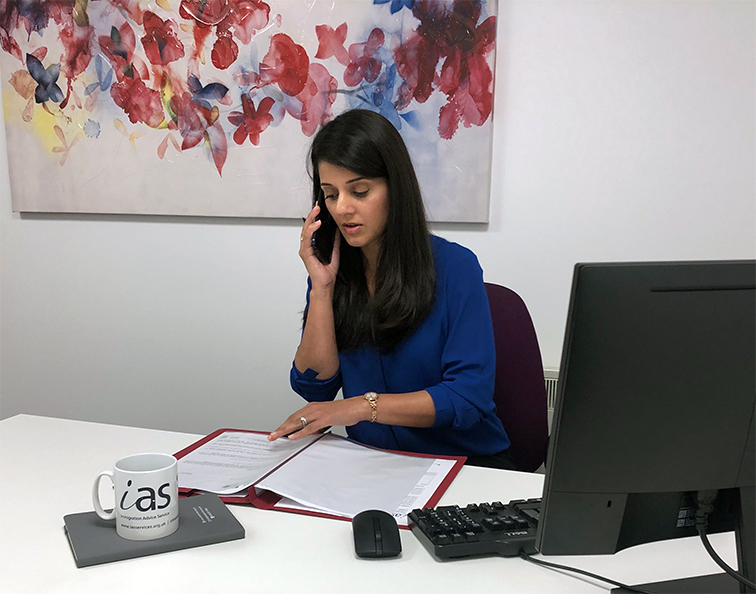 The Application Package
With our Application Package, your dedicated immigration lawyer will advise you on your application process and eligibility. Your caseworker will then complete and submit your forms to the Home Office on your behalf.
Request the Application Package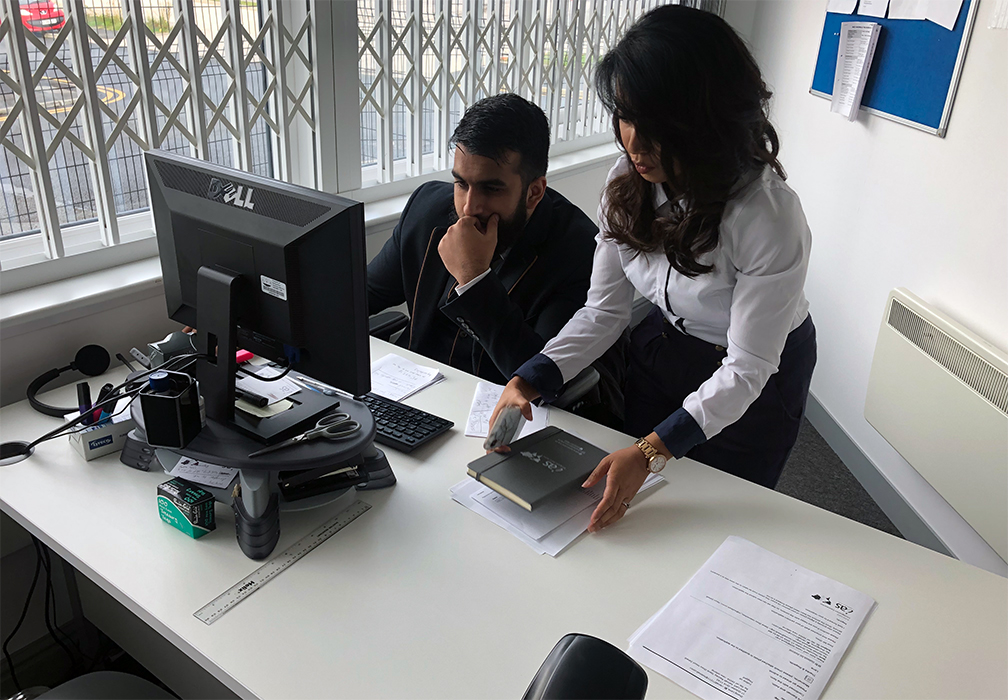 The Fast Track Package
Our Fast-Track Application Package is a premium service for those who need to submit their application in time with their deadlines. Your case will become a top priority for our lawyers and you will benefit from our highest-quality services.
Request the Fast Track Package
The Appeal Package
By choosing our Appeal Package, you can rely on our lawyers' legal knowledge and experience to ensure you have the highest chance of a successful appeal. We will also fully represent you in any hearings/tribunals.
Request the Appeal Package
Related pages for your continued reading.
Frequently Asked Questions
Whilst claiming asylum in the UK is a notoriously difficult and complicated process, our team of expert lawyers will guide you through each stage to increase your chances of a successful application.
The length of time it takes to come to a decision on claims for asylum very much depends on the verification of documents, any additional interviews, and any additional factors such as criminal convictions or medical requirements that need to be considered.
The asylum interview is your chance to explain who you are, where you are from, why you want to claim asylum in the UK, and why you are afraid of persecution in your country.
There is a variety of support available for asylum seekers in the UK that provides housing and financial help. These include Section 95, Section 98, and Section 4 assistance listed above.