Temporary Worker Sponsor Licence
Obtaining a Temporary Worker sponsor licence will allow your business to recruit overseas workers to come and work for you in the UK on a limited basis. Depending on your needs and circumstances, there will be specific licences available.
If you are planning to hire foreign workers or have any other questions about the application process for Temporary Worker sponsor licences, you can call us at 0333 305 9375 to receive immediate support. We can help you understand the requirements and responsibilities involved with becoming a sponsor so that you can make the best choice for your business.
What Is the Temporary Worker Sponsor Licence?
The Temporary Worker sponsorship licence will allow your business to hire from the international pool of talent by sponsoring workers who need to obtain special permission to come and work in the UK. This includes most foreign workers who do not hold settled status in the UK. Workers hired under this licence will only be permitted to stay for a limited period (usually up to 2 years) and will not be able to count this time in the UK towards the requirement for permanent settlement.
Depending on the type of UK business and type of employee you are hoping to hire, there are specific sponsor licences that cover different sponsored Temporary Worker routes:
Charity Workers
Creative Workers
Sporting Workers
Government Authorised Exchange Workers
Workers under International Agreements
Scale-up Workers
Religious Workers
Seasonal Workers
Additionally, while the Global Business Mobility (GMB) scheme is a non-temporary T2 pathway, the following sub-categories are also considered temporary:
Graduate Training programme (replacing the Intra-Company Graduate Trainee route)
UK Expansion Worker route (replacing unsponsored Sole Representative provisions on the Overseas Business route)
Service Suppliers (replacing the provision for contractual service suppliers and independent professionals on the International Agreement route)
Secondment Workers (a new route from 2022)
"I'm very happy with the standard of training received on the OISC Level 1 course, i passed my exam. Thank you!"
"My application was approved and a huge weight has been lifted from our shoulders this year "
"We used this service for the spouse visa extension application to assure that all the information was valid and correct."
Sponsoring Charity Workers
Charity Worker sponsor licences are reserved for recognised charitable organisations. You will either need to be a registered, excepted, or exempt UK charity or a recognised ecclesiastical corporation with a charitable purpose. You will need to provide evidence that you meet this requirement or share the necessary information for this to be checked online.
Charity workers who are sponsored under this pathway will be allowed to come to the UK and do unpaid charitable work with your organisation. This licence does not apply to paid positions. Eligible workers will be allowed to stay in the UK for a maximum of 12 months without a path towards permanent settlement. They may apply to bring their family with them for the valid duration of sponsorship.
Sponsoring Creative Workers
You may apply for a Creative Worker sponsor licence if you want to bring an international artist, performer, or creative to the UK to make a unique cultural contribution. Eligible workers may be musicians, dancers, actors, fashion models, or many other types of performers and artists in the creative industry. Where necessary, you will also be able to sponsor their support staff (entourage), as long as their employment is directly related to the work the Creative Worker is set to do in the UK.
This sponsorship might cover:
A single engagement/period of engagement
Multiple engagements (same sponsor)
Consecutive engagements (different sponsors)
As a sponsor under this pathway, you will need to comply with the creative code of practice. You will also need to show that you are not displacing a suitable worker with primary permission in the UK.
The Creative Worker's payment must always correspond to the UK National Minimum Wage and follow the Working Time Regulations. Exemption Exception from the National Minimum Wage needs to be explained when assigning a Certificate of Sponsorship (CoS).
Sponsoring Sporting Workers
Sponsoring a Sporting Worker or Sportsperson follows similar regulations as Creative Worker sponsorship. You must be an eligible sporting organisation or have endorsement by a relevant governing body for your sport that has been approved by the Home Office.
When granted this licence, you will be able to sponsor a foreign sportsperson or sports coach to come to the UK. Eligible individuals will need to be internationally established and should show the ability to make a significant contribution to the highest level of their sport in the UK.
The Government Authorised Exchange route (GAE) allows eligible sponsors to temporarily bring international workers to the UK for the purpose of sharing knowledge and experience. To qualify, you must be part of an official exchange scheme which is endorsed by the government. Individual employers will not be accepted as sponsors.
Eligible schemes might be:
Work experience programmes
Research programmes
Training Programmes
Overseas government language programmes
In general, workers under one of these schemes may be sponsored for up to 2 years. Individuals who are participating in a work experience programme may only stay up to 12 months.
Sponsoring Workers under International Agreements
Sponsoring a worker under an International Agreement is reserved for government or diplomatic purposes. You must be a diplomatic mission or consular outpost of a country or officially recognised terrain. Alternatively, you may also qualify if you are a recognised international organisation.
Qualifying sponsors will need to offer eligible employment to potential employees, who might either act as private servants in diplomatic households or work for an overseas government / recognised international organisation.
Sponsoring Scale-up Workers
The Scale-up route is reserved for high-growth businesses which will usually have experienced at least 20% growth in employed staff or turnover. You may apply under the Standard Pathway if you can meet the growth requirements and have at least 37 months of history with HMRC.
Alternatively, you may apply under the Endorsing Body Pathway, if you lack history with HMRC. Here, you will need to seek endorsement from a qualifying endorsing body.
First-time Scale-up workers only require 6 months of sponsorship after which they may continue to work for you. Unlike most Temporary Worker routes, this pathway will allow workers to seek settlement after renewing their permission and working in the UK for 5 years.
Scale-up sponsor licences cannot be renewed.
Sponsoring Religious Workers
Eligible sponsors for Religious Workers must be a genuine religious organisation that holds charitable status. The only exception for this requirement is granted to the Ministry of Defence.
There are two possible pathways when sponsoring overseas nationals for religious reasons:
Minister of Religion: A person who will take on an integral role in your religious organisation. This pathway includes anyone who will be preaching or doing pastoral work, but also covers missionaries or members of religious orders. You should note that this is not a Temporary Worker.
Religious Worker: This pathway covers individuals coming to the UK for religious work that is not covered under the Minister of Religion pathway, such as non-pastoral placements.
While a Minister of Religion may be sponsored for up to 6 years and will be eligible for settlement, a Religious Worker may only be sponsored for 2 years.
Sponsoring Seasonal Workers
If you are an approved scheme operator that is endorsed by the Department for Environment, Food and Rural Affairs (Defra) and licences but the Gangmasters and Labour Abuse Authority, you may qualify as a sponsor for the Seasonal Worker route.
With this licence, you will be able to sponsor workers who are at least 18 years or older to come to the UK for seasonal labour. There are two main pathways under this sponsorship route:
Horticulture
Poultry Production
Seasonal workers are subject to a yearly quota (47,000 in 2023), which is divided among these sectors.
Horticultural workers may be sponsored for up to 6 months within a 12-month cycle. Poultry production workers may be sponsored for the yearly period spanning the 2nd of October to the 31st of December. Poultry workers must submit their visa application no later than the 15th of November each year and may not be granted a Certificate of Sponsorship after.
Requirements for Sponsors
If you are planning to become a sponsor for a Temporary Worker, you will need to prove that you have a genuine need to employ this foreign worker over available talent in the UK. Additionally, you will need to meet the requirements for sponsors, including the specific conditions of your chosen licence.
In general, you will need to:
Understand the responsibilities and limitations of your specific licence
Show that your business offers genuine employment (this means the position you are looking to hire for offers adequate salary and requires appropriate skills and qualifications from workers)
Have dedicated Key Personnel to manage your foreign employees and assign Certificates of Sponsorship (CoS) to workers
Pay the CoS fees and other fees for the relevant Temporary Worker route
Fulfill your compliance duties such as record-keeping, reporting of changes, and maintaining general requirements
Overview
When applying for a Temporary Worker sponsor licence, you will need to show that your business is equipped to take on the responsibility that comes with being a sponsor. As the sponsoring organisation, you will have the duty to maintain records, keep track of foreign worker's legal status and visa, and report any changes in status, employment, or relevant circumstances to the Home Office via the sponsorship management system.
As such, you will be required to set up a functional HR department for your business, which will need to include the following key positions:
Authorising Officer
The Authorising Officer will be the most senior person in your business who handles the recruitment of foreign talent. Ideally, they should already be engaged in your company's HR department of have involvement in the recruitment process of foreign talent. Authorising Officers do not have access to the sponsorship management system (SMS) automatically, but they may be made a Level 1 User.
Key Contact
The Key Contact will be responsible for communications with the Home Office regarding any issues with your sponsor licence.
Level 1 User
The Level 1 User will have access to the sponsorship management system (SMS). They will be able to issue and withdraw Certificates of Sponsorship (CoS), report changes in circumstances or activities, apply to renew your licence, and access information about your Key Personnel.
Level 1 Users may be your Authorisation Officer, another person in your company or multiple people in your company.
Level 2 User
The Level 2 User will also have access to the sponsorship management system (SMS), but they will not be able to perform all the tasks a Level 1 User may. A Level 2 User may assign Certificates of Sponsorship and report changes in circumstances or activity of workers whose CoS they have personally issued. They may not report on workers who have been issued their CoS by a Level 1 User.
Level 2 Users may be employed by your UK company directly, third-party employees engaged for HR functions, temporary members of staff supplied by an employment agency, or a UK-based representative of your business.
Documents Requirements
When applying for a Temporary Worker sponsor licence, you will need to provide adequate information and evidence that shows that you are a genuine organisation operating lawfully in the UK and that your business meets the general and specific requirements for the licence you are applying for. A lot of this may be checked online, but you might need to provide additional documentation to fully represent your circumstances. Documents may be emailed as either PDF, JPEG, or PNG.
Most applicants will need to provide at least 4 supporting documents, which mainly aim to prove that your business meets the requirements for the licence you are applying for. For example, charitable organisations may need to prove their registered status as a charity while those looking to hire seasonal workers will need to send their endorsement from the Department for Environment, Food, and Rural Affairs (Defra).
Some organisations, such as public departments or government agencies that are listed on the Departments, agencies and public bodies page on the Home Office website, may be exempt from providing additional documentation.
While the specific requirements can be difficult to understand, it is essential to provide correct and complete information during your application. If you fail to do so you will be rejected and may not be able to re-apply for a while. You can call Total Law at 0333 305 9375, to have our experienced specialists help you with this process.
Fees for Temporary Worker Sponsor Licence
When applying for your Temporary Worker sponsor licence you will be expected to pay a fee. The amount will depend on the size of your business:
£536 (small sponsor)
£1,476 (large sponsor)
You may pay an additional fee of £500 to receive priority processing.
Certificates of Sponsorship will cost you £25 (as of October 2023).
Applying for a Temporary Worker Sponsor Licence
Once you have decided which sponsor licence is right for you and your business, you may start the application process online. To find the right page, start from the Home Office website and select 'Employing people', 'Recruiting and hiring', and 'Apply for a sponsor licence'. Here, you will be able to start your sponsor licence application.
If you haven't yet, you will need to register with UK Visas and Immigration (UKVI). When you are ready, log in, follow the application steps and pay your fee.
You will have 5 days after submitting your application to send the required documents.
After Your Application
It will usually take around 8 weeks for sponsor licence applications to be processed. The wait time will be less if you paid for priority processing.
If your application is successful, you will be granted your sponsor licence and added to the official Register of Sponsors. You will now have access to the sponsorship management system (SMS) and will be able to issue Certificates of Sponsorship (CoS) to prospective employees. Your licence will usually be valid for 4 years and may be eligible for renewal if you continue to meet the eligibility requirements. (Scale-up sponsor licences cannot be renewed).
Should you be deemed ineligible or send an invalid or incomplete application including not paying the full fee, your application will be rejected. In this case, you may be subject to a cooling-off period which will stop you from re-applying for 6 months.
Duties and Compliance
When you are granted a sponsor licence, you commit to taking on the sponsor duties and responsibilities that come with sponsoring foreign workers.
In general, you will need to ensure that general work conditions meet UK legal standards, including pay and work hours. Your business must continue to operate lawfully and offer genuine employment. Employees must have adequate qualifications.
Additionally, sponsor duties include:
Treating workers fairly, with reasonable pay and expectations
Preventing abuse of UK immigration laws and sponsorship schemes
Recognising and reporting problematic or unlawful behaviour
Keeping track of employees, including their legal status and compliance with immigration requirements
Maintaining overall compliance with UK law
Maintaining safe work conditions
Fostering an environment that is conducive to the public interest
Approved scheme operators sponsoring seasonal workers will need to take additional care to ensure the welfare of their workers and maintain Health and Safety requirements.
Workers must not be exploited, unduly punished, or under-informed about potential health risks associated with their labour. Contracts must be given in English and the worker's first language and it must be ensured that workers fully understand their duties.
How Can Total Law Help?
The different pathways for sponsoring Temporary Workers involve a lot of different requirements and restrictions, but it is important that you understand these conditions when applying for your sponsor licence.
Our team at Total Law has years of experience with the different available sponsor licences and will be happy to help you navigate this process. You can call today at 0333 305 9375 and receive immediate support that is tailored to your specific needs.
Advice Package
Comprehensive immigration advice tailored to your circumstances and goals.
Application Package
Designed to make your visa application as smooth and stress-free as possible.

Fast Track Package
Premium application service that ensures your visa application is submitted to meet your deadline.
Appeal Package
Ensure you have the greatest chance of a successful appeal. We will represent you in any case.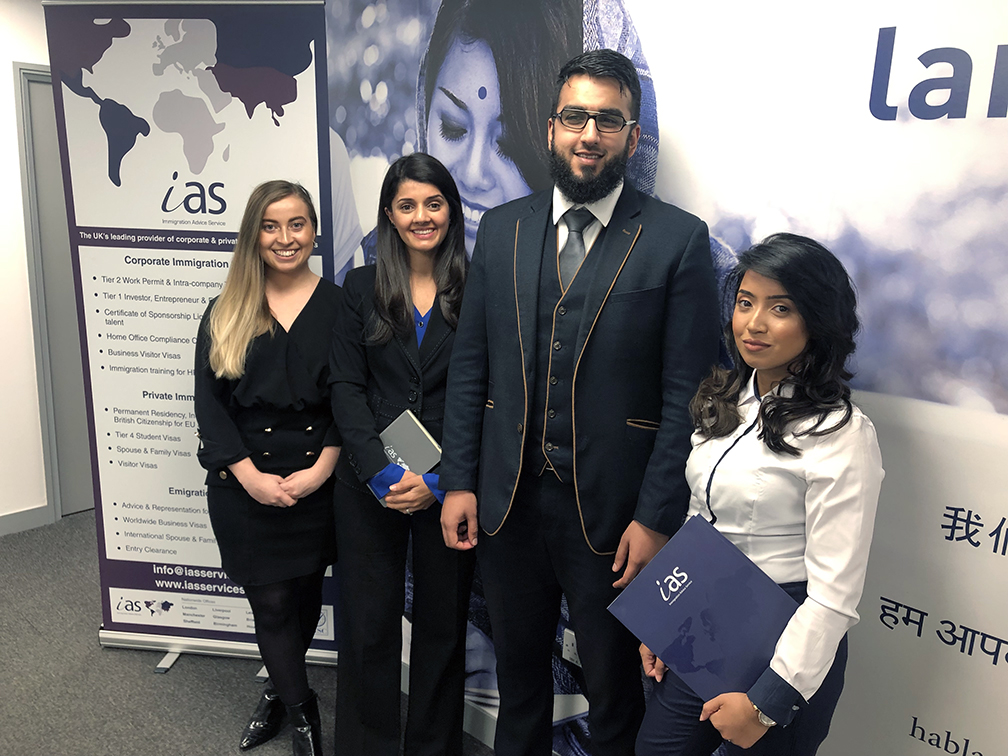 The Advice Package
During this untimed Advice Session with our professional immigration lawyers in London, you will receive our comprehensive advice, completely tailored to your needs and your situation.
Request the Advice Package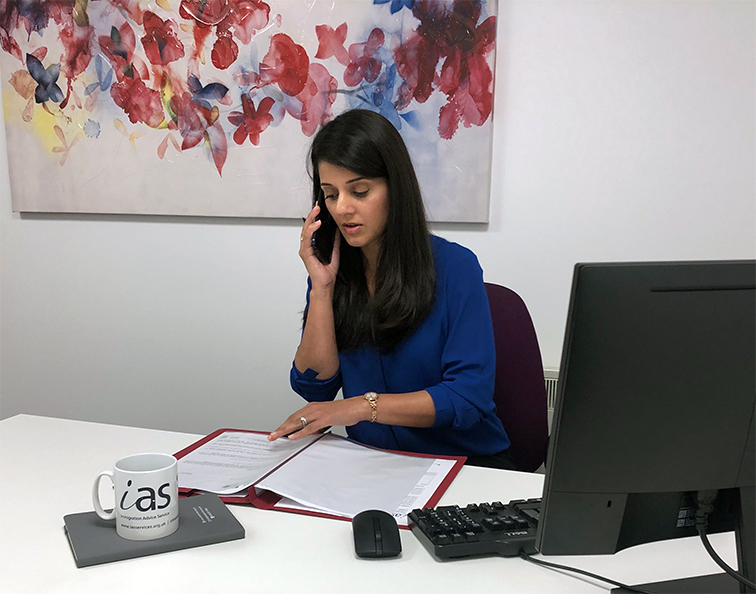 The Application Package
With our Application Package, your dedicated immigration lawyer will advise you on your application process and eligibility. Your caseworker will then complete and submit your forms to the Home Office on your behalf.
Request the Application Package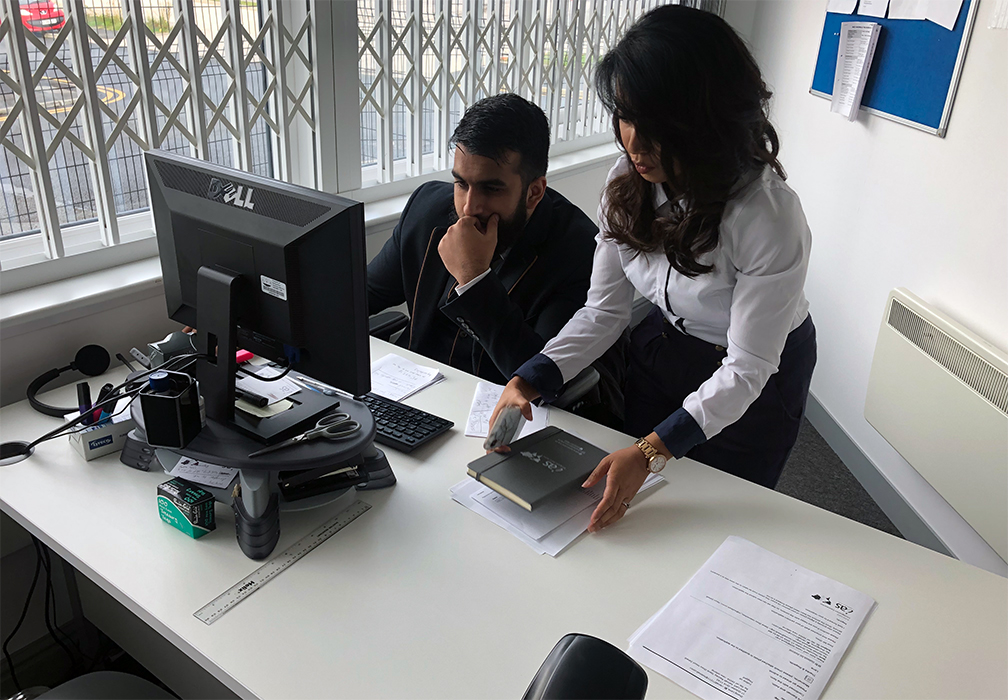 The Fast Track Package
Our Fast-Track Application Package is a premium service for those who need to submit their application in time with their deadlines. Your case will become a top priority for our lawyers and you will benefit from our highest-quality services.
Request the Fast Track Package
The Appeal Package
By choosing our Appeal Package, you can rely on our lawyers' legal knowledge and experience to ensure you have the highest chance of a successful appeal. We will also fully represent you in any hearings/tribunals.
Request the Appeal Package
Related pages for your continued reading.
No, temporary work permissions are not intended to be routes towards permanent settlement. In general, workers will not be able to count this time spent in the UK towards residential requirements. An exception is made for Scale-up workers.
Licences are offered with an A-rating but may be downgraded should you struggle to maintain the requirements. If this happens, you will be subject to a limited-time sponsorship action plan which will determine your path towards reinstating your A-rating. If you are unsuccessful, your licence will be revoked.